Time's Friend
Only friends with time can see clearly through the thin coldness and realize that it's the thought that counts.
In November 2019, Musk flew to Berlin to receive AutoBild's "Das Goldene Lenkrad" award for Tesla Model 3.
Model S and Model X have won this prestigious European award before, but Musk still decided to personally accept it and leave his busy schedule behind. The German Minister of Transport and local automotive giants, including Diess who was about to take the stage and commend him generously, were present.
Musk said, "Ironically, future cars may not have a steering wheel…aha, aha, awwwkward!"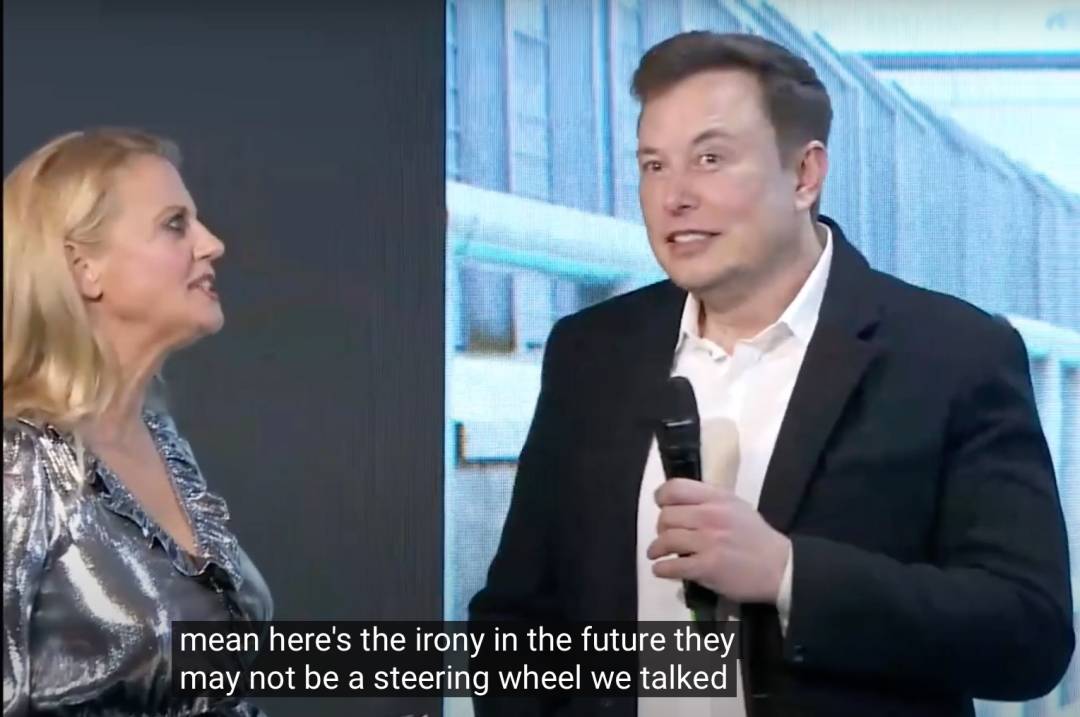 What truly shook the world that day was not his impromptu devilish wit, but rather the announcement of a new Tesla mega factory to be built in Berlin. The excitement in the capital market in response to this news was far hotter than the applause heard on site. Tesla's stock price rose by 2%, and its market value once exceeded Daimler's.
Li Bin, the pioneer of the electric car renaissance and the man who hammered the automotive industry, did not have the luxury to fully enjoy the herald of the new electric era in China's Shanghai. NIO sold 2,000 cars per month with a share price at a low of two dollars, it being the most favorable condition in a year.
With no money in the bank and no capital, the coldness inside spread to the outside, which led to him being crowned "The Most Miserable Man of 2019." In November, he called all the city general managers from different places to the Shanghai headquarters for an entire day. He then took them to dinner in the evening, which served as a reassuring tonic.
Li Bin stated, "With monthly delivery reaching 2,000 units, monthly cash income reaches nearly one billion yuan; NIO is becoming a healthy company."
It is unknown how many of the city managers believed in his positive outlook and spent an entire day discussing business and optimism only to have doubts and worries remain. They were more concerned about Tesla's mega factory soon to begin production and how many of those 2,000 NIO electric cars could still be sold with a company that was fraught with financial stress.
Even Li Bin himself, deep down, probably has some concerns and apprehensions. Being in business or going bankrupt seems like no longer a question of if, but when, this year or next year. It wasn't until the following year, when a war investment was located in Hefei, that NIO finally gained financial security.The former Li Bin couldn't have imagined that three years later, NIO would be stepping on the European threshold that Tesla had stepped on. In November 2022, the ET7 won the "Golden Steering Wheel" award in Berlin.
The "Golden Steering Wheel" award, which has been continuously presented for nearly 50 years, is not well-known in China. This is because the nominated vehicle must enter the German market to be eligible for selection. It is then ranked by the public and evaluated by industry professionals, resulting in winners.
This is the first time that a Chinese car brand has won the "Golden Steering Wheel" award. It has only been a month since NIO announced its entry into Germany. At the time, it only offered subscriptions and was seen as a budget car rental service by the outside world. Two weeks later, NIO realized that it had underestimated itself and the demand, and decided to offer outright purchases in Europe from November 21. In other words, there was nobody in Germany who owned a NIO when the award was won.
In the history of the "Golden Steering Wheel" award, there are almost no models that have only been exposed for a few weeks but have won awards in this category, especially in the mid-size sedan group. The ET7's opponents are the Mercedes-Benz EQE, Citroën C5 X, Genesis G80, and Kia EV6 GT. There is no mediocre competition; all of them are OG.
Ralph Kranz, the General Manager of NIO Germany, represented NIO in receiving the award. Li Bin did not attend to bask in the glory but stayed in China to solve production capacity blockages, improve the efficiency of the current six models, which is lower than the past three models, and manage the unsatisfactory gross profit margin.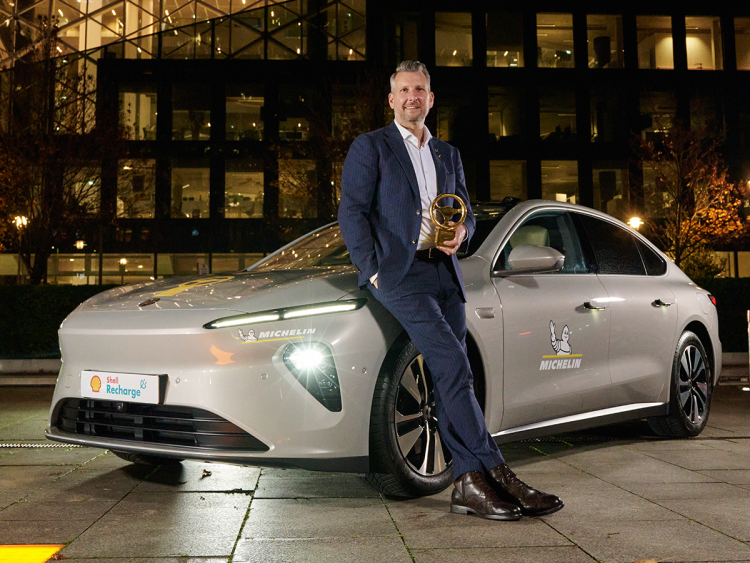 Despite this, no one will describe him as "miserable" anymore, not even half so.
The one who has really had a tough year in 2022 is He Xiaopeng.
However, the fact that taste, limited brand awareness, and a somewhat ill organization do not obscure the fact that the technology is still at the forefront of the industry. Many people believe that this laggardliness is only temporary and can be brought back to life.
Digesting the bitterness is the ability of a powerful country. This is not just about having a population large enough to produce a variety of bizarre markets, but also about the fact that industrial foundations and digitization can support product quality.This is the growth of the past three years. If you compare it with the development stage of the previous ten years, you will find that the end of 2019 was the starting point for China's electric vehicle takeoff, and the springboard was the butterfly effect brought by Tesla's green light to enter China.
Musk standing in Berlin, pointing to the continent, looking back to Shanghai, is the last brilliant moment of globalization in the 2010s, and probably the most surging climax in the decades to come.
Today, the prospect of globalization is very hopeless, but it is still an important driving force for the electric vehicle revolution; conversely, electric vehicles are also faithful believers in globalization that cannot be resisted.
Unlike three years ago, a large number of Chinese brands now undertake the historical responsibility of globalization, and run through the value chain cultivated by globalization before. The new offshore journey is not only to complete self-expansion, but also to strive to Make Globalization Great Again.
Giant Fish in China
Without Tesla of globalization, China's electric vehicles would not have been flourishing in the past three years.
At least it couldn't have been achieved in three years.
Until 2019, China was already the world's largest new energy vehicle country, accounting for more than 55% of the global market share, but there was no decent electric vehicle. At that time, the three best-selling models on the market were BAIC EU, BYD Yuan, and Baojun E series.
And the real star partners in the future are experiencing early verification of hesitation and frustration:
Nio ES8 caught fire, opening the black swan for the whole year; Ideal took four years to come up with a ONE model, which is still half a generation away from explosive sales; Xiaopeng's only model on sale is the G3, which is very hasty; Zeekr is even more so – the first car was pressed on the so-called sports car and sold less than a thousand units; Nezha is regretting its name until the big movie in the middle of the year regained its confidence; Wuling Hongguang Mini EV, the price of the bandit, will not be launched for another year; BYD, which has been working hard for many years, has suffered a heavy hit from the market, with a year-on-year decline of more than 7%; GAC Aion is as ordinary as every long board.
Without asking Jie, without extreme krill, without Zhi Ji, Lan Tu, Avita, without Ji Du, Salon, or BeyonCa.
Tesla brought the long-awaited "butterfly effect". Just as Apple produces the iPhone in China, empowering China's smartphones; China's electric vehicles have not only directly benchmarked, but more importantly, Chinese suppliers have to quickly improve their level to reach the international standard of advanced manufacturing, and accelerate the transformation of the industry foundation to electrification.
The localization rate of the Tesla Shanghai factory is 90%, involving more than 180 domestic suppliers of components including powertrain systems, electric drive systems, charging systems, chassis and body.
This is the background of a new story. Electric vehicles in China, with the support of the industry, are becoming the new rising stars in the global market.
The coolest electric vehicles you can buy in Europe today are either made in China, such as Tesla and BYD, made by Chinese companies such as MG and Polestar, or made by Chinese-owned brands such as NIO.
Tesla is an inevitable export giant. The Shanghai factory will continue to supply Europe this year, with production mainly for export in the first two months of each quarter and for domestic sales in the third month. Tesla's exports accounted for nearly half of its production in the first ten months of this year. However, with the upgrading of the Berlin factory, the Shanghai factory will mainly supply the Asia-Pacific region in the future. The changes can already be seen in the efficient delivery cycle.
The Dacia Spring is a typical example. The Romanian brand is manufactured in China by a joint venture between Dongfeng Renault and EGT, but it is not sold in China. The original model Renault K-ZE was withdrawn from the Chinese market in 2020 for lackluster sales. However, the same model, after some cosmetic changes, has become a hit in Europe, ranking fourth in Europe this year with more than 30,000 units sold in the first nine months as the cheapest model to meet European safety standards.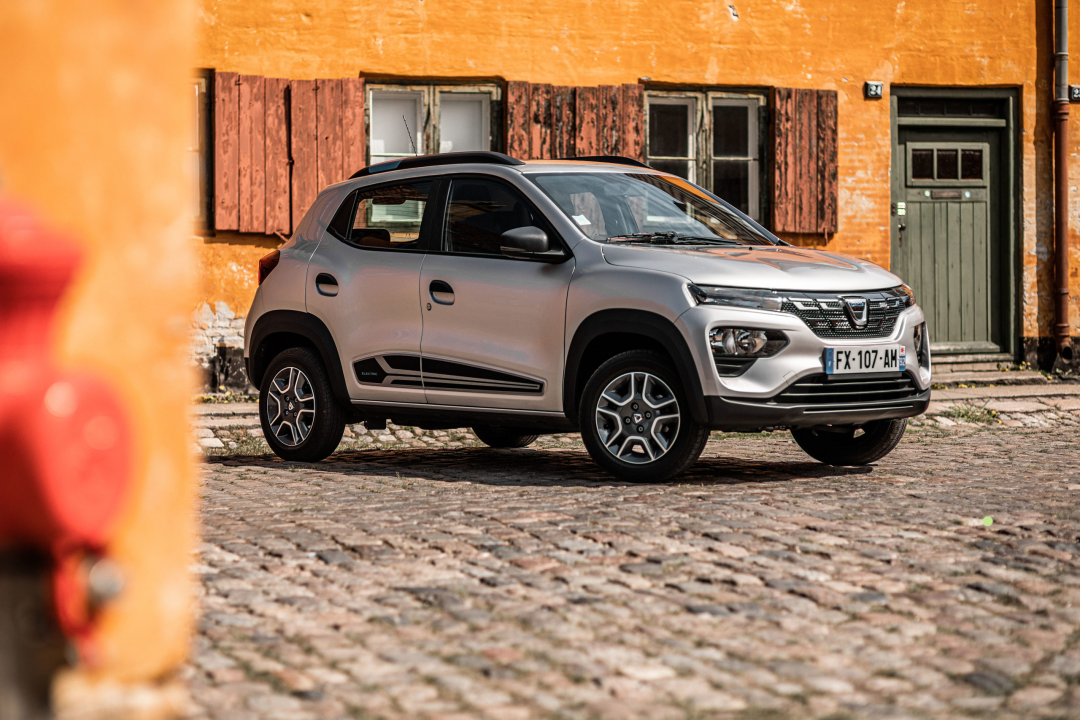 According to research firm Schmidt Automotive Research, MG and Polestar are currently the best-performing Chinese electric vehicle models in Europe, accounting for 88.5% of all Chinese electric vehicles registered in Europe in the first seven months of this year.
It is expected that 200,000 Chinese-made electric vehicles will arrive in Europe this year, nearly 95,000 of which will be from nearly 20 Chinese brands, ranging from Aiways, BYD, Great Wall Euler, and WEY.
According to PwC's comments on third-quarter electric vehicle sales, by 2025, sales of Chinese-made cars in Europe could reach as high as 800,000, most of which will be electric vehicles. This will make Europe a net importer of cars, with an import surplus of more than 221,000 units.In the 800,000 electric vehicles, 333,000 will come from foreign-funded joint ventures such as Tesla, BMW, and Renault, and the rest will come from self-powered growth of Chinese companies. Both parts will be the driving force.
On the one hand, foreign brands will more vigorously produce electric vehicles in China. Current joint ventures and foreign-funded sales are the main force because of the 296,000 electric vehicles (including plug-in hybrids) produced in China last year, more than half of them were from foreign brands, namely Tesla. Tesla's export share maintained at 44% from January to October this year- there may be fluctuations next year.
However, analysts predict that more and more joint ventures and foreign-funded brands will shift electric vehicle production to China in the future. This is due to two reasons: first, Europe may continue to face supply chain bottlenecks. In contrast, China's supply chain capabilities have demonstrated strong resilience, becoming the main reason for the surge in exports this year; second, switching to electric production systems is still challenging for Europe, including supply chains, personnel, and strategic determination.
For example, BMW has announced that the next-generation pure electric MINI Aceman will be produced in China as part of the Great Wall BMW joint venture project. The Oxford factory was not ready for mass production. Electric and fuel vehicles need to be produced in the same line, leading to low operating efficiency. It is better to put professional matters on professional land. China has a complete and advanced industrial chain to achieve efficient production.
Another example is the smart joint venture between Geely and Mercedes-Benz, which has the only global production base in Xi'an. Geely has two refurbished foreign old brands that are also based in China and radiate throughout the world. Lynk & Co is located in Chengdu and Taizhou, and Lotus is in Wuhan.
Although this trend seems contrary to what you hear, during the era of globalization, the production center of the developed countries in the late twentieth century is undergoing transformation, shifting towards Southeast Asia, and Vietnam is the biggest winner. This is the truth. Enterprises pay more attention to stability, not just efficiency, so they should reduce their reliance on risk-prone areas. Offshore production is undergoing changes.
If you observe carefully, the company's approach is actually three steps forward, one step back. They seek to diversify supplies, increase inventory reserves, tolerate the increase in costs to reduce single dependence but will not resort to irreversible transfers. They are indeed very concerned about the vulnerability of the supply chain, while more are geared towards achieving flexible positions and decision-making time, and reviewing the options and reactions of opponents.So it's been partially converted.
In the world of electric cars, it is currently difficult to completely convert. This is an industrial transformation completed by the national system, and in the short term, neither Southeast Asia nor other regions can catch up in terms of worker technical proficiency, industrial chain maturity, and factory design concepts. Be confident, there is no comparison. This is not about China's electric car product exports, but about China's electric car industry exports.
On the other hand, Chinese brands can become bigger and stronger, with an expected 3.8% to 7.9% share of the European electric car market. In addition to the aforementioned supply chain regional advantages, there is also a market blue ocean advantage, which is cheap car models. European auto giants tend to produce expensive, niche models locally, leaving people with a lack of affordable choices.
Some overseas analysts believe that low-cost brands cannot cater to both developing and developed markets. China's electric cars have achieved success in Southeast Asia by surrounding cities with rural areas, but this cannot be replicated in Europe. It is suggested to learn about MG's deep cultivation efforts before talking nonsense. Essentially, people everywhere like cheap things.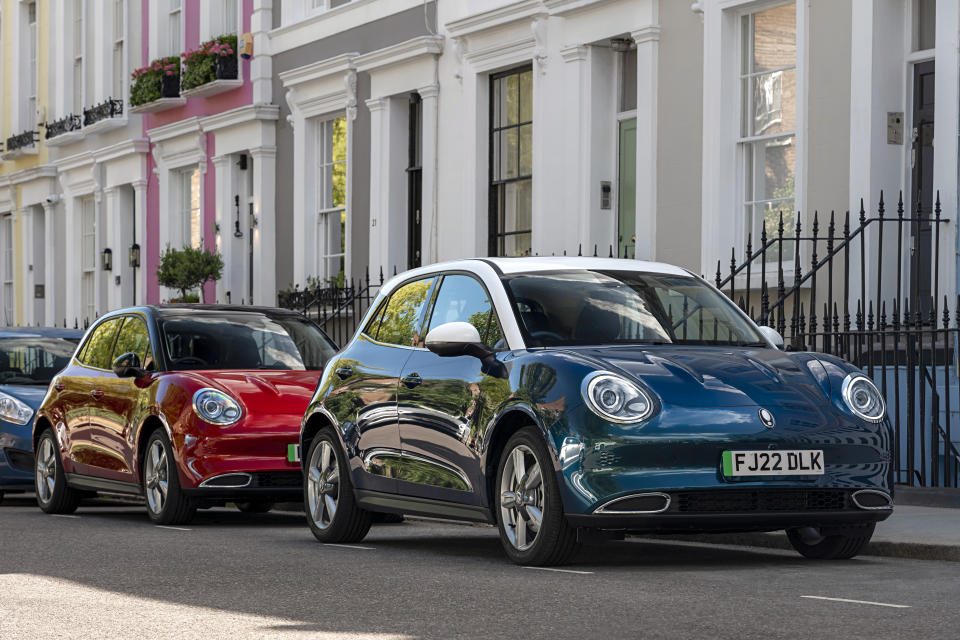 Chinese electric car companies are not only good at what they do, but they can further reduce production costs by leveraging domestic economies of scale, giving them an advantage in mass market models.
With more Chinese brand electric cars entering the market, it may be possible to make Europe's electric eels swim more urgently, like Tesla's impact.
An even more intoxicating expectation is that the benefits may not be limited to the auto industry. The greater success of Chinese electric cars abroad will cut closer to China's interests in maintaining global trade, and will increase the cost of decoupling. Especially since electric cars are a bulk production machine and a well-known production value lever, they are even more likely to become this peaceful tool.
The worship of technology and efficiency can be a powerful cohesive force. Enterprises, from one continent to another, are searching for lower investment and higher profits because making money is the pure and simple pleasure of rational people, and any rational person on the same interest chain will find that stable geopolitical conditions are a more favorable prerequisite.This is the famous conflict prevention theory proposed by Thomas Friedman. Unfortunately, there are many practical loopholes in this theory, but rational people still hope that it can still be partly effective.
New Global Pillars
So far, no Chinese electric vehicle company has been able to serve as a decisive exporter, but the seed players are rising through various means. Compared with the previous stage of autonomous overseas expansion, there are several pivotal trends in the new global strategy of electric vehicles that make overseas expansion more likely to succeed.
The first pillar is deep localization. If in the past, the strategy of Chinese auto companies was violent investment or asset acquisition, now they invest large amounts of money in overseas design, research and development, marketing, and even factories.
Fifteen years ago, Brilliance Auto tried to enter the European market, not only kneeling on quality and design, but also on the car name, called the BS series… Today, Chinese electric vehicle companies will not make such mistakes, not only international convergence, but also bringing global thinking into product and operational fundamentals, while providing value to local markets.
The biggest obstacle facing Chinese electric vehicle companies currently is the lack of a sales network. Compared with going overseas through car rental companies, the new model is digging deeper connections with local consumers, not just exporting, but taking root.
For example, NIO has self-built local channels and teams.
BYD's expansion into Japan is also a model. Liu Xueliang, the president of BYD Japan, said that by 2025, it will set up 100 sales outlets in Japan, cooperate with local companies, improve the after-sales network familiar to Japanese users, and convey the message that "BYD is just next door".
The second major pillar is shortening the supply chain and completing vertical integration. Today, the two new energy giants at the top, Tesla and BYD, are highly vertically integrated full-stack enterprises.
This is actually a set of Henry Ford era hitting methods. Old Ford's tire rubber came from his own plantation; the chassis steel came from his own smelter; the coal burned by the River Rouge plant in Detroit was mined by himself. The automotive industry has spent decades allowing car companies to concentrate on managing and integrating, while outsourcing components to suppliers, who then use scale to maintain low prices.
Today's History Reversal is Continuously Strengthening, Integration Once Again Demonstrating Huge Subversive Advantages.
There are two reasons for internalizing all production links, one is for supply chain security and the other is for improving the proportion of value-added and profit margins, in other words, all profits are internalized.
For example, Li Bin suggested at the Q3 earnings conference this year that NIO will invest in batteries and chips. He believed that it would be very difficult to achieve a 20%-25% gross margin without vertical integration capabilities.
NIO currently has a team of 500 people working on AD chips, which is strongly correlated with algorithms. Combining algorithms to customize chip efficiency will be higher, accelerating innovation and also improving gross margins.
There are even bigger movements in the field of batteries, with a team of over 400 people. In October, NIO Battery Technology was established, and a new battery research and development project was built in Anting through a 218.5 million yuan investment in May. This year's NIO's gross margin challenge is mainly due to the price of batteries.
NIO's average battery angle is close to 90 degrees per vehicle, while the floating price of lithium carbonate per ton per 100,000 affects about 2 percentage points of gross margin. If the price of lithium carbonate drops to a reasonable level of tens of thousands per ton, it can release about 8 percentage points of gross margin. That's why in September, NIO invested 600 million yuan in an Australian mining company to accelerate lithium mining in Argentina and lock in priority.
Reshaping the value chain requires a lot of time and money, and comes with risks of failing. But now it seems to be a necessary option to ensure long-term advantages.
The third pillar is to establish global influence. By establishing core technologies, China is no longer rushing to buy foreign technologies (sometimes even two generations behind) or raising eyebrows with intellectual property rights. Instead, it sells its own designs, technologies, and services.
The example of the whole car is not repeated here.
In terms of the supply chain, NINGDE TIMES authorized Mobis to use the CTP technology last year, and supported Mobis in the supply of CTP-related battery products in Korea and even globally, which is another piece of evidence.
Not only CATL, but also domestic batteries such as BYD and Honeycomb have core technologies.
Open competition and cooperation will promote the exchange of ideas and benefit everyone.
Any Two Countries with NIO Centers
Electric cars are the ultimate gift of globalization.
It is difficult to find another global consensus that can stimulate such huge values and create a new chain of interests to make various economic entities return to a process system.
Although discussing globalization seems naive these days.
The pandemic has reduced cross-border mobility and trade while the European hot war and Cold War among major countries are intensifying economic nationalism. In fact, before the pandemic, economists believed that the world was entering a "slowbalization," and the future theme of global commerce will be a major ebb tide of cross-border investment and trade.
Many nervous and exciting strategic conflicts are concentrating on electric vehicles.
It is highly dependent on chips, which is China's Achilles' heel; and it is highly dependent on batteries, which is China's home court dominated by danger; it collects all kinds of information to optimize automatic driving and charging management, but this raises challenges to privacy and network security risks; as a bulk commodity, it is also the focus of tariff weaponization attacks.
Various countries are formulating various industrial policies. According to a survey by the United Nations, more than 100 countries, which account for over 90% of global GDP, have developed formal industrial strategies to invest in basic research, develop strategic industries, and protect them from competition.
China, of course, has developed as well. We could not have current 75% battery market share without battery protection.
Therefore, when the United States proposed that after 2023, electric vehicles with batteries produced in other countries will not be eligible for subsidies. If you want subsidies, you must meet a series of conditions such as electric vehicles being "made in North America," most battery materials coming from the United States or countries with free trade agreements with the United States, and most production and assembly being completed in the North American region, which is very familiar.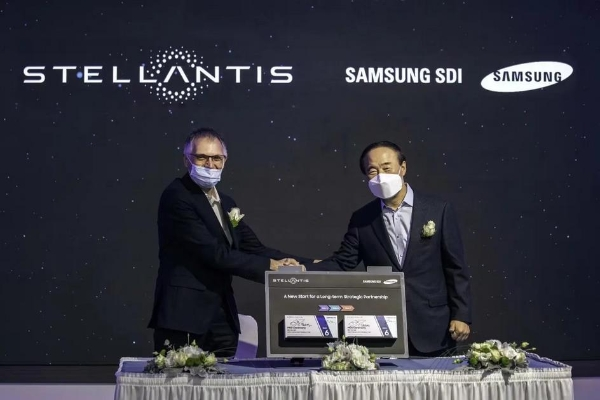 Encourage Reshoring and Outsourcing with "Youan"
Encouraging manufacturing reshoring and outsourcing with the help of "Youan" has to some extent stimulated the decision to build factories in some areas. However, overall, no multinational corporation wants trade barriers. Strengthening regional economies does not solve the remaining issues of integration. On the contrary, we can easily imagine very bad results.
Globalization has come to a disappointing point today, but the beautiful picture it provides (ironically) is not far away: any two countries that open a McDonald's will never go to war. Because being a McDonald's country means that you are a member of the tightly-knit global economy, and have enough middle class, focusing on goals beyond ideology, such as eliminating hunger, eliminating poverty, and having a better life.
This kind of picture is still desirable today. Any two countries with a NIO center may reach some consensus: better sky, better tomorrow, better life, which is more important than anything else.
This article is a translation by ChatGPT of a Chinese report from 42HOW. If you have any questions about it, please email bd@42how.com.