Today the MIIT announced a new batch of product approvals, and the Xiaopeng P7 was officially added to the MIIT catalog.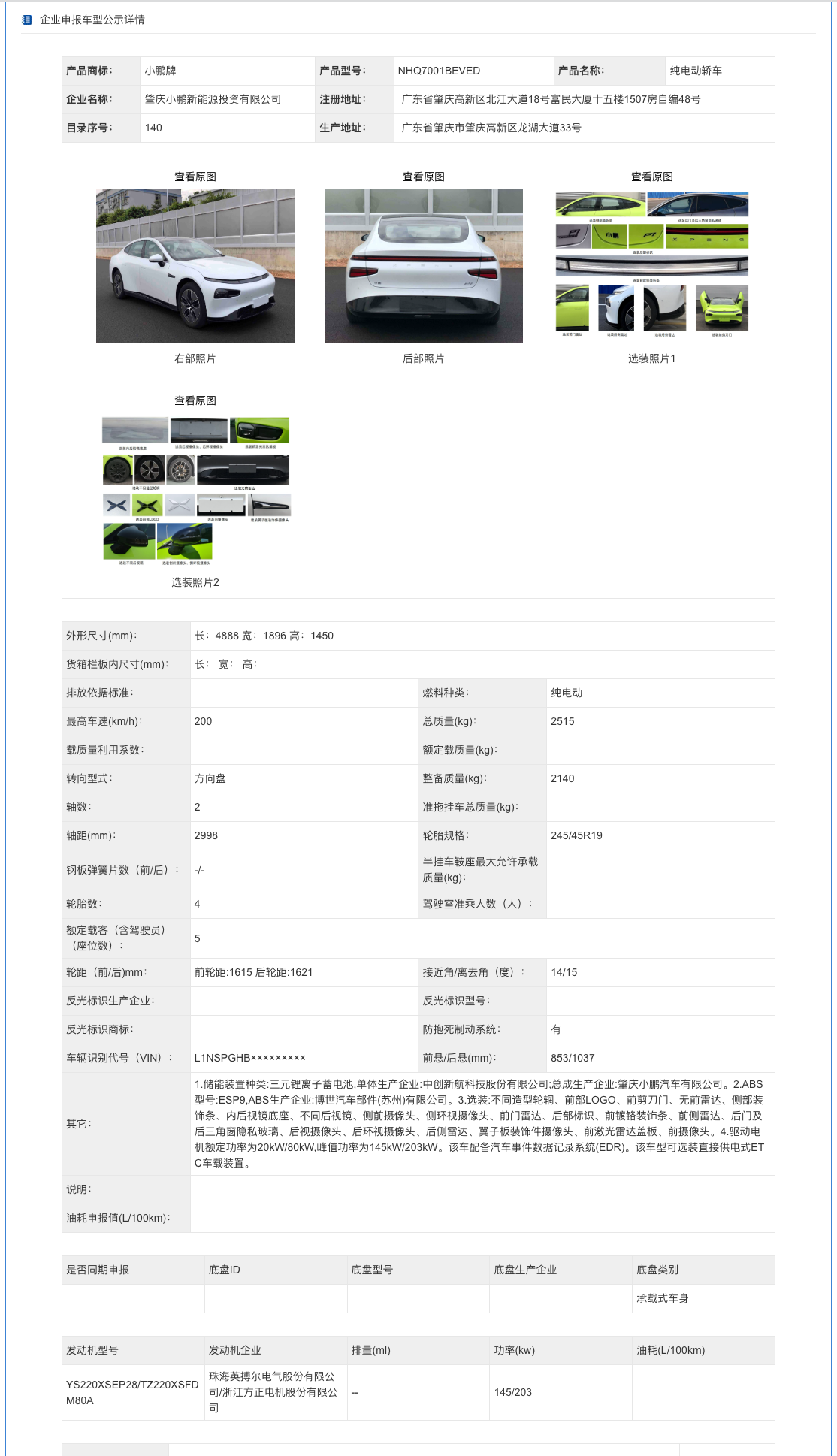 The detailed specifications are as follows:
Length/width/height 4,888 x 1,896 x 1,450 mm
Wheelbase 2,998 mm
Front/rear track 1,615/1,621 mm
Front/rear suspension 853/1,037 mm
Curb weight 1,980/1,990/2,040/2,140 kg
Tire specification 245/50ZR18 245/45R19
Motor power 203 kW (145 kW front, 203 kW rear for 4WD version)
Motor supplier Zhuhai Enboer Electric Co., Ltd./Zhejiang Fangzheng Electric Motor Co., Ltd.
Battery supplier Innovation Electric Technology Co., Ltd.
From the specifications, there is no difference from the current P7, but from the pictures in the approval, it can be seen that the new model is equipped with a laser radar and has new wheel hub styles.
As expected, the P7 will have the same driving assistance ability as the G9, but based on the battery supplier, it will not support the 800 V platform. However, it is said that the motor efficiency will be slightly improved.
In addition, based on previous spy shots, the car system of the P7 will not have much change, but the center console has a significant adjustment in appearance. The position for wireless charging mobile phone is more convenient and the steering wheel has been changed to the same as the G9."`markdown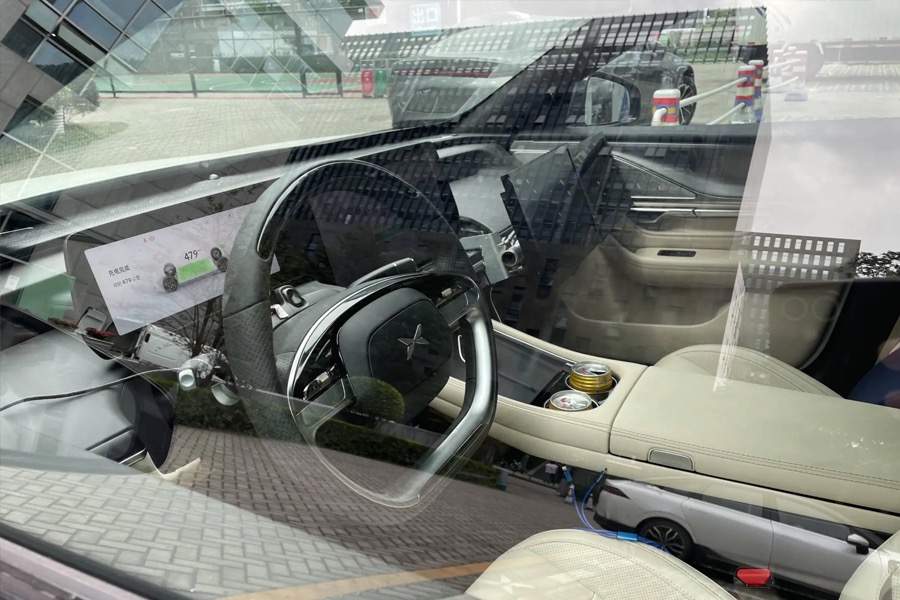 According to official statements, the new P7 will be officially launched in March next year, with differences in price and configuration compared to the current model, while the current P7 will continue to be sold.
Judging from the strategy of synchronous sales with the current model, it should be that the model version with laser radar is added on the basis of the current model, so that the P7 also has a model with XNGP capability.
"`
This article is a translation by ChatGPT of a Chinese report from 42HOW. If you have any questions about it, please email bd@42how.com.