Article by | Zhang Ruichen
Edited by | Wu Xianzhi
On November 8th, Volvo officially announced its withdrawal from the development and manufacture of internal combustion engines and its full commitment to the transformation to electrification, with the aim of achieving full electrification by 2030. At the same time, the company sold all of its shares in the internal combustion engine research and development company Aurobay to Geely Holding. Aurobay is an internal combustion engine research and development company and a joint venture established by Volvo and Geely just last year.
In March of this year, BYD also announced the cessation of production of fuel vehicles, and currently only produces and sells pure electric and hybrid models. Volvo's announcement of the withdrawal from the development and manufacture of internal combustion engines is another old-school car company that has announced a comprehensive transformation to electrification, following in the footsteps of BYD.
On November 9th, Volvo's new flagship pure electric SUV, the EX90, was officially launched in Stockholm, Sweden. Therefore, Volvo is proving to the outside world that its full transformation to a pure electric vehicle enterprise is serious.
After all, as the first card played by Volvo in the pure electric industry, the Luminar company's most advanced 1550nm wavelength laser radar, is standard equipment for the entire series of the EX90, while the Xiaopeng G9 and Li Auto L9 on the market use a lower detection and recognition accuracy of 905nm wavelength radar. In addition, the Volvo EX90 is equipped with NVIDIA DRIVE Orin and NVIDIA Xavier chips, with a computing power of up to 286 TOPS. At the same time, the DUS driver perception system with dual cameras is installed in the car, all of which are at the top level of the industry. Therefore, the Volvo EX90 has already demonstrated its attitude in terms of hardware capabilities.
Volvo plans to produce only pure electric and hybrid models, with a split of 50/50, by 2025 and to become a fully electrified luxury car company by 2030. The goal is to develop into a global climate zero-load benchmark enterprise by 2040.
However, judging from the sales volume, in the first half of 2022, Volvo's domestic sales of new energy vehicles were only 3,296 units, accounting for only 5.2%, while sales of Volvo's hybrid models performed better, accounting for a total of 30%. It seems that the transition to the era of electrification is still challenging for Volvo at present. Fortunately, Volvo has the support of Geely Automobile behind it.
# Volvo Plans to Launch at Least One Pure Electric Vehicle Every Year Until 2030
Volvo Cars plans to launch at least one pure electric vehicle every year until it meets its target, selling only pure electric vehicles by 2030. In terms of sustainable development, the company is still committed to global climate action, reducing its carbon emissions by 11.8% in the first three quarters of this year compared to 2018. Volvo Cars is also steadily progressing towards achieving its goal of reducing average carbon emissions by 40% for each vehicle throughout the entire life cycle by 2025.
Facing an uncertain future market environment, Volvo Cars is fully dedicated to improving the overall operational efficiency of the entire company and enhancing its production efficiency. The company is also taking concrete actions to strengthen and expand local partnerships while promoting the vertical integration of the supply chain, particularly in components and raw materials related to electrified products to improve the long-term resilience of the chain.
Why is Volvo, a long-established car brand, transitioning to electrification?
The Trend of the Times
With the advent of the global intelligent electrification era, various traditional fuel-powered vehicle manufacturers have also smelled opportunities and have shifted their resources to the development of new energy vehicles, such as BYD, SAIC, Toyota, Geely, and so on. Although Volvo's entry may be relatively late, its transformation to electrification appears more sincere than that of Mercedes which only talks about transformation while still pursuing combustion engine manufacturing.
The Future of Oil Prices
Currently, oil prices are high and developing new energy is already an inevitable trend. Governments around the world support the development of new energy, and in the future, this will undoubtedly become a huge market in which everyone wants a place.
Geely's Successful Transformation
As early as 2010, Geely Holding Group completed the acquisition of Volvo Car Corporation, formerly under Ford Motor Corporation. They shared technology and developed together. With Geely's successful transformation to electrification, both Geely and Lynk & Co's plug-in hybrid models and Lynk & Co's fully electric vehicle have achieved impressive sales and reviews. Therefore, Volvo hopes to follow suit with the help of Geely.
Targeting the Overseas Market
Volvo can leverage its reputation accumulated over many years to open up the overseas market and become a leader in overseas markets for new energy vehicles. This 100-year-old reputation is something that Geely and domestic new energy brands do not possess, making Volvo an ideal spearhead.
What Are Volvo's Advantages in Transitioning?# Translation
First of all, according to Volvo's third-quarter financial report for 2022, the production volume of whole vehicles has continued to increase compared to the previous quarter, and is expected to continue to increase in the fourth quarter and 2023, without significant events affecting the supply chain. Therefore, compared to new forces of electrification, Volvo has a natural advantage in sales and brand awareness.
Secondly, the new pure electric flagship SUV EX90 unveiled by Volvo is based on the brand new SPA2 platform. It is equipped with many advanced components such as a laser radar, an Orin chip, and high-level L3 Assistive Driving, making Volvo's configuration at an industry-leading level, forming an advantage.
Finally, when it comes to Volvo, everyone's first reaction is safety. Undoubtedly, safety will still be the label and core competitiveness pursued by Volvo in electrification. Volvo is quite different from other car manufacturers. It has always been very cautious in launching every new car, and is not making new cars just because it can. In Volvo's view, life safety is always the top priority and cannot be rushed.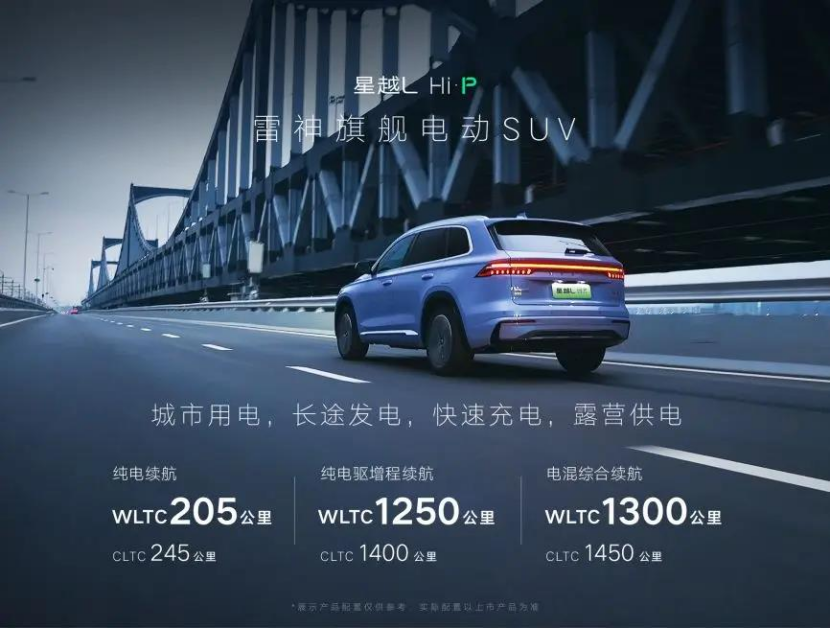 How is Volvo's transformation different from Geely's?
In the future, Volvo will focus on developing high-performance pure electric power systems for investment and capital allocation, while Geely is still constantly increasing investment in plug-in and hybrid engine technologies. For example, Geely's Star Ravel L Hi-P is a new energy product that combines pure electric, plug-in, and hybrid technologies.

Looking at Volvo's existing high-performance electrification brand Polestar, it was also a brand that aimed to challenge Tesla when it was launched, but its presence in the Chinese market has never been strong. In 2021, Polestar's global sales were 29,000 vehicles, with 93% of sales overseas, indicating that China is not Polestar's main market. Therefore, it can be seen that Volvo's transformation this time is to capture the Chinese market, while Geely is moving towards the world on the premise of having the Chinese market.
Conclusion
In fact, even if Volvo did not choose to transform into the electric era and maintained its current sales volume, there would be no substantive changes in the short term. However, Volvo is not willing to sit idle and actively entering the electric era is not only a necessary option to keep up with the trend of the times and actively transform, but also the core of Volvo's brand value and market image. To successfully transform, one is to make a disruptive change, and the other is to show sincerity in valuing the Chinese market. Of course, neither of these two things is easy.# Markdown 语法示例
标题
Markdown 使用类 Setext 的标题语法,使用 = (最高阶标题)或 - (第二阶标题),例如:
这是一级标题
=====================

这是二级标题
---------------------

以下是示例:
这是一级标题
这是二级标题
强调
Markdown 使用 * 或 _ 来添加强调效果,单个符号表示 斜体,双个符号表示 粗体,例如:
*斜体*,_斜体_
**粗体**

以下是示例:
斜体,斜体
粗体
列表
Markdown 支持有序列表和无序列表,例如:
无序列表:
- Item 1
- Item 2
- Item 3

有序列表:
1. Item 1
2. Item 2
3. Item 3

以下是示例:
无序列表:
有序列表:
Item 1
Item 2
Item 3
代码块
Markdown 使用 ` 来标记代码块,例如:
这是一段代码:
`console.log('Hello, world!');`

以下是示例:
这是一段代码:
console.log('Hello, world!');
链接
Markdown 使用 [文本描述](链接地址) 语法来添加链接,例如:
[百度一下,你就知道](https://www.baidu.com)

以下是示例:
图片
Markdown 使用 ![替代文本](图片地址) 语法来添加图片,例如:
![Markdown 图标](https://markdown-here.com/img/icon256.png)

以下是示例: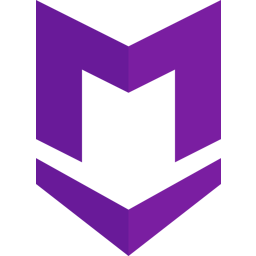 This article is a translation by ChatGPT of a Chinese report from 42HOW. If you have any questions about it, please email bd@42how.com.