Author | Nie Yi Yao
At the Zhougong Mansion on Sinan Road in Huangpu District, Shanghai, a 1941 Buick Century sedan is parked. After 80 years, this Buick sedan is still in good condition and can still be started. Its original owner was none other than China's first Premier, Zhou Enlai, who drove the Buick to Shanghai after winning the Anti-Japanese War for the National and Communist Parties' peace talks. The Buick was given as a gift by patriotic overseas Chinese who helped fund it.
Similar to this Buick automobile, many other Buick automobiles belonging to Chinese historical figures are preserved in various parts of the country. For example, the Zhang Xueliang Mansion in Xi'an, the Harbin Century Automobile History Museum, both display the Buick Century sedan that the "Marshal" once rode in. The Lushan "Meliu" Garage in Jiangxi and the "Meiling Palace" in the eastern outskirts of Nanjing also retain the Buick automobile that Song Meiling drove.
As one of the earliest automobile brands to enter China, Buick's relationship with China has been rooted and fused together since 1912 when revolutionary pioneer Sun Yat-sen was seen driving a Buick sedan on the streets of Shanghai. Not only does it have an unexplainable affinity with China's tumultuous times, but it has also opened up a continuous relationship of growth and blending with China.
After experiencing two months of silence due to the epidemic alongside Shanghai in spring 2022, Buick chose June 1st, the day that the city lifted its quarantine, to unveil its newest "2022 Buick Brand Day." The event showcased the brand's new logo, high-end products, a new all-electric concept SUV, and a super cruise self-driving system.
For Shanghai, June 1st signifies a rebirth. After two months of quarantine, the city's economy inevitably fell into decline. The city must now devote every effort to recover the "lost 60 days" and lead the country's economic development.
For Buick, June 1st signifies a new beginning. The pandemic has had a negative effect on production capacity, sales, and planning, impeding previous speed and pace. The current issue at hand is the dual pressure of independent brands and electric intelligent transformation in the post-joint venture era. Buick must quickly shed its previous sluggish response and take swift action, reverse its decline, and climb back to the pinnacle of the times.
Buick "Unsheathes the Sword"
At its 2022 Brand Day, Buick answered the question of whether it still has a killer app by showcasing its all-electric concept SUV, the Electra-X, developed based on the General Motors Ultium platform, and a new generation of Super Cruise self-driving system. In this fast-paced and rapidly developing era of electric intelligence, does Buick have the necessary technological prowess to compete with its leading peers?
Can the Ultium platform and Super Cruise self-driving system support Buick's robust attack on electric intelligence?If we trace back, the exploration of electrification by the parent company of Buick, General Motors, has a long history, and it has also achieved results in R&D that are ahead of the times.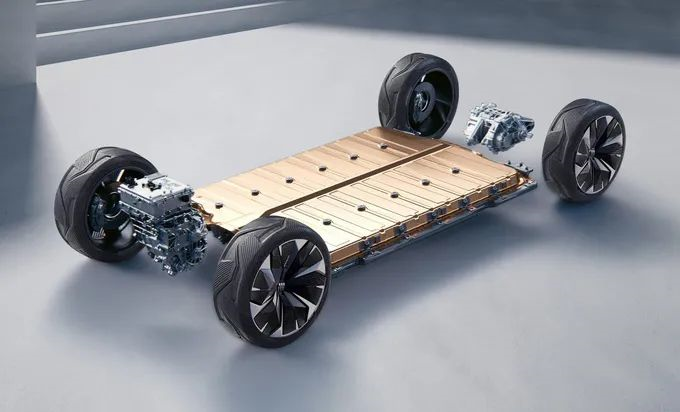 Strictly speaking, Ultium belongs to General Motors' third-generation pure electric platform. Ultium not only integrates the technology and experience of General Motors' first two generations of pure electric platforms but also a brand-new R&D effort by General Motors to raise its vision and anchor the future high-end pure electric vehicle market.
In August 2020, Ultium was showcased as General Motors' latest R&D achievement at the General Motors Technology Day. Then on April 8, 2021, SAIC-GM announced that Ultium would be its dedicated development platform for future electric vehicle models. Soon after, on September 14, 2021, Ultium had not only an exclusive "Ultium Day" but also a Chinese name, Aotengneng.
How is Ultium Aotengneng? SAIC-GM engineers have summarized Ultium Aotengneng from a user perspective with six words: flexible, intelligent, and safe.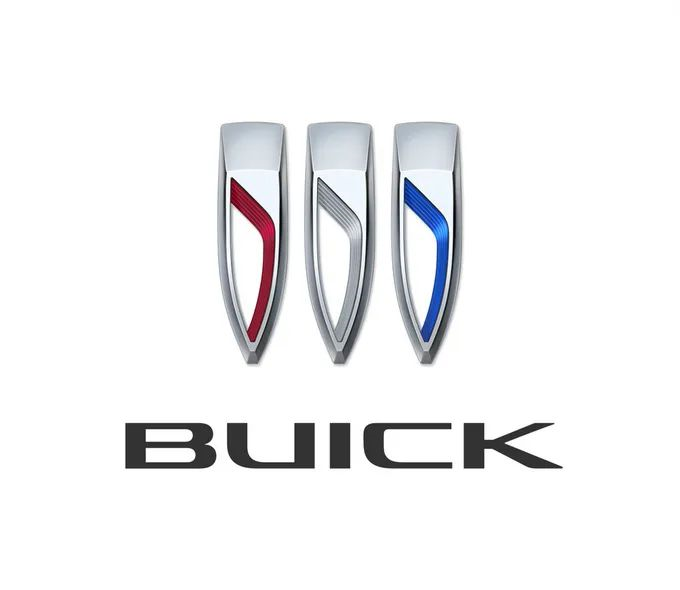 Ultium Aotengneng's battery layout has strong flexibility, which is manifested in its support for different cell package forms and chemical materials, including square, pouch, cylindrical, and even blade cells. This technology benefits from the use of General Motors' wireless Battery Management System (wBMS) and simplified structure, reducing the wire harnesses in the battery pack by about 90%.
Ultium Aotengneng's intelligence is reflected in its use of the wireless Battery Management System (wBMS) and General Motors' new generation VIP (Vehicle Intelligence Platform) electronic architecture. It supports more precise system management and OTA upgrades. With reduced wire harnesses, maintenance and replacement of battery modules become more convenient.
The excess space obtained from the reduced wire harness inside the battery pack enables Ultium Aotengneng to install high-strength crossbeams and create a "well"-shaped battery housing. This improves the overall anti-torsion stiffness of the car by about 45.8%, enhancing the overall safety of the battery pack.
Industry experts have commented that the strength of Ultium Aotengneng in flexibility, intelligence, and safety reflects the platform's technological advancement in the overall industry.
Buick's electric vehicles will not only be built on the Ultium pure electric platform, but will also introduce General Motors' another signature technology, Super Cruise, an advanced driver assistance system.
In 2016, General Motors acquired Cruise Automation, a Silicon Valley autonomous driving technology company founded in 2013, which is one of the few companies licensed by the California Department of Motor Vehicles to test autonomous vehicles on public roads.
It is known that the Super Cruise system has accumulated over 10 million miles of driving data under General Motors and has been one of the best-performing systems in the industry. Cruise's technology solution is based on multi-sensor redundancy, with core technical advantages being software and algorithms, and the process being easily scalable. The new generation Super Cruise advanced driving assistance system has been installed on the Electra-X, Buick's first pure electric concept SUV developed based on the Ultium electric vehicle platform.
This system can ensure positioning accuracy through the use of centimeter-level high-precision maps, millimeter-wave radar, enhanced GPS systems, and a real-time camera triple-redundancy positioning system. Through four-fold warnings including steering wheel lights, alarms, safety warnings and seat vibrations, the system ensures that drivers remain focused on driving through visual, auditory, and tactile cues.
In addition to offering lane change and automatic lane change functions, Super Cruise also plans to expand its usage scenarios through over-the-air (OTA) updates in the future. With common parking scenarios, drivers can exit their vehicles and use their mobile apps and keys to activate the Automatic Parking Assistance (APA) and Remote Parking Assist (RPA) systems.
Following the new generation of Super Cruise, General Motors' new Ultra Cruise advanced driver assistance system is planned to be launched in 2023.
New Brand Identity
Before releasing its new brand logo on June 1st, Buick had already received some evaluations and controversies regarding the brand change. Some netizens ridiculed the new logo as resembling three pair of pincers, to which Buick humorously responded: "Even if it is a pair of pliers, it must be the sharpest one! Neat and new, to embrace the future." Buick's open-minded statement undoubtedly won users' favor.
This is the twelfth time Buick has changed its logo since it was founded in 1904. The new logo has removed the circle that enclosed the original three shields, retaining only the highly recognizable three shields.The new logo features a popular flat design in recent years, removing the overly elaborate shield texture and replacing it with a simple white background. Only the originally chrome-plated trim presents color, and the position of the three-color shield has been flattened, no longer appearing in a staggered manner.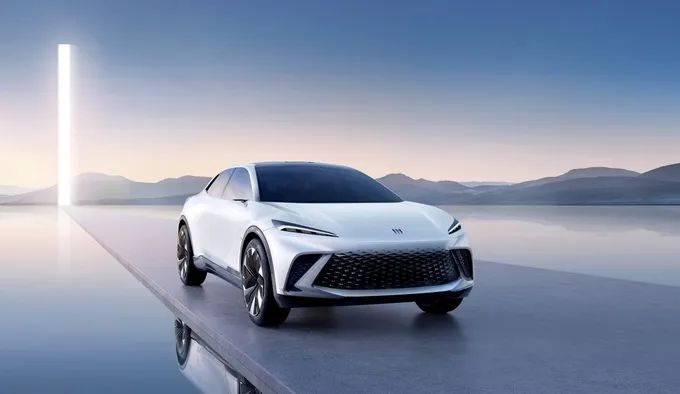 These changes reflect Buick's brand spirit and user demands for breakthroughs, openness, equality, simplicity and directness. After a century of development in the Chinese market, Buick wants to establish more connections with the country's young users in the era of electric intelligence, to maintain a resonance with this country in this era.
On Buick Brand Day on June 1st, the pure electric concept SUV Electra-X was unveiled with the brand new Buick black-and-white logo on the front of the car. The new three-shield colored logo was also installed in a prominent position on the Wildcat EV concept car recently launched by Buick.
Rearrangement
At Buick Brand Day on June 1st, Buick showcased its MPV family's new flagship model, the GL8 Century, and the pure electric concept SUV Electra-X developed based on the General Motors Ultium electric vehicle platform.
You can think of it as a reorganization by Buick to face the market. The all-new GL8 Century represents Buick's move towards the high-end in its advantage areas, to build stronger fortifications to resist the competitors trying to invade. Electra-X represents Buick's full preparation, about to rush to the forefront of electric intelligence.
GL8 is Buick's long-term ace in the Chinese market, and one of its most successful products created for the domestic market in the era of combustion engines. Introduced in 1999, the GL8 has undergone five generations of product iterations, forming a complete product matrix covering the mid-end, mid-to high-end, and high-end markets in the 200,000-500,000 yuan price range, including the GL8 Business Lounge, GL8 ES, and GL8 Avenier series. It has formed an unshakeable important position in the domestic mid-to-high-end MPV market.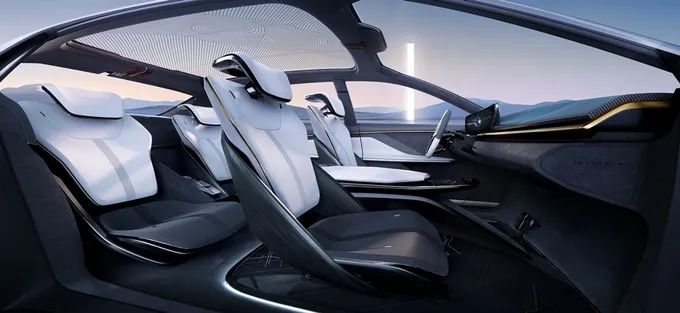 However, the GL8 is facing a dual challenge from both joint ventures and independent brands. New MPV models from joint venture brands such as Toyota Sienna, Kia Carnival, and Toyota Granvia have entered the Chinese MPV market. Independent new energy brand MPVs such as the Voyah Dreamer and the NIO D9 are stepping into the user acquisition journey with the identity of high-end new energy MPVs.In Buick's new deployment plans, it is right to continue pushing GL8 to a higher level. After defending its position in the middle and high-end market for so long, why not continue to climb up and challenge the benchmark Elfa in the high-end MPV market? Furthermore, this is an era that requires daring challenges, and those brands that declare war on GL8 are also launching challenges.
The appearance of Electra-X also guides Buick's plan to compete in the electric and intelligent race track. Electra-X is based on the Ultium energy electric car platform and equipped with the new Super Cruise Super Assistance Driving System. It is highly competitive in all aspects of intelligent electric cars.
According to Buick's plan, from 2022 to 2025, Buick will launch 12 new models, covering mainstream new energy markets such as MPVs, SUVs, and sedans. This includes five pure electric vehicle models developed based on the Ultium energy electric car platform.
Buick will also expand its existing drive system layout, providing a total of five power configurations including pure electric, plug-in hybrid, full hybrid, light hybrid, and intelligent internal combustion engine drive.
Buick's new product lineup will accelerate its transformation to electrification, intelligent networking, and high-end branding, sketching out the brand development picture of "breaking new ground."
Deep Cultivation in China
As one of the earliest automobile brands to enter China, a document related to Buick said that "in the vehicles registered in Shanghai in 1930, one-sixth of them were Buick cars. In 1935, Buick established a dealer network in 25 cities in China, and five years later, they had eight mobile car repair stations." This shows how much Buick values the Chinese market.
After the establishment of the People's Republic of China, Buick almost became the first joint venture automobile brand in China in 1978 when the then-General Motors Chairman Murphy proposed the idea of joint venture cars with China.
In 1995, when SAIC went to the United States to negotiate with Ford and General Motors, Buick Century sedans and variations were one of the conditions put forward by General Motors as a sign of cooperation willingness. With the establishment of SAIC-GM in 1997, Buick and China continued their previous engagements.
Buick values China and relies on China. Perhaps in the future, Buick will rely on China even more.
In 2021, Buick sold 828,000 vehicles in the Chinese market, ranking seventh in single-brand sales in China. In the same year, Buick sold 182,000 vehicles in the U.S. market, ranking twentieth.As a brand born over a century ago in the United States, Buick has taken root in the Chinese market. Perhaps this is due to Buick's long-standing focus on China.
However, as things stand now, Buick cannot do without China. It is urgent for Buick to continue to deepen its presence in the Chinese market, as Buick's future lies with China.
As a once mainstream joint venture brand in the Chinese market, Buick set a record of selling 1.23 million vehicles annually in 2016. But the sales have been declining since then, and as of 2021, the annual sales have fallen to 828,000 vehicles. Although the scale is still considerable, the continuous marginalization of the brand is an indisputable fact.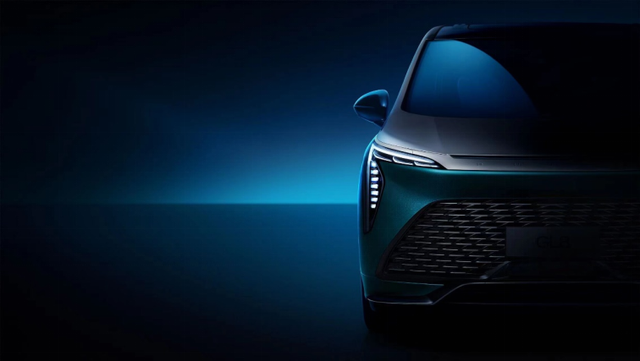 With the dividend of the internal combustion engine racing track gradually disappearing, the last chance for Buick to open up a new chapter lies in seizing the opportunity to compete in the new energy racing track, especially in China.
Now, with a long period of preparation and fully armed, Buick needs to put more effort into marketing to seize this last opportunity.
This article is a translation by ChatGPT of a Chinese report from 42HOW. If you have any questions about it, please email bd@42how.com.