LYRIQ, the Leading Cadillac's Charge
The Cadillac LYRIQ has launched its official sales campaign. This vehicle has received the most attention from Cadillac in recent years. Equipped with sleek design, intelligent technology, and realistic pricing ranging from RMB 439,700 to RMB 479,700, the LYRIQ comes in three versions to meet different needs.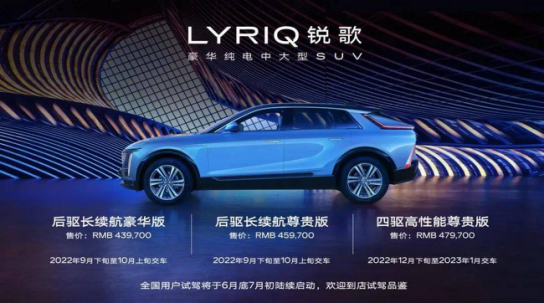 The LYRIQ bears the responsibility of leading the Cadillac's electric vehicle initiative, demonstrating the strength of the Ultium platform and unlocking a new chapter in the second wave of electric vehicles for Buick and Chevrolet. Of course, this also means that there is added pressure and fierce competition in the market.
Last year, when the LYRIQ was first introduced, only two electric SUV models were in the same price range of over RMB 400,000—the NIO ES8 (RMB 478,000 – 634,000) with China's incentives and the imported Audi e-tron from FAW-Volkswagen (RMB 546,800 to 648,800).
This year, NIO has launched three new models: the L9 from Li Auto at around RMB 450,000-500,000, the ES7 from NIO with a projected price above RMB 400,000, and the high-end or super version of the G9 from XPeng, which is also pegged above RMB 400,000. This further expands the already crowded market.
Although people may speculate that the electric vehicle market has broadened and its penetration rate will most likely exceed 20 percent this year, the market will nonetheless become increasingly more competitive. Although there seems to be enough room for everyone to succeed, the market actually isn't generous. With multiple participants competing for limited space, winning from the start often means staying ahead in the end.
Looking at traditional gasoline-based SUVs and electric SUVs, there are around 50,000 single models with prices above RMB 400,000 in the Chinese market per year. The benchmark vehicle is the imported BMW X5, with a starting price of RMB 699,900. Through evaluation, we may conclude the following:
First, brand and consumption preferences play a critical role, and BMW and Mercedes-Benz brands can strike back. For instance, the Mercedes-Benz GLE, which costs just under RMB 7 million, sold 47,700 units in the past year, surpassing many other products with better cost-efficiency. However, these brands are still limited when it comes to beating…
Second, within the RMB 400,000-600,000 price range, opportunities are still available via different stratification levels. Examples are Lexus RX (annual sales of 48,600), Cadillac XT6 (annual sales of 38,000), and Lincoln Aviator (annual sales of 14,300). This illustrates that there is an actual demand for larger luxury SUVs that are more luxurious than the RMB 300,000 range but more cost-effective than the RMB 600,000 range.
Third, new energy vehicles still face obstacles with regards to refinement and penetration. Within the SUV category, the Ideal ONE was the highest sold model, surpassing 90,000 units. However, as it turns out that some car owners purchased the Ideal ONE with resignation because there were too few new energy alternatives available in the market. The upward trend of consumer upgrading is evident in terms of the subdivision itself.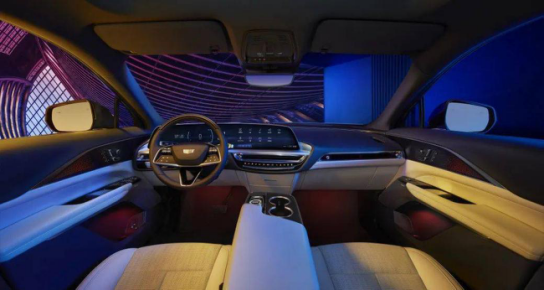 The positioning of the R-GO is very unique. It is the only mid-to-large-sized electric SUV with a native pure electric platform from a traditional luxury brand. It has a certain advantage in the market.
From the perspective of small-scale positioning, R-GO's users are mainly males between 25 and 40 years old (females account for 20%), generally with higher education levels, higher positions, and higher incomes. More than half of them are luxury car owners, and the proportion of Cadillac original brand upgrading and swapping is also not low. Currently, there is also a 15,000 yuan replacement subsidy, and it is believed that attractiveness will be further enhanced.
At the same time, R-GO achieves three things to stabilize its small-scale positioning.
First, the price won't collapse
R-GO showed great sincerity in pricing. The pre-sale price of the first release version (rear-wheel drive long-endurance luxury version) announced in November last year was 4,397,000 yuan, and the confirmed official price this month remains unchanged, exceeding expectations.
After all, the prices of battery raw materials have experienced a passionate increase, with an increase of more than 50%, and some even several times. Seeing that peers are all increasing prices, Pan Mengmeng, the head of the new energy strategy department of SAIC-GM, revealed that they had vigorous internal discussions. In the end, based on a responsible attitude towards consumers, they decided to fulfill their promises in the early stage, without raising prices, and providing various benefits.
At the same time, there are also improvements in product details. The 0-100 km/h acceleration of the rear-wheel drive version has been reduced from the previously announced 6.9 seconds to 6.35 seconds, and the core thermal management technology has been optimized, resulting in a slight increase in endurance to 653 km.
Putting aside horizontal comparisons, compared to North America, the limited edition Lyriq was priced at $59,990 when it was first launched last year. The price of the large cargo version in May of the same year was also increased by 3,000 dollars, an increase of 5%. A policy that made the price increase not look like a rip-off was to give away two years of free charging from EVgo or provide installation services for home chargers worth $1,500. Choose one.
In China, the first car owner will enjoy 1,200 kilometers of free charging per month for three consecutive years, and will also receive free installation services of a 7KW charging wall box and a cable within 30 meters. If there is no installation condition, they can choose an additional 8,000 kilometers of free charging, as well as other benefits. It can be said to be rare and generous treatment.For Cadillac, maintaining long-term non-price reduction is a more important brand proposition than not raising prices, and it is also one of the most concerning issues for users. Since 2019, Cadillac has been committed to retaining prices and stabilizing its image, while Ruige can revamp itself in one fell swoop.
Ruijie adopts a direct sales model. On the app, users can complete the closed loop of car viewing, purchasing, and service; offline channels also choose to start anew, building their own pure electric IQ space. Currently, there are 19 stores nationwide, and expansion is ongoing.
Although Cadillac will also select high-quality stores in the existing dealer network and establish an electric vehicle zone, it will not shake the prices, and all service processes and execution standards of the zone will be aligned with the IQ space, and the selling price will also remain consistent.
This is not an empty promise, but of absolute certainty.
Traditional sales models involve secondary sales. According to the requirements of the country's antitrust law, the host factory cannot control the terminal price because the transfer of property rights of the vehicle from the host factory to the dealer occurs after the first sale, resulting in some degree of discounts or price fluctuations that are inevitable.
However, for Ruijie, dealers participate as service providers in the direct sales model. The only payment platform established is the app, and the vehicle purchase contract is also signed directly with Cadillac. Throughout the process, the dealer cannot change the final selling price.
The possible issue is the efficiency and enthusiasm of the zone. But according to Pan Mengmeng, this is a supplement to the direct sales system. In addition, there will be national trial runs, driving tests, and flash activities.
What is being sustained by the direct sales model is not only the price and reputation of Ruijie, but also the hope of driving the premium and image of the Cadillac brand.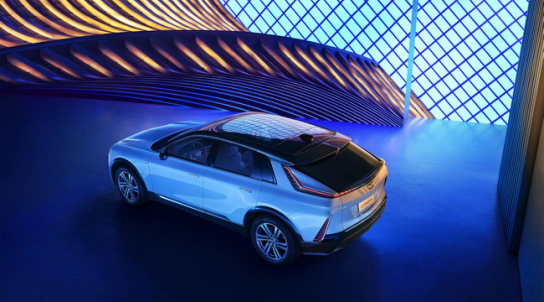 Secondly, delivery guarantee
Due to the impact of the Shanghai epidemic, the delivery time of Ruijie is later than expected. Two rear-drive models are expected to be delivered from late September to early October, while the four-wheel-drive version will start delivery from the end of December to early next year.
For the models who get to be delivered first, some software functions are not fully prepared. One is the driving assistance function of closed roads; the other is HOLCA's intelligent lane centering assistance, which provides intelligent driving assistance below 80 kilometers on non-closed roads, as well as a 360-degree high-definition panoramic image, which will only have a reversing image during the initial delivery.The functions are shared by one set of hardware and require integrated software development, and the main development work has been completed, but thorough validation is still needed. Some of the validation work is done in the US, while the domestic validation in China was delayed by about three months due to the overall epidemic situation in Shanghai. Therefore, it is expected to start updating gradually via OTA at the end of December this year.
Theoretically, the functions can be handed over first, and debugging can be done through OTA if there are any problems. However, this does not conform to Cadillac's aesthetics, and they still hope to deliver mature products.
Good intentions are not enough to excuse the delay. To apologize for the delay, Cadillac has actively compensated by offering five years of free maintenance, including one battery replacement and related inspection, three brake fluid replacements, two air conditioning filter replacements per year, and one windshield wiper replacement and windshield wiper water refilling per year, totaling approximately 9000 RMB.
"Once you approach consumers, you must be prepared to bear the consequences of their dissatisfaction. You can't detach yourself from consumers because of criticism, this is a basic premise," summarized Pan Mengmeng, adding, "Under this basic premise, there are several points that must be implemented. Firstly, don't make excessive promises; secondly, if you can't fulfill the promises due to force majeure, you need to provide corresponding proactive compensation. Waiting until consumers start complaining may be too late."
In addition to mass production progress, this year's production capacity and supply chain are also under some pressure. From last October to the present, the RX5 has accumulated a large number of orders. Based on the production plan and the number of orders, Pan Mengmeng said that the overall situation may be that demand is greater than supply.
RX5 will prioritize its production capacity to loyal customers in the early stage. For example, for small order customers, a 2-week protection period has been established. Within 2 weeks, if the order changes to a larger one, the production and delivery sequence will be ranked ahead of customers who directly ordered a larger one.
Thirdly, to mine the crowd more accurately. "What is the advantage compared to competitors?" is a question often faced by RX5.
Pan Mengmeng believes that it is the efforts they are making around the target users' needs, including marketing and service systems.
First, "Direct Connection" is the foundation of everything. Users and potential customers can communicate their requirements directly through the app, and any questions can be promptly answered by the official account and efficiently solved. Information is controlled by the official account.
Secondly, user co-creation, which many brands are vigorously promoting, RX5 is a mild modification type of co-creation. According to the feedback collected, they dynamically adjust services and products.
The current three configuration combinations can be seen as upgrades from the launch configuration. This is an achievement of direct communication. According to feedback, there is no demand for configuration downgrade among the core requirements. More customers hope for upgrades and do not want the configuration level of their EVs to be lower than that of gasoline-powered cars.
For example, IQ Spaces currently cover 12 cities such as Beijing, Shanghai, and Guangzhou, all of which are planned locations. The next location selection will be dynamically adjusted based on order distribution. Therefore, even the official cannot give a definite answer about where the next IQ Space will be, but continuous expansion is certain.
On the one hand, this strategy provides more precise products and services to relatively niche customers, and on the other hand, it enhances resource utilization efficiency. It also has tactical significance for a newly emerging leading department.
Empowering value is the third aspect, which has not been reflected yet. For example, a lifestyle-oriented plan will be launched to meet users' social needs. Or take advantage of the resources of SAIC-GM-Wuling's Guangde test track to provide professional racetrack driving skill training, graduation certificates, racing suits, and other achievements.
Ruige is like a comprehensive experiment of SAIC-GM-Wuling. It is not only a product but also a wide range of redesigns of the sales system, digital ecosystem, and user relations. Looking back, whether in terms of size or consumer class, Regal is a proper start.
No other traditional luxury brand has had a similar attempt before. No traditional luxury brand EV has achieved substantial market success before. This may verify a logic that the treasure advantage of "electric XXX" alone does not lead to significant growth. Traditional luxury brands also need to recalibrate and explore the pain points and pleasure points of EV consumption.
This article is a translation by ChatGPT of a Chinese report from 42HOW. If you have any questions about it, please email bd@42how.com.