On the evening of December 22nd, 42 garages invited Fredrika Klarén, Sustainability Director of Polestar, for an interview to gain a deeper understanding of Polestar's philosophy on sustainability.
Fredrika joined Polestar in April 2020 and is committed to promoting the company's climate neutrality and circular manufacturing, as well as improving transparency and inclusiveness. Over the past decade, she has worked in sustainable development at IKEA and Swedish fashion retailer KappAhl.
In addition, she serves as the chair of the Agenda 2030 West board of directors, working to establish partnerships between academia, businesses, civil society organizations, and the public sector to achieve the United Nations' 17 Sustainable Development Goals (SDGs).
Q: Polestar is positioned as a high-performance electric vehicle brand targeting high-end consumers. How can Polestar reflect high-end luxury in product design and performance?
Fredrika:
Polestar is committed to redefining the segment market and redefining the luxury. This is reflected in the materials used in our production and the energy we input. For example, with Polestar 2, we use innovative WeaveTech materials to replace real leather, while maintaining a sense of luxury, and also more sustainable. This material consumes fewer resources, contains fewer chemical substances, and reduces emissions in the production process.
As a high-end brand, we believe that Polestar can redefine people's understanding of high-end cars. Combining luxury with innovation and sustainable materials is the direction we are constantly focusing on in the future.
Q: What efforts has Polestar made for sustainability in the brand lifecycle? What are the future strategic plans and considerations?
Fredrika:
Polestar hopes to become a sustainability leader in the industry, not only by creating new sustainable solutions in the production process, but also by guiding users, educating and inspiring them to choose more sustainable lifestyles. Therefore, we have formulated a sustainable development strategy that includes four key focus areas: climate neutrality, circularity, transparency, and inclusiveness.We hope to achieve climate neutrality and are working towards this mission. We aim to achieve circularity in various fields, including the recycling and use of materials. Circularity also includes increasing the utilization of products during use, so research on how to improve product efficiency is necessary. Transparency is a key driver of sustainable development. However, the automotive industry has some negative examples, such as the diesel gate scandal, which serves as a warning.
Polestar hopes to become a leading light in transparency. In September, we released the "Polestar 2 Life Cycle Assessment" report. The report not only shares data, but also the calculation methods involved.
Finally, inclusiveness is an important part of our sustainable development strategy. It means ensuring everyone's rights in the supply chain, including the rights of car users. This is our strategic focus for sustainable development in these four areas.
Q: Environmental protection is another development concept that Polestar upholds. How does Polestar's environmental protection concept reflect in the full lifecycle of its products?
Fredrika:
For Polestar, the challenge of using new technologies is to ensure sustainability and have a positive impact on humans and the environment, while also promoting climate neutrality, circularity, and transparency.
The biggest environmental problem lies in the supply chain and production. Electric cars are clean during usage, as long as they are charged with renewable energy. Therefore, we must focus on emissions related to production.
In the supply chain, the key is to use renewable energy and ensure good chemical environmental management in the factory, including the circularity of waste management principles, ensuring effective use of resources, and avoiding overuse of natural resources. We must effectively use resources and ensure the recycling of waste.
The core of our strategy is materials, as materials are also at the heart of social and environmental issues. We insist on choosing the right materials, evaluating their impact on the climate, including whether they come from recycled resources or are recyclable.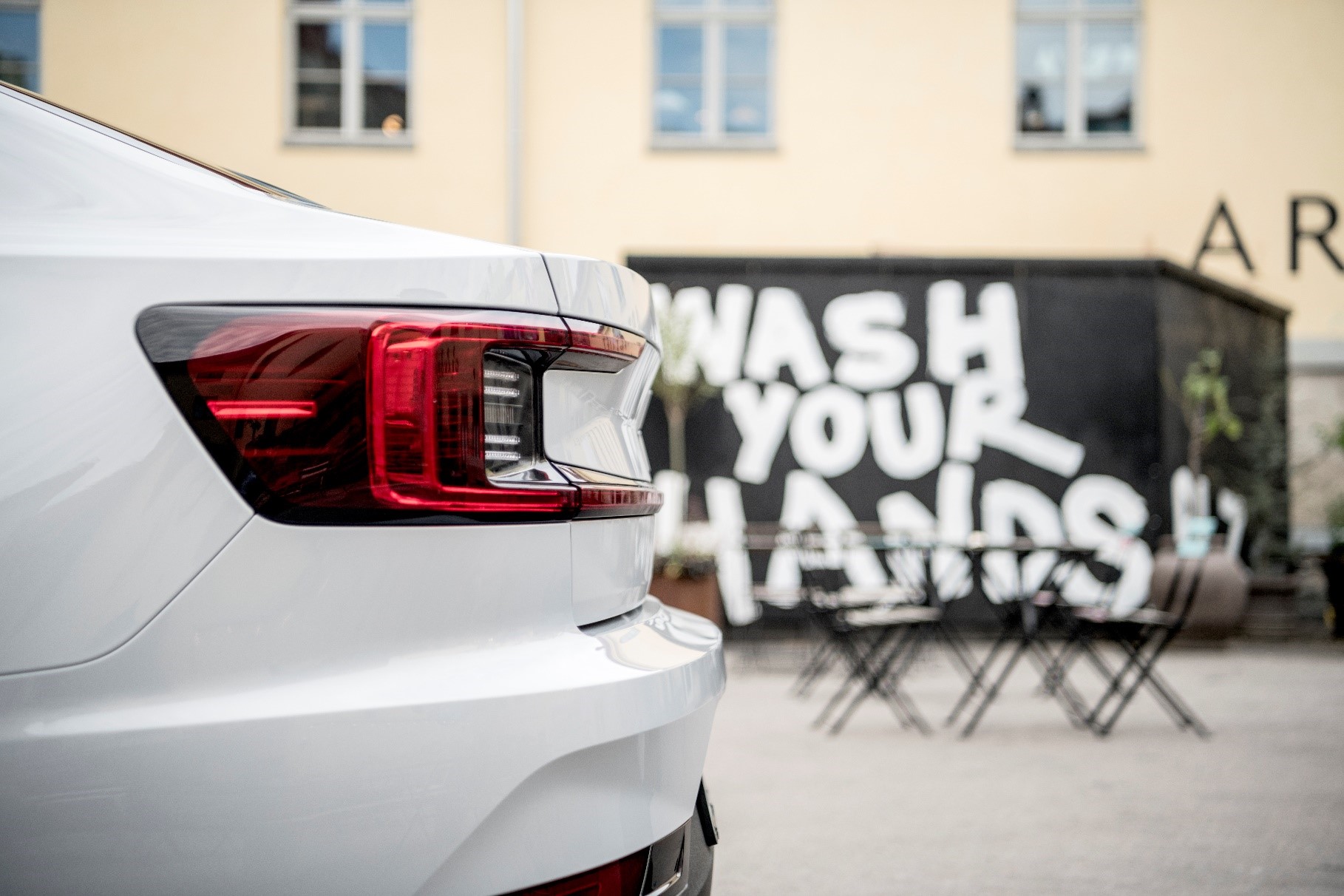 Q: Has Polestar achieved zero emissions now? If not, what is the plan to achieve it?
Fredrika:
Currently, no car brand can achieve zero emissions during the production process. Of course, achieving zero emissions is also a great challenge for Polestar. We will try to reduce carbon emissions as much as possible in material selection and energy use. Meanwhile, we introduce LCA life cycle assessment to calculate carbon emissions.We compared the carbon emissions of two car models, the Volvo XC40 and the Polestar 2, and found that the Polestar 2 had much lower lifecycle emissions than the XC40 gasoline car.
In addition, user behavior can greatly affect carbon emissions. The choice of energy source for charging electric vehicles has a significant impact on their carbon footprint. If renewable energy is used for charging, the lifecycle emissions of electric cars will be reduced by more than half.
On our end, the biggest contributor to emissions is the production process. Therefore, we are pushing the entire supply chain towards renewable energy to address this issue and become the leader in sustainable manufacturing in China. For example, our factory in Chengdu now uses only renewable electricity.
To prepare for the mass production of the Precept in our new factory, our next step is to strive for carbon neutrality in production by adopting sustainable manufacturing practices and evaluating materials to procure more sustainable options that do not increase carbon emissions.
Question: What happens to the Polestar electric vehicle batteries after the end of their lifespan?
Fredrika:
Currently and in the next decade, the use of batteries will continue to increase, which will lead to huge environmental challenges. At Polestar, we require that our batteries be recyclable. This requires us to design batteries that have a longer service life and can be recycled, reused or repurposed at the end of their lifecycle; use more recycled materials to reduce the impact on resources.
In the Polestar 2 battery, we use recycled cobalt elements, but the scale is still relatively small and needs to be pushed. In addition, if there are problems, our batteries can be repaired instead of being replaced, which reduces production and emissions.
Question: How does Polestar uphold sustainable development in the eyes of consumers?
Fredrika:
Polestar will do our best to promote sustainable concepts, introduce our products, and convey our values. Everyone at Polestar, including employees at Polestar Spaces, receives professional training on LCA and sustainable development concepts, and we also focus on social media promotion. These are organically integrated into our brand.
Polestar is committed to being a pioneer, and we not only promote sustainability to consumers, but also to other important stakeholders in the industry and society. For example, we discuss transparency with peers, explore the importance of promoting renewable energy development with the Chinese and other governments. Therefore, our promotion of sustainability not only includes consumers but also other important stakeholders.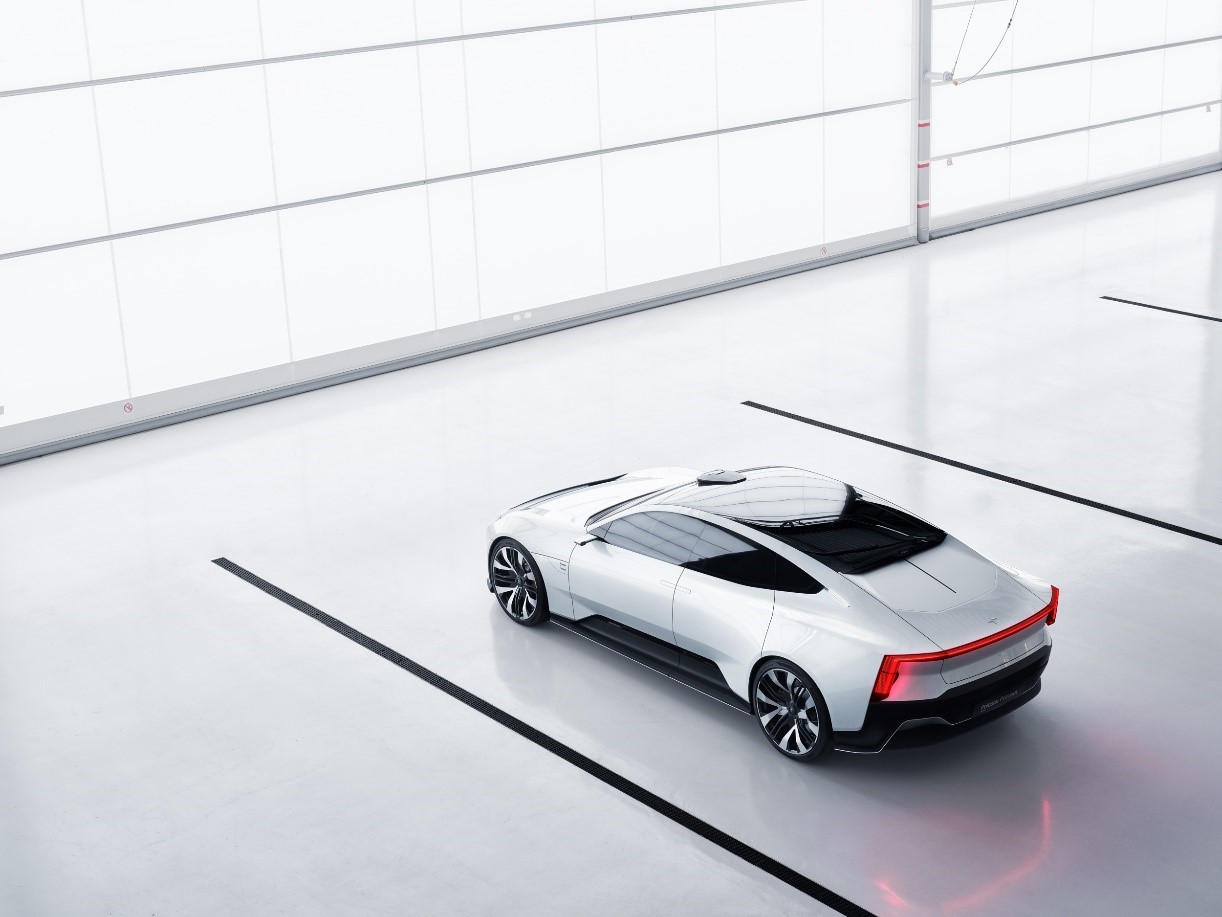 ### Question: How can Polestar users feel the concept of sustainability from Polestar cars?
Fredrika:
We hope to make users feel that when they choose an electric car instead of a gasoline car, they have made their own contribution. We hope to communicate with users through design and better convey this sentiment to users in the car in the future.
We also hope that users will be aware that buying a Polestar electric car is just the beginning, and there are many opportunities to choose a sustainable lifestyle in the future. We hope to let them know that they can not only choose cars with renewable energy, but also have many opportunities to use renewable energy at home.
Polestar hopes that electric cars can become an attractive option for people to move towards a sustainable life, letting users know that driving an electric car is more fun than driving a gasoline car – electric cars are simply better products, and they are also more sustainable.
We hope the concept of sustainability can extend to other aspects of users' lives and affect their choices in clothing, food, housing and transportation. We hope to achieve this through our products.
Question: During the production process of the Polestar 2 in China, how does Polestar help suppliers to reduce carbon emissions?
Fredrika:
In terms of suppliers, Polestar will work with like-minded partners. Our supply chain is mainly in China. On the one hand, we have requirements for them on some social and environmental issues. On the other hand, we hope they are willing to communicate with us and even provide suggestions and problems to introduce their best solutions to us. At the same time, we will cooperate with relevant parties including local governments to reduce carbon emissions from multiple channels and perspectives.
For example, the Chengdu factory mentioned earlier is where Polestar 1 was produced. Polestar has succeeded in transitioning to renewable energy. We were able to achieve this partly thanks to the support and cooperation of local departments.
Question: Sustainable development is a popular concept in all industries. What is Polestar's special understanding of this?
Fredrika:
In my ten years of work experience, I have realized that the concept of sustainable development affects every decision in business activities and every aspect. At Polestar, sustainability is at the core of all our work. We also adopt a comprehensive and holistic strategy to promote sustainability.
Our definition of sustainability includes all elements: social value, environmental value, economic sustainability, etc. If we want to make society better, we need to consider all aspects. As mentioned earlier, Polestar's sustainable development strategy has four important drivers: climate neutrality, recyclability, transparency and inclusivity. We will continue to adhere to our sustainable development strategy with these as our core.### Q: In comparison with competitors, what do you think is the most distinctive feature of Polestar in terms of sustainable development?
Fredrika:
Compared with competitors, Polestar has clearer development goals and is committed to becoming a leader in the industry. For Polestar, electric vehicles not only mean clean and sustainable, but we also value achieving climate neutrality and circular manufacturing, increasing transparency and inclusiveness.
A market survey has shown that more than 30% of users do not trust the automotive industry. To switch to a sustainable development model, we must win the trust of users, so transparency is crucial.
In addition, Polestar creates comfort and luxury through design and innovative materials without sacrificing design and performance to promote sustainability. We also believe that sustainability can have a positive impact on design and performance. Therefore, Polestar's unique advantage is that we can create beautiful, high-performance, clean and sustainable products.
Q: Among all of Polestar's sustainable designs, which one do you appreciate the most?
Fredrika:
It's the use of blockchain technology by Polestar. In my 10 years of sustainable development work, the biggest challenge has been traceability. It has been difficult to achieve true traceability efficiently due to many cumbersome issues such as maintaining the chain, authentication of official documents, and flow management. We have not found a good way to solve this problem until now.
Thanks to new means of information and technology, we can now trace every link in the cobalt element from mining to application in the battery. Although this cannot be seen from the appearance of the vehicle, it is a very important point.
As a Polestar Sustainability Officer, Fredrika firmly believes that business plays a catalytic role in sustainable development and makes sustainability the core of all Polestar's work.
Earlier this year, the first edition of Polestar 2 has started delivery, and the production of Precept was announced at the Beijing Auto Show. In the future, the pure electric SUV Polestar 3 will also enrich Polestar's product lineup and bring users a more focused selection of pure electric high-performance models.
🔗Sources: Polestar, FT Live
This article is a translation by ChatGPT of a Chinese report from 42HOW. If you have any questions about it, please email bd@42how.com.