As the electric vehicle market continues to grow, the market for pure electric coupe SUVs is also on the rise.
For example, upcoming domestic Tesla Model Y, Ford's first pure electric SUV Mach-E, and even Nissan's brand new pure electric coupe SUV Ariya will bring strong purchasing power to the coupe SUV market. However, at present, the only worthwhile product to buy in the domestic market may be NIO EC6.
Recently, we experienced this product in Beijing. Is it worth buying?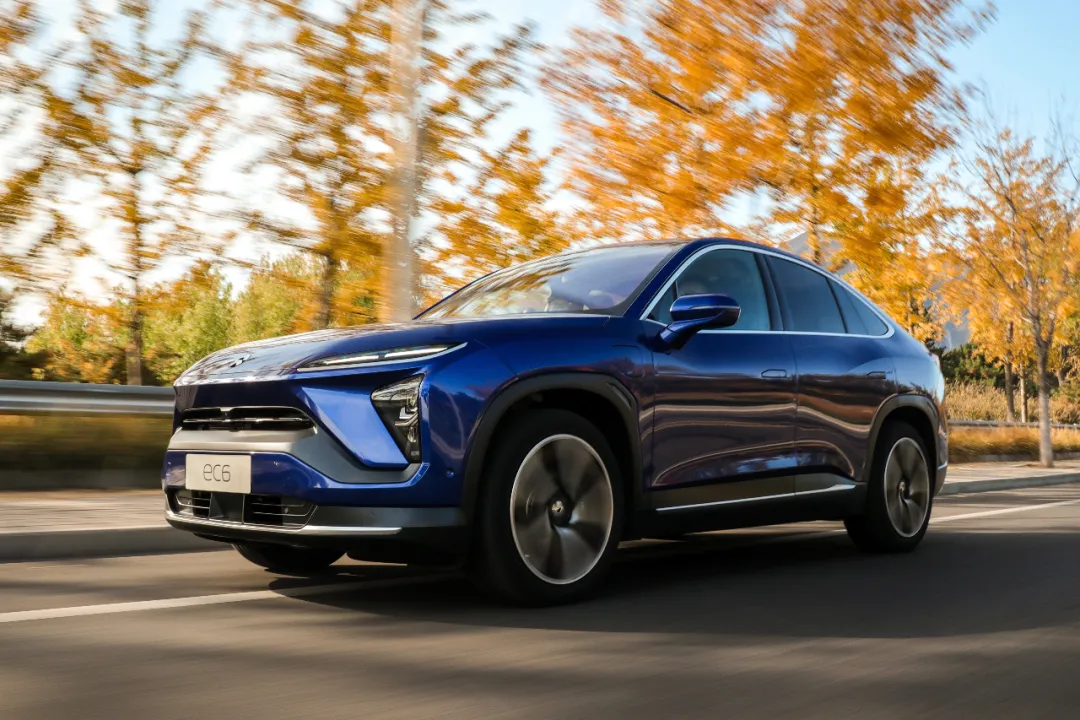 615 km, 0.26 Cd, NOP
EC6 has three product advantages: endurance mileage, driving experience, and service system.
With regard to endurance mileage, it is reflected in the release of NIO's 100 kWh battery pack, allowing EC6's NECD comprehensive endurance mileage to break through 600, reaching 615 kilometers. In AutoLab's summary of the ranking of pure electric vehicle endurance mileage in China in October 2020, it ranks eighth, in the absolute first tier. What's more, the 100 kWh battery pack uses CTP integrated technology, which is equivalent to BYD's blade battery, greatly improving its safety index.
In addition, EC6's endurance mileage is reflected in the optimization of aerodynamics. The coupe design of EC6 can reduce 5% of aerodynamic resistance, and increase the endurance mileage by about 14 kilometers at high speeds. In addition to the eight optimized designs, such as the active air intake grille and air suspension, EC6's drag coefficient reaches 0.26 Cd, far exceeding CLC Coupe, X4, and e-tron Sportback in the same class.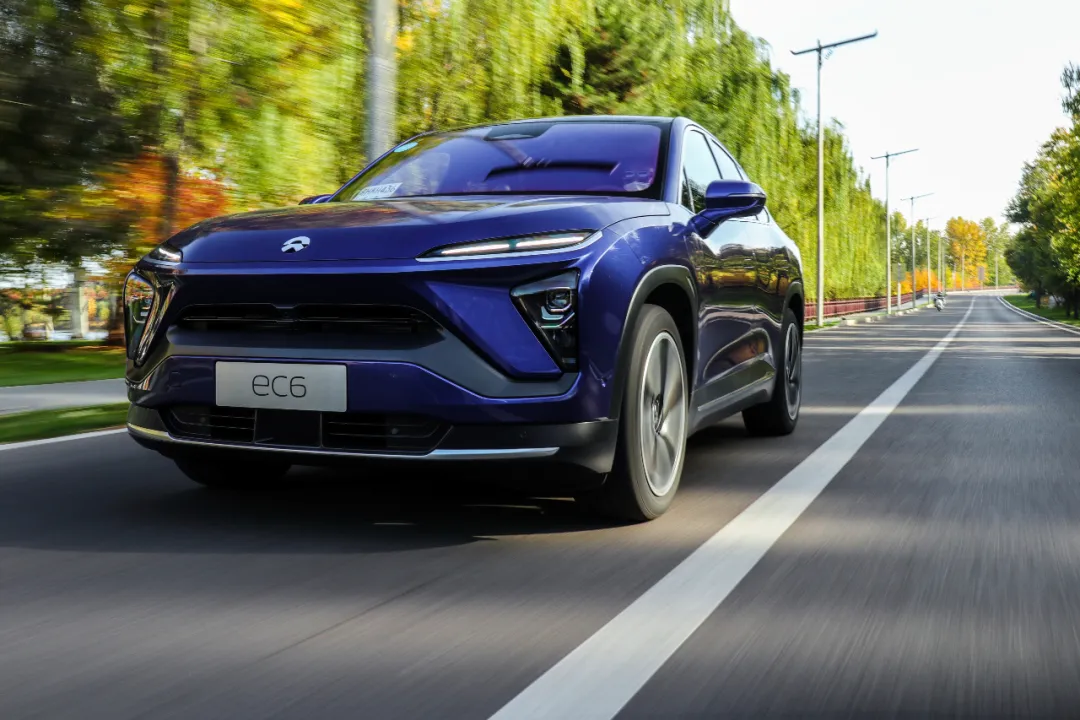 Of course, the ultra-low drag coefficient also brings users a more ultimate driving experience. In the Sports mode, EC6 performance models only need 4.5 seconds for acceleration per 100 km, and it is not inferior to some of the mainstream pure electric coupes on the market. In addition, thanks to the dynamic adjustment of the CDC air suspension system, the maximum ground clearance of EC6 can be lowered to 100mm, greatly reducing the center of gravity of the whole vehicle, thus bringing users a more sporty handling experience.
In the internal cabin, the comfortable atmosphere that EC6 creates for passengers is actually richer than the driving experience that the driver can feel. First, look at the overall vehicle size. EC6's length, width, and height are 4,850, 1,965, and 1,731mm respectively, and the wheelbase is 2,900mm, which is longer than Model Y (2,890mm) and CLC Coupe (2,873mm), and also looks larger overall, ensuring a spacious seating space for passengers in the car.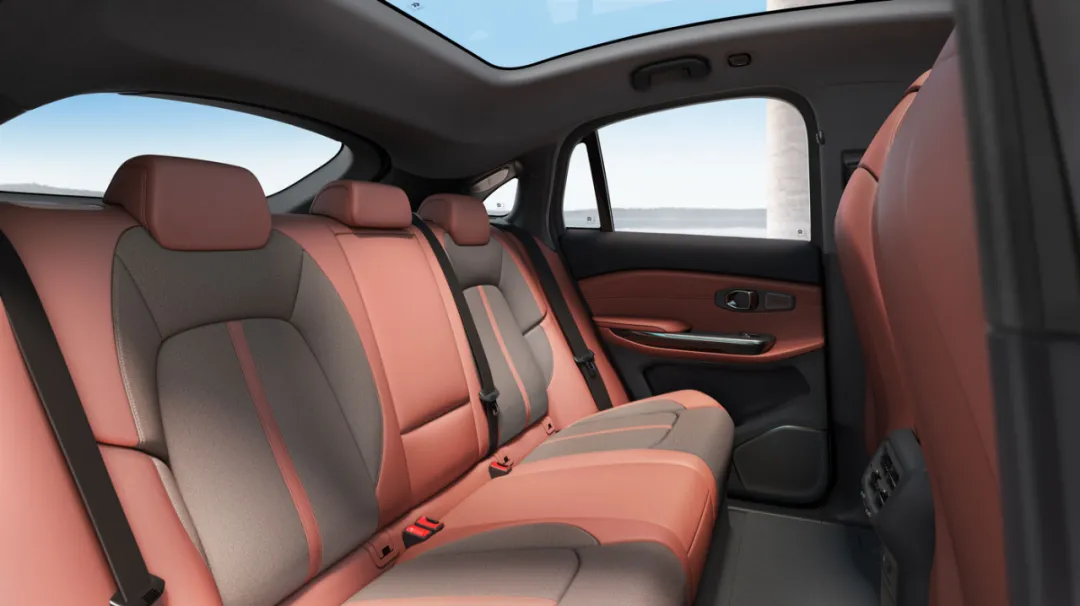 The EC6 interior features innovative and environmentally-friendly Haptex® and fabric seats with stitching. All models come standard with super-suede headlining, Nappa leather sport steering wheel, a 12-speaker advanced surround sound system, and a large panoramic roof, providing users with a "visible to the naked eye" luxurious and comfortable experience.
In the "invisible" area, the EC6's 25 standard active safety functions ensure the safety of passengers in the car. It is understood that common assisted driving functions such as 360-degree panoramic imaging, fatigue monitoring, lane departure warning, AEB emergency braking systems with pedestrian and bicycle recognition capabilities are all standard on the EC6.
Finally, we must mention the "Queen's Co-driver" that is closely associated with NIO. Although it requires a cost of 8,500 yuan, it provides the maximum 160-degree inclination angle of the seat back, electric leg rest and foot pedal, 210mm manual adjustment and 250mm electrically adjustable front and rear distances, giving you a first-class cabin-level riding experience.
It is worth noting that the recently released NIO OS 2.8.0 version has added memory and easy access functions for the co-driver seat. It is understood that the co-driver seat of the EC6 can now support up to three custom positions of stored memory. When users get in or out of the car, the seat back can be opened about 115 degrees, providing a comfortable entry experience. In addition, this time we also experienced NIO's NOP function.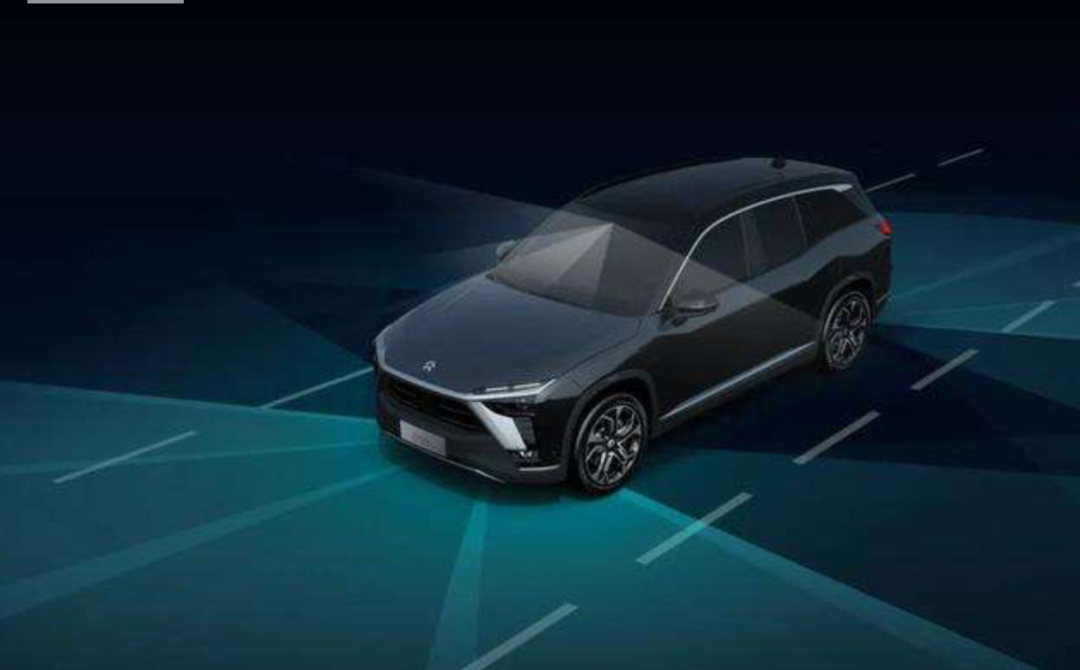 The so-called NOP is the newly updated navigation assisted driving system (Navigate on Pilot) of NIO. Based on the car's 5 mm-wave radars, 12 ultrasonic radars, 7 cameras, one Mobileye EyeQ4 visual chip, and Baidu's high-precision maps deeply integrated together, NOP can help NIO ES8, ES6, and EC6 achieve two advanced assisted driving functions: automatic lane selection and automatic entry and exit.
What can these two functions bring? It is easy to understand. After getting in the car and entering the destination, the navigation interface will clearly display the lines where NOP can be used, and these lines are covered by high-precision maps. When the vehicle enters, theoretically it can autonomously choose the best lane on the highway, overtake slow vehicles, and continue until it exits the highway without the need for human intervention. Prior to NIO, only Tesla had this function.
Actual experience has proven that NOP has already been put into practice. For example, automatic lane changing is very smooth when traffic volume is low, and when exiting the expressway, it can accurately leave, prompt for manual takeover if faced with toll booths. Although not yet perfect, you can clearly see its potential, just like the novice-level adaptive cruise control and lane keeping that most products had two to three years ago. When you look at them two to three years later, many have already become very experienced drivers.
Service system
As we mentioned above, EC6 has the advantage of being a sports SUV. Next, let's talk about EC6 as an excellent experience of NIO cars.
In terms of replenishing energy, NIO provides users with a very comprehensive charging method. Not only with free and safe charging piles, but NIO also builds its own super charging network with a power of up to 105kW. It only takes half an hour to charge from 20% to 80%. In addition, NIO also provides charging services, which can increase the range of about 100 kilometers in ten minutes for the car.
Of course, the most important thing is NIO's battery swapping technology. As of November 9th, NIO's battery swapping station has covered 58 cities and completed 131 stations. Users only need 3 to 5 minutes to complete the energy replenishment, greatly reducing users' charging anxiety. NIO also plans to launch a more efficient second-generation battery swapping station next year and plans to layout more than 300 stations nationwide.
The BaaS plan unique to NIO is inseparable from the battery swapping technology. This plan not only greatly reduces the product's threshold but also ensures the user's battery concerns. Firstly, let's talk about the price. Taking the ES6 sport version as an example, users who choose the BaaS plan to rent the 70kWh battery pack can enjoy a direct discount of 70,000 yuan, and the price drops directly to 288,000 yuan.
Regarding the battery, firstly, users do not need to worry about battery decay. NIO guarantees that every battery entering the battery swapping system has passed strict testing, and the battery that users swap will always be healthy. Secondly, the BaaS plan also solves the user's endurance mileage problem for intercity travel. When users need to travel far, they only need to swap a 100kWh battery at the battery swapping station.### Summary
We say that EC6 is the best pure electric coupe SUV that users can buy at present because of its advantages in space and driving, but these are not the key to competing against Model Y and Mach-E. Only NIO's unique service system and user experience, only when EC6 has NIO's name at the front, can it truly be the EC6 that users deserve to buy.
Furthermore, the BaaS solution also avoids the situation where users feel like they are being exploited. As we know, with the continuous increase in battery capacity, users who buy products with a range of 400 kilometers this year will feel that they are at a disadvantage compared to those who buy products with a range of 600 kilometers next year. However, the BaaS solution can allow users to feel the "early purchase, early enjoyment" service. Users only need to pay for the additional upgrade.
This article is a translation by ChatGPT of a Chinese report from 42HOW. If you have any questions about it, please email bd@42how.com.