Recently, Tesla CEO Elon Musk ended his three-day visit and inspection tour to Germany. In addition to visiting German officials and inspecting Tesla's German factory, Elon also specifically met with Herbert Diess, CEO of Volkswagen Group.
From the public videos, Diess accompanied Elon for a short test drive of Volkswagen's ID.3 built on the MEB platform at the airport. During the test drive, some interesting dialogues occurred:
Diess: "This is a daily car, not a race car."
Elon: "I want to see how its acceleration performs."
Diess: "The steering is very good."
Elon: "Yes, it's very good for a non-sporty electric car."
Elon: "What is the battery capacity?"
Diess: "55-83 kWh."
However, we learned from Volkswagen's official website that the ID.3 model has a total of three battery specifications, namely 48 kWh, 62 kWh and 82 kWh, with actual available capacities of 45 kWh, 58 kWh and 77 kWh, which have a slight difference compared to the data provided by Diess.
So Diess is not familiar with the parameters of his own car model.
In addition, Elon also asked Diess if the ID.3 had lane following and other functions, to which Diess replied, "We have very advanced lane keeping and emergency assistance systems."
Interestingly, the timing of Elon's meeting with Diess is worth pondering.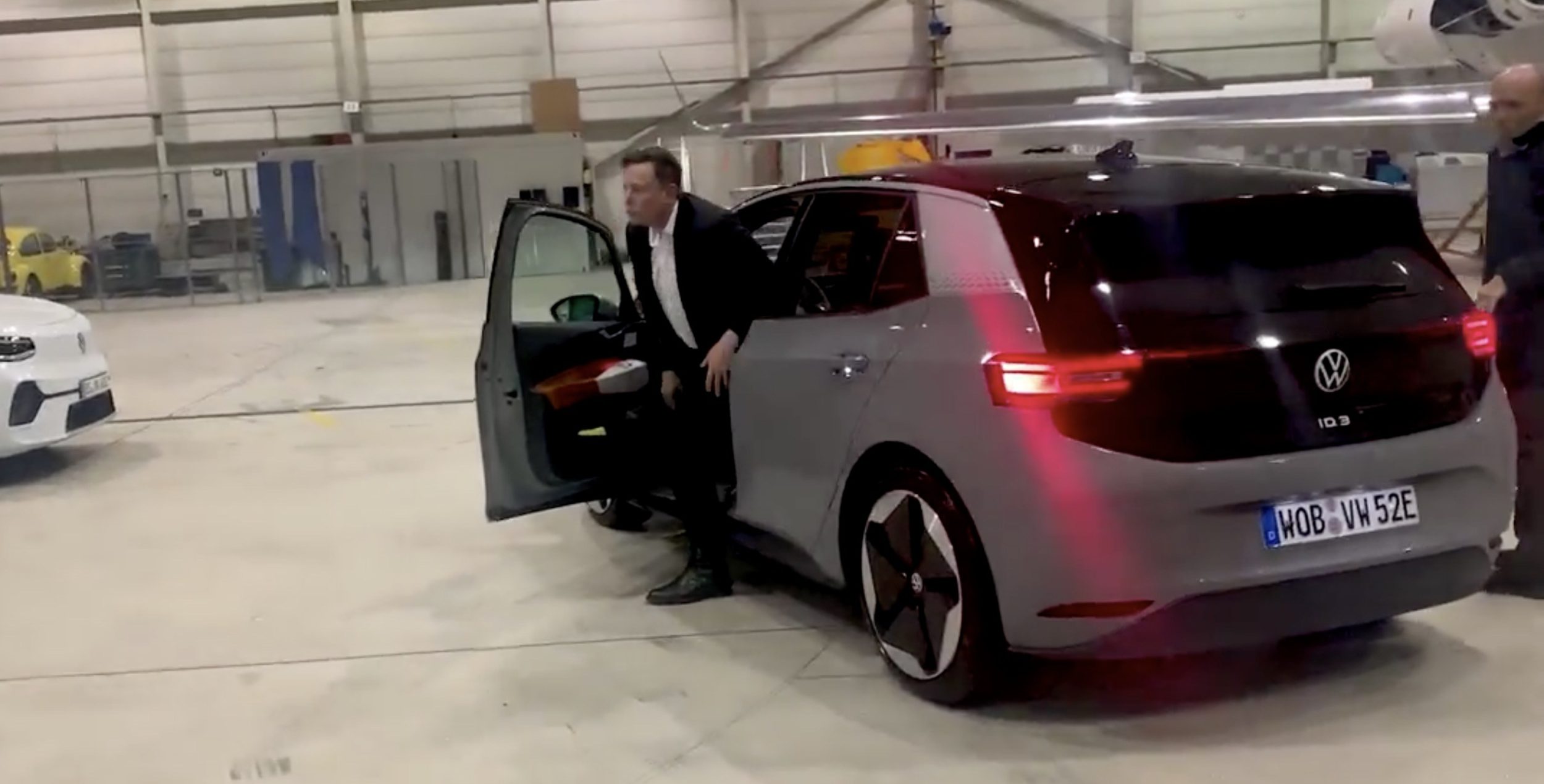 At that time, Tesla was accelerating the construction of its German factory, which is Tesla's first assembly plant in Europe, producing models such as Model 3 and Model Y, with an annual production capacity of up to 500,000 vehicles. Elon hopes to challenge German domestic car manufacturers with this factory.
Meanwhile, Volkswagen's ID.3 has just started delivery and the ID.4 will be launched later. Soon, Tesla and Volkswagen will engage in direct competition in the market.
What does it mean when the CEOs of both companies meet early?
Previously, Diess had praised Elon's achievements in public and internal activities many times. On September 4th, Diess praised his competitor once again in a LinkedIn article, stating that the Tesla factory brought "cutting-edge future automotive technology" to Germany, and Elon's presence "will activate German competition and greatly accelerate the transformation speed of the automotive industry."
This article is a translation by ChatGPT of a Chinese report from 42HOW. If you have any questions about it, please email bd@42how.com.