On November 17, at the Guangzhou Auto Show, the first pure electric luxury car from ZEEKR Intelligent Technology, the ZEEKR 007, was officially unveiled and opened for pre-sale, attracting industry attention. The pre-sale price of this model is from 229,900 RMB. By making a 1,000 RMB deposit, consumers can enjoy a 6,000 RMB discount on car purchase, bringing the pre-sale price down to 224,900 RMB. It was announced that this model will officially go on sale and be delivered to consumers in January 2024.
In terms of body size, the ZEEKR 007 is 4865/1900/1450 mm in length, width, and height, respectively, with a wheelbase of 2928 mm. The vehicle features a concealed front face and an integrated smooth rear design, and the interior is equipped with NAPPA top-grain leather seats, reflecting its luxury positioning.
In terms of power system, the ZEEKR 007 comes standard with a high-performance 800V electrical architecture, and the rear engine's maximum power can reach 310 kW. In terms of performance, the rear-wheel-drive model can accelerate from zero to 100 kilometers in 5.4 seconds, while the all-wheel-drive model can do it in 2.84 seconds, demonstrating strong performance. The base model of the ZEEKR 007 has a CLTC range of 688 km, and the long-range version goes up to 870 km.
In terms of car body structure and safety, the ZEEKR 007 adopts an integrated die-cast rear aluminum body, with a roof load-bearing capacity of up to 11.56 tons. The vehicle also has an 8-horizontal 9-vertical anti-collision structure designed to enhance vehicle safety. On the tech front, the vehicle is equipped with an advanced intelligent cockpit computing platform, AI big model technology, a 35.5-inch AR-HUD head-up display, a 15.05-inch 2.5K OLED center control screen, and a 21-speaker 7.1.4 Dolby panoramic sound system.
In the field of intelligent driving, the ZEEKR 007 comes standard with the NVIDIA DRIVE Orin SoC intelligent driving system-level chip, has a computing power of 508 TOPS, and is equipped with a lidar, 12 HD cameras, and 5 millimeter-wave radars. This indicates a high level of configuration in terms of intelligent driving assistance. Additionally, it was revealed that the high-speed NZP lead function will be online after the vehicle is delivered, further enhancing the driving experience.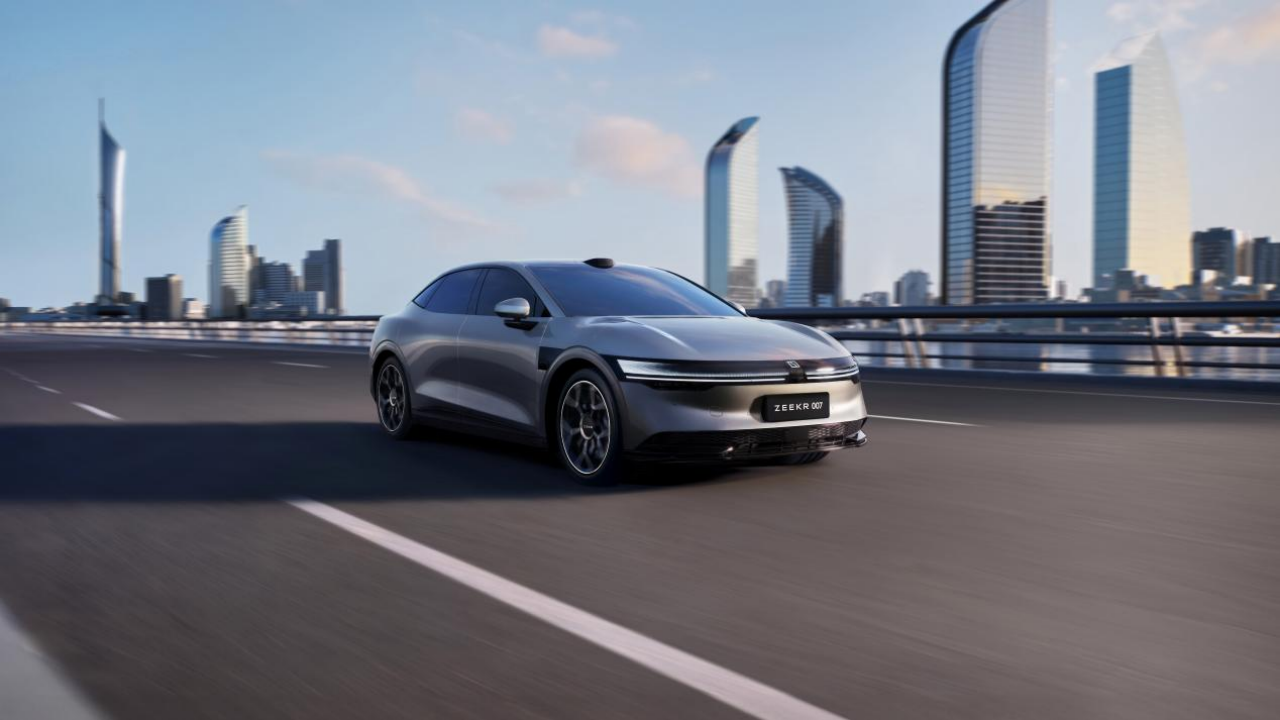 In addition to the ZEEKR 007, other vehicles under ZEEKR Intelligent Technology are also available.The brand was showcased at the Guangzhou Auto Show, demonstrating its comprehensive strength in the field of new energy vehicles. With the pre-sale launch of ZEEKR 007 and the upcoming market delivery, there is continuous attention from both inside and outside the industry towards its market performance.
This article is a translation by AI of a Chinese report from 42HOW. If you have any questions about it, please email bd@42how.com.