On November 15th, Hyper's premium mid-to-large-sized pure electric SUV, the Hyper HT, officially hit the market.
The Hyper HT, created with the EVRUS symbiotic aesthetic design concept blending influences from global designers, offers six different models, with price ranges set between 213,900 and 329,900 RMB.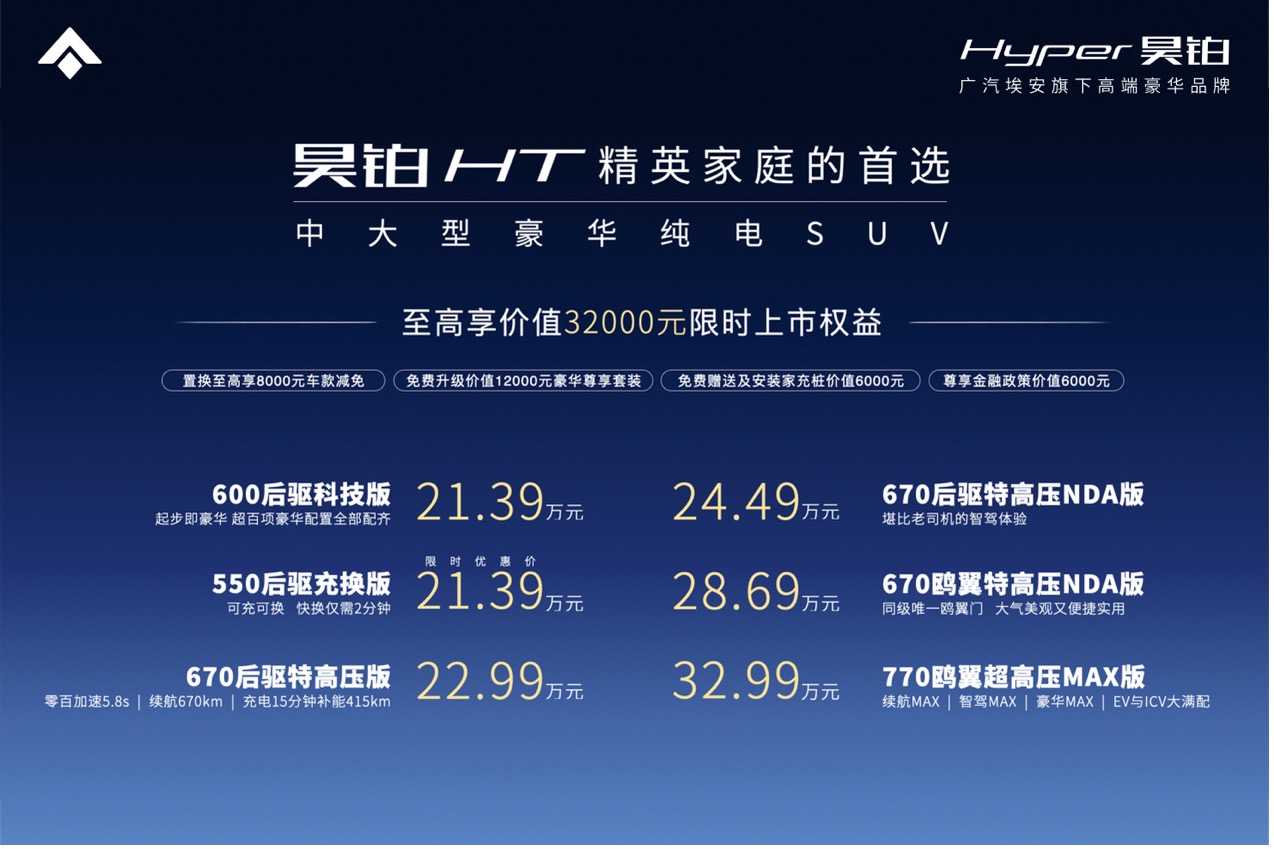 In terms of aesthetics, the Hyper HT has specific proportions and distinctive color schemes like 'Nightfall Rose' and 'Rock Sand Scroll,' exemplifying its market stance as a premium pure electric SUV. Inside, a 14.6-inch 2k resolution touchscreen and a high-performance 8155 chip are complemented by a high-quality Belgian Premium HIFI sound system, delivering a high-end driving experience.
The Hyper HT's tri-electric performance is based on the Hyper AEP 3.0 dedicated electric platform, utilizing SSR homologous chassis tuning technology. The SUV performs wonderfully, with a maximum motor power reaching 250 kW, a peak torque of 430 N·m, and an acceleration time of 0 to 100 km in 5.8 seconds.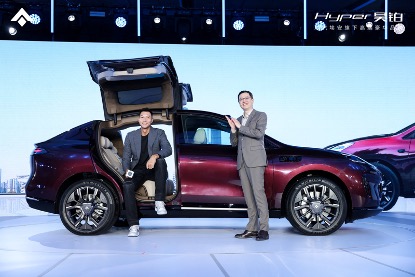 Additionally, the Hyper HT supports super high voltage 5C quick charging technology. According to official data, a 10-minute charge can extend the Hyper HT's driving range by 450 km, while the car's total range can reach up to 770 km, which is impressive for its class.
In terms of intelligent driving, the Hyper HT is equipped with the ADiGO PILOT 5.0 intelligent driving system, including three second-generation smart zooming LIDARs, MDC chips, and advanced algorithms, offering advanced intelligent parking features and an AI large model intelligent cockpit experience.
In terms of comfort, the Hyper HT boasts gull-wing door design, rear row emperor's seats, front ten-point massage seats, a panoramic skyroof spanning 2.6 square meters, and electric sunshades, together delivering a luxurious and comfortable ride.
For storage, the Hyper HT offers a 670-liter trunk and a frunk that can accommodate a 20-inch trolley suitcase.Since the presale began on October 19, orders for the Hyper HT have exceeded 20,000 units, demonstrating the market's high recognition of this model. The launch of the Hyper HT not only enriches the product line of the Hyper brand, but also signifies a new stage in the development of the Hyper brand.
This article is a translation by AI of a Chinese report from 42HOW. If you have any questions about it, please email bd@42how.com.