Leapmotor seems to have brought new momentum to the electric vehicle market again.
On September 19, the Leapmotor C01 extended-range version was launched, including 3 models:
The 316 Zhi-Xiang edition priced at RMB 169,800;
The 316 Shu-Xiang edition priced at RMB 158,800;
The 216 Shu-Xiang edition priced at RMB 145,800.
Interestingly, Zhu Jiangming, after announcing the prices of the Leapmotor C01 extended-range edition, did not immediately follow-up with a series of benefits for car buyers, as other competitors typically do.
In response, Leapmotor officials expressed that their emphasis is to "get back to the product itself". However, Zhu Jiangming did add that there are indeed some benefits to the Leapmotor C01 extended-range edition, although not many, given that the pricing of Leapmotor C01 extended-range is already at the lowest possible level.
Avoiding fuel use when possible
The Leapmotor C01 extended-range edition is designed to decrease the frequency of fuel usage.
In a group interview after the launch, Zhu Jiangming expressed that:
I hope our users will use electricity over fuel in more than 80% of the situations. Only in this way can we truly bring value to our users.
Considering this philosophy, the Leapmotor C01 extended-range edition has opted to increase the battery size and reduce the fuel tank size. Even the entry-level model priced at RMB 145,800, has a pure electric range of 216 km, which is already longer than some competing models' maximum electric range, not to mention the impressive 316 km pure electric range of the top-tier Leapmotor C01 extended-range edition.
This means that users can adequately meet their routine commuting needs for a week with one or two charges. Even for short-distance intercity trips, such as from Shanghai to Suzhou, or Beijing to Tianjin, there's minimal need for fuel.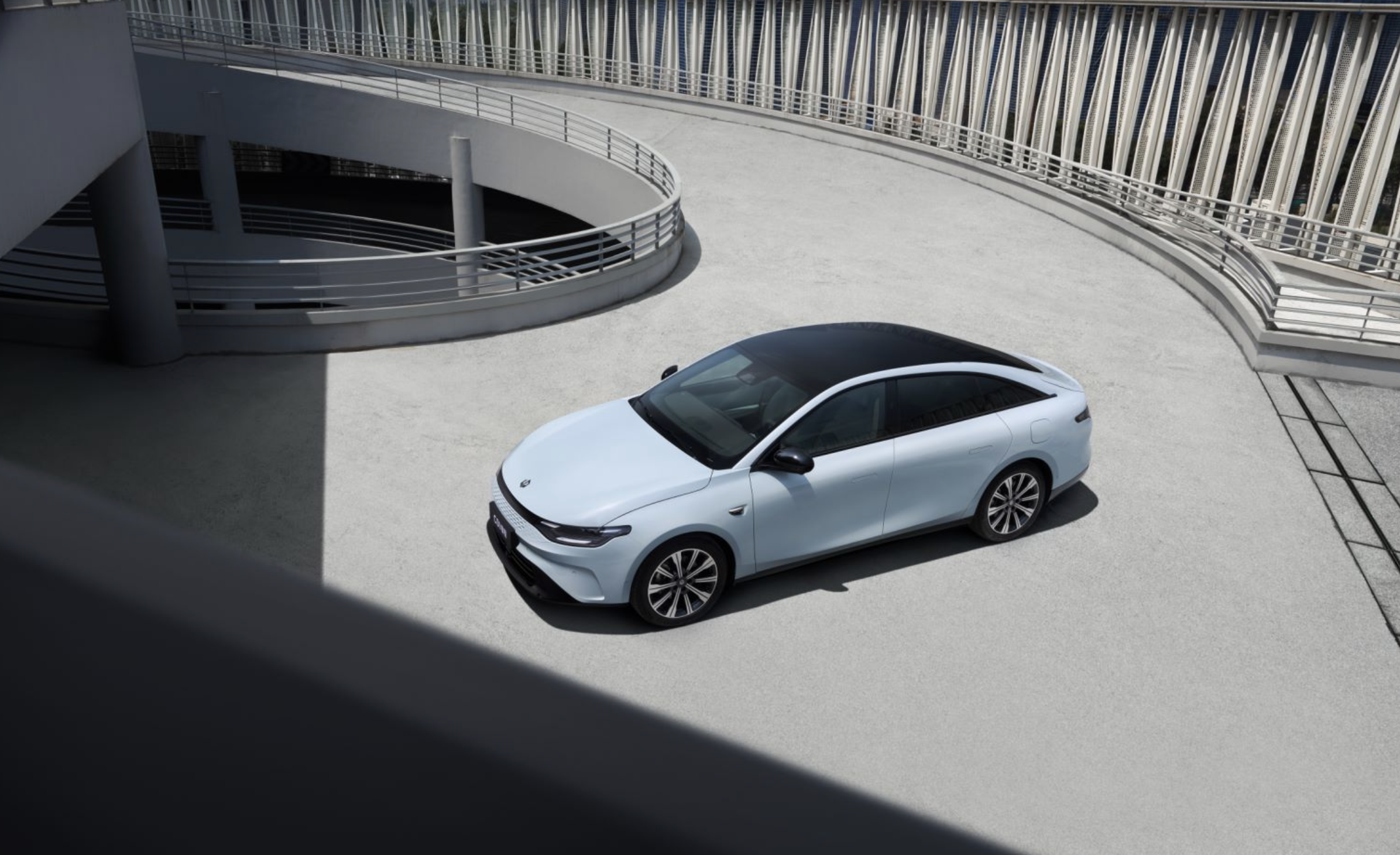 Only in instances of long-distance travel or return home during holidays, would users require fuel. In such scenarios, the Leapmotor C01 extended range, under full fuel and electric charge, can achieve over 1,000 km of combined endurance in the CLTC cycle, with a fuel consumption of 4.9 L/ 100 km.
In this case, Leapmotor C01 extended-range edition users not only eliminate range anxiety but also significantly save on vehicle costs. According to Leapmotor's calculations, if a user drives 20,000 kilometers a year, then compared to a fuel vehicle with a fuel consumption of 8 L / 100 km, the Leapmotor C01 extended-range edition can help save around RMB 12,000.
Given the industry-leading pure electric range of the Leapmotor C01 extended-range edition, Zhu Jiangming proposed a new perspective: For extended-range vehicles, a pure electric range of 200 km should be a fundamental standard. This is because it is only after reaching this standard that extended-range vehicles become meaningful.
Under this standard, most of the extended-range or hybrid vehicles on the market lose their significance, including the Leapmotor C11 extended-range edition.
However, LEAPMOTOR didn't shoot itself in the foot; upon the release of the LEAPMOTOR C01 range-extender version, it also unveiled the LEAPMOTOR C11 super range-extender version, with 3 versions available:
300 Enjoy version for 175,800 yuan;
300 Comfort version for 161,800 yuan;
200 Comfort version for 149,800 yuan.
On the topic of pure electric range, the LEAPMOTOR C11 super range-extender version hits just right on the standard of 200 km.
Another noteworthy aspect is that LEAPMOTOR not only increased the battery size and range of these two model, but also retained the configuration of the original pure electric version. For instance, it comes standard with front double wishbone and rear five-link suspension, Qualcomm Snapdragon 8155 cockpit, and the high-end version consists of 28 sensory hardware.
It is evident that with the release of the C01 and C11 range-extender versions, LEAPMOTOR pushes the "more for the same price" agenda, it is just short of hanging a banner with the words "cost performance". Furthermore, LEAPMOTOR raises the baseline for electric range, presenting a dilemma for its competitors over whether they should follow suit.
The Benefits of Range Extension are Limited, Acceleration is Imperative
LEAPMOTOR's entry to the range-extender market may not be considered early, but it has indeed reaped some hefty market benefits.
In March this year, the delivery of the LEAPMOTOR C11 range-extender version officially began. Since then, LEAPMOTOR quickly shook off its long-term lethargic sales and experienced a rapid rise in sales and scale. According to LEAPMOTOR's official data, from May onwards, LEAPMOTOR's sales stabilized at over 10,000 units, while in February, LEAPMOTOR's monthly sales were only sitting at 3,198 units.
However, it is quite awkward that although LEAPMOTOR's monthly sales experienced a quick rise, the model sales structure headed towards polarization. The C11 series became LEAPMOTOR's absolute main force of sales, while the C01 and T03 continued to slump.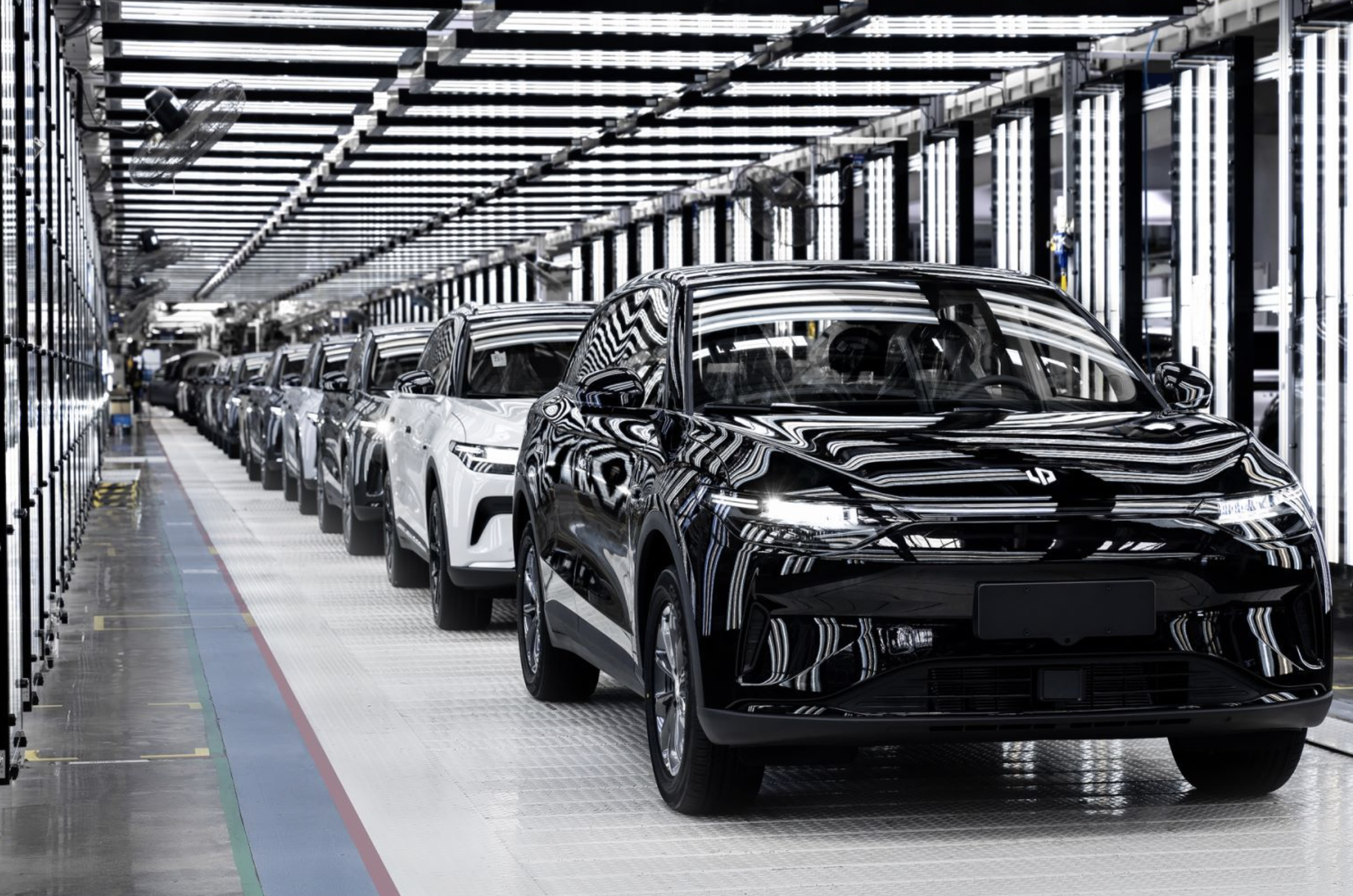 However, this situation was likely within LEAPMOTOR's expectations, after all, even when the C11 range-extender version was released, LEAPMOTOR announced its plans for a dual power strategy, meaning, one series would include both electric and range extender versions. The release of the C01 range-extender version is simply part of LEAPMOTOR's planning.
In fact, the release of the C11 and C01 range-extender versions, pushing cost-performance to industry-leading levels, is essentially the only choice for LEAPMOTOR.
From LEAPMOTOR's mid-year financial report, we can see that LEAPMOTOR suffered a net loss of 2.276 billion yuan in the first half of the year, with a gross profit margin of -5.9%. As a newly listed car company of a not so large scale, reliant on capital injection from Dahua Share, such performance almost signifies that it is hanging by a thread.In such a scenario, LEAPMOTOR, naturally, needs to maximize its efforts in accelerating sales volume and scale. For one, this is to ensure LEAPMOTOR's corporate longevity. On the other hand, it is to convey confidence to users, capital market, and Dahua Shares, giving LEAPMOTOR enough energy to persist until profitability is achieved.
Indeed, as Zhu Jiangming stated, LEAPMOTOR is confident of turning a profit by 2025.
In addition, introducing extended-range models with high cost-performance ratio facilitates LEAPMOTOR to carve out an early advantage in the 150k-200k New Energy Vehicle (NEV) market.
After all, in the 150k-200k market in which LEAPMOTOR operates, it's dominated by traditional brands like BYD, Geely, CCAG, and Great Wall, all famous for their cost-performance reputation. However, aside from BYD, rarely any other brands have demonstrated impactful presence in the NEV market as comparable to their performance during the gasoline vehicle era.
Thus, for LEAPMOTOR, it's crucial to swiftly take over the 150k-200k segment and establish a cost-effective reputation in the NEV era, just as Wang Chuanfu said, it's now not so much about the big fish eating the small ones, but potentially the fast fish eating the slow ones.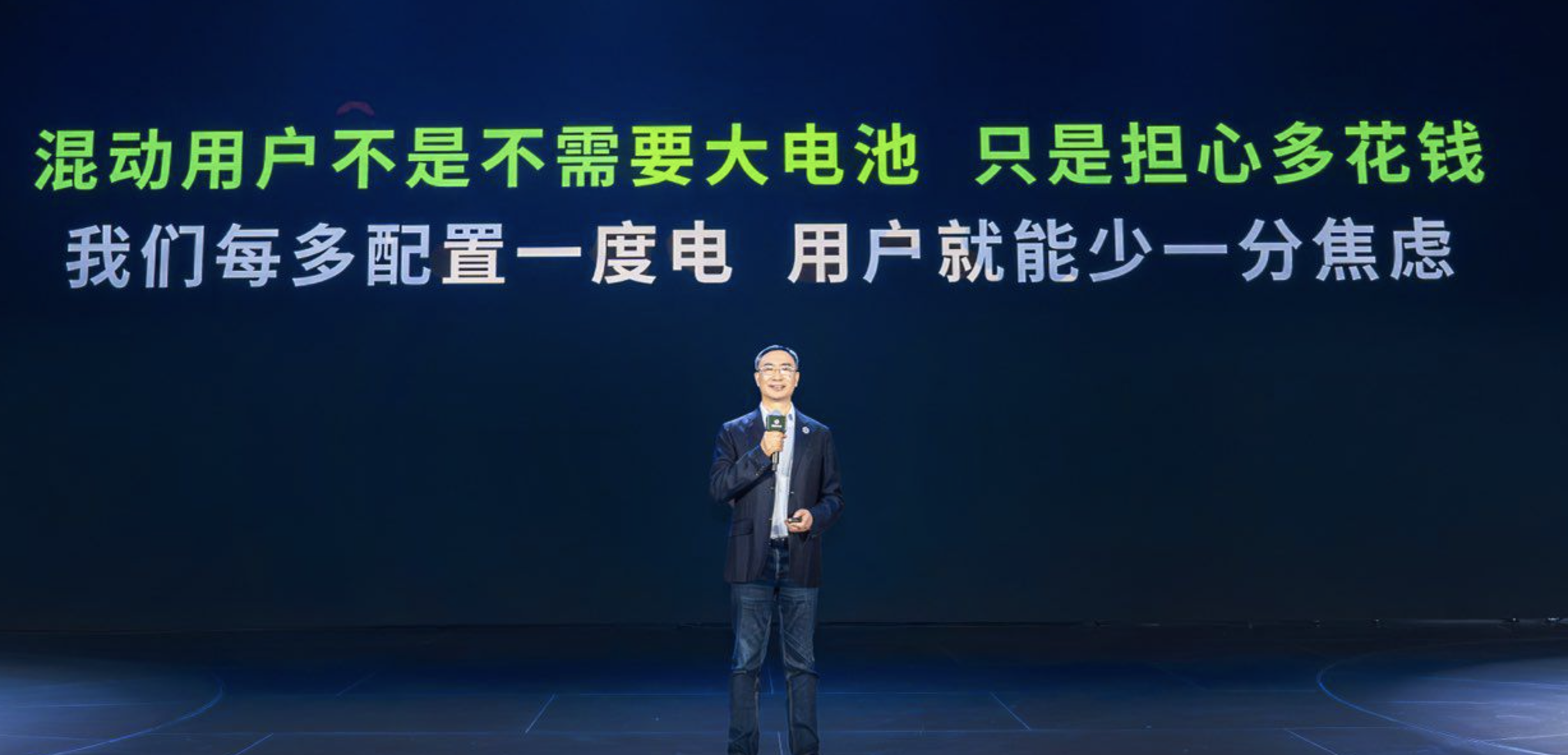 However, despite having introduced two extended-range models, Zhu Jiangming is not particularly optimistic about the long-term future of extended-range vehicles.
He believes that with the development of 800V technology, the extended-range market will shrink in 3-5 years. But in the nearly 2-3 years, the extended-range market will continue to grow, which is an opportunity that can't be missed.
Hence, it's clear that LEAPMOTOR's venture into the extended-range industry is a quick response to market changes, leaning more towards pursuing relatively short-term benefits in the next 2-3 years.
As for the 3-5 years later, if the extended-range market indeed shrinks as Zhu Jiangming predicted, how to build a core advantage for LEAPMOTOR in the 150k-200k pure electric market will pose a significant challenge.
Fortunately, to address this challenge, LEAPMOTOR has a preparatory period of 3-5 years. However, on the downside, LEAPMOTOR currently needs to deal with the fierce price wars first, in order to survive the NEV market knockout.
Therefore, whether in terms of long-term value or short-term benefits, they are both aspects that LEAPMOTOR must firmly grasp.
This article is a translation by ChatGPT of a Chinese report from 42HOW. If you have any questions about it, please email bd@42how.com.