As announced on the 375th batch of "Notice on Road Motor Vehicle Manufacturing Enterprises and Products" by the Ministry of Industry and Information Technology on September 13th, the Pursuit of Light PHEV Ultra-long Range Edition has been officially approved.
The Pursuit of Light PHEV Ultra-long Range Edition is equipped with a 43 kWh ternary lithium battery, which can reach a range of up to 262 km in the CLTC pure electric mode, and an impressive 1227 km when in full fuel and electric mode. This makes it the four-wheel drive with the longest pure electric range in PHEV category.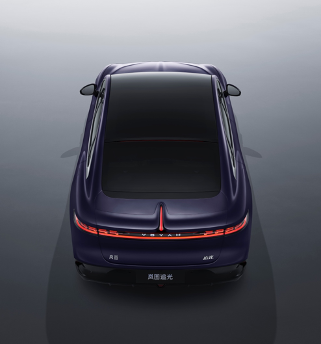 Historically, FAW Audi A6L, Benz E class, and BMW 5 Series have dominated the C-class luxury executive car market. However, under the impact of the new energy trend, these brands have also introduced PHEV models, but due to the "oil-to-electric" model, C-class luxury market still lacks a disruptive PHEV model. Unlike the aforementioned competitors, the VOYAH Pursuit of Light PHEV, built on a pure electric platform, may break this scenario and become the only electric executive flagship in this segment.
Relying on world-class ESSA vehicle architecture, the Pursuit of Light PHEV has advantages in power. Equipped with Lanhai Power – intelligent multi-mode hybrid technology, it supports pure electric/bargaining/high-speed mixed-connected directly driven and other power modes, with a maximum power of 390 kW, peak torque of 790 N·m and abundant power. Meanwhile, this model can achieve a combined fuel consumption of 0.5 L / 100 km and has the highest power-efficiency ratio among four-wheel drive vehicles of the same class.
In addition, this vehicle's dimensions reach 5,088 * 1,970 * 1,515mm, with a wheelbase of 3,000mm, providing a spacious and comfortable executive-class interior space.
As the first flagship new energy executive car, the Pursuit of Light PHEV Ultra-long Range Edition presents a new choice for consumers.
This article is a translation by ChatGPT of a Chinese report from 42HOW. If you have any questions about it, please email bd@42how.com.