At the Chengdu Auto Show, ROEWE, introduced its brand new mid-to-high-end pure electric / hybrid vehicles, the D7 EV and D7 DMH. Both vehicles come equipped with ROEWE's innovatively developed 'Cloud Cabin' and Zebra Intelligent Onboard System, offering a novel driving experience to users. With the D7 EV and D7 DMH, ROEWE officially embarks on a new journey in the renewable energy vehicle market.
At the auto show, the ROEWE D7, with its elegant, stable, pure, and sophisticated visual appeal, caught the eyes of many. The comfortable driving experience offered by the 'Cloud Cabin', along with the highly efficient intelligent communication of the Zebra Intelligent Onboard System, provides consumers with a more valuable driving pleasure.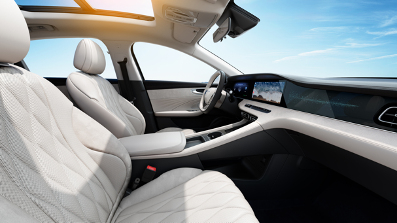 From the product perspective, the D7 EV offers a range of up to 610km, with a 0-100km/h acceleration time of just 6.5 seconds. Additionally, it comes equipped with a high-energy-density 'Cube Battery'. The D7 DMH offers a combined range of 1,400km, with a combined fuel consumption as low as 4.3 liters per 100 kilometers.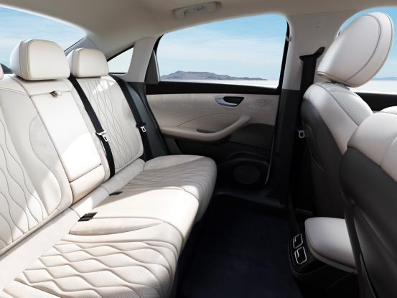 Furthermore, ROEWE also showcased its all-star lineup at the auto show, including its brand new ROEWE eRX5, iMAX8 EV, and new i5, among other main models, fulfilling the diversified and personalized demands of consumers.
Over the next three years, ROEWE plans to release 8 new models, starting with the D7, covering pure electric, hybrid, and gasoline vehicles, to bring mainstream consumers an even more comfortable and enjoyable travel experience.
This article is a translation by ChatGPT of a Chinese report from 42HOW. If you have any questions about it, please email bd@42how.com.