The introduction of the BAOJUN Cloud marks BAOJUN's determination to create an 'epic' product.
On August 10th, BAOJUN Cloud was officially launched.
The BAOJUN Cloud consists of five models, namely:
BAOJUN Cloud 360 Plus, priced at RMB 95,800;
BAOJUN Cloud 360 Pro, priced at RMB 103,800;
BAOJUN Cloud 460 Pro, priced at RMB 115,800;
BAOJUN Cloud 460 Max, priced at RMB 123,800.
Additionally, customers who participate in a pre-sale event from August 11th to September 30th, with a down payment of RMB 1,000, will receive benefits such as a free charging station and financial discounts.
Further, BAOJUN Cloud also has a version equipped with DJI intelligent systems, the 460 Lingsi Edition, which will be launched separately at a later date, pre-orders have already begun.
Regarding the BAOJUN Cloud, Zhou Jing, Deputy General Manager of SGMW brand, stated:
If you want to buy an epic, comfortable, pure electric car for a family of five, with a price tag under RMB 150,000, Cloud is the best choice by far! It's epic, epic, and once again, epic!
Big, and More
When it comes to a car priced around RMB 100,000, whether it's fueled by gas or powered by electricity, a good cost-performance ratio is key to sales.
To make the BAOJUN Cloud the 'best choice', BAOJUN has maximized its cost-performance ratio.
Small Car, Big Impact
Compared to its competitors, one key feature of the BAOJUN Cloud is its surprisingly large size.
With dimensions of 4,295mm in length, 1,850mm in width, and 1,652mm in height, and a wheelbase of 2,700mm, the BAOJUN Cloud already has a significant advantage in overall size compared to competing models.
Despite its exterior dimensions, the BAOJUN Cloud is a standard class A vehicle, but once you step inside, you'll find it doesn't feel like a Class A vehicle at all.
Based on our test (with a 1.8m-tall person), there's approximately a fistful of space around the knees and a fist plus three fingers of space above the head in the front row; in the back row (with the front seat moved almost to position B), there's about three fists of knee space.
Especially notable is the boot space. With the back seat in an upright position, the boot can hold up to ten 20-inch suitcases. If the boot lid is removed, the space expands to 600L – comparable to the boot size of a mid-to-large sized SUV.It's worth noting that the BAOJUN YunDuo's rear seats boast a shoulder space of 1,425 mm and a hip space of 1,393 mm, offering extreme comfort. Moreover, the rear seats of the BAOJUN YunDuo can be adjusted in a front-to-back angle of up to 135°.
Consequently, users can even use the rear seats as a "recliner." Of course, the rear seats can also be folded forward, connecting with the trunk to form a 1.8m bed, catering to more rest or load needs of the users.
Having ample space, the BAOJUN YunDuo also cannot be "underestimated" in other aspects.
Firstly, in terms of intelligence, apart from the lowest equipped 360 Plus model, BAOJUN YunDuo is equipped with an 8.8-inch instrument panel and a 15.6-inch center control screen. Additionally, the whole series comes fitted with the Ling OS 2.0 ecological cockpit system as standard.
Secondly, for the range, BAOJUN YunDuo offers two different mileage of 360 km and 460 km, with fast/slow charging available in the standard configuration. The fast charge time can be shortened within 30 minutes (battery capacity from 30% to 80%), and it supports 220V external electricity, meeting the users' camping needs.
Clearly, BAOJUN YunDuo not only continues the economical feature of previous BAOJUN products but also adds practicality competitive in its class through loading, mileage, and intelligence.
In fact, after achieving practicality, BAOJUN YunDuo didn't stop there but took on the pursuit of refinement.
Enhanced Refinement
When it comes to enhancing refinement, BAOJUN YunDuo spares no effort, especially in the details.
According to official information, the front grille of BAOJUN YunDuo includes 120 diamond patterns; the air conditioner vent lever adopts diamond cutting process, containing hundreds of surfaces; the "Cloud Sofa" seat is hand-sewn, including 36 "Cloud Fabric" pieces.
Although these aspects are not usually noticed by users in daily use, the meticulous attention BAOJUN YunDuo pays to these details creates a pleasing visual and tactile experience.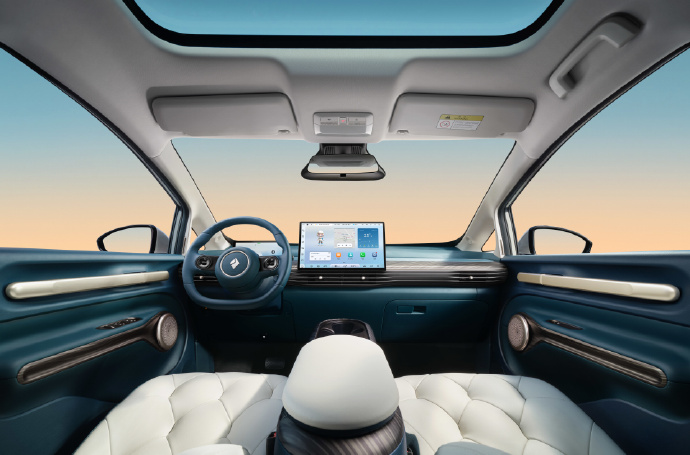 Additionally, the cockpit of BAOJUN YunDuo is covered with a large area of soft wraps. The steering wheel, center console, and door trim, which are frequently touched, are all soft to touch, lending a touch of affordable luxury to BAOJUN YunDuo.
In sum, BAOJUN YunDuo is exquisite in every aspect.
BAOJUN YunDuo adopts the "Sky Aesthetics" design language, with a rounded body and basically no surplus lines. Though devoid of the unique vibe of BAOJUN Yue, nor the cuteness of KiWi EV, BAOJUN YunDuo focuses on simplicity and purity, which make it universally appealing.
Simultaneously, BAOJUN YunDuo adopts a double-layer progressive design on the front face. Even though the design style takes a minimalist route, BAOJUN YunDuo does not lose its recognizability.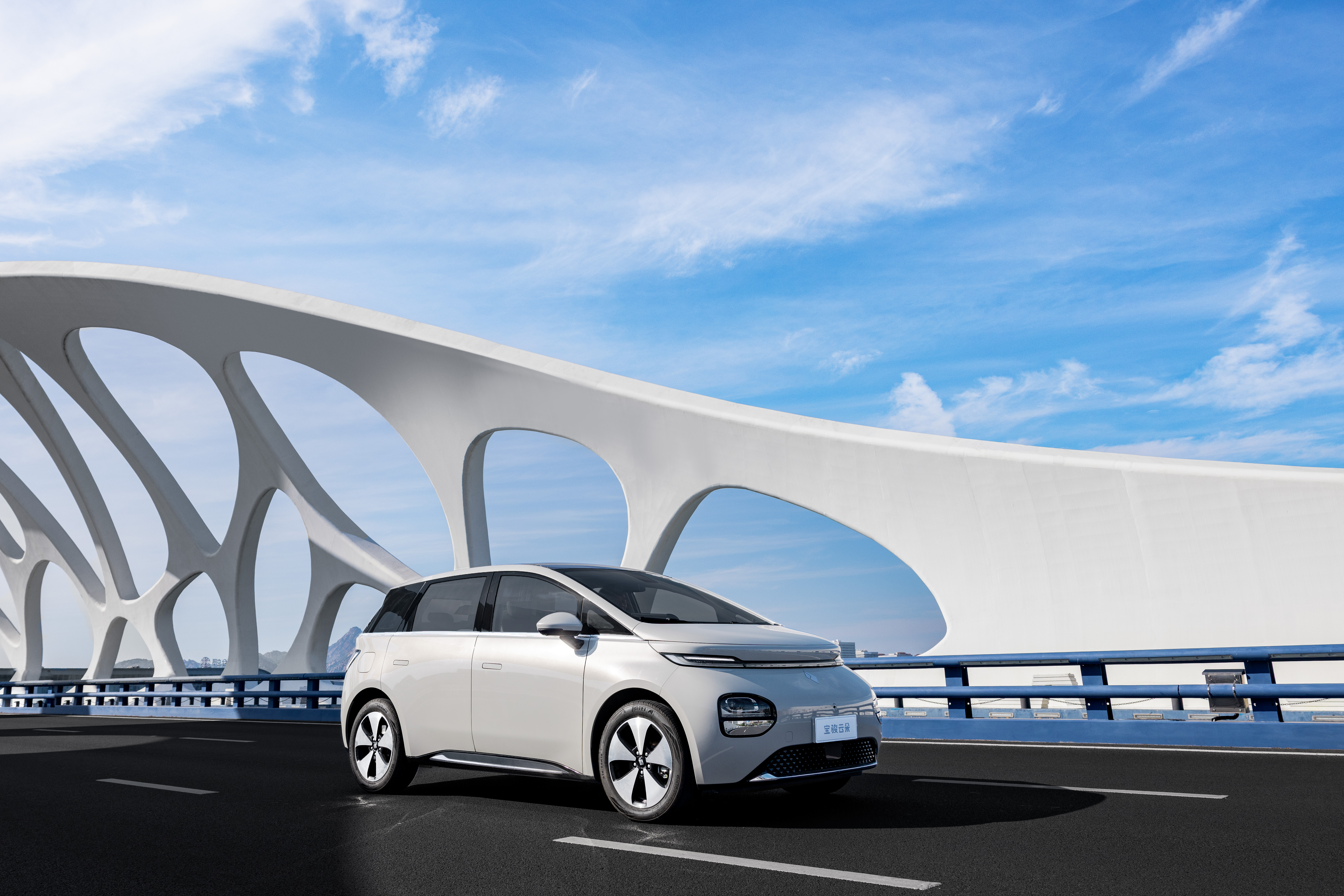 On the whole, the BAOJUN Cumulus strives to meet the needs of 100,000-grade family users in various scenarios. It offers an attractive price point, even when compared to the same and higher-grade models.
If describing the BAOJUN Cumulus as "epic", as Zhou Jian puts it, may seem exaggerated, then using "phenomenal" would not be an overstatement.
BAOJUN Needs a 'God Car'
Judging from the product power of the BAOJUN Cumulus, BAOJUN is determined to create a 'God Car'. Indeed, for BAOJUN at the moment, it certainly needs such a car.
In May this year, BAOJUN once again introduced a new brand LOGO. BAOJUN officially states that it is committed to becoming a 'newer than new' force brand, more innovative than the 'new force' contenders. It goes without saying that BAOJUN is ready to run at full speed in the new energy track.
According to BAOJUN's product plan, the BAOJUN KiWi EV and Yueye are aimed at the under-100,000 market, with the BAOJUN Cumulus tackling the 100,000 to 150,000 market. Next year, BAOJUN will launch its flagship sedan EQ200, targeting the 150,000 to 200,000 market.
Given the current circumstances, the monthly sales volume of KiWi EV is only a few hundred units, which is hardly ideal; BAOJUN Yueye has taken the personalized route, initially targeting a sales volume of about 2,000 units. However, in July, BAOJUN Yueye achieved a sales volume of 5,290 units. Yet for a car priced under 100,000, such a sales scale is still relatively small.
Therefore, at this critical juncture of brand transformation, BAOJUN indeed needs an 'epic' 'God Car' to boost both sales and exposure. Even for a 100,000-grade new energy model, BAOJUN needs to deliver a product with 200,000-grade potential.
From this perspective, the BAOJUN Cumulus plays a crucial role in securing BAOJUN's transformation.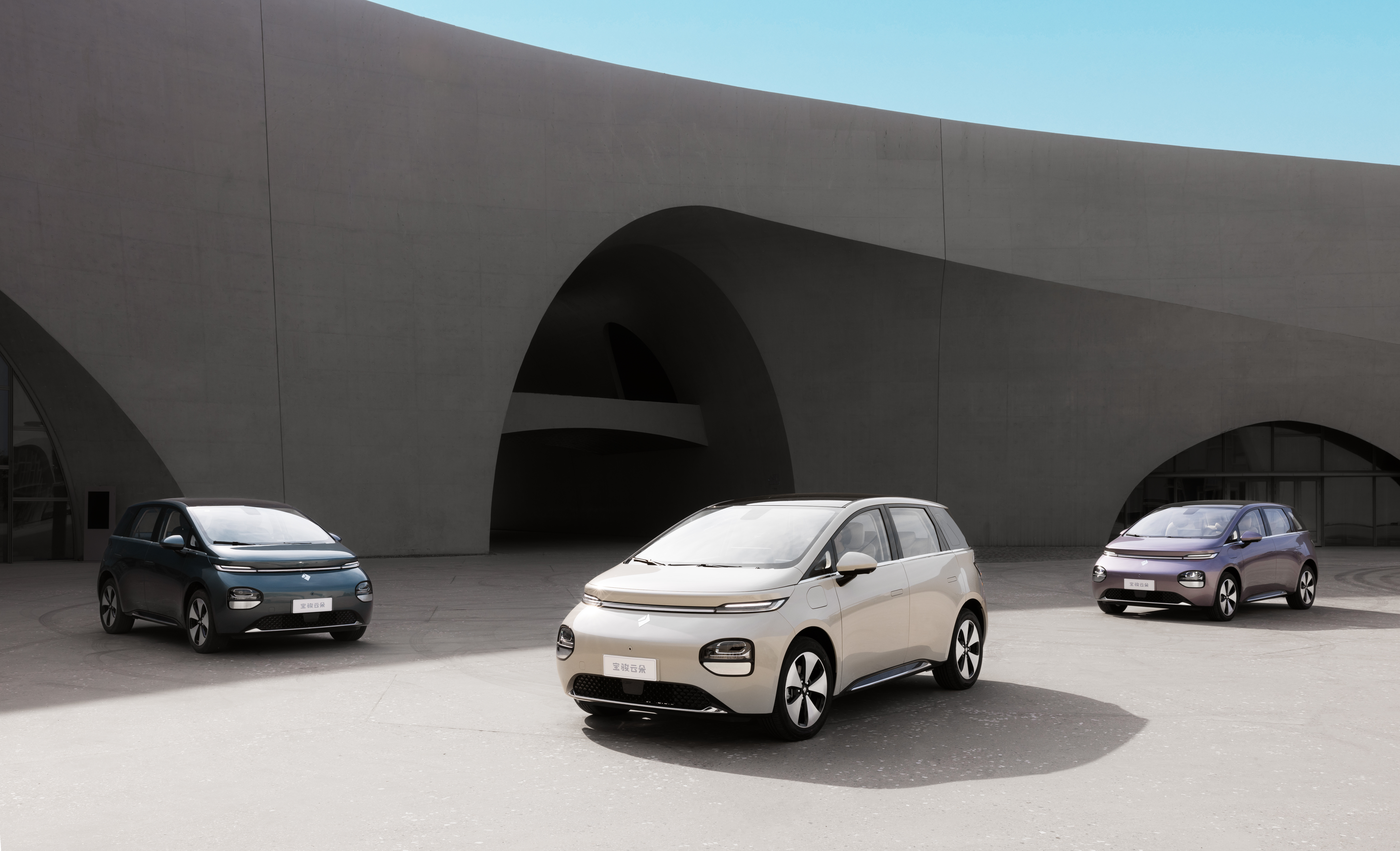 It's worth mentioning that not only does BAOJUN need a 'God Car', the entire SAIC-GM-SGMW system also needs a next 'God Car' to take over from the SGMW Wuling Hongguang MINIEV in the new energy auto market.
After entering 2023, the sales volume of the SGMW Wuling Hongguang MINIEV has been continuously declining, with monthly sales falling from around 40,000 units last year to over 10,000. Contrary to this, the BYD Seagull and Dolphin sales figures began to rise steadily, grabbing market share in the mini-car market.
Moreover, from a broader perspective, the Chinese new energy automobile market is currently transitioning from a dumbbell-type to an olive-type, meaning the mini-car market's share is also gradually diminishing. Given these market trends, SAIC-GM-SGMW needs to create a higher-priced 'God Car' to secure its basic board in the new energy vehicle market.
Consequently, the launch of the BAOJUN Cumulus carries a heavy mission. Zhou Jian declares:
Developing competitive products is imperative; once a product comes up short, it's almost impossible to make a comeback.
Closing Thoughts
Although the BAOJUN Cloud is declared as an 'epic' product, Zhou Min still has serious concerns. He states:
Frankly, I'm a little bit concerned about the flow at tonight's 19:00 Cloud launch event. Everyone's online attention span is limited, and it's difficult to generate another major peak of excitement post a large influx, due to fatigue.
Indeed, in this era where traffic is king, new hot topics constantly take the place of old ones. However, automobiles, being products with particularly long-use cycles, a sufficiently high sales volume could essentially bring about sustained traffic.
According to official data, since the blind order of the BAOJUN Cloud started on July 28, orders have exceeded 10,000 units in just 10 days. Over 70% of these orders are large orders of 1,000 yuan, and over 80% are family users from first- and second-tier cities.
From this data, it seems apparent that the BAOJUN Cloud has the potential to convert sales into traffic, thereby creating a positive feedback mechanism between sales and traffic, propelling continuous increases in both.
Yet, in the fiercely competitive Chinese new energy vehicle market, where everyone struggles to secure sales and traffic, maintaining both is extremely challenging.
This ongoing battle doesn't merely test if the vehicle's product capabilities are robust enough, it is also an examination of the car company's overall ability, capacity, channels, and other aspects.
Within the 100,000 new energy vehicle market, the BAOJUN Cloud is ranking high in sales. However, there are still many more, severe challenges awaiting the BAOJUN Cloud.
This article is a translation by ChatGPT of a Chinese report from 42HOW. If you have any questions about it, please email bd@42how.com.