On July 22nd, ROEWE hosted a design appreciation conference for its first pure electric car, the D7 EV. At the conference, Shao Jingfeng, director of the SAIC design department, stated that the ROEWE D7 EV aims to "return to real needs", "abandon impetuous and impractical designs", and be designed "for the strivers", catering to China's largest and most mainstream user group who value family, life and upward mobility.
The design philosophy of the ROEWE D7 EV undertakes four aspects: elegance, robustness, purity, and sophistication.
Elegance is emphasized in the vehicle's proportions. The D7 EV measures 4,890 mm long, 1,872 mm wide, and 1,510 mm high, with a wheelbase of 2,810 mm, solidifying its position as a reliable midsize car. In addition, it features a broad shoulder design, on one hand making it look more elegant, and on the other fulfilling aerodynamic requirements of electric cars.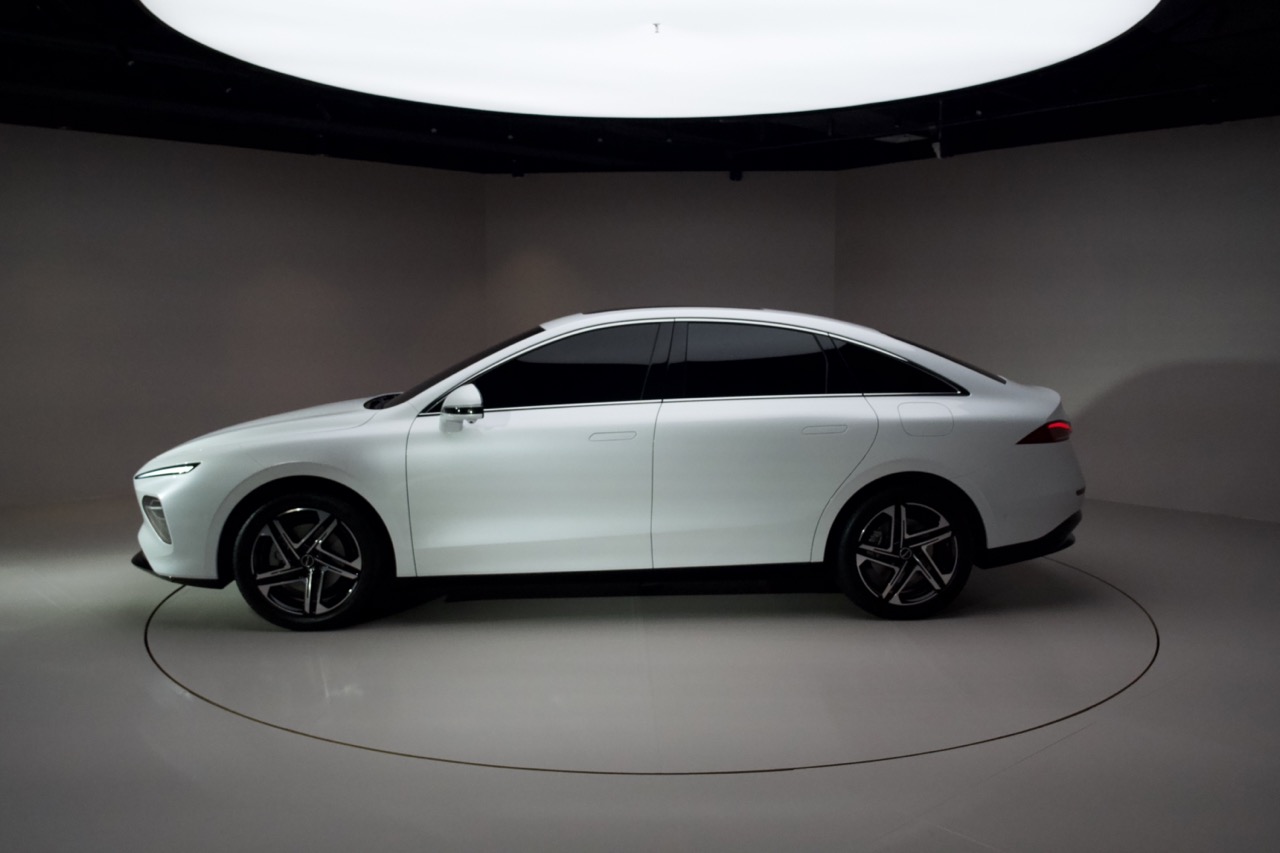 Robustness is mainly expressed in an absence of excessively aggressive or "form over content" design elements. For instance, its detached headlight aligns with the mainstream design aesthetic for the front face of electric cars, meeting the customer's aesthetic preference. Furthermore, the D7 EV opts for a panoramic sunroof rather than a skylight to prevent overheating by the sun, reducing customer worries during rides.
Purity is reflected in the D7 EV's minimalist and clean lines. The lines of the car body are simple and pure, with a sleek hood cut, smooth rooflines, and sporty-looking ducktail at the rear. The round contours and bevels create a seamless appearance.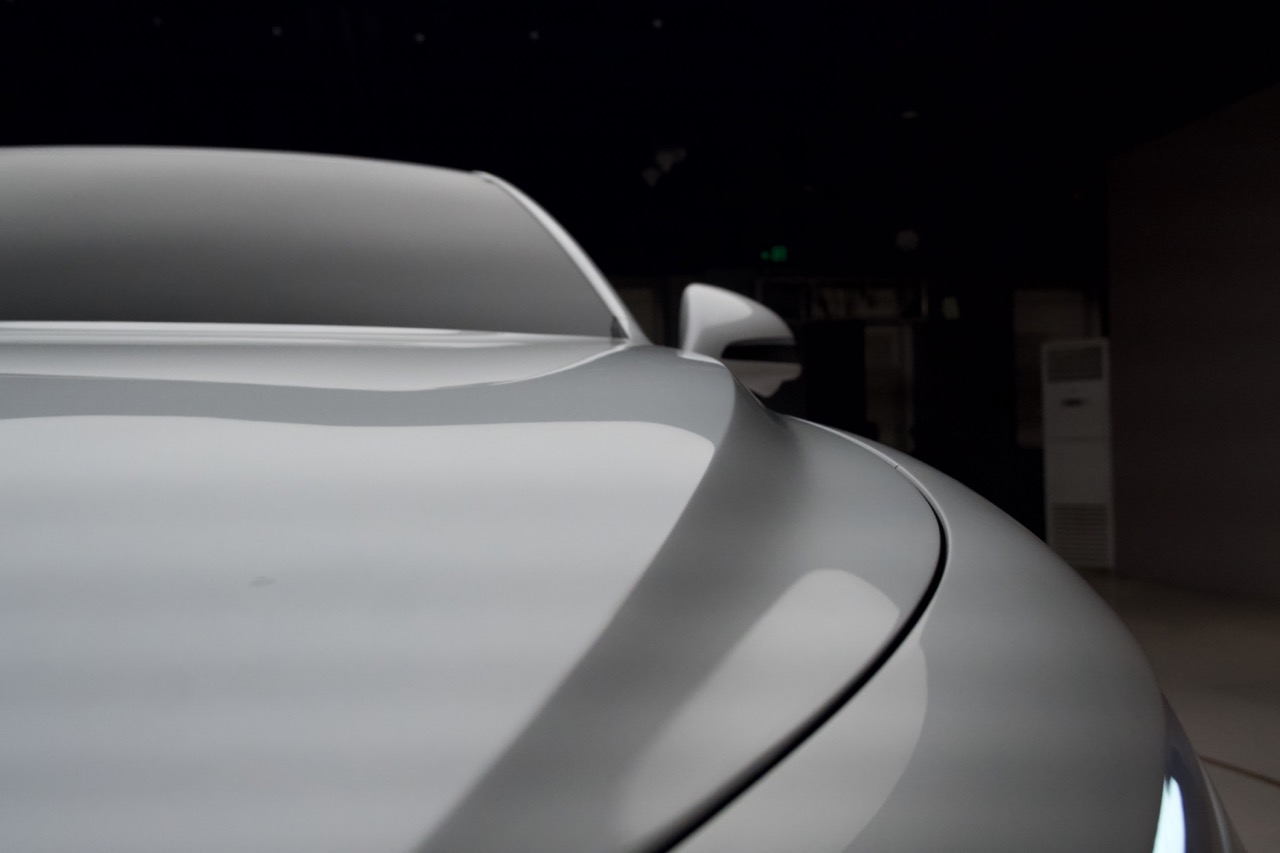 Sophistication is underscored in the D7 EV's attention to detail. The main lamp cover area, rear trunk lid, and rear windshield have a minimum surface deviation of 2 mm, and the gap between the A-pillars and the windshield has been minimized. These designs contribute to reducing aerodynamic drag, ultimately ensuring a more solid vehicle range.
Shao Jingfeng states that at this stage, the price of pure electric vehicles is somewhat higher, thus, we aim to create design values that justify this cost.
Not just in design, ROEWE D7 EV is also totally sincere in its configurations, equipped with SAIC's new Magic Cube battery, VGA six-in-one electric drive, and other new three-electric technologies, offering CLTC working conditions of both 510 km and 610 km endurance versions, with a maximum power of 155 kW and 0-100 acceleration in 6.3 seconds.
In the pure electric B-class sedan market, considering the brand positioning of ROEWE and the past pricing range of ROEWE products, the launch of ROEWE D7 EV could potentially create a strong competitive landscape with the BYD Seal and CCAG DEEPAL SL03. Each of these three vehicles has its own strengths and weaknesses, and it will be interesting to see how ROEWE D7 EV performs upon entering this competition.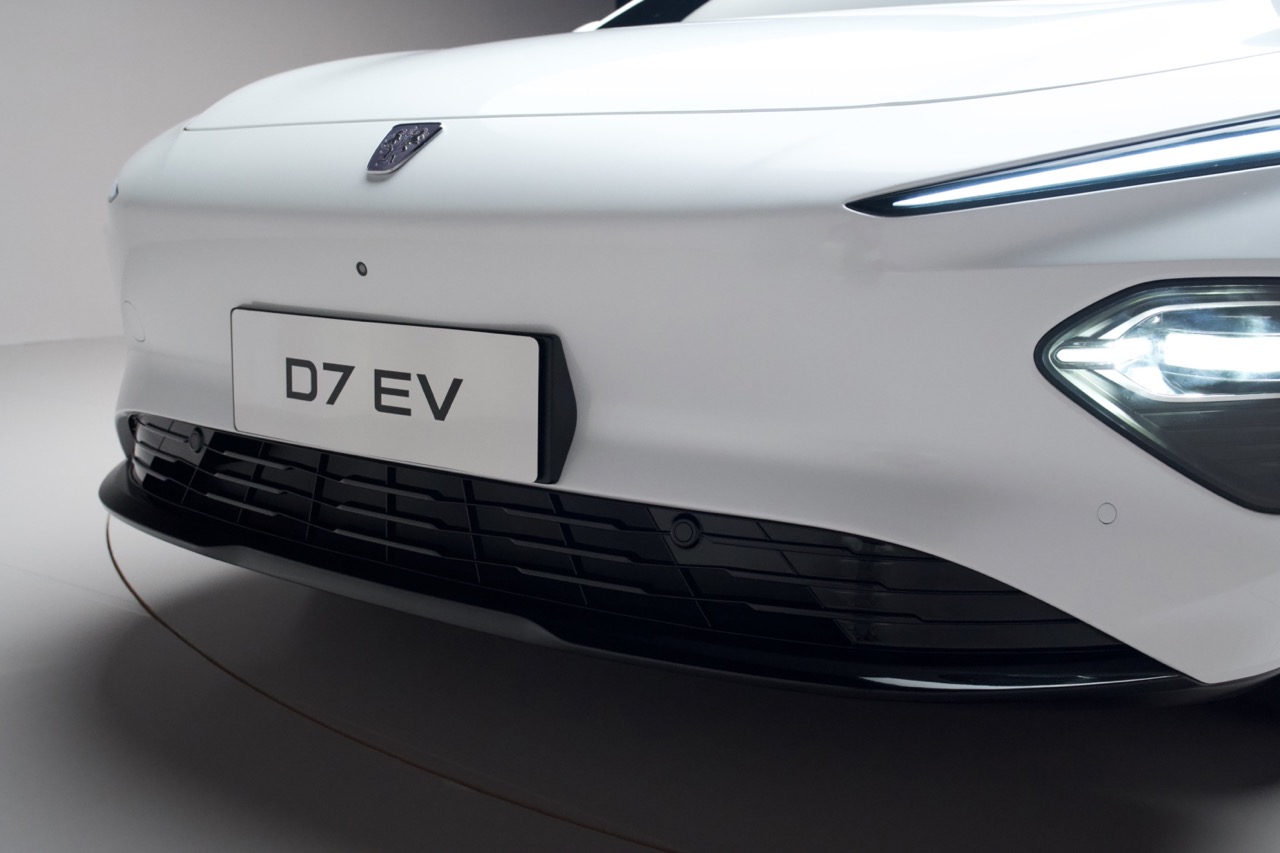 In addition to pure electric models, the D7 has also launched a hybrid version – the D7 DMH. Moreover, over the next three years, ROEWE will continue to launch 8 heavy new energy models, including the D7 EV and D7 DMH, covering various categories such as sedans, SUVs, MPVs, spanning from compact, medium-sized, to medium-large mainstream segments.
Beginning with the D7 EV and D7 DMH, the curtain is raised on ROEWE's dual-line layout of transforming into new energy. In the future, whether ROEWE and its 'strivers' user community can successfully meet halfway is something we're all eagerly anticipating.
This article is a translation by ChatGPT of a Chinese report from 42HOW. If you have any questions about it, please email bd@42how.com.