The new luxury SUV HiPhi Y from HiPhi has landed in National Experience stores across the country, with plans for a global release in Shanghai on July 15. This new model aggregates the advantages of HiPhi X and HiPhi Z, offering luxury accommodations and ultimate performance.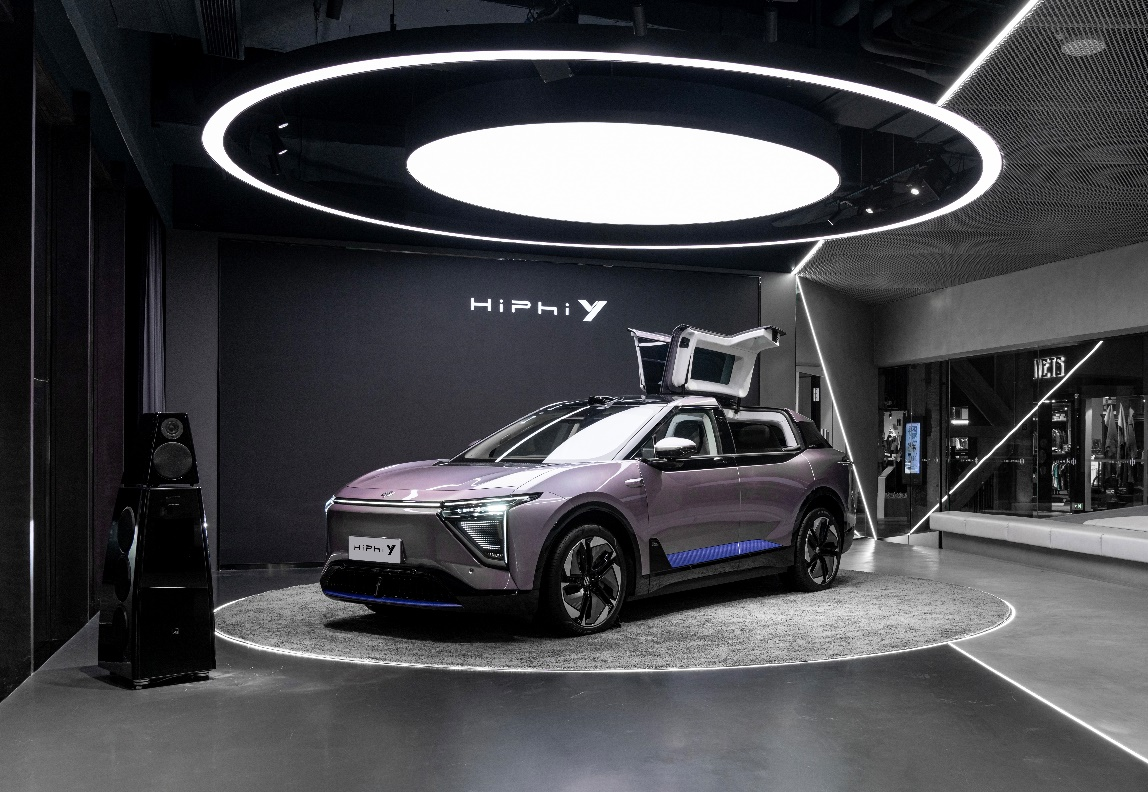 In its exterior design, HiPhi Y introduces a unique aesthetic that breaks the traditional SUV design pattern, balancing luxury space and dynamism with its modern styling. Additionally, its ISD smart interactive lights add a personalized interactive feature, enhancing the fun factor. To offer a more elegant and usable smart entry experience, HiPhi Y comes standard with the second-generation NT smart wing doors and is equipped with numerous smart sensors, providing innovative entry experiences for users.
The interior environment combines luxury and technology, featuring a triple-screen setup and a high-definition color HUD display to create a future-oriented digital cockpit. Moreover, HiPhi Y features the British treasured Meridian audio system for a superior sound experience.
From a practicality perspective, the vehicle's interior design takes into account life and business needs, incorporating aspects like magnetic area, rear tray table, an USB Type-C charging port, and a smart cooling and heating fridge, to meet users' demand for practicality.
The launch of HiPhi Y will further expand HiPhi's product line, offering a high-end luxury travel experience for young consumers worldwide.
This article is a translation by ChatGPT of a Chinese report from 42HOW. If you have any questions about it, please email bd@42how.com.