Polestar, taking a crucial step towards intelligentization and localization in China.
June 19, 2023, Polestar and Star Era Meizu held a strategic cooperation ceremony, announcing the establishment of a joint venture company – it is worth mentioning that Li Shufu, chairman of Geely Holdings, also appeared at the signing ceremony, stating:
Polestar's ultimate pursuit of performance will extend to the experiences of consumers and users, forming the foundation for the cross-border integration of Polestar and Star Era Meizu. Star Era Meizu can help Polestar transform into an intelligent terminal company, achieving a super integration of intelligent terminals.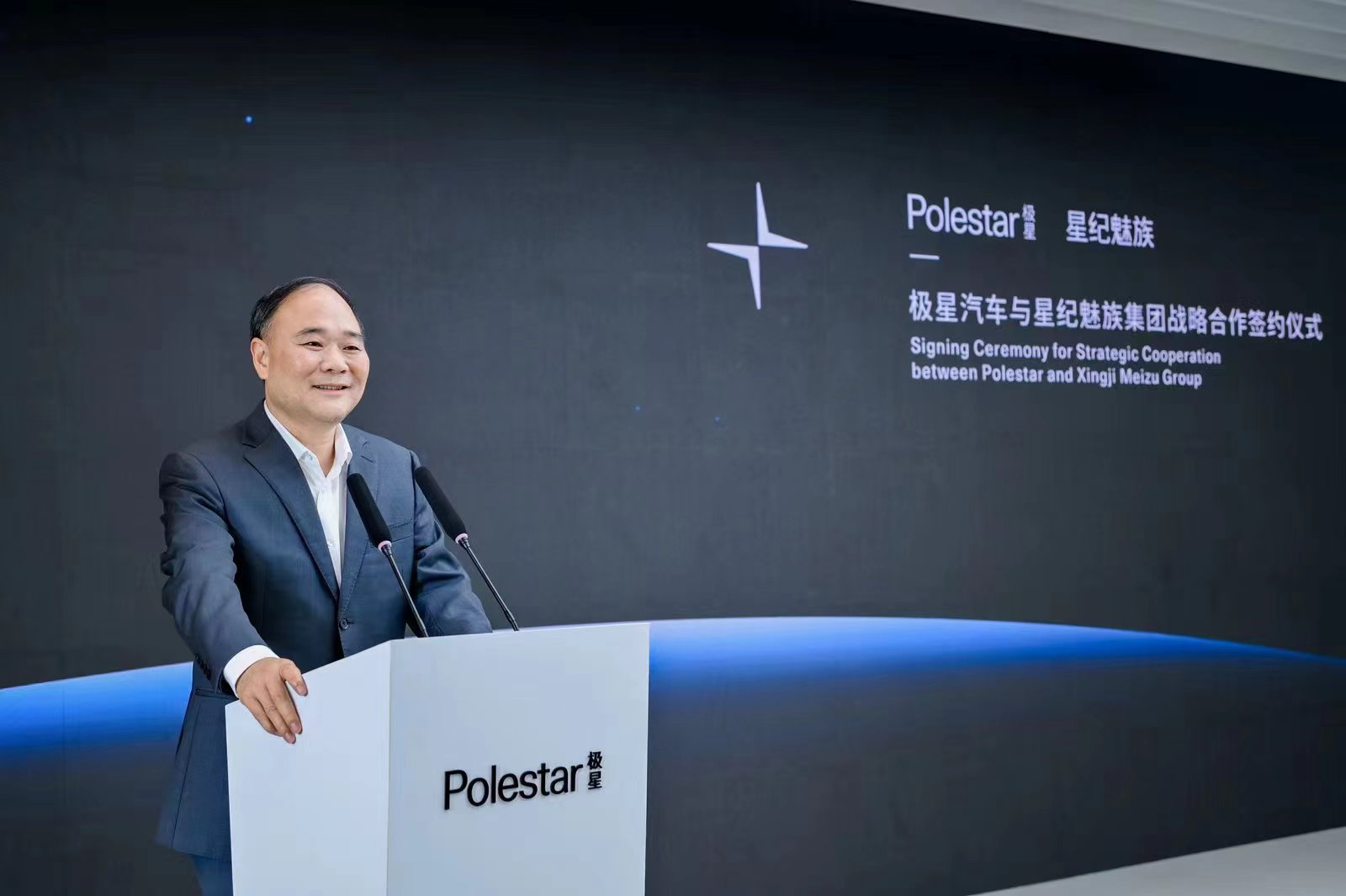 Li Shufu said that through this cooperation, Polestar will be able to better adapt to the localization competition in the Chinese market.
Establishment of joint venture company: Why does Star Era Meizu hold 51%?
Collaboration with Star Era Meizu can be considered as a crucial step for Polestar in the Chinese market.
From what we've learned, as a result of this strategic partnership, Polestar's China business will be spun off into a joint venture company – according to official statements, the new joint venture company will leverage Polestar's strengths in design and product performance, as well as Star Era Meizu's forward-looking layout in software and consumer-grade electronics hardware development, to continuously empower Polestar in China's new energy market.
In terms of equity allocation in the joint venture, Star Era Meizu will hold 51%, while Polestar will hold 49%. Moreover, Star Era Meizu Group will be responsible for leading further financing beyond the initial capital, depending on the company's future needs.
From the stockholding perspective, Star Era Meizu holds more control over the development of the joint venture company.
Polestar stated that the new strategic joint venture company will further develop Star Era Meizu's existing technology platform, Flyme Auto, providing a seamlessly connected intelligent operating system for the products that Polestar tailors for the Chinese market, including in-car applications, streaming services, and intelligent car software. In addition, this system will be integrated and complemented with smartphones, augmented reality intelligent terminals, and user service applications.
It is worth noting that this joint venture company will serve as the exclusive authorized sales and service channel for Polestar in the Chinese market, with Polestar planning to transfer approximately 130 Polestar China employees to the proposed new company. However, we understand that the management team for the new joint venture company established by both parties is yet to be determined.
From all the above dynamics, it is obvious that Polestar has decided to entrust the development of its business in China to the Star Era Meizu Group, led by Shen Zi Yu, especially in software and intelligentization aspects — this is evidently more conducive to Polestar's localization development in China.
It is worth mentioning that with this strategic cooperation, Shen Ziyu is involved in Polestar's Global Product Committee. The overall definition of Polestar vehicles belongs to Polestar Global, while pricing, software, and marketing for the Chinese market will be handled by the joint venture.
Of course, outside of the Chinese market, Polestar will continue to work closely with Google.
Polestar officials also stated that Polestar vehicles in other parts of the world, besides the Chinese market, will continue to use digital infotainment platforms based on the native Android automotive system.
Polestar OS debuts in Q1 next year, and a smartphone will also be launched.
So, how should this newly established joint venture position itself in the Chinese market?
According to Shen Ziyu, chairman of Xingji Meizu, the joint venture established by Polestar and Xingji Meizu will independently develop core Polestar OS software. In the future, all products launched by Polestar China in the local Chinese market will be based on Polestar OS, a Car OS built on the entire vehicle.
It is understood that Polestar OS will be officially launched in the first quarter of next year.
It is worth emphasizing that the products equipped with Polestar OS in the future will not only be limited to electric vehicles. According to Shen Ziyu, Polestar will also launch smartphones with Polestar OS in the future; not only that, but based on electric vehicles and smartphones, Polestar will also introduce a range of smart terminal products, such as wearable devices.
Therefore, Polestar OS will be the core capability of the new joint venture and the soul of all product ecosystems of the new joint venture.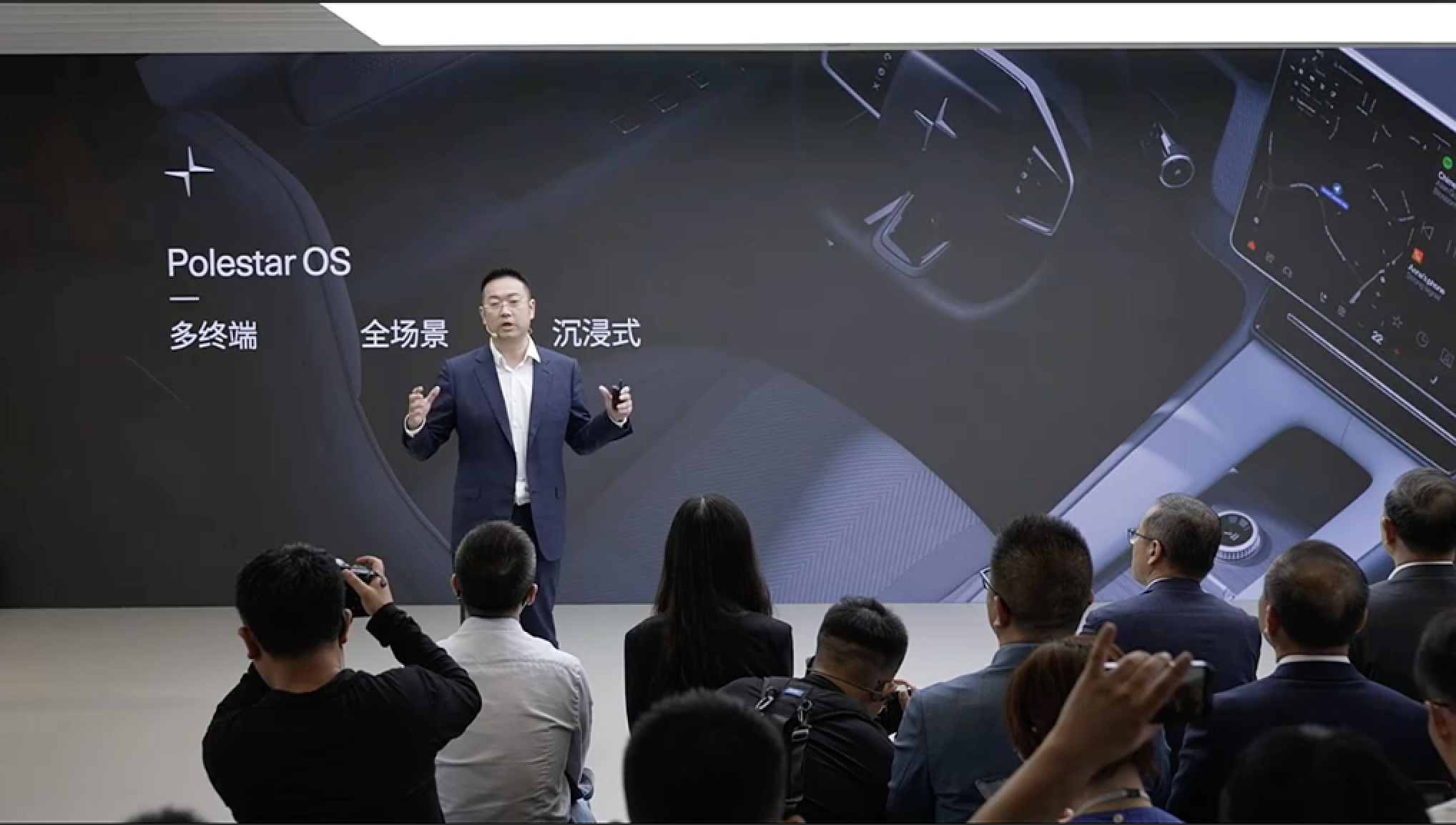 With this concept, Polestar China will not only be an electric vehicle company, but also a multi-terminal intelligent technology company with Polestar OS at its core.
To achieve this goal, Shen Ziyu said that Xingji Meizu's core software capabilities and team will be integrated into the joint venture, and cooperation with the Swedish team will be strengthened. In fact, since its establishment a year ago, Xingji Meizu Group has made significant layouts towards automotive intelligence with its accumulation in software and operating system levels, launching products such as Flyme Auto.
At the same time, as the R&D of Polestar OS is fully underway, the Polestar 4, which is currently based on Flyme Auto Core, will also be launched as scheduled – subsequently, Polestar OS will be pushed to Polestar 4 users via OTA.In regard to the collaboration between Star Chronicle Meizu and Polestar, Shen Ziyan commented that automotive manufacturers without mobile software empowerment will be eliminated, and the curtain of transformation and integration in the automotive industry has been opened.
He also said that in China, there are more than 30 companies that can do well in car body architecture, hardware, three-electric systems, batteries, steering, braking, etc. However, there are only a few famous mobile phone manufacturers (such as Xiaomi or Huawei) that can truly do well in user experience, operating systems, embedded development, as well as online cloud capabilities, no more than 3 or 4 companies.
To cater to the Chinese market and intelligence, Polestar must change
The joint venture with Star Chronicle Meizu can be regarded as a key change for Polestar since its birth, especially for the Chinese market.
After all, Polestar's development over the past five years has not been favorable, especially in the Chinese market.
Polestar was founded in 2017, with the half-Nordic and half-Chinese brand targeting the high-end new energy sector. From the release of Polestar's first car in 2018, the Polestar 1 elevated the brand's style to an unattainable position with a price as high as 1.45 million.
However, in sharp contrast to its high price, was its lackluster sales. After its launch, Polestar 1 was delayed until March 2020 before it began delivery, but its sales were dismal – with only 24-insurance registrations in the Chinese market.
Of course, if the high positioning and high pricing of the Polestar 1 were meant to set the brand's tone, subsequently, the all-electric sedan Polestar 2 aimed at the mass market was tasked with increasing sales volume, indeed improving the overall sales of Polestar to some extent.
In 2021, Polestar's global sales were 29,000 units, and in 2022, its global sales were 51,500 units. In the first quarter of 2023, Polestar delivered a total of 12,076 units, a year-on-year increase of 26%, below expectations. Due to various reasons, the delivery of Polestar 3 has been postponed to the first half of 2024.
Repeated delays have slowed Polestar's pace – especially lagging behind the fast-moving domestically produced electric vehicles.
It is worth noting that the official figures for Polestar's specific sales in China have never been disclosed. Some media reports suggest that Polestar's sales in China in 2022 were just over a thousand units. This implies that Polestar's localization in the Chinese market has been lackluster.
It's worth noting that, in order to make a splash in the Chinese market, Polestar has already begun to focus on localization.In April this year, Polestar officially announced that Polestar 4 will fully build its intelligent cockpit operating system based on Flyme Auto Core. Clearly, this is not enough.
To be more competitive in the Chinese market, Geely Auto and Volvo Cars, the investors behind Polestar, have enough motivation to push Polestar to take a significant step towards the Chinese market: partnering with Meizu, to strengthen its capabilities in China's new energy electrification and intelligence.
In Conclusion
The strategic cooperation between Polestar and Meizu has another layer of meaning.
After all, both companies are essential members of the "Greater Geely System" at their core. Therefore, their strategic cooperation, to some extent, is a key move for the entire system to leverage their respective strengths through internal resource integration, thus improving efficiency as a whole.
This is undoubtedly what Li Shufu, the helmsman of the entire system, would like to see.
From another perspective, as the chairman of Meizu, E Car Connectivity, and ChipEngine Technology, Shen Ziyu has also played the role of empowering the "Greater Geely System" from the perspective of intelligence. In fact, as the entire automotive industry is becoming more deeply involved in intelligent transformation, this role will undoubtedly become more critical within the system.
Therefore, looking back, whether it's Polestar's localization in the Chinese market or its transition towards intelligence, Meizu, under Shen Ziyu's leadership, will play a significant role in the future. It is certain that, after aligning with Meizu, Polestar's development path in China will be entirely different from before.
So, will Polestar's future in the Chinese market get better and better? We will keep a close eye on this.
This article is a translation by ChatGPT of a Chinese report from 42HOW. If you have any questions about it, please email bd@42how.com.