On June 7, 2023, the all-new Volvo EX30, a compact pure electric SUV, made its global debut in Milan, Italy.
Volvo Cars President and CEO Håkan Samuelsson said: "The Volvo EX30 might be the smallest SUV in our brand's history, but its significance to both customers and Volvo is immense. In Volvo Cars' view, the EX30 packs a lot into a small package, embodying all of Volvo Cars' strengths, adhering to our products' consistently excellent quality, and featuring high safety standards and a people-centric design philosophy."
In terms of exterior design, the new car adopts large wheel hubs, equal-length front and rear suspensions, a closed front grille, and Thor's Hammer headlights, presenting the design style of Volvo's new generation of pure electric products. Moreover, the Volvo EX30 is available in five body colors, such as "Sea Cloud Blue" and "Lichen Yellow," inspired by the lichens that grow on the rocks of the Swedish west coast.
For power, the Volvo EX30 offers three powertrain options and two battery types for customers to choose from, meeting their specific needs.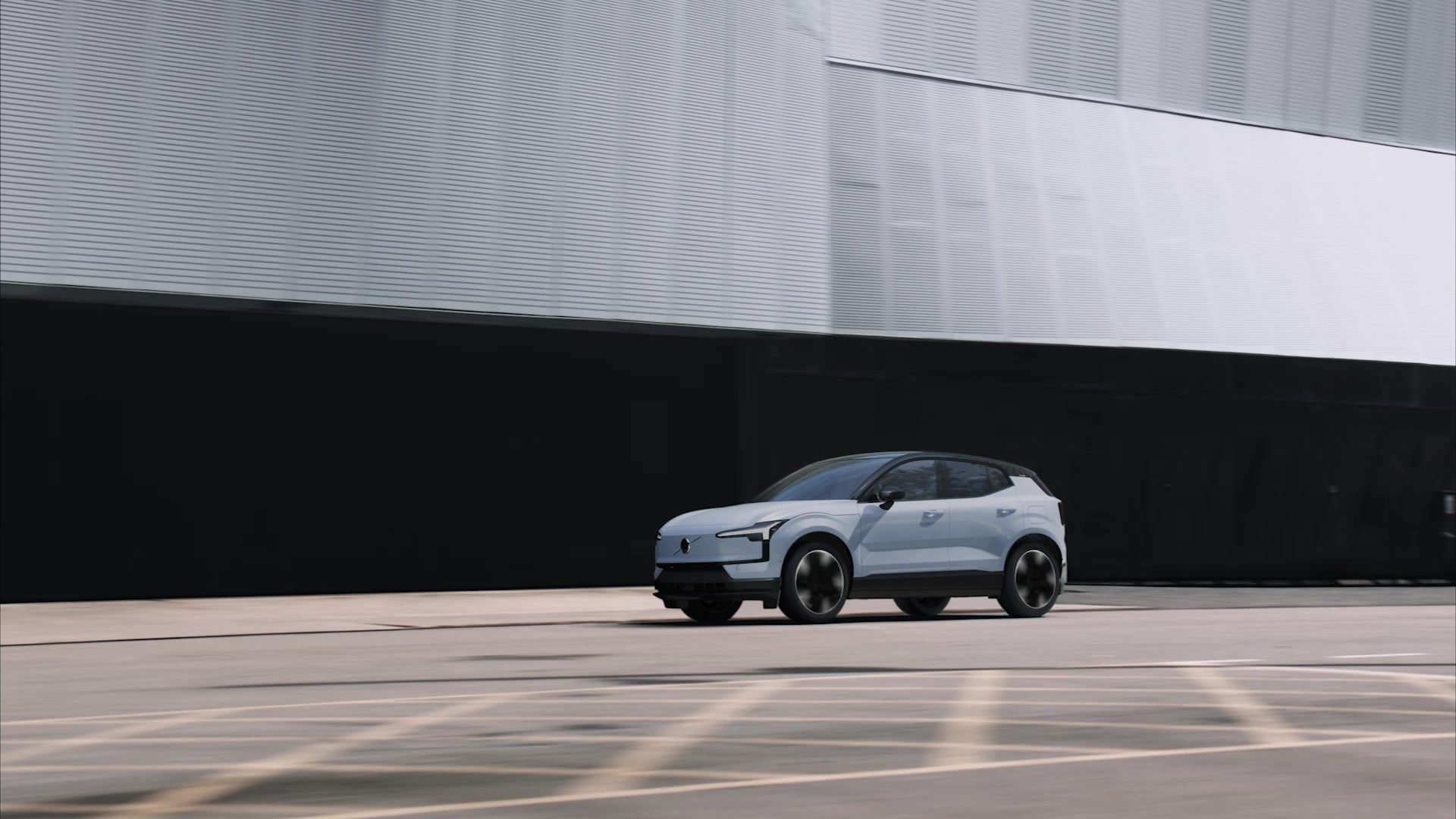 For those who mainly travel in urban areas or short distances and don't require a long range, an option is the single motor configuration equipped with a lithium iron phosphate (LFP) battery, which has a high cost-performance ratio and low resource consumption.
For those who need to maximize their range, they can choose the rear-wheel-drive long-range version (Single Motor Extended Range) model equipped with a ternary lithium (NMC) battery, which uses lithium, nickel, manganese, and cobalt raw materials, providing higher energy efficiency than lithium iron phosphate batteries. This single motor version offers up to 480 kilometers of range on a single charge.
For those who value performance above all else, they can opt for the Twin Motor Performance model, which incorporates an additional electric motor on top of the ternary lithium battery, generating a power output of 315 kW (428 hp) and accelerating from 0 to 100 kilometers per hour in just 3.6 seconds.
For charging speeds, the Volvo EX30 Twin Motor Performance model supports charging power up to 153 kW, while the standard range model supports charging power up to 134 kW. Charging the battery from 10% to 80% takes only about 25 minutes. Additionally, customers can set the current, maximum capacity, and charging start time through the vehicle's central display screen and an app.
The chassis of the Volvo EX30 has also been designed with a reduced ground clearance, resulting in a lower center of gravity for the vehicle.
The Volvo EX30 is designed to be the model with the smallest carbon footprint in Volvo Cars' history, reducing the total carbon emissions of a 200,000-kilometer driving distance to below 30 tons.
The Volvo EX30 features a door opening warning system that visually and audibly alerts when detecting bicycles, scooters, or pedestrians passing by as the door is about to be opened. With a high-strength body structure design and advanced airbag protection system, the EX30 effectively absorbs impact, helping to cope with various real-world scenarios.
The Volvo EX30 offers four distinctive "space" themed interior styles, each with unique expressions and color combinations.
In terms of cutting-edge technology, the EX30 features a next-generation parking assist function for cars. This function can accommodate all types of parking spaces, including side, diagonal, vertical, and angle parking. The new parking assist system also identifies nearby available parking spaces. With a 3D user interface, simply tap on the desired parking space for the car to autonomously control the accelerator, brakes, and steering. The screen displays the car's distance from other vehicles, walls, and columns, providing real-time observation of the parking process.
Volvo collaborates closely with technology partners such as Apple and Qualcomm, and has jointly established the HaleyTek software joint venture with Yika通 Technology.
The Volvo EX30 is equipped with a mobile digital key function, making it convenient for customers to use the vehicle themselves or share it with others. Based on advanced UWB technology and CCC industry standards, the system is compatible with numerous phone brands and models.
The Volvo car app covers all vehicle-related services, including charging, locating cars in parking lots, locking and unlocking, remotely starting air conditioning, and supporting OTA wireless software upgrades.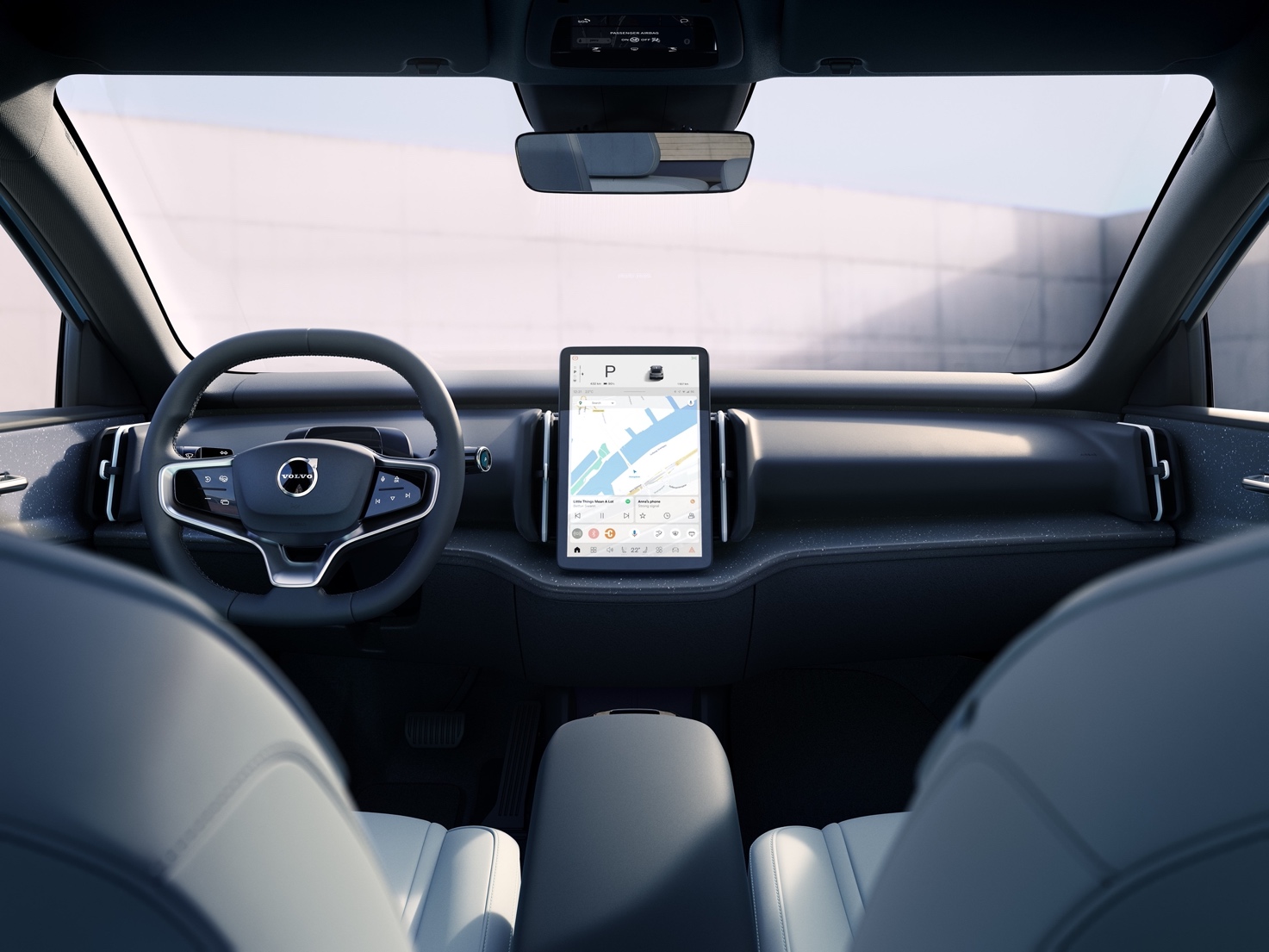 Moreover, the Volvo EX30 offers five different ambient lighting themes inspired by various Scandinavian landscapes, including warm sunlit Scandinavian forests, sunsets on the Swedish west coast, the world-famous Northern Lights, golden Swedish summers, and pleasant urban sunsets, each with matching ambient music to enhance the immersive experience for customers.
In 2024, Volvo EX30 will also launch the EX30 Cross Country version, which is expected to be open for orders in the first half of 2024 and start mass production in the second half of the year.
The EX30 Cross Country will continue the tradition of Volvo Cross Country models, adding unique attributes such as a higher chassis and 19-inch black wheels.
Volvo EX30Cross Country features front, rear, and side protective plates, a custom black design for the front bumper and rear cover, as well as the distinct Cross Country branding emblem.
This article is a translation by ChatGPT of a Chinese report from 42HOW. If you have any questions about it, please email bd@42how.com.