After releasing a not-so-appealing Q1 financial report, Li Bin has finally made a tough decision.
On June 12th, NIO announced a price reduction of ¥30,000 for all models. However, the free battery swap service will no longer be included as a basic vehicle benefit, and users can opt for pay-per-use battery swaps. Additionally, NIO introduced a "Benefit Upgrade Package" priced at ¥30,000, covering free battery swaps, warranty, and vehicle connectivity services.
Interestingly, this move by NIO was met with the following feedback from our community of existing car owners: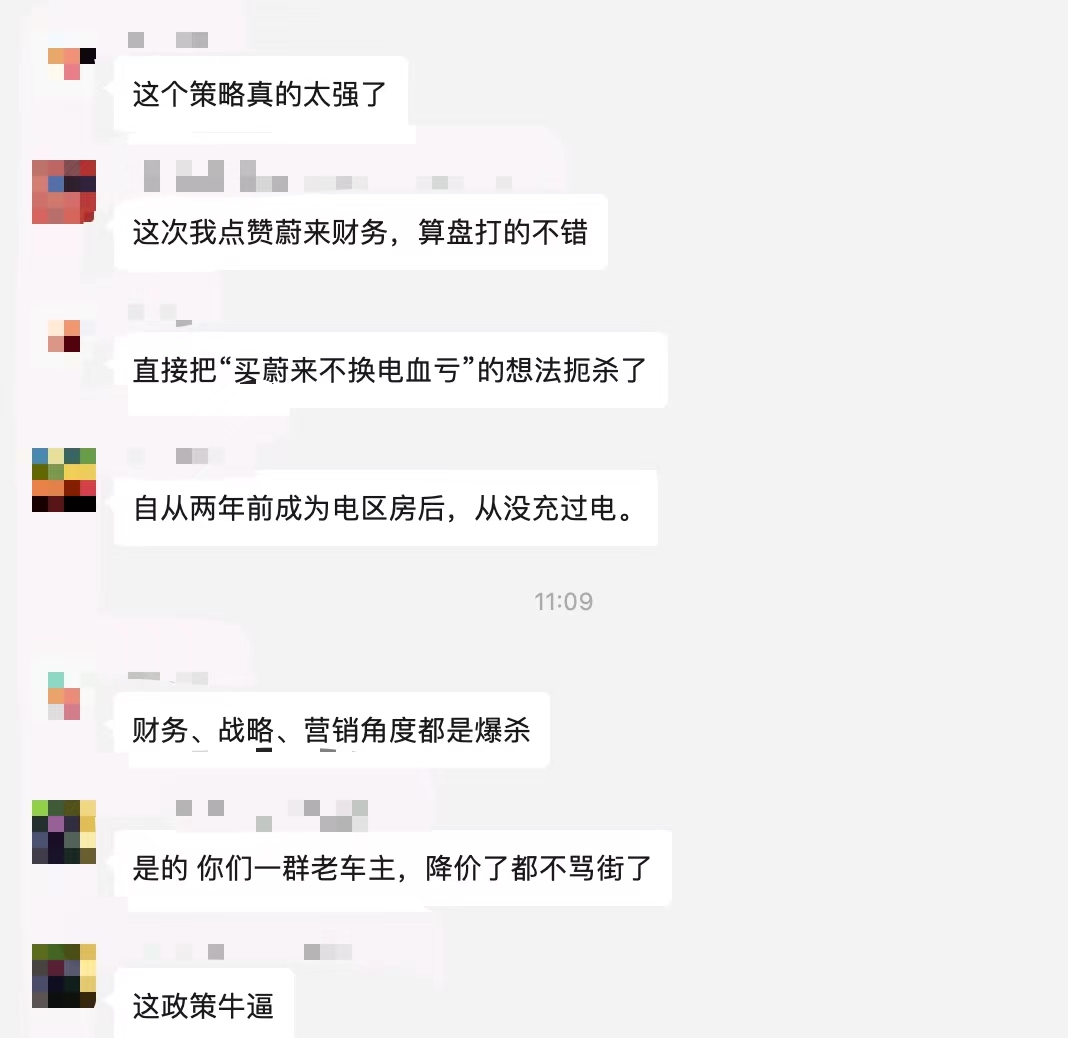 Essentially, NIO has lowered the barrier to entry by downgrading the benefits.
For NIO, which has always pursued a high-end positioning, this decision might seem unexpected. However, considering its current development status and future goals, it seems like a reasonable move.
After all, NIO is actively adapting.
NIO in a low
According to the recently released first quarter financial report, NIO is currently in a trough.
Overall, NIO's Q1 2023 total revenue is ¥10.677 billion, a 7.7% increase compared to the same period last year, but a 33.5% decrease compared to the fourth quarter of last year.
In other words, NIO's entire revenue shrank by one-third in just one quarter.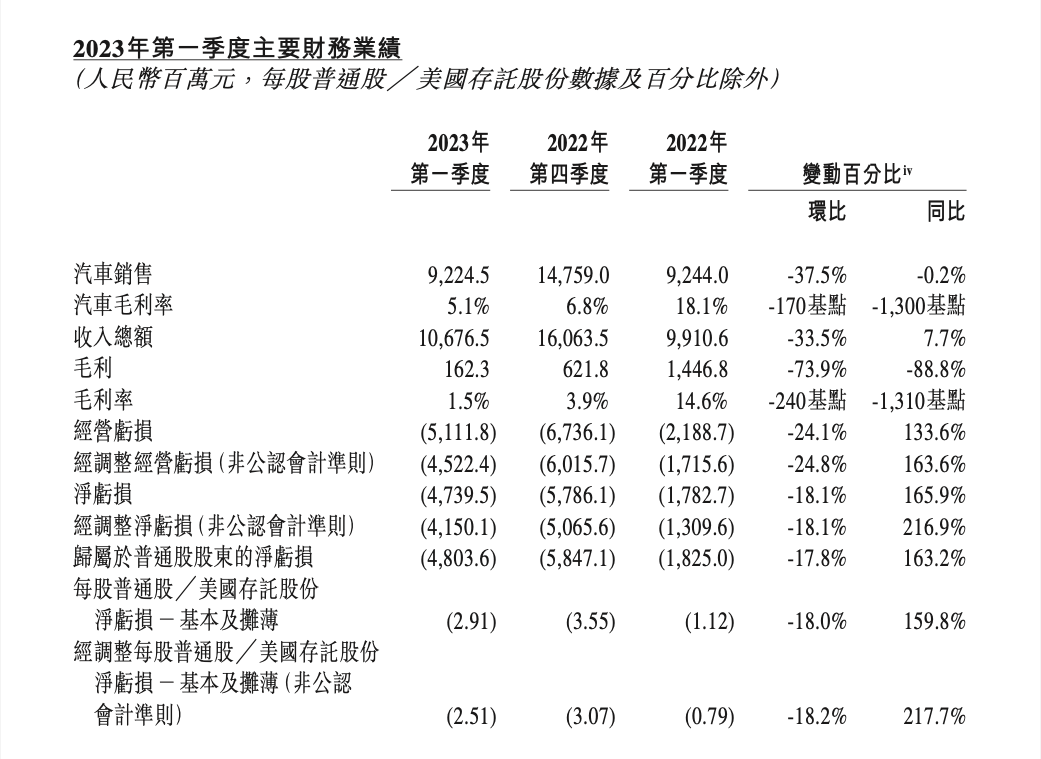 The impact of vehicle sales revenue is undoubtedly crucial. Data shows that NIO's Q1 2023 vehicle sales revenue was ¥9.225 billion, a 0.2% decrease compared to the same period last year and a 37.5% decrease compared to the fourth quarter of last year.
NIO official stated that the decline in vehicle sales revenue compared to Q1 2022 was mainly due to the increased proportion of deliveries of the ET5 and the 75 kWh standard range battery pack, resulting in a lower average selling price, partially offset by an increase in delivery volume. The decline in vehicle sales revenue compared to Q4 2022 was mainly due to a decrease in delivery volume and a lower average selling price caused by the increased proportion of ET5 and 75 kWh standard range battery pack deliveries.
Clearly, compared to Q4 of last year, the decline in vehicle deliveries is the core factor in the decline in revenue.
What's even more worrying to the outside world is the decline in NIO's gross profit and gross margin. Data shows:
NIO's Q1 2023 gross profit was ¥162 million, an 88.8% decrease compared to Q1 2022 and a 73.9% decrease compared to Q4 2022.* NIO's gross margin in Q1 2023 was 1.5%, down from 14.6% in the same period last year and 3.9% in Q4 2022. The decrease in gross margin compared to Q1 and Q4 2022 was mainly due to a decline in automotive gross margin.

In Q1 2023, NIO's automotive gross margin was 5.1%, compared to 18.1% in Q1 2022 and 6.8% in Q4 2022. By comparison, LI Auto's automotive gross margin was 19.8%, Tesla's was 21.1%, and XPeng's was 1.25%.
Regarding the decline in automotive gross margin, NIO stated that the decrease from Q1 2022 was mainly due to changes in product mix and increased unit battery costs. Additionally, the decline from Q4 2022 was mainly due to product mix changes and increased discounts offered for previous-generation ES8, ES6, and EC6 models.
It is evident that NIO continues to face price pains from transitioning to the second generation of its vehicle lineup.
In terms of costs, NIO's Q1 2023 sales costs were CNY 10.514 billion, a 24.2% increase from Q1 2022 and a 31.9% decrease from Q4 2022. The increase in sales costs from Q1 2022 was mainly due to increased delivery volumes and costs associated with expanded sales of automotive parts, maintenance services, used cars, and energy solutions, as well as expanded energy and service networks.
Considering the combined data, NIO's net loss in Q1 was CNY 4.739 billion, with a net loss of CNY 5.786 billion in the previous quarter. However, this trend is predictable since NIO is still in a "lose money on every sale" state. As the delivery volume shrinks, it is only natural for the net loss to decrease.
Of course, despite being in a slump, NIO still has ample resources to cope. The financial report shows that the company's cash reserves (cash and cash equivalents, restricted cash, and balances of term deposits and short-term investments) were CNY 37.8 billion, compared to CNY 45.5 billion in the previous quarter.
In response to the financial report, NIO stated:
Facing the ever-changing market environment, we will calmly perceive and analyze changes in the market environment and competitive landscape, enhance our competitive advantages with an agile and efficient work pace, and focus on execution and optimizing our cost structure to further improve our operational efficiency.
Targeting a Monthly Sales Volume of 20,000 Units
Sales volume is crucial for any automaker's success or failure, and NIO is no exception.
Looking at Q1, NIO's sales were not satisfactory. Specifically:
In Q1 2023, NIO delivered 31,041 vehicles, including 10,430 high-end smart electric SUVs and 20,611 high-end smart electric sedans, representing a 20.5% increase compared to Q1 2022 and a 22.5% decrease compared to Q4 2022.On average, NIO barely achieved its goal of selling over 10,000 vehicles per month in the first quarter.
However, NIO's delivery volume in April and May 2023 was only 6,658 and 6,155 units, a significant decline compared to the first quarter. This was partly due to the impending launch of the ES6, causing potential customers to wait and see. On the other hand, NIO, which is positioned at the high end, inevitably faced market competition pressure.
In this financial report, NIO provided clear business indicators for Q2 this year:
Vehicle deliveries are expected to be between 23,000 and 25,000 units, a decrease of about 8.2% to 0.2% compared to Q2 2022;
Total revenue is expected to be between 8.742 billion and 9.37 billion RMB, down about 15.1% to 9.0% compared to Q2 2022.
In fact, NIO delivered 6,658 and 6,615 vehicles in April and May 2023 respectively. Delivering 23,000 to 25,000 units is indeed a challenging figure, meaning NIO expects to deliver between 10,187 and 12,187 units in June.
Clearly, the newly released ES6 will play an important role in sales. Li Bin stated in the earnings conference call:
The ES6 has high market heat, and the number of locked orders already meets our expectations. It has the highest conversion rate after test drives among all NIO models, so we are confident in its performance. June is a ramp-up process, with production and deliveries expected to reach 10,000 units in July.
Facing the second half of the year, Li Bin adjusted the target to 20,000 units, saying:
The 5566 model has a chance to achieve the goal of 20,000 units per month, but the ET5 faces greater challenges. Compared to last year, there is no 12,000 RMB subsidy, and charging piles also need to be purchased. In fact, for consumers, the price is about 20,000 RMB more expensive than last year. NIO will consider how to expand demand. The ET5 Touring will be released on the 15th; it will target a larger user base, be suitable for family use, and we believe it will have greater competitiveness, achieving the goal of 20,000 units.
At the overall product matrix level, Li Bin also mentioned that the research and development of 8 models based on the second-generation platform have been completed and will be fully pushed to the market soon.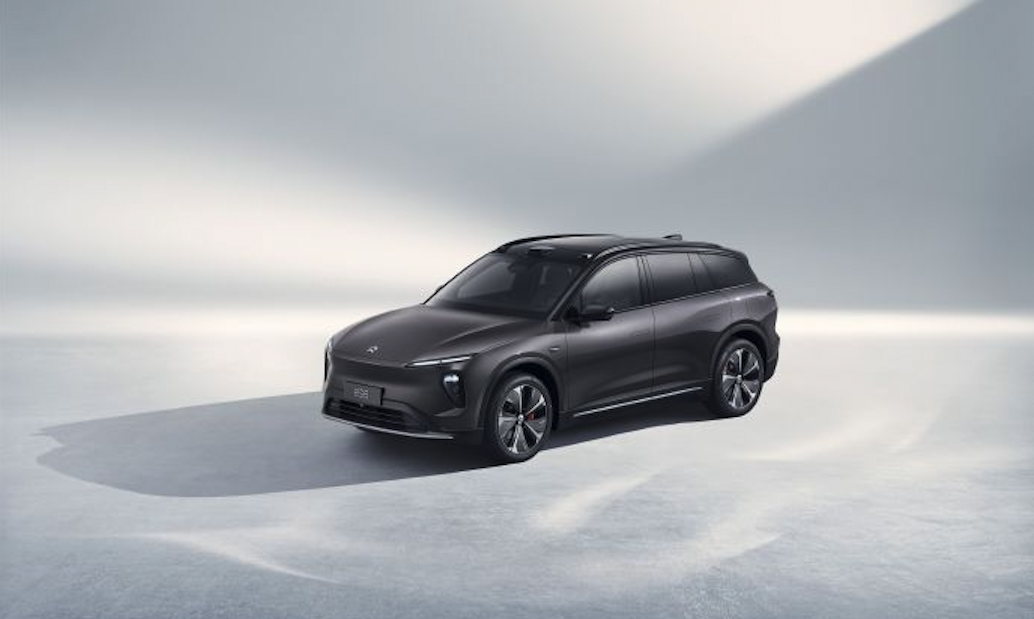 Moreover, regarding the issue of how the current eight models can effectively convert to sales, Li Bin talked about focusing on the new organizational structure and marketing strategies, reaching the target user groups, and having each model positioned accordingly. The marketing team now faces new challenges – achieving online and offline outreach and balancing the distribution of staff energy.Of course, NIO stated that there would be a bias in resources for the key models 5566 and the strategic model ES8, while ensuring the competitiveness of product services for the eight models.
Additionally, to support the goal of achieving 20,000 units sold per month, NIO also emphasized the importance of battery swap station layout. Li Bin stated:
This year, we will deploy more than 1,000 battery swap stations, most of them on highways, while the others will be in third and fourth-tier cities, which will have a very direct impact on sales promotion. NIO will begin deployment in April this year, accelerate in May, and hope to establish 100 battery swap stations by June. The speed will increase subsequently, which will boost the sales growth.
Facing challenges, NIO becomes rational and pragmatic
NIO has always given the impression of being a company that adheres to long-termism and focuses on the "future."
A typical example is R&D investment.
The financial report shows that NIO's R&D expenses in Q1 2023 were ¥30.76 billion, an increase of 74.6% compared to Q1 2022. NIO stated that the increase in R&D expenses compared to the first quarter of 2022 was mainly due to the increased personnel costs and stock incentive expenses of R&D functions recognized in the first quarter of 2023.
It is worth noting that, in terms of horizontal comparison, NIO's R&D investment is the highest among the three "NIOxiaoli" companies, with an R&D ratio of 28.28%—far surpassing LI Auto (9.9%), Tesla (3.3%), and BYD (5.2%).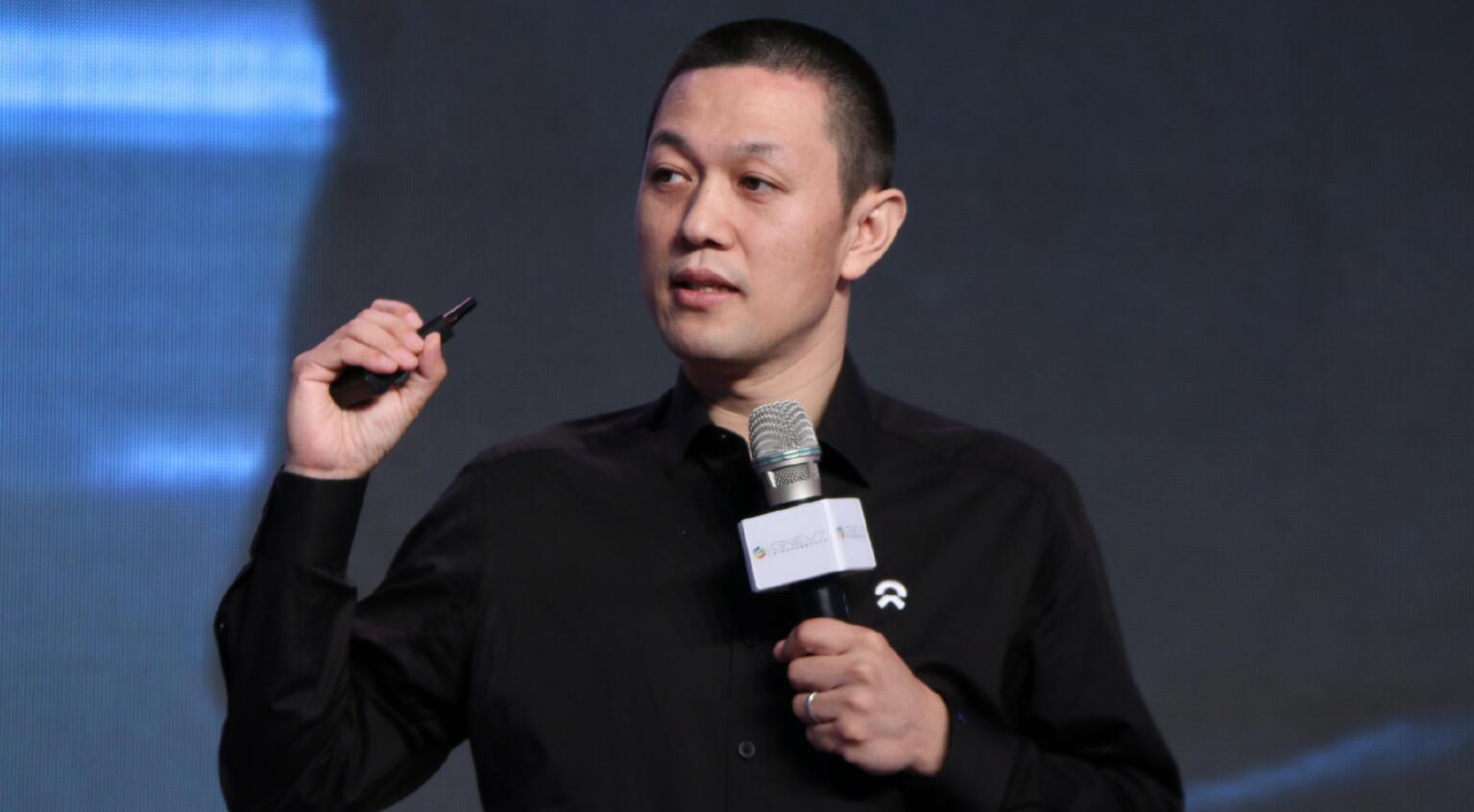 Of course, NIO's long-termism is also reflected in Li Bin's persistence in product quality. For example, when asked if they would introduce lower-priced products by reducing configurations to cope with competition, Li Bin's answer was:
The market price changes significantly at the moment, but we will not adjust by simplifying configurations. High-value components such as dual motors, sensors, and computing power are meaningful for users' long-term value.
Additionally, Li Bin is quite persistent in the business layout facing the future.
In fact, NIO's layout includes not only the production, manufacturing, autonomous driving technology, battery swap systems, and sales services of the existing vehicle models but also the R&D of chips and batteries, the sub-brand Alpines and Glowworms targeting the mass market, and energy storage businesses such as mobile phones and even controllable nuclear fusion.
However, even with unsatisfactory financial report data, Li Bin has made it clear in the earnings call that he will not streamline the layout for the present short-term pressure and will continue to stick to long-term projects to build long-term competitiveness.
Nevertheless, faced with the current sales and financial difficulties, Li Bin and NIO are actively adapting.A recent example is that on June 12th, the starting price of NIO's entire lineup was reduced by 30,000 RMB. Regarding this, NIO had mentioned during the earnings call that they were considering other measures from various aspects and would make adjustments based on users' needs and interests, while also taking into account the interests of existing car buyers.
A senior industry insider commented on this move:
For NIO, this is a very rational and pragmatic strategy, as it lowers the purchasing threshold and grants users the choice of benefits such as free battery swaps, while avoiding 'backstabbing' old car owners. Of course, at the market level, this is also an important move for NIO to cope with market competition pressure and boost product sales, and it is likely to be effective.
Moreover, when discussing the timeline for achieving breakeven, Li Bin also explicitly stated that it would definitely be postponed, with an expected time of one year. He said that although the current cash can support the company's business development, delays in fixed asset investment and project R&D have been made this year.
It's worth mentioning that during the earnings call, Li Bin also specifically talked about the "Alpine" sub-brand. He said the "Alpine" project will continue to be carried out as planned, but at the same time, NIO will find its optimal price range solution. The company has achieved a price of more than RMB 200,000 with a 20% gross profit. Since NIO is very clear about the Alpine product definition, the gross profit can be guaranteed.
From the current situation, NIO is becoming pragmatic in its short-term response while continuing to adhere to long-termism.
As 42HOW sees it, sticking to long-termism and adopting a rational, pragmatic strategy are not contradictory. On the contrary, on the path towards long-termism, what's needed is to take every solid step – after all, only stable steps can ensure a long journey.
For NIO at the moment, the most important thing is to increase sales effectively through product, operations, and sales strategy adjustments under the extremely intense competition, so as to achieve the mini-target of 20,000 unit sales per month. Only by taking this step firmly can they have the confidence to talk about the future.
So, can NIO achieve this mini-target in the second half of the year? Let time give the final answer.
This article is a translation by ChatGPT of a Chinese report from 42HOW. If you have any questions about it, please email bd@42how.com.