On the morning of April 18, 2023, Ms. Zhang Mingxia, the Vice President of Global Sales, Marketing and after-sales of the smart brand, was interviewed by the media at the smart station interview room.
Currently, the prices of ternary lithium and the costs of electric vehicles are both declining, so most car companies are participating in price wars. In addition, in the subdivision market, the higher the price overlap, the more obvious the competition. At present, the competition between GIKEN X and smart is highly discussed in the industry, and people are also curious about how smart will maintain its sense of new luxury after the decline of electric vehicle pricing.
Regarding these two aspects, Ms. Zhang Mingxia first mentioned that smart's decision to deeply cultivate the subdivision market is correct, and the timing of entry is also good.
The listing of GIKEN X once again proves the compact market favored by most people, or that customers will have more demand in this market. These demands not only pursue volume, but also pursue personalization. Therefore, in addition to GIKEN X, there will be other competitors.
For smart, smart elf #1 and the new smart elf #3 enter this subdivision market. Smart elf #1 was launched last year, and the new smart elf #1 will also be released soon.
In addition, Ms. Zhang Mingxia stated that smart has always insisted on balance from fuel cars to now. Whether it is the new energy market or the fuel car market, everyone is emphasizing brand tonality, that is, finding a balance point and understanding what needs to be traded off. Strategy is the process of making trade-offs. The smart R&D department will discuss and think about various comments from the Internet in the weekly meeting, and finally reflect it on the product and pricing. To achieve the balance that smart wants, it is necessary to make balanced trade-offs.
For example, the new smart elf #3 embodies forward-looking in overall design and performance. From the entire body, the center console to the ambient lights and other details, the new smart elf #3 not only adopts a more bold and dynamic "new luxury sports aesthetics", but also considers the functions and configurations.In addition, smart is committed to providing sincere products and emphasizes customization according to customers' needs in all aspects.
Ms. Zhang Mingxia briefly introduced smart's service brand. Smart's service brand is called "smartcare", and the brand slogan is "Your Trust, My Smart Care". In the era of intelligent electric vehicles, the best feature of the service brand is that there is neither too much pressure nor too much distance. This is also a service attitude and commitment that smart is currently trying to create.
Smart's service team is dedicated to providing professional advice and explanations to customers when they encounter problems, and reminding users at critical moments, while reducing disturbance to customers at other times and providing accurate services. In addition, Ms. Zhang Mingxia cited an example from the after-sales end. If a call comes in at midnight, should the first reaction of the after-sales team be to talk to the customer or confirm the status of the car through other means? These all reflect smart's exploration of the right service attitude.
Smart has already had 157 offline channels in China, covering more than 40 first-tier, new first-tier, second-tier, and third-tier cities with delivery of over 20,000 vehicles. Ms. Zhang Mingxia advocates that customers actively provide feedback in the future and work together with smart to find the right service concept and attitude.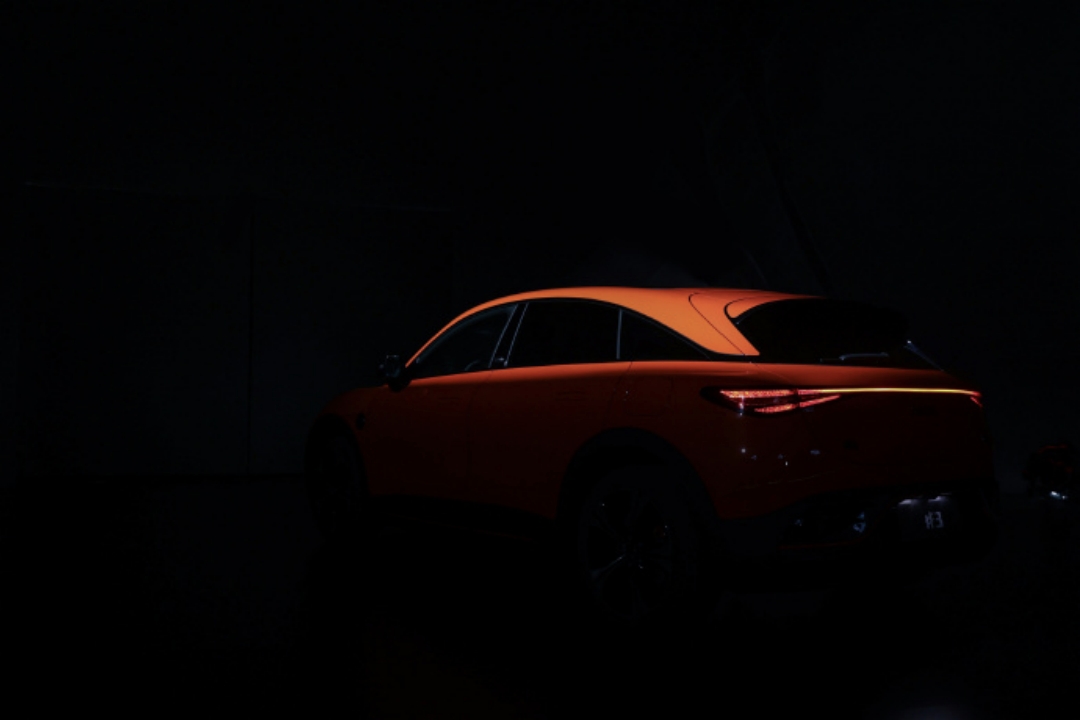 In addition, Ms. Zhang Mingxia expressed her views on new forces. The new energy market is divided into two camps: traditional manufacturers, many of whom choose to establish a new sub-brand or an electric brand, and new forces brands.
Smart is the first brand of traditional fuel car to fully transform into electrification, and still has the name "smart" after the transformation. Therefore, this brand has both renewal and inheritance, which is a difference.Compared to traditional forces, the smart fortwo #1 is the first car of our electric family matrix, and the all-new smart fortwo #3 is the second. Smart has gained user recognition for its strength. Smart fortwo #1 has won many awards, including most professional testing agencies, and has been recognized by the market.
Compared to traditional companies, smart turns faster and more resolutely. Compared to new forces, Smart already has a history of 25 years and millions of fans worldwide. The brand story needs to be told well, and at the same time, it needs the ability and strength to do a good job on products and services.
Most people think that this year's Shanghai auto show is very exciting, with a lot of gunpowder in both technical and other aspects. However, Ms. Zhang Mingxia first said that the Shanghai Auto Show is a grand event in the industry. As a local professional manager in the automotive industry for more than 20 years, every time smart conducts a global event, Ms. Zhang Mingxia feels a little uncomfortable but also a sense of responsibility.
Ms. Zhang Mingxia believes that China has a global perspective, especially in product positioning. Smart's first car has been delivered, and the second car has just had its global debut. As a global brand headquartered in China, Smart has already regarded China as its stronghold. In addition, Smart is also expanding into the European market. Currently, it has nearly 300 sales and service outlets in 13 countries in Europe, including Germany, which has already started deliveries. In Europe, Smart relies on the sales network of Mercedes-Benz to display products and provide after-sales service. Therefore, Smart in Europe did not start from scratch, but comes from the historical accumulation of the brand itself.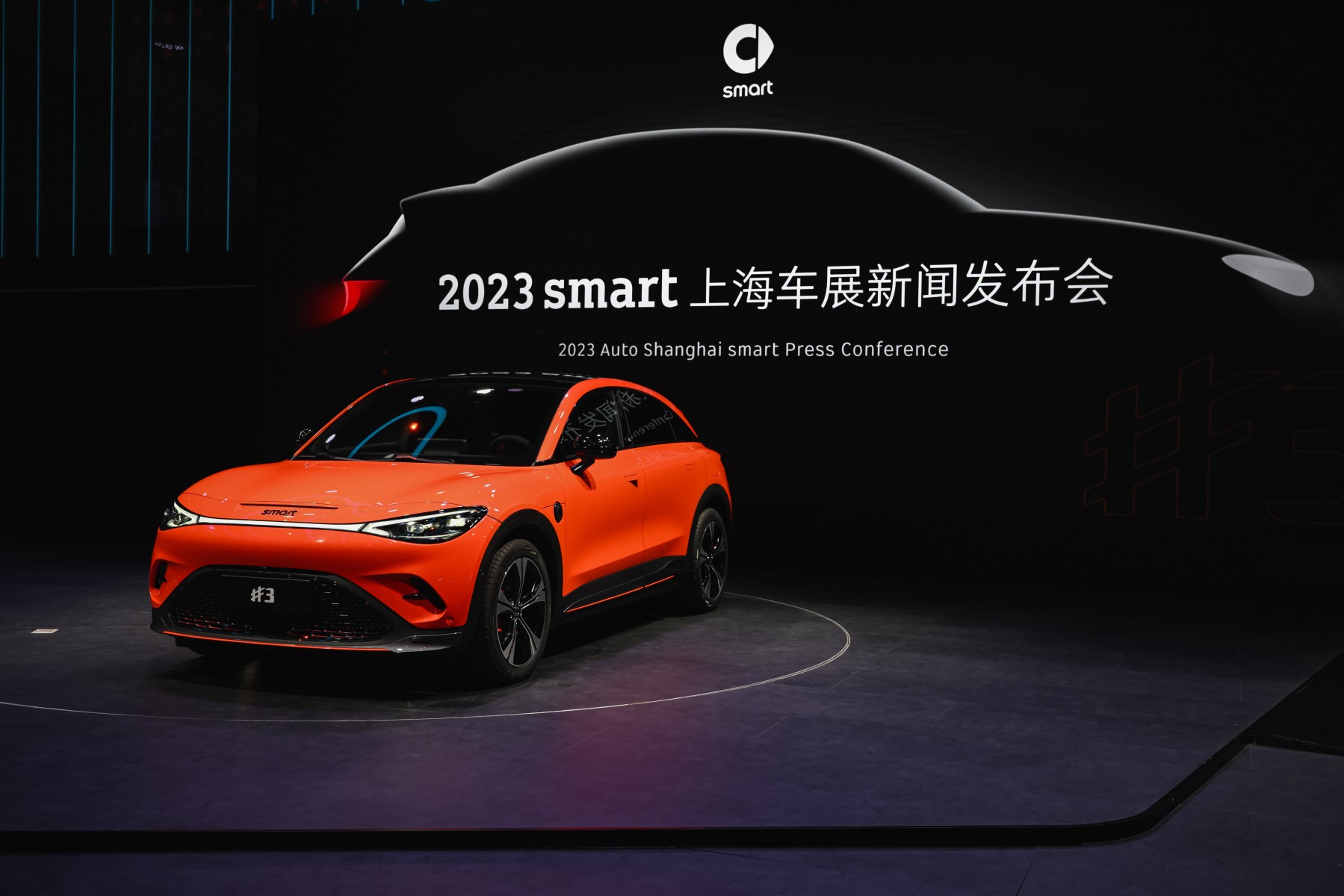 As a brand of "dual-core in China and Europe, global layout," Smart's overseas and European market layout is worthy of attention. Zhang Mingxia revealed that 13 countries in Europe will gradually launch listings and deliveries this year. In addition to Germany, which has already started deliveries, there are Germany, France, Italy, the Netherlands, Portugal, and so on.Compared to China, business in Europe is more challenging for Smart. The primary reason is that the Smart brand has a strong presence in Europe. Although the people in Europe have not boldly expressed their desire for excellent electric products, their need for pure electric travel is genuine. Therefore, Smart still has confidence in its products.
Another aspect concerns the layout of business in Europe and the acceleration of delivery. Smart is actively introducing salespeople from its original gasoline car business during the brand renewal. For Smart, this feels like coming home rather than going abroad.
Regarding the future development direction of Smart, Ms. Zhang Mingxia stated that transformation is inevitable. In this era, it is not easy to create excellent small cars. Smart needs to focus on business layout and transformation. After transforming, the core of the commercial profit model will be in good definition, pricing, and service, while also enhancing user stickiness. Smart will have many peripherals, for example, the brand new Smart Elf #3 has added a cheetah elf assistant and other aspects, considering that most users have pets.
In terms of after-sales service, Smart needs to constantly accumulate user data, refine it, and enhance user stickiness at the same time. The subscription model adopts the "flexible option" method. Users can choose to pay for the self-selected functional features, but they won't be charged multiple times. In addition, Smart is also considering embedded hardware to achieve faster delivery, form a scale effect, and reduce unit costs. Of course, while innovating business models, Smart will also pay attention to user feedback and make continuous adjustments.
Speaking of the brand new Smart Elf #3, which just had its global debut, Ms. Zhang Mingxia expressed that she especially likes the "shark nose" detail in the front of the car body. The shape is similar to the nose of a shark and can effectively reduce wind resistance. It combines appearance and functionality and has good recognition. Moreover, the brand new Smart Elf #3 is a sleek SUV, and the side view of the car is like a bowed arrow.In addition, the design of the air conditioning vent is particularly similar to an airplane turbine. Users can open the trunk by touching the "a" on the tail Smart logo. The new voice assistant "Little Leopard", with unique overall design and the "Ejection Mode" of BRABUS achieving zero to sixty mph acceleration in 3.6 seconds, these are the ingenuities of the design.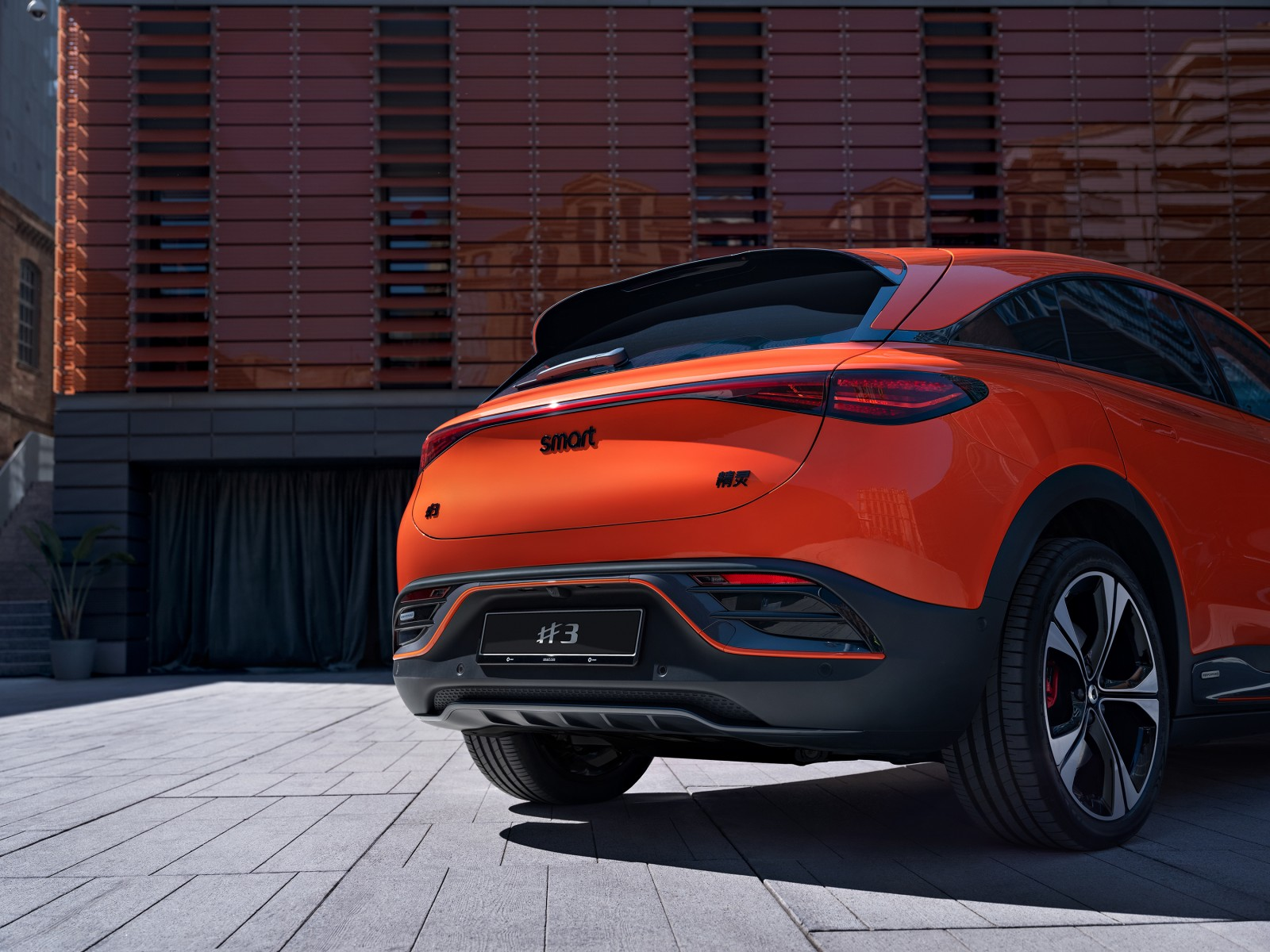 Zhang Mingxia also mentioned that Smart has done a lot of analysis on its own user group. In short, there are two unexpected things about Smart Fortwo EQ.
The first is that there are more female car owners than expected, accounting for more than 70%, slightly higher than the proportion of women in the era of fuel vehicles. Smart Fortwo EQ is designed for women, emphasizing on appearance and many ritualistic things. Smart hopes that the proportion of Smart Fortwo EQ Gen3 can be more diversified.
Although the configuration of Smart Fortwo EQ Gen1 is not necessarily designed only for female car owners, this technology can better help female car owners. In addition, Smart also provides female car owners with some small convenience and sense of security, such as space for storing bags, small refrigerators, and ambient lights. Smart is not a completely female brand, but Smart has always been thinking about how to serve female car owners better.
The second is that the average user age is around 33 years old, slightly older than the expected 30 years old, and the proportion of family users is also higher than expected. Many are additional users, which means that the family already has one car.
This year, Smart will need to come up with more creative ideas in service, such as the unique "pet mode" of Smart. At the same time, Smart is also thinking about how to better use its own creativity.
Regarding the future development of Smart, Ms. Zhang Mingxia revealed that the Smart electric family matrix will continue to expand. For Smart, what must be done is to create designs that make users more excited. In addition, Smart's intelligence should also be just right, which is reflected in the trendiness. Smart will create more fun and trendy points based on real-life user scenarios.Talking about the delivery status of Smart this year, Ms. Zhang Mingxia said that it is already accelerating. Smart's production capacity is rapidly increasing, and there were over 12,000 deliveries in the first quarter of this year. Based on the feedback from the previous market, the all-new Smart Fortwo #3 will be launched in the Chinese market in June, and the plan is to initiate the delivery in the same month. Currently, the Chinese market has a bigger share, but in the long run, the overseas market and the Chinese market should present a balanced state.
Last year, Smart developed very fast, and the entire business was a process of adaptation in a new D2C direct sales agent model, so Ms. Zhang Mingxia expressed apologies for some problems that occurred in delivery and service quality for some users. This year, Smart will pay attention to the real voice of users on social media and hope that users can supervise Smart's services more. At the same time, based on a clear understanding of everyone's standards and commitments to user services, Smart will take practical actions to keep an open and honest attitude to optimize and improve the brand.
From Mercedes-Benz to Smart, Ms. Zhang Mingxia said that there were two reasons that attracted her to the Smart brand. The first was the passionate friends, and the second was the D2C direct sales agent business model of the Smart brand. This is a very interesting and new field, which is data-driven and user-centric. It is still very challenging to do.
Smart's core operation concept is "User-Centered, Digitally Driven," and "Digitally Driven" is also what the Smart team has been learning. It is a very challenging problem to use the collected data well in compliance with laws and regulations and reflect it on the product. This is the iteration of the business model, the direction of progress, and one of the reasons that attracted Ms. Zhang Mingxia to Smart. Secondly, for the selection of management concept and strategic mode, the business model is also a brand new challenge.
This article is a translation by ChatGPT of a Chinese report from 42HOW. If you have any questions about it, please email bd@42how.com.