Recently, Mercedes-Benz has released new details of its upcoming E-Class, which will be launched on April 25th. As an updated model, the new Mercedes E-Class (W214) will receive upgrades in terms of exterior, interior, and powertrain. The long-wheelbase version is also expected to be unveiled later this year.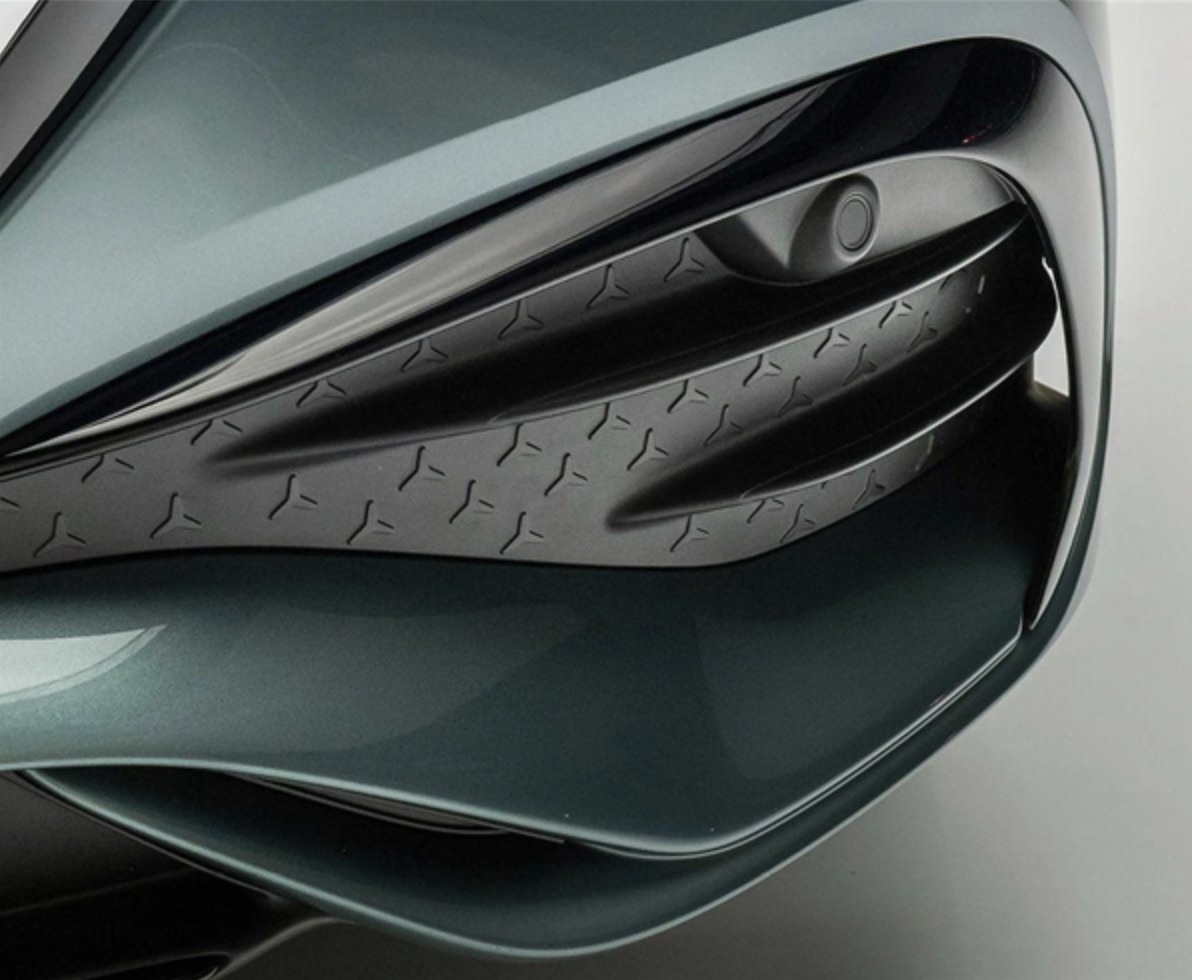 The new headlights will feature a brand-new design, with a wave-like pattern at the bottom resembling a tribute to the classic "peanut headlights" of the W211. It is expected that this car will also feature digital intelligent headlights. The fog light area at the bottom has a similar design style to the electric design style of the Mercedes EQ family. The shape is more rounded, and it uses a closed treatment. In addition, the new car will be equipped with large-diameter spoke-style wheels.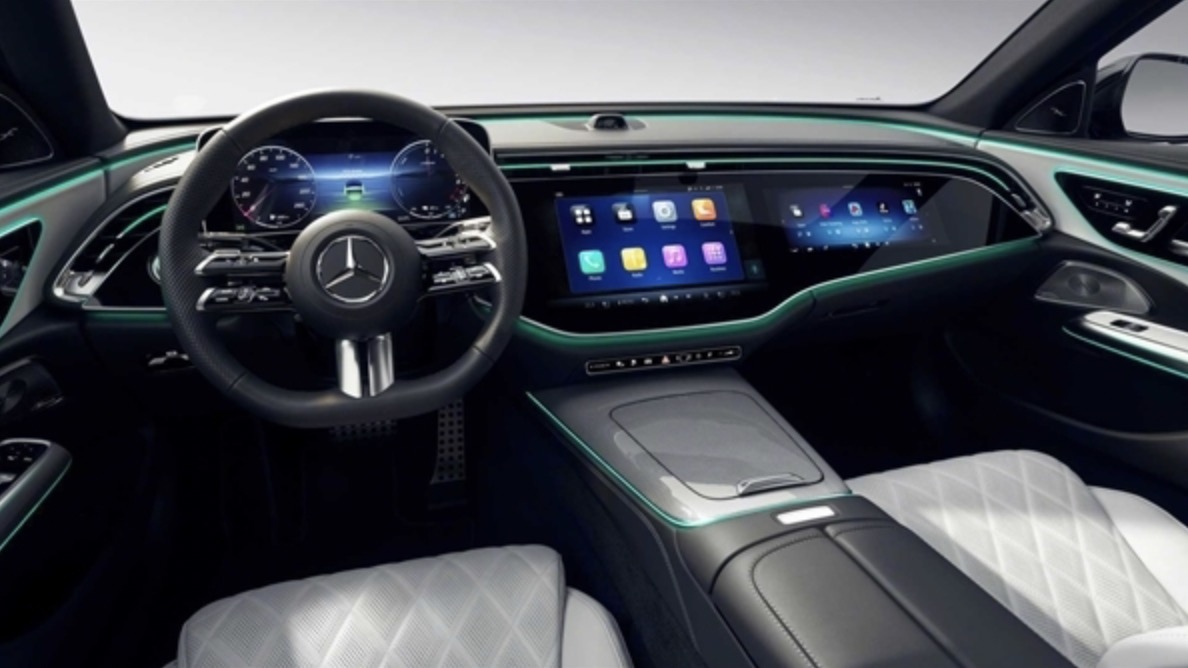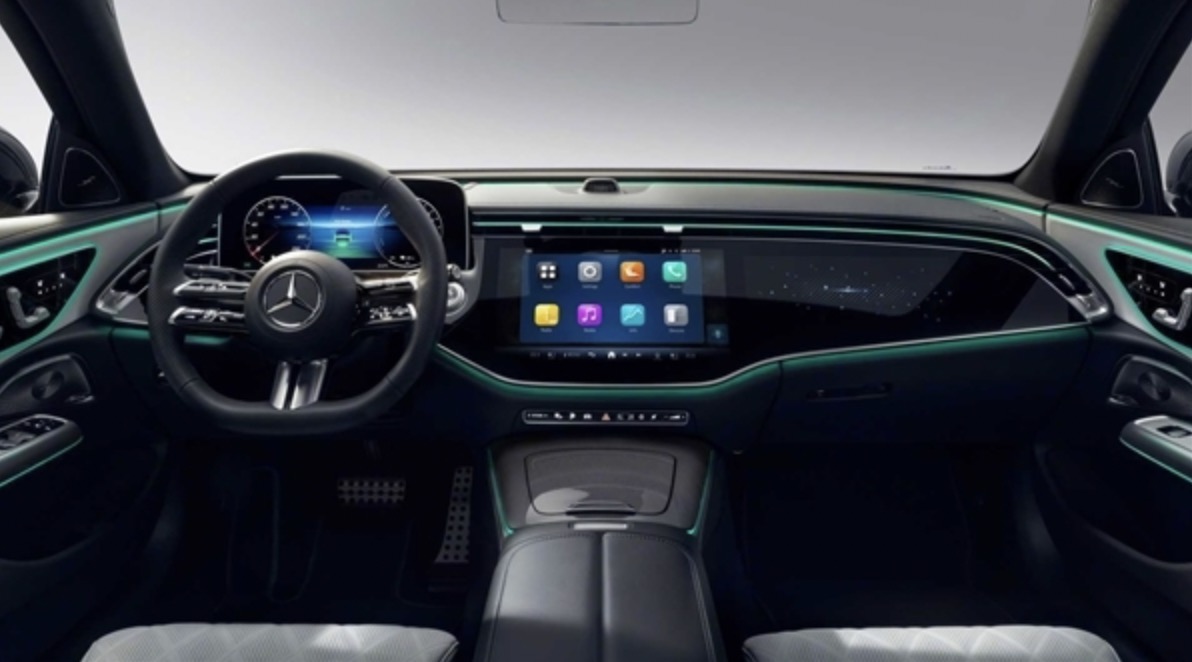 The new interior will adopt the latest family design style, consistent with other models such as Mercedes EQS and EQE. The ultra-large triple screen is equipped with the MBUX Superscreen system, paired with the latest-style three-spoke steering wheel. The classic Mercedes turbine air vents have been replaced by laterally vented outlets, and quick physical buttons have been moved from the central armrest to below the main screen.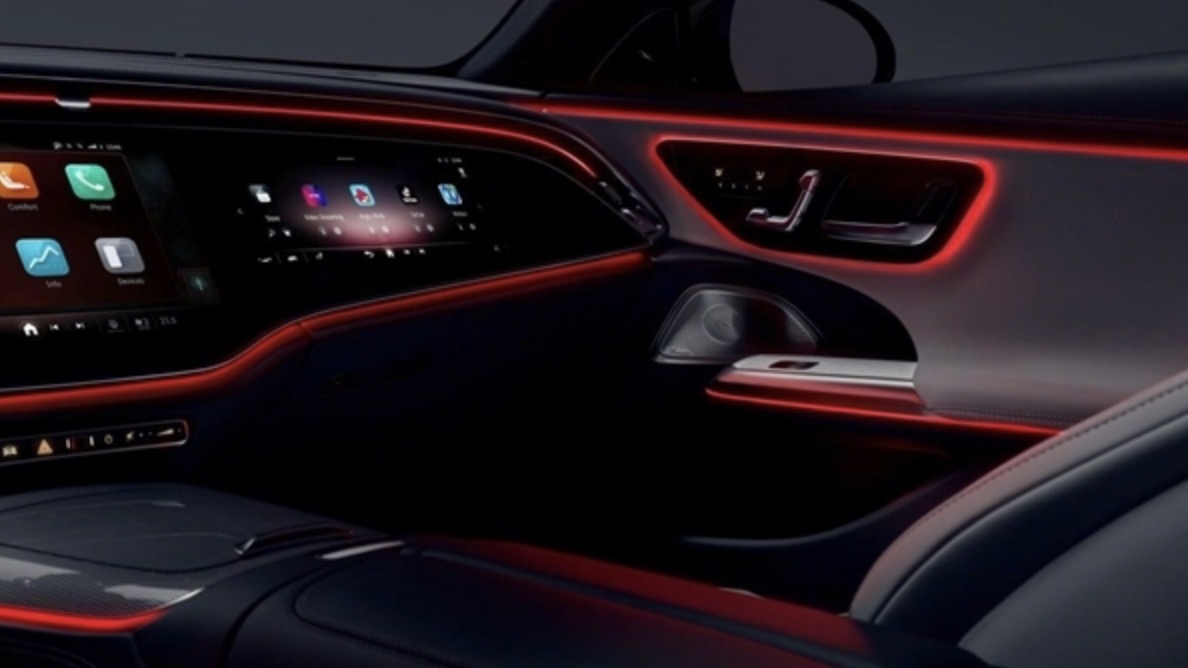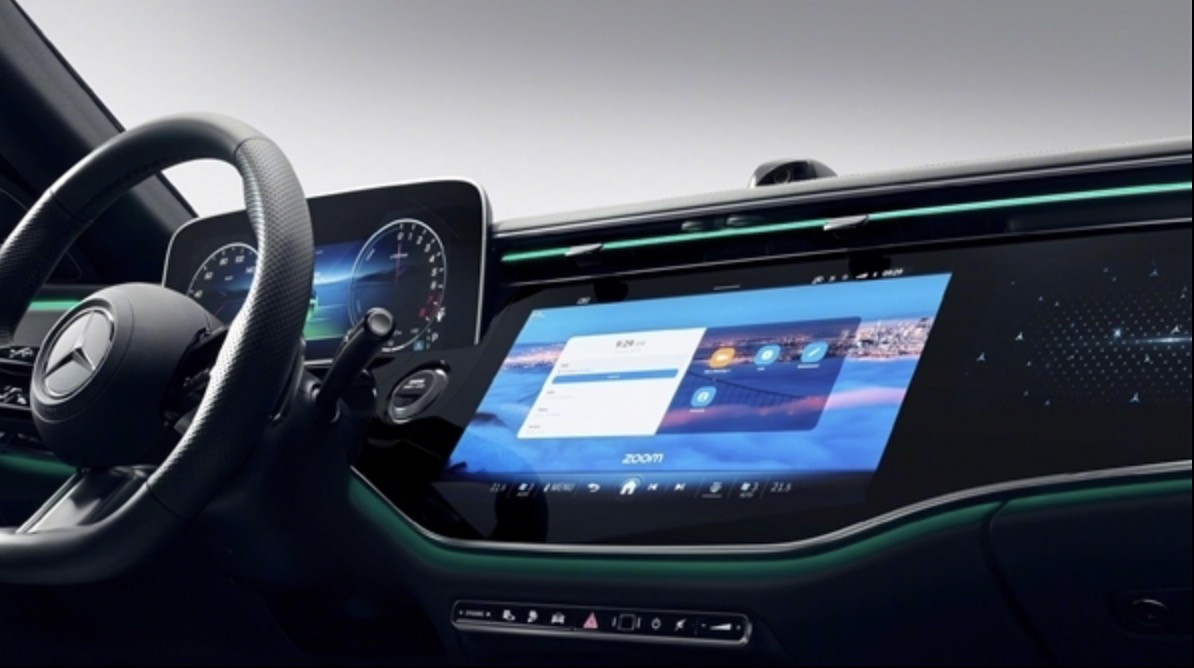 The new E-Class offers the "Active Environment Lighting" function, which works with the audio system to automatically change the interior lighting system according to the rhythm of the music. It is worth noting that the new E-Class adds a selfie camera, which can only be used when the car is stationary, making it easy for users to take pictures or participate in video conferences via Zoom, Webex, and other platforms. The new system also supports games such as TikTok and Angry Birds, and web browsers, and has driver monitoring capabilities, and can even adjust the brightness of the passenger screen actively.In terms of power, the all-new E-Class is expected to offer four-cylinder gasoline and diesel engines in markets around the world, and will be equipped with a 48V mild hybrid system and a plug-in hybrid system.
This article is a translation by ChatGPT of a Chinese report from 42HOW. If you have any questions about it, please email bd@42how.com.