Since 1979, Mercedes-Benz has welcomed the birth of the 500,000th G-Class. In celebration of this, Mercedes-Benz has created a special edition retro model that pays tribute to history.
In terms of appearance, the new car is based on the 1986 280 GE model, with a black air inlet grille covering the front of the car, and a silver Mercedes logo in the center. The headlights feature a circular design, with retro orange turn signal lights on top. The edges of the windows are covered in retro rubber. The car roof also features a luggage rack. Overall, the unique agave green color makes the car look extremely retro.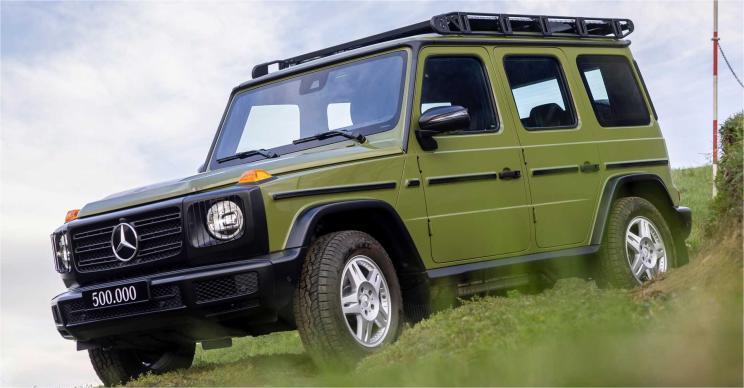 At the rear of the vehicle, it looks relatively similar to the current Mercedes-Benz G-Class, with LED taillights that fit the current era. The classic spare tire is hung outside, with a fabric tire cover bearing the Mercedes-Benz logo. On the right side of the rear of the car, a ladder is connected to the roof luggage rack.
Inside the car, it is expected to feature retro fabric decorations, and the side handles will be equipped with badges marking the 500,000th G-Class.
In the long history of the G-Class, the appearance has not changed much, but its engine has been upgraded continuously. Recently, the all-electric version of the G-Class has been exhibited at the Shanghai Auto Show, and the fully electric version of the G-Class will be mass-produced next year.
This article is a translation by ChatGPT of a Chinese report from 42HOW. If you have any questions about it, please email bd@42how.com.