The heavy-duty carrier rocket "Starship" of the American space exploration technology company SpaceX ignited and launched in Texas. The rocket failed after approximately 2 minutes and 40 seconds after launch and exploded, resulting in a failed initial launch. Today (April 21), we have learned that, due to the failure of the Starship launch, Tesla's market value evaporated by more than 55 billion US dollars overnight. At the same time, the three major stock indexes of the US stock market collectively fell yesterday, with the Dow down 0.33%, the Nasdaq down 0.80%, and the S&P 500 index down 0.60%. On the plate, most large technology stocks fell, among which Tesla fell 9.75%, with a market value evaporating more than 55 billion US dollars.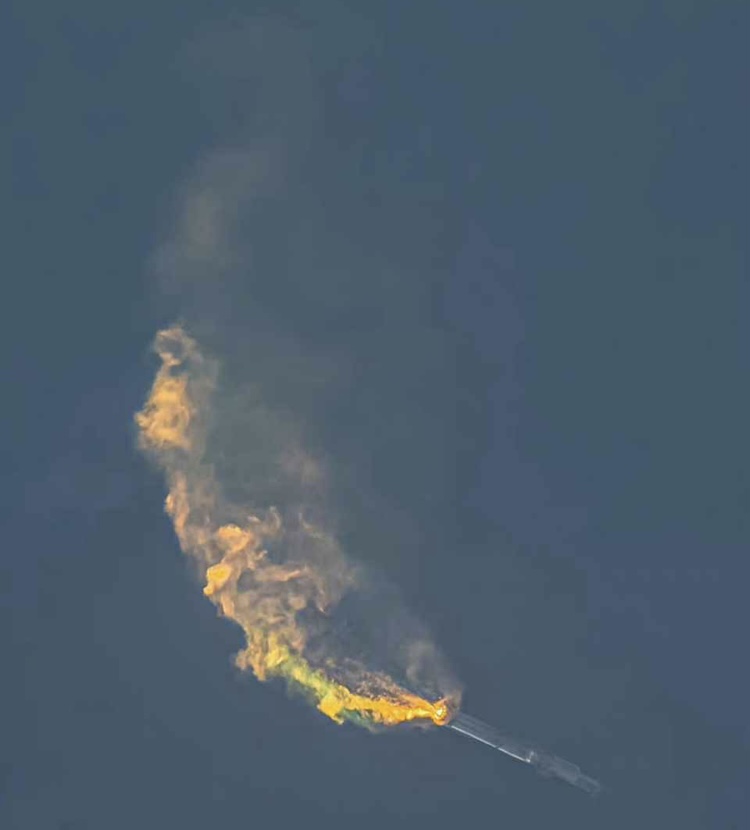 According to the SpaceX official website, the first-stage booster of the "Starship" rocket system is called the "super-heavy thrust engine," and the second stage is called the "Starship" spaceship. The "super heavy thrust engine" is as high as 70 meters, with a diameter of 9 meters, equipped with 33 "Raptor" engines, using liquid methane/liquid oxygen propellant, installing four fixed-grid wings, and not equipped with landing legs. SpaceX plans to use a ground tower "capture" form for recovery.
It is understood that the SpaceX Starship is the most powerful rocket ever built. Musk said the rocket was built to go to Mars. The first flight test is expected to complete nearly a whole lap around Earth, but the journey ended before it began. SpaceX is still celebrating the test flight on Twitter. In response to this failed test flight, SpaceX responded: "We can learn from this test and improve the quality of the Starship in the future." Musk also congratulated the Starship team and said that lessons would be learned to prepare for the next few months of test flights.
This article is a translation by ChatGPT of a Chinese report from 42HOW. If you have any questions about it, please email bd@42how.com.