On April 16th, the launching ceremony of FAW Toyota bZ3 was successfully held in Shanghai. At the event, three versions of FAW Toyota bZ3 were introduced: Elite PRO at RMB 169,800, Long-range PRO at RMB 189,800, and Long-range Premium at RMB 199,800. Meanwhile, customers who complete the purchase between April 16th and July 31st, 2023 can enjoy exclusive benefits of RMB 15,000 and multiple special offers, including "Zero Burden on Car Purchase", "Zero Pressure on Car Swap", "Zero Worries on Car Maintenance" and "Zero Disturbances on Car Driving".

In addition, FAW Toyota bZ3 offers five optional packages for customers to choose from.

As of April 16th, the number of orders for FAW Toyota bZ3 has reached 5,000. On the day of the launch, bZ specialists from FAW Toyota's five major regions across China delivered cars to five new car owners, marking the official start of bZ3's delivery to customers nationwide.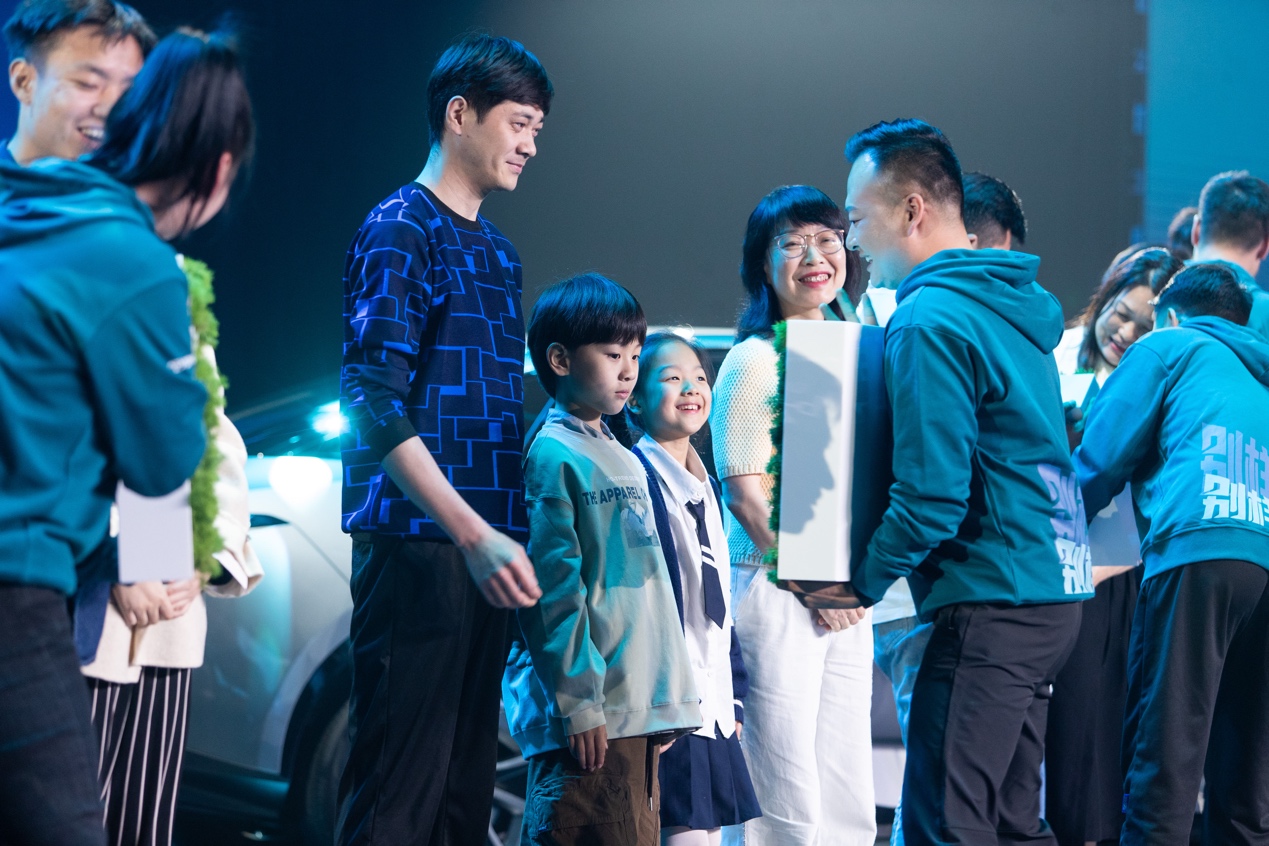 FAW Toyota bZ3 launch ceremony included three sections: "Heritage", "Innovation", and "Customer". The AI intelligent partner of bZ3, "Xiao Fei", acted as the host of the event.
Guided by "Xiao Fei", audiences delved into the birthplace of bZ3 – the FAW Toyota New Energy Factory. The factory has always adhered to the QDR (Quality, Durability, and Reliability) standard in production and manufacturing.
Chief Designer of FAW Toyota bZ3, Takeshi Kato, specially led his design team from Japan to interpret in-depth the advantages of the new car in terms of e-TNGA architecture, pure electric quality, advanced technology, and other aspects.
Benefiting from the low center of gravity and high rigidity characteristics of the e-TNGA platform, as well as the 55:45 excellent front and rear weight distribution, the bZ3 can effectively reduce the body sway and front/rear shock during driving pleasure. On bumpy city roads, the bZ3 reduces passenger's body and head movements by suppressing useless vehicle movements.
The bZ3 also has a 2,880mm long wheelbase. As a "New Experience BEV" vehicle, the bZ3's smooth acceleration and deceleration provide a comfortable driving experience for the driver.
For electric vehicle users, driving range is often their main concern. The bZ3 adopts a highly efficient flat-wire motor and low-viscosity reducer lubricating oil, which reduces energy loss by about 50% compared to ordinary lubricating oil. In addition, the bZ3 has a drag coefficient as low as 0.218, which results in lower energy consumption with a fuel consumption of only 11 kWh/100 km, leading its competitors. Furthermore, the bZ3 also provides users with more secure maneuvering. At a speed of 120 km/h, the overall downforce of the vehicle increases by 30%, improving its stability. The bZ3 also achieves a longer driving range of 616 km (CLTC cycle) by using ultra-low rolling resistance tires and reducing the vehicle's aerodynamic drag by 22%.
In terms of battery safety, the bZ3 follows Toyota's QDR standard and uses lithium iron phosphate batteries that do not smoke or ignite during needle penetration experiments. The cooling system is designed under the battery unit, reducing the possibility of short-circuit caused by coolant leakage or condensation. In addition, the bZ3 battery uses a dedicated high-resistance coolant, LLC, with insulation performance about 50 times higher than that of ordinary coolant, which greatly reduces the possibility of short-circuit and fire. Furthermore, by monitoring voltage through the battery management system, charging and powertrain assembly, and motor controller, the bZ3 can reduce the occurrence rate of overcharging faults caused by voltage sensor failure. The power system also adds a local network to the power network of the communication line to prevent the vehicle from stopping.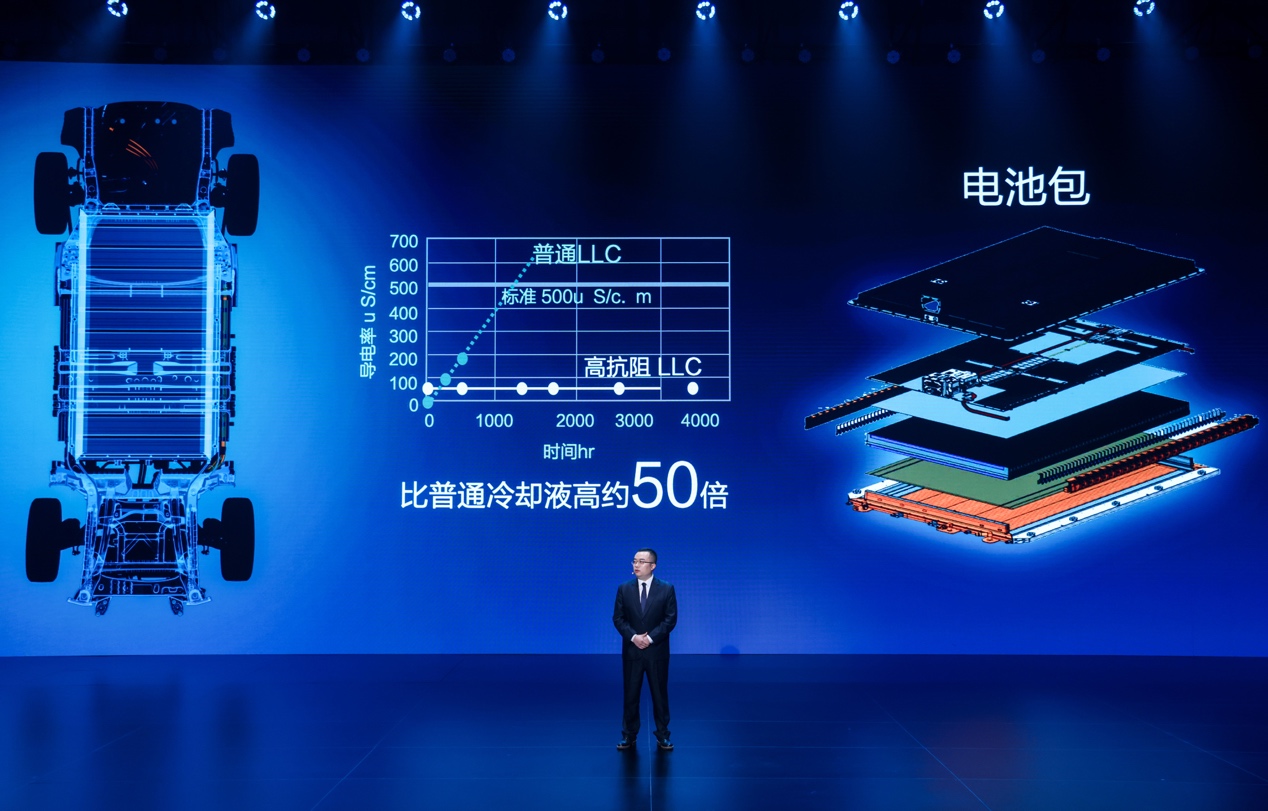 In terms of fast charging, the bZ3 only takes 27 minutes to complete 30%-80% of quick charging, even in low-temperature environments of -10 ℃, this data is 47 minutes. In addition, the bZ3 is also equipped with a 3,300 W external power supply function, which can meet the use of all 220 V domestic appliances.
The bZ3 adopts a 12.8-inch floating multimedia navigation system, using a vertical design, which is more in line with users' habits of using the phone vertically, and provides a good viewing angle for rear passengers.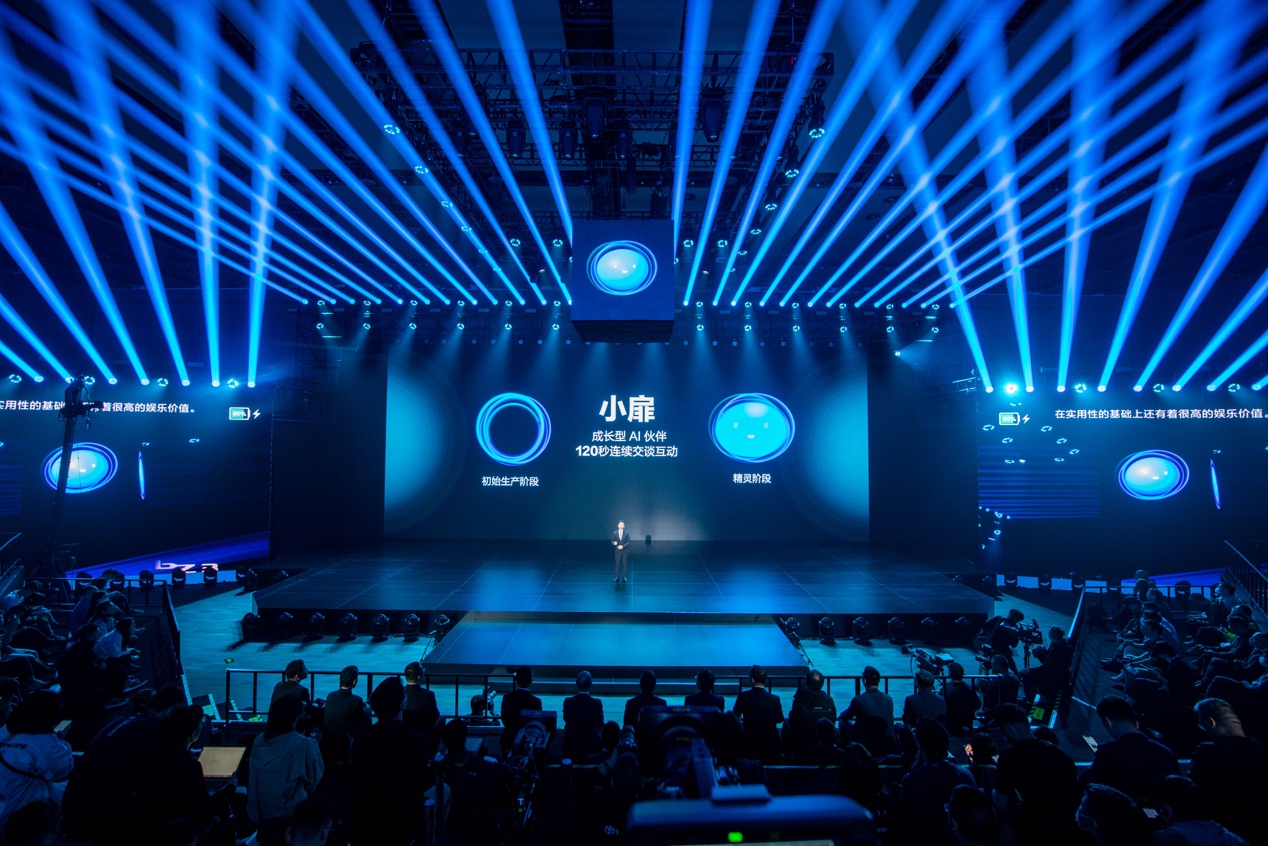 At the same time, "Xiaofei" also supports recognition of Mandarin, Cantonese, and Sichuan dialect, and supports non-wake-up and 120-second continuous commands and natural voice input in multiple scenarios.
It is worth mentioning that AI experience officer Lin Jiachuan also came to the scene. In the interaction process, "Xiaofei" accurately recognized and executed every command that Lin Jiachuan gave, demonstrating the intelligence level of bZ3.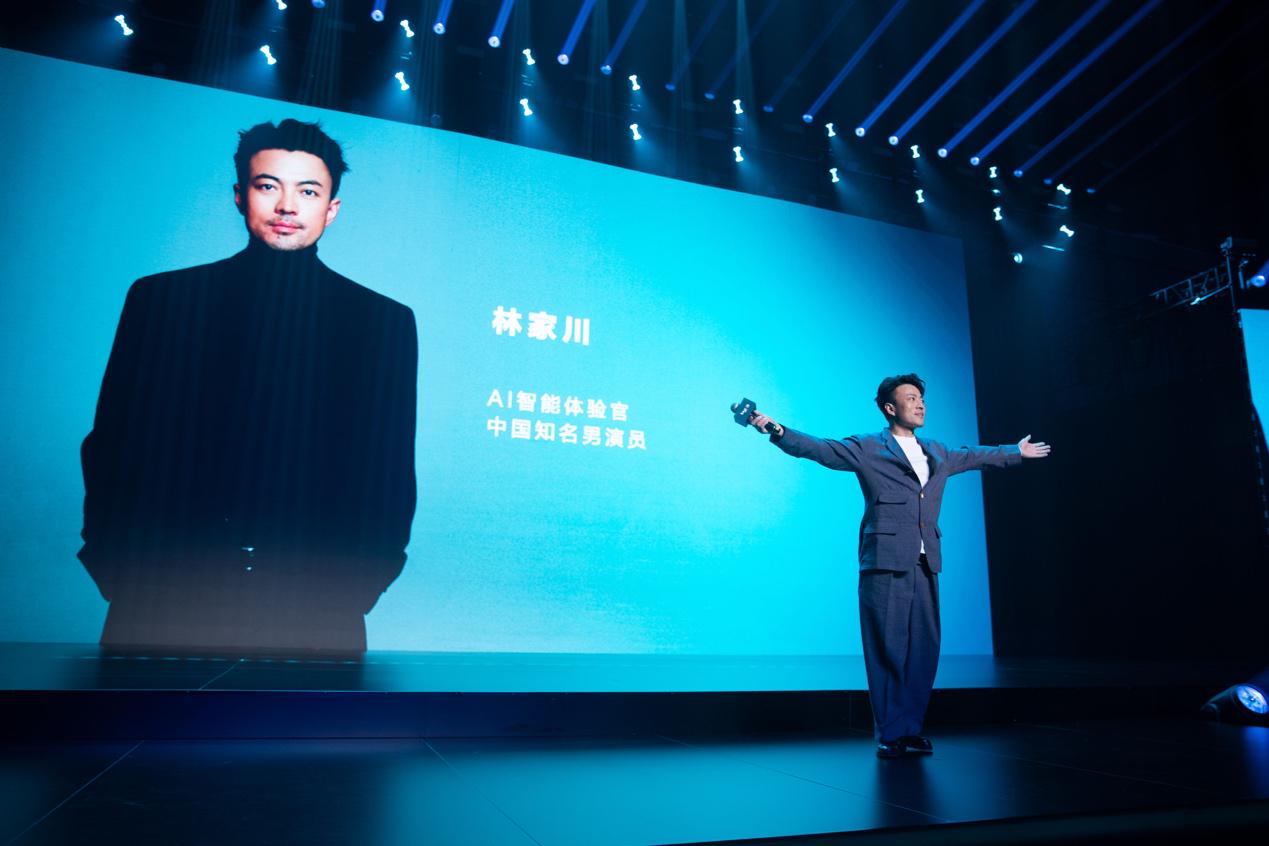 At the end of the press conference, the children's choir and five families, bZ commissioners, and on-site media sang "The Brightest Star in the Night Sky". Dong Xiuhui, General Manager of FAW Toyota Motor Sales Co., Ltd., Shimizu Takaharu, Executive Vice President of FAW Toyota Sales Co., Ltd., Wang Linhu, Deputy General Manager of FAW Toyota Motor Sales Co., Ltd., Katoh Takeshi, bZ3 Chief Designer, and his design team held the hands of the children and went on stage together.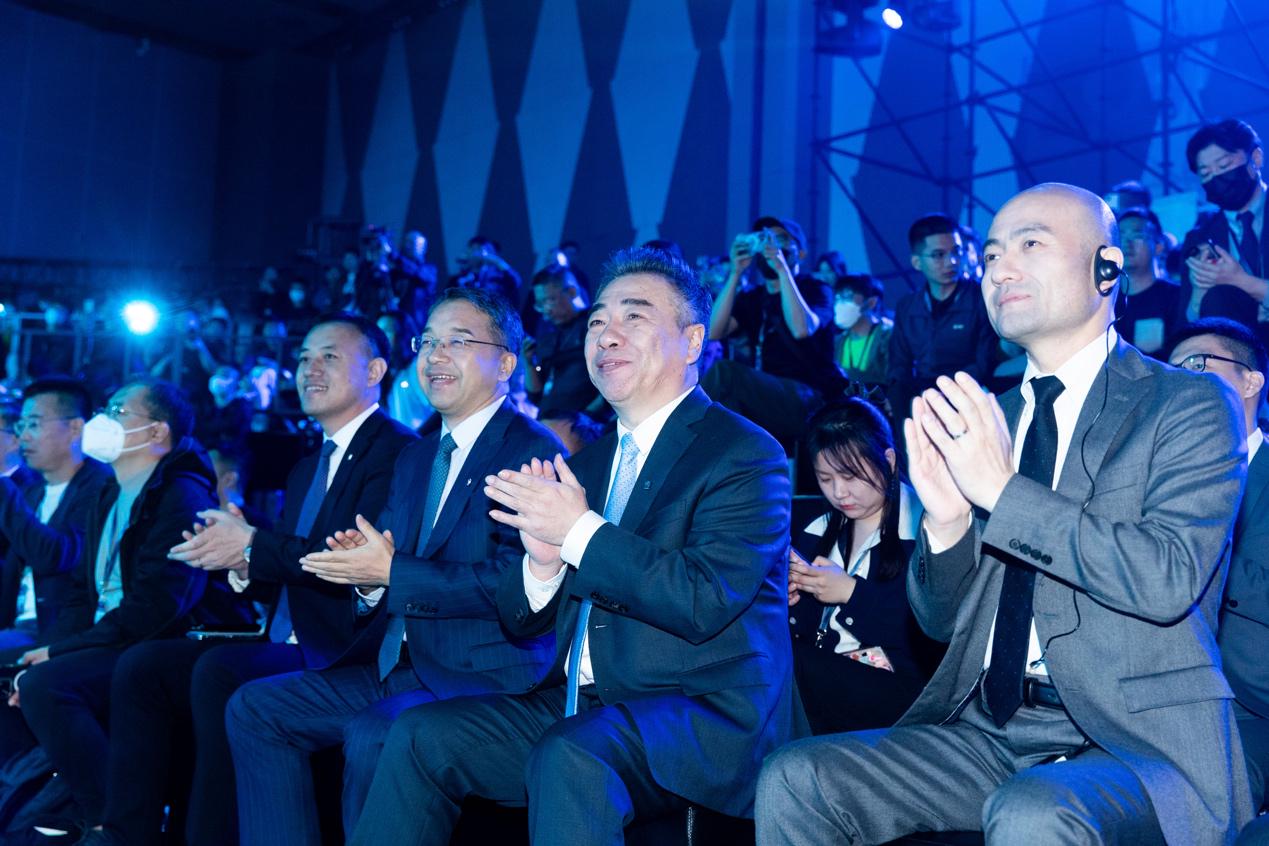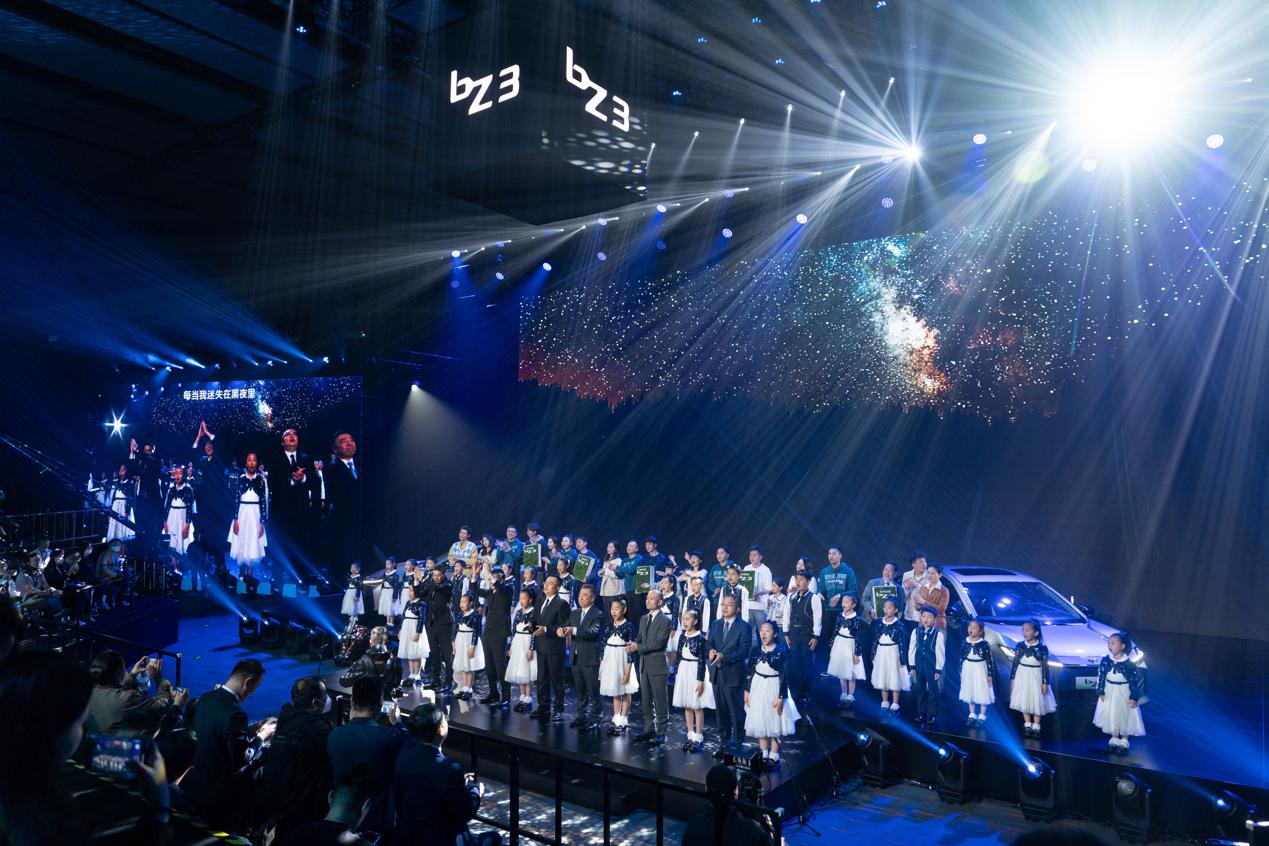 The bZ3 from FAW Toyota will appear on the stage of the Shanghai Auto Show after its launch.
This article is a translation by ChatGPT of a Chinese report from 42HOW. If you have any questions about it, please email bd@42how.com.