The latest batch of MIIT application catalogs includes the application information of the first MPV model under the Wei brand. Judging by the rear logo, the new car may be named Wei Brand GaoShan.
The new car's design style is different from the existing Wei brand models. It features a large front grille, decorated with straight waterfall style chrome trim elements, paired with polygonal headlight clusters and the central Wei brand logo, creating a solid and stable visual effect. Meanwhile, chrome trim is also added to the front lip and side air ducts.
From the side, the car adopts a relatively straight roof design, providing ample headroom for passengers inside to a certain extent. As for the rear, the new car incorporates through-type light clusters, with vertical shaping at both ends.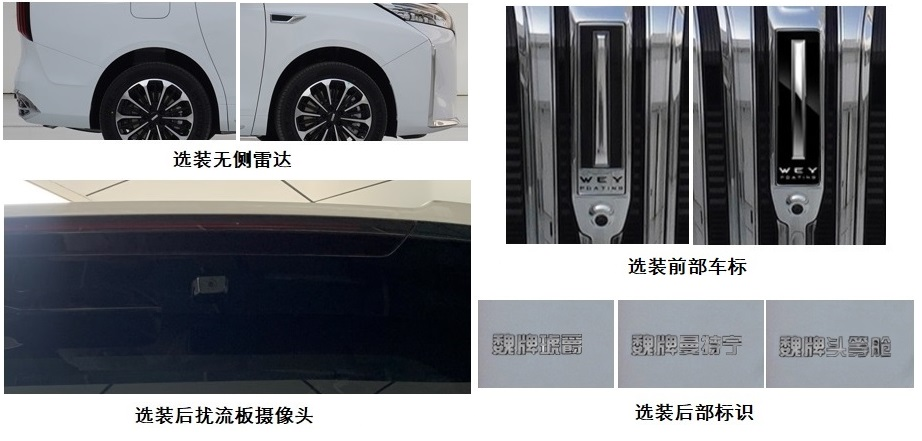 The dimensions of the new vehicle are 5,045 × 1,960 × 1,900 mm, with a wheelbase of 3,085 mm, offering a 7-seat layout. In addition, the new car will be equipped with a PHEV system consisting of a 1.5T engine (model E15BD) produced by Great Wall Motors Company Limited, with a maximum engine power of 115 kW, and a nickel-cobalt-manganese ternary lithium storage battery.
This article is a translation by ChatGPT of a Chinese report from 42HOW. If you have any questions about it, please email bd@42how.com.