Recently, the latest MIIT catalog revealed the power information of the new Tengshi N8 vehicle. Its plug-in hybrid version will feature a 1.5 T engine and motor, and will offer DM-i two-wheel drive and DM-p four-wheel drive models, while an all-electric version will also be available in both two-wheel and four-wheel drive configurations.

「All-Electric Two-Wheel Drive」

「All-Electric Four-Wheel Drive」

「DM-i」
「DM-p」
In detail, the plug-in hybrid models are equipped with a 1.5 T engine, which maintains a maximum power output of 102 kW. The DM-i model has a maximum motor power of 160 kW, while the DM-p model has maximum front/rear motor powers of 160 kW and 200 kW, respectively. The all-electric two-wheel drive model has a maximum front motor power of 230 kW, and the four-wheel drive model has maximum front/rear motor powers of 230 kW and 200 kW, respectively.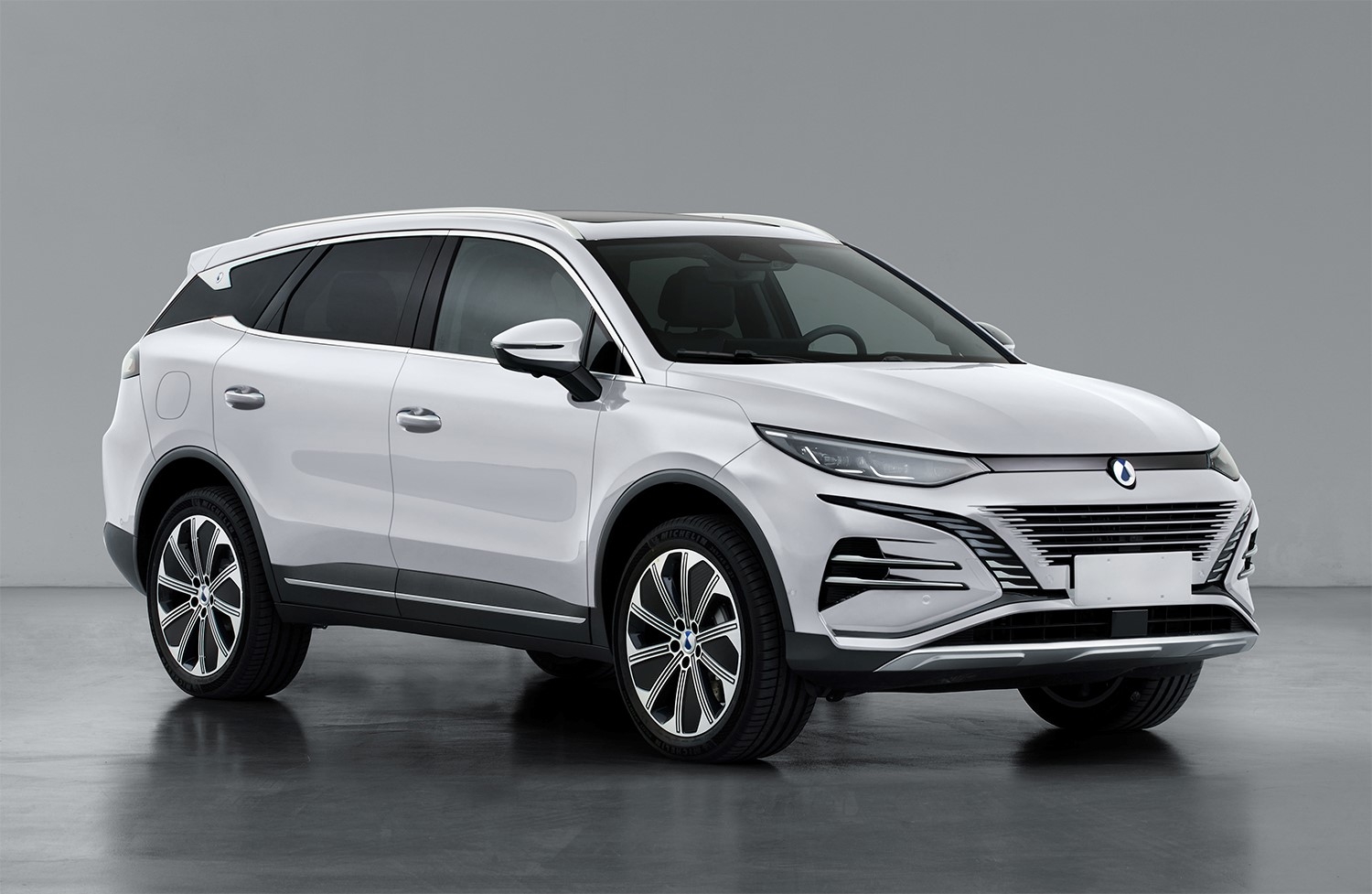 In terms of appearance, the new vehicle shares some resemblance with the Tengshi N7, featuring saber-toothed daytime running lights on both sides and incorporating aerodynamic design in the fog light area. The pure electric version adopts a closed grille design, while the plug-in hybrid version is equipped with a bar-shaped grille.
As for dimensions, the vehicle measures 4,949 × 1,950 × 1,725 mm (length × width × height) and has a wheelbase of 2,830 mm, positioning it as a midsize SUV. It will offer 20-inch and 21-inch wheel options, with corresponding tire sizes of 255/50 R20 and 265/45 R21, respectively. it has an approach angle of 20 degrees and a departure angle of 21 degrees.
At the rear, the new vehicle features a "Π" shaped light cluster, similar to the Tengshi X. The pure electric and plug-in hybrid versions show little difference in the overall rear design and are expected to be distinguishable only by their respective badges. Moreover, the filing information reveals that the Tengshi N8 will have three rows of seats, with six and seven-seat configurations available. A five-seat option is likely to be offered as well.
This article is a translation by ChatGPT of a Chinese report from 42HOW. If you have any questions about it, please email bd@42how.com.