The most profound memory I have of Toyota cars is not the Corolla, the Crown, or the RAV4, but the Prius. In the early 2000s, when traditional sedans and hatchbacks dominated the streets, the first time I saw a Prius in my neighborhood, it became a car I couldn't help but give a second glance as I walked by.
The reason for my fascination was first, the term "hybrid" sounded very futuristic back then. The parallel and series hybrid technology found in today's various hybrid vehicles is identical to that of the Prius. You could say Toyota was technologically ahead by 20 years, or perhaps they had a more advanced awareness of the relationship between fuel economy, environmental friendliness, and performance.
Second, the futuristic design that didn't belong to the early 21st century was captivating. The triangular integrated design was the essence of the entire vehicle. It resembled today's electric vehicles, but 20 years ago, it boldly discarded the cumbersome and complex lines and the excessive decorative elements used to enhance luxury. The interior design also stood out against the luxurious wood-grain aesthetics, making it simple yet extraordinary.
Third, the near-300,000 price tag made it an unattainable car for me. Back then, that amount could easily buy a two-bedroom apartment.
Fortunately, twenty years later, with the arrival of the electrification era, the automotive industry has entered an unprecedentedly diverse stage of development. I've encountered another Toyota vehicle that I can't help but take a second look at — the FAW Toyota bZ3, which may finally be within reach.
Just like the Prius 20 years ago, the FAW Toyota bZ3 represents Toyota's exploration of future energy and mobility at every moment. The bZ3's exploration is more distinct, both in its appearance and in its core features. Unlike the Prius, the FAW Toyota bZ3 is more affordable 20 years later, allowing more people to enjoy the fun of driving and traveling in the electric era.
In terms of appearance, not to mention the powerful hammerhead shark front face, the bZ3 stands out as a recognizable and youthful model in the family lineage. Its three-dimensional cut body resembles a Gundam, and when the headlights are turned on, one almost wants to shout, "I will attack in Gundam mode". These sharp lines do not affect its smooth styling, achieving a low drag coefficient of 0.23Cd.
The classic pure electric car layout of long wheelbase and short front and rear overhangs give it body dimensions of 4725mm × 1835mm × 1475mm and a wheelbase of 2880mm. The front and rear passenger space reaches 967 mm, combined with the one-piece ultra-soft sofa in the rear, it proves that space and comfort remain its strong suit even as times change.
The core feature is the e-TNGA pure electric platform. Under this platform, vehicle length, width, height, wheelbase, front, and rear overhangs can be adjusted for different models. Regardless of the model, a low center of gravity and high rigidity body are characteristics of the e-TNGA pure electric platform. With these traits, the bZ3 is able to offer great driving control and the ensuing stability ensures a comfortable driving and riding experience for both drivers and passengers.
With a maximum range of 616km, the bZ3 provides a solid foundation for future mobility, while its 180kW electric motor and maximum torque of 303N・m offer exhilarating driving fun. More importantly, a minimum energy consumption of 11kWh per 100 kilometers ensures you have the confidence to explore the future of transportation.
If superior driving experience, fuel efficiency, and exceptional design pay homage to the Toyota Prius from 20 years ago, then the more intelligent driving safety features represent a surpassing of its predecessor. The bZ3 is equipped with Toyota Safety Sense, including PCS Pre-collision Safety System, DRCC Dynamic Radar Cruise Control, LTA Intelligent Lane Tracing, LDA Lane Departure Alert, AHB Automatic High Beam, RSA Road Sign Assist, and EDSS Emergency Driving Stop System. Combining these advanced driving assistance features provide greater confidence for navigating high-speed highways, lane changes, and night-time driving.
More importantly, as we mentioned, the FAW Toyota bZ3 boasts an outstanding product offering at a much more accessible price compared to the Prius 20 years ago.
In recent years, the term "technology democratization" has frequently been mentioned – providing a superior smart-driving experience at a lower cost for a wider audience. However, compared to the dramatic changes in autonomous driving and myriad seemingly cool smart-light-labels and exaggerated designs, what the majority of average consumers may need isn't necessarily those features.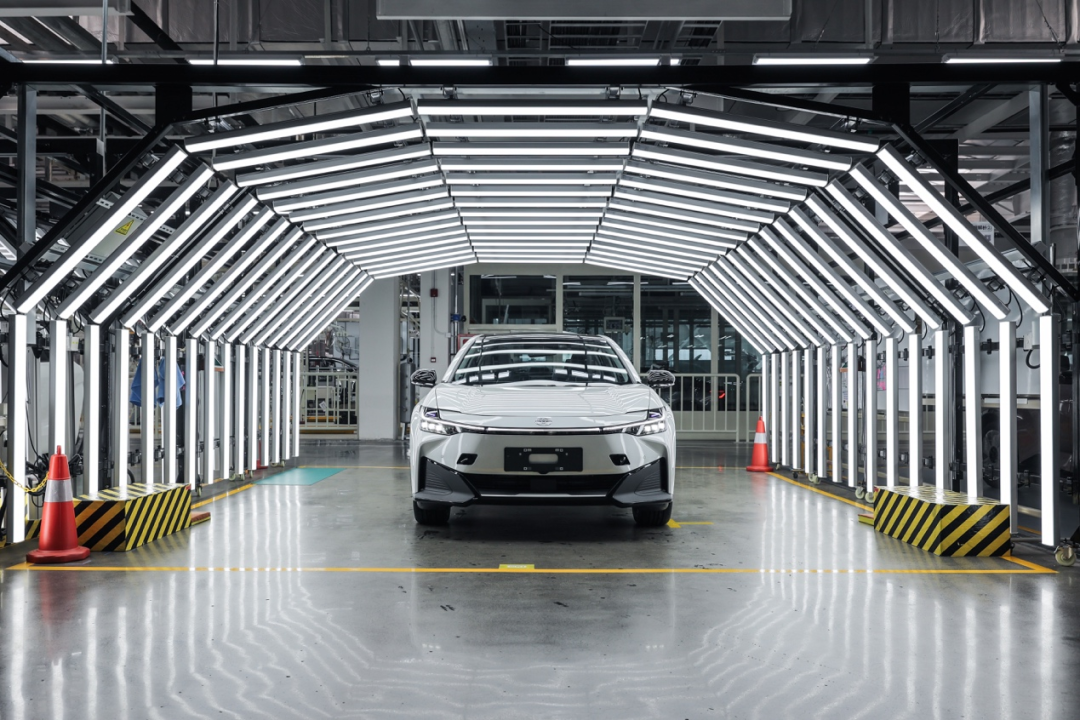 Rather than "technology democratization," it is more apt to describe it as "transportation democratization." More average consumers need a vehicle that can accompany them on everyday journeys at a more approachable and reasonable price. This aligns perfectly with FAW Toyota's "pragmatic" car-making philosophy. The bZ3 may not be the most aggressive presence in the electric vehicle trend, but it will be a more reliable, practical, and in-demand option for many regular consumers.
One could say that the FAW Toyota bZ3, with a price range of 169,800 to 199,800 yuan, lowers the barrier to purchasing a dependable, practical electric vehicle. Moreover, customers who book their vehicle before April 16th will receive a 20,000 yuan pre-order exclusive benefit package that includes lifelong warranty for the "tri-electric" system for the first owner, six complimentary one-click charging instances, and free customer maintenance pickup and delivery for the first year.
A Toyota for the electrified era should become more accessible to ordinary households, enabling more average consumers to enjoy the pleasure of transportation at a more affordable price.
This article is a translation by ChatGPT of a Chinese report from 42HOW. If you have any questions about it, please email bd@42how.com.