Author: Michelin
In the first quarter of 2023, the domestic automotive market may experience its most intense competition. On one hand, we have fuel vehicles making a last-ditch effort with attractive discounts; on the other hand, the endless stream of new energy vehicles is vying for the best configurations and prices. As the saying goes, when the tide recedes, we see who is truly swimming naked – the results of this fierce battle will reflect each player's true strength.
In March, Leap Motor delivered a total of 6,172 new cars, a month-over-month increase of 93%. Out of the orders placed in March, 11,692 units were for the C11 model series, and C platform series new product orders accounted for 80%.
What is driving Leap Motor's delivery and order growth against the trend? Can Leap Motor maintain this momentum moving forward?
Iron Bucket Cars, Impossible Hexagons?
As we entered 2023, the automotive market took a sharp turn. According to data released by the China Passenger Car Association, the cumulative retail sales of passenger vehicles in the first three months reached 4.275 million, a year-over-year decrease of 13%; new energy vehicles have returned to a steady growth after consecutive years of rapid growth, with cumulative sales increasing 15% year-over-year in the first three months.
Although the market-demand growth has slowed, the competition in the new energy vehicle sector continues to intensify, especially in the mainstream market of 150,000 to 200,000 yuan. On March 1st, the Leap C11 extended-range and 23 new electric vehicles debuted, competing alongside other new energy mid-size SUVs such as the Haval Big Dog II, Chery Tiggo 9, Geely Galaxy L7, Changan Deep Blue S7, and market-stabilized products like BYD Song PLUS DM-i, Aiways U5, Tesla Model Y, and many more. How did the C11 manage to secure over 11,000 pre-orders amid such fierce competition?
In early March, Leap Motor launched four new 23-series models: the 23-series C11, 23-series C11 extended-range, 23-series C01, and 23-series T03. These new vehicles offer reduced prices and upgraded configurations, providing more competitive offerings. Leap Motor has dubbed these vehicles "Iron Bucket Cars." But what exactly are "Iron Bucket Cars"?In almost every field, there is an "impossible triangle," such as performance, design, and price in traditional automobiles, where it is always difficult to achieve all three. The "impossible triangle" in new energy vehicles has been expanded to include aspects like space, driving range, handling, design, intelligence, and price, creating an "impossible hexagon" for new energy vehicles. The "iron barrel car" is an even more seamless existence than a hexagon warrior.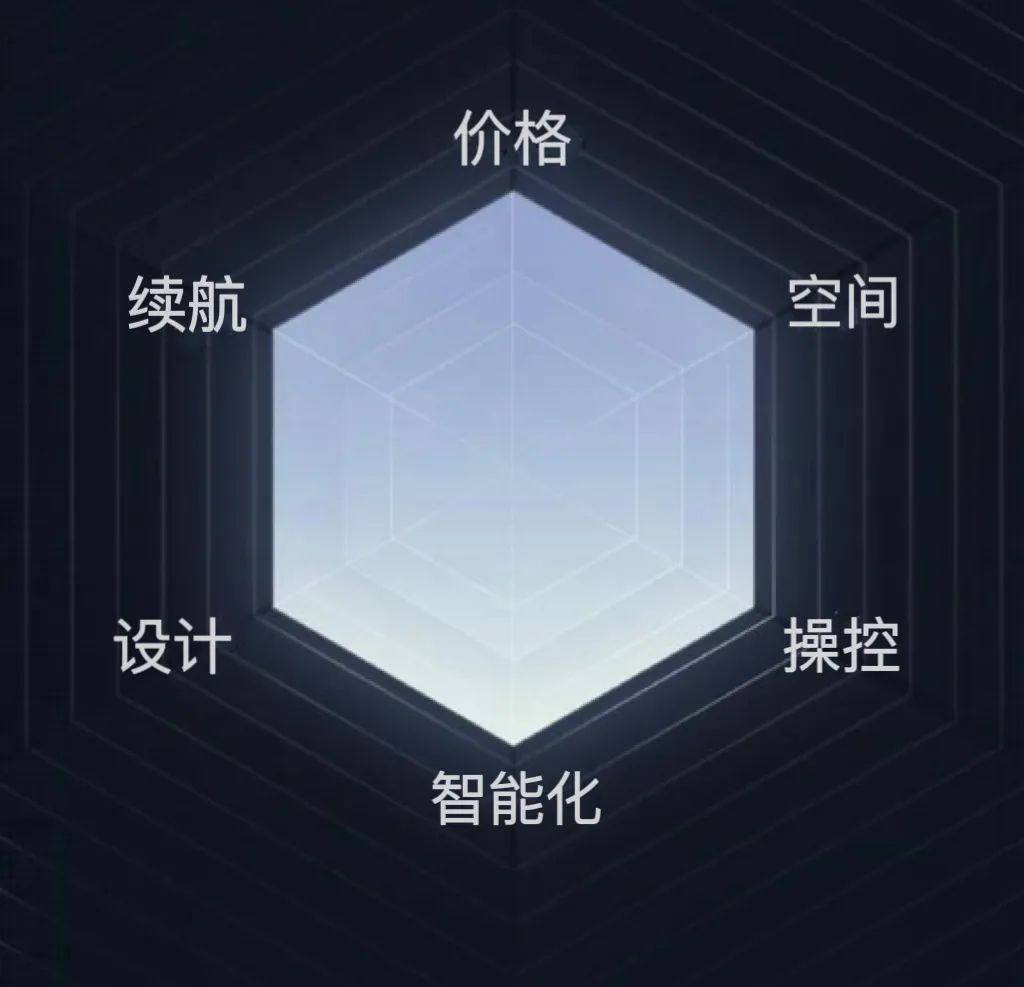 Taking the newly released C11 extended-range version as an example, let's see if it is indeed an iron barrel car. When it comes to hybrid mid-size SUVs, the undisputed "king player" is BYD Song PLUS DM-i, and we will also compare it with the recently released Deep Blue S7.
First and foremost is the price, which users care most about and are most sensitive to.
All three models target the mainstream market of ¥150k-¥200k, with the Deep Blue S7's final pricing not yet announced but presumed to be around ¥171.9k, based on its sibling model, the Deep Blue SL03.
In terms of pricing, there has always been a vague perception in people's minds: same-level configuration cars, considering battery costs and intelligent equipment, electric vehicles are often more expensive than fuel vehicles. Hence, in the past, ¥150k+ became the threshold price for such models. The Leapmotor C11 extended-range version starts at ¥149.8k, bringing the new-energy mid-size SUV "floor price" below ¥150k. For consumers, only when the prices of petrol and electricity are equal, or even when electricity is cheaper than petrol, can they compete on the same platform.
Regarding space, as a mid-size SUV, the wheelbase determines the vehicle's interior space and directly affects the experience. In terms of space, the Song PLUS is relatively compact, while the C11 offers a more generous length and wheelbase. As a mid-size SUV, the C11 has a longer body and wheelbase than its peers, providing a more spacious rear seat and trunk.
As a new energy vehicle, the range capacity is perhaps the most critical parameter for users. The pure electric range of an extended-range model represents its capability for low-cost urban commuting, while the overall range determines whether the vehicle is suitable for long-distance travel.
The pure electric range for Leapmotor C11 extended-range CLTC is 180km and 285km, respectively; BYD Song PLUS DM-i has a pure electric range of 110km; and Deep Blue S7 extended-range has a pure electric range of 160km.
For most people, 300km nearly suffices for a week's worth of commuting to and from work, meaning the 285km pure electric range of C11 extended-range can be fully electric with once-a-week charging. Song PLUS DM-i and Deep Blue S7 would require biweekly or triweekly charging for pure electric commuting. For those with long-distance needs, all three models have a combined range of over 1000km, easily solved by adding 92-octane gasoline, eliminating concerns in long-range trips for new energy vehicles.
Besides the "hardcore four benchmarks" of price, space, range, and performance, intelligent features used to be the shortcoming in the 150,000-200,000 range, seemingly only available in the 200,000-300,000 bracket. However, as intelligent features improve and domestic market competition intensifies, more products within the 150-200k range have joined the fray.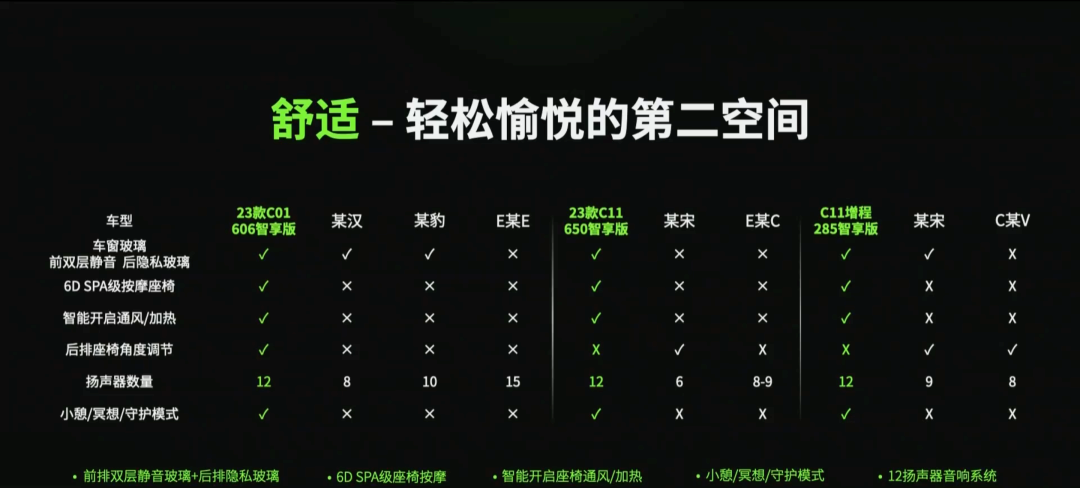 Both Leapmotor C11 extended-range and Deep Blue S7 extended-range, launched this year and priced below 200,000, come equipped with an 8155 car machine, rear seat function control screen, facial recognition, and seat ventilation heating, features previously available only in 200k+ cars. Furthermore, the C11 extended-range includes 28 advanced sensing hardware, NAPPA genuine leather seats, Aigemei sound adjustment, and 12 luxury speakers as standard features, embodying the "low configuration equals top configuration" concept. Essentially, a starting price of 149,800 offers a configuration and experience above the 200,000 level.Translate the Chinese Markdown text below into English Markdown text, in a professional manner, retaining the HTML tags in Markdown, and only output the result.
---
Price, space, battery life, configuration, and intelligent experience – the 23 models, with price reductions without compromising features, have transformed these hexagon-style vehicles into a perfectly seamless "Iron Barrel Car."
What Sustains the Long-term Vision of Automakers?
Perhaps having experienced the humiliation of being dependent on others for core technology during the era of fuel vehicles, new energy vehicles ignited the passion for "self-development" within automakers, prompting them to join the self-development team. Unlike numerous emerging automotive brands, Leapmotor initially proposed a "full-domain self-research" strategy. Initially, many did not understand, "Is such a significant R&D investment worth it?" However, as the product matrix gradually enriched and market competition intensified, the value of full-domain self-research began to become apparent, becoming Leapmotor's core competitiveness.
Last month, Leapmotor launched four new models at once, in addition to more competitive price adjustments, they also introduced upgraded vehicle UI design, broader application ecosystems, and various scene modes. To scale up and upgrade four models simultaneously, a potent vehicle architecture, with OTA upgrade capabilities, is required. Currently, Leapmotor's models are all based on its self-developed native vehicle architecture, covering different models from A0 to C-level, with a standardization rate of 88%.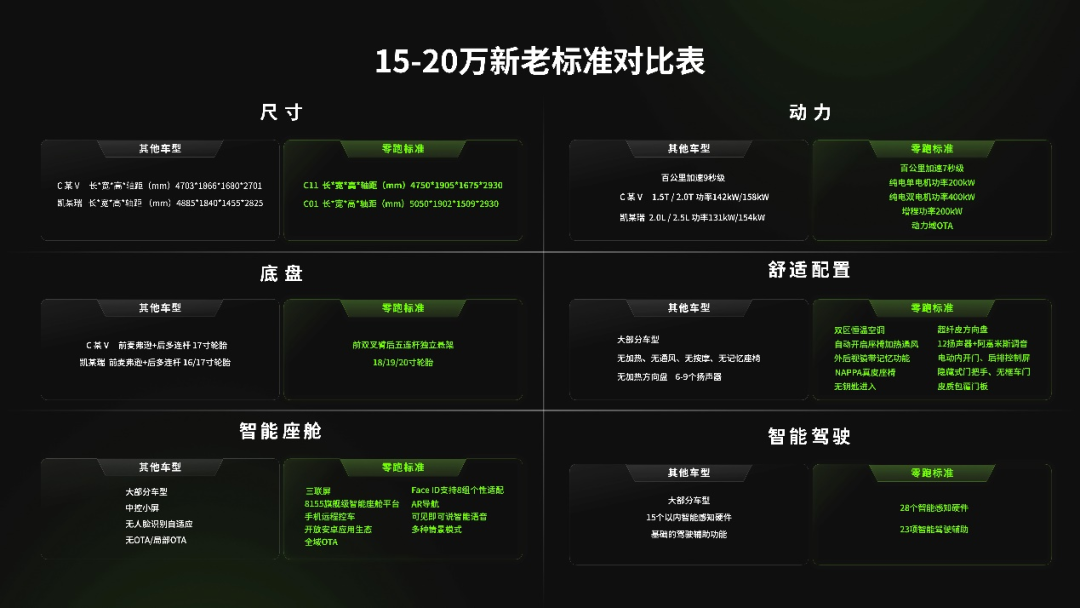 This enables Leapmotor to rapidly, efficiently, and cost-effectively launch new products based on the vehicle architecture while leveraging its self-developed three-domain integrated electronic and electrical architecture to give each car whole-vehicle OTA capabilities from birth. This year, Leapmotor will also launch a self-developed central integrated electronic architecture with further reduced ECU and vehicle wiring harness, resulting in higher integration. Similar full-domain self-research advantages are reflected in CTC battery chassis integration technology and intelligent driving.
The early R&D investment for full-domain self-research is enormous, but as the product scales its advantages in product performance and cost control become evident. Currently, Leapmotor has achieved 70% self-research and self-manufacturing capabilities for whole vehicle costs.
The following translated Markdown English text is provided in a professional manner, preserving the HTML tags within the Markdown:
It is precisely the full-domain self-research and vertical integration capabilities that enable Leapmotor to have the confidence to face the current "price war", bringing the price of a hexagonal warrior with a length of over 5 meters down to below 150,000, and allowing the under-100,000 T03 to possess L2-level intelligent driving capabilities.
In conclusion
In October 2022, Leapmotor's stocks were listed on the Hong Kong Stock Exchange. After experiencing an initial short-term trough, they have recently been on a strong uptrend with the increase in sales. Both sales and capital markets have seen the value of persistence by the long-termists.
The competition in the intelligent car market is a long marathon, bound to face temporary fluctuations and challenges. However, only by holding the ability to define technology and products in one's own hands can one embark on the path to long-termistic success.
This article is a translation by ChatGPT of a Chinese report from 42HOW. If you have any questions about it, please email bd@42how.com.