Author: Endless Learning
Introduction
Xiaomi Group recently disclosed its 2022 financial report. Overall, the various data in this financial report are bleak, with 2022 becoming the first fiscal year in which Xiaomi's revenue and profit both declined since its listing. Conversely, Xiaomi invested 31 billion yuan in innovative businesses such as smart electric vehicles in 2022. Annual R&D expenditure reached 160 billion yuan, with a 5-year compound growth rate of 38.4%. The proportion of R&D personnel expanded further to account for nearly 50% of the total number of employees. Xiaomi's car manufacturing is a fully-funded, heavy-pulling real money-burner. After Huawei recently announced once again that it will not manufacture cars, how will the new energy vehicle market that Lei Jun has entered develop, and can the profit-declining Xiaomi stake it all on car manufacturing to turn the tide and regain momentum?
New Car Configuration Exposed
Regarding car manufacturing, Lei Jun once said, "I have decided to personally lead the team. This will be my last major entrepreneurial project in my life. I am willing to stake my life, all my accumulated achievements, and my reputation to fight for Xiaomi's cars." As Xiaomi's mass production of cars is getting closer, more information about Xiaomi's cars has been leaked. Recently, a former Xiaomi employee exposed some information about Xiaomi's cars: The price range of the new model is 299,900-369,900 yuan, and the new car is positioned as a medium-sized pure electric sedan, with body dimensions of 4860×1980×1666mm. The new car will be equipped with 3 LiDAR sensors, 4 millimeter-wave radars, and a Qualcomm Snapdragon 8295 chip, combined with the Xiaomi Pilot autonomous driving system, to achieve L3-level autonomous driving capabilities. Xiaomi's first electric car will adopt a dual-motor four-wheel drive power system with a fastest 0-100 km/h acceleration time of 3.6 seconds, offering two battery capacity versions of 90kWh and 120kWh, with corresponding cruising ranges of 766km and 1036km.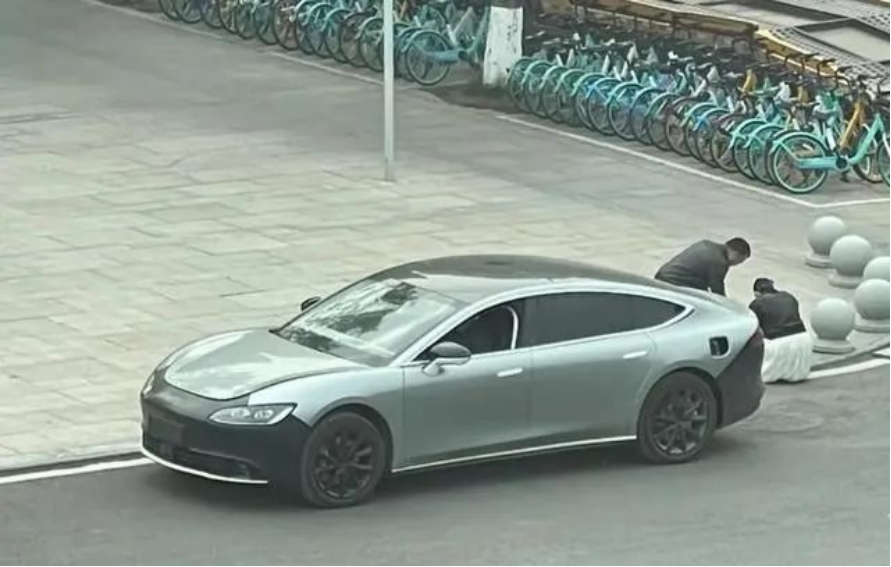 Moreover, a real-life photo of the Xiaomi car has been leaked online, attracting the attention of many in the automotive industry. The Xiaomi car in the image is captured parked by the roadside and appears to have a sleek overall design and a fashionable exterior. However, it has not yet been officially confirmed, so it remains uncertain whether this is indeed the actual Xiaomi car. Based on the exterior of the Xiaomi car in the picture, it possesses a relatively smooth design style, particularly in the front and rear-end styling, which further accentuates its dynamic and cutting-edge appeal. The body adopts a dual-arc design language, complemented by chrome trims and black roof. Additionally, the distinctive prominent lines on both sides of the body and large-sized wheel hubs are also noteworthy features.
Shifting from Past Impressions, Positioned in the Mid-to-High End
After Lei Jun announced plans to manufacture cars, speculation arose whether Xiaomi's cars would follow in the footsteps of Xiaomi smartphones by relying on cost-performance ratio to crack open the market doors and become a dark horse within the industry. From the currently exposed sportback design style of the Xiaomi car, the new car's positioning will at least be mid-tier. Considering the details of the braking system and wheel hubs, the large wheel hubs paired with exaggerated brake calipers likely predict a high-performance electric vehicle. Additionally, it is rumored the new Xiaomi car will be equipped with a 260kW drive motor, most probably rear-mounted and rear-wheel drive, coupled with an 800V drive platform, expected to reach a five-second level. This standard of sportback car will start at around 250,000 yuan at least.
Besides, the Xiaomi car, which prides itself on intelligent driving, seems to have been equipped with a LIDAR system on the new vehicle. Consequently, the version with LIDAR will naturally be priced above 300,000 yuan! Currently, no automaker has lowered the price positioning of a LIDAR-equipped vehicle to under 300,000 yuan. Xiaomi is no longer perceived as a cost-effective smart device manufacturer, so its car venture won't attempt to disrupt the existing pricing structure.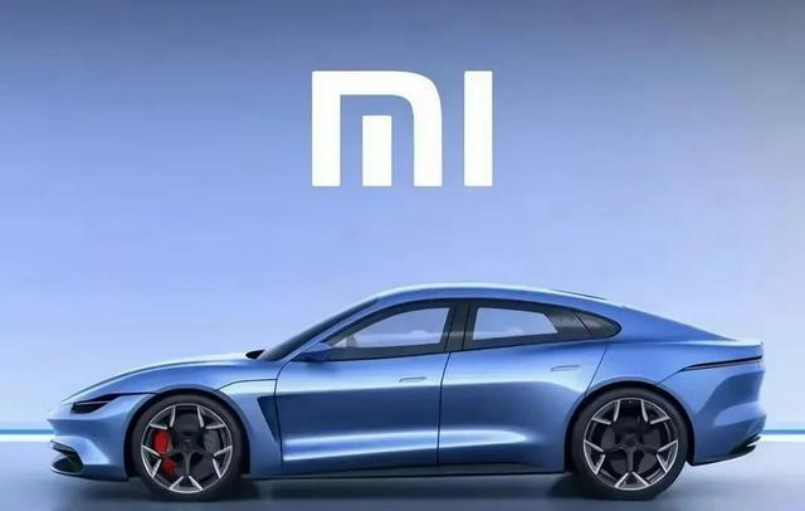 In fact, understanding Xiaomi's mid-to-high-end positioning in the automobile sector is not difficult. Unlike Xiaomi smartphones, the mobile market was a blue ocean back then, and Xiaomi paved new ground through emphasizing cost-performance in the smartphone market due to its supply chain and cost control advantages. However, today's intelligent automobile industry relies heavily on external suppliers for key components such as the three-electric system and other parts. Xiaomi lacks a three-electric supply chain ecosystem and has not even secured car manufacturing qualifications, making their cars incapable of disruption. Furthermore, current smart cars showcase a variety of assisted driving features, and Xiaomi, entering the market with much fanfare, will not be an exception, which will inevitably increase and underdetermine costs. Consequently, replicating successful experiments in the mobile industry on the automobile sector would be challenging. Nevertheless, if Xiaomi's new car is positioned in the mid-to-high-end range and boasts an overall level that impresses everyone, it is entirely possible for Xiaomi automobiles to become a dark horse among the new forces of car manufacturing.## Ahead of Schedule, Mass Production Expected in First Half of Next Year
After learning about the Xiaomi car's exposure and positioning, how is its progress in car manufacturing? Recently, Lei Jun revealed that the progress of Xiaomi cars has exceeded expectations, having successfully completed winter testing and expected to achieve mass production in the first half of next year. As one of the key milestones before new car mass production, winter testing usually includes vehicle dynamic performance winter calibration, winter testing of battery electric system, battery thermal management system winter calibration, body stability control system winter calibration, chassis winter testing, whole vehicle environmental adaptability and reliability testing, and electronic equipment winter testing. It is believed that Xiaomi's car, which has successfully completed winter testing, is ready to meet the conditions for mass production in the first half of next year.
At present, the market is mostly optimistic about the future prospects of Xiaomi's car manufacturing. Although net profit declined last year, Xiaomi's investment in car manufacturing is also evident. The general view is that Xiaomi can achieve mass production on schedule, as the threshold for electric vehicles is now being lowered. If the new forces can make cars, it shouldn't be too difficult for Xiaomi. Many car manufacturers now focus on assembly, with foreign companies like Bosch, ZF, and BorgWarner and domestic companies like Fangzheng and Inbor manufacturing motors, offering peak power parameters comparable to BYD. Batteries can come from CATL, BYD, and Zhongchuangxinhang, while electronic control solutions are available from NXP and Infineon. Chassis components and interior parts also have no barriers. Making cars by Xiaomi, integrating quality supplier solutions, won't result in a low minimum product.
However, concerns have been raised about Xiaomi's follow-up product strategy in the auto market. As we know, Tesla plays a blockbuster strategy, selling only two mass market models, while BYD focuses on a comprehensive product matrix with more models. If Xiaomi chooses a blockbuster strategy in 2024, it's hard to imagine what unique selling point they could offer. If they make mistakes in product sales strategy, the mid-to-high-end positioned Xiaomi cars would be in an awkward situation where only long-term accumulated Xiaomi fans may purchase it, deviating far from Lei Jun's original ambition.
Conclusion
Lei Jun has previously posted his thoughts on the electric vehicle industry on social media platforms. He believes that when the electric vehicle industry matures, the top five brands in the world will account for more than 80% of the market share. The only way for Xiaomi's automobile to succeed is to become one of the top five, with annual shipments exceeding 10 million units. Meanwhile, market forecasts suggest that by 2024, the early maturity phase of the electric vehicle market will be reached, with the survivors among the newcomers determined and traditional automakers competing for the mass market through technology reserves and diversified product matrices. If Xiaomi targets niche user segments, such as young users valuing intelligent cabins and autonomous driving capabilities, they may still gain a certain market share. Whether Xiaomi's automobiles can save the Xiaomi Group and help Lei Jun return to his peak or end in disappointment remains to be seen.由于缺少原始的中文 Markdown 文本,无法为您提供翻译。请提供要翻译的文本,我会很乐意为您提供改进后的英文版本。
This article is a translation by ChatGPT of a Chinese report from 42HOW. If you have any questions about it, please email bd@42how.com.