Author: Michelin
If we talk about pioneers in the field of intelligent automobiles in China, Ecarx could definitely be one of them. In 2016, during the era of intelligent cabins, Ecarx was founded. By 2023, the titles of Ecarx CEO Shen Zi Yu have increased to numerous ones, including Ecarx Technology Chairman and CEO, Xinqing Technology Chairman, Star Era Vice Chairman, Meizu Technology Chairman, Jika Intelligent Chairman and CEO, etc.
Behind all these titles lies Ecarx's layout of hardware and software in the field of intelligent automobiles.
As the level of intelligence improves, almost every supplier of intelligent cabin solutions faces the same problem: how to win customers' choices when every head car manufacturer is joining the ranks of self-researches? Just like any startup under the shelter of a big tree, after gaining the advantages and strength of the leading production of Geely, how can Ecarx break through the "shade" and harvest markets beyond the "Geely system"? All these are challenges and breakthroughs that Ecarx needs to face when going into its eighth year.
On March 24th, Ecarx held the first Ecarx Technology Ecology Day (ECARX Tech Day 2023). Shen Zi Yu called this press conference the "new starting point" of the company's future. Can these "new starting points" help Ecarx to break through itself?
Four arrows are fired to fully block Qualcomm
"Without hardware support, software services are like floating duckweeds."
This was Ecarx's understanding of intelligent cabins many years ago. Judging from the products that appeared at the technology ecology day, this is still Ecarx's philosophy. Four hardware and software products were released at once: the intelligent cabin computing platform Antares 1000, Antares 1000 Pro, the global cabin platform Markaru, the cloud mountain capability base, and the central calculation brain Super Brain.
Antares 1000 and Antares 1000 Pro belong to the Antares series, which integrates "Longying No. 1", a 7nm advanced process high-performance vehicle-grade SoC. "Longying No. 1" SoC chip adopts multi-core heterogeneous computing engine and efficient hardware architecture without virtualization, with 8-core CPUs, 14-core GPUs, and 8TOP AI independent NPU with 100K DMIPS's computing power per single chip and 900G FLOPS's rendering graphic capability.By looking at the data, it is clear that the "Dragon Eagle One" SoC chip targets the mainstream Qualcomm Snapdragon 8155 chip in the current industry. The Antola series of computing platforms based on the "Dragon Eagle One" chip is benchmarked against the third-generation Snapdragon cockpit platform.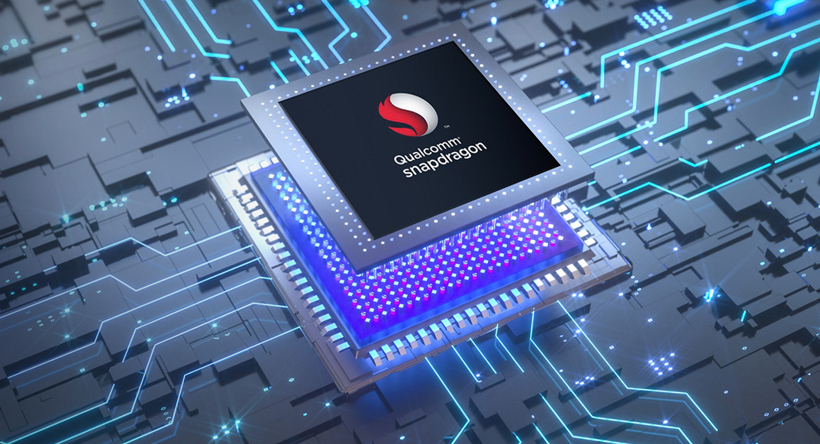 In the two products released this time, Antola 1000 uses a Dragon Eagle One chip and is also equipped with LPDDR5. The data transfer speed is increased by 50%, the data transfer bandwidth is increased by 50%, and the power consumption can be reduced by 10%. It supports 6400MHz and a maximum of 16GB of high-quality specifications.
Antola 1000 Pro uses two Dragon Eagle One chips and can provide double CPU, GPU, DSP computing power support, and the NPU computing power reaches 16TOPS. It can meet the high computing power perception fusion front and back processing and other scenario requirements, such as implementing cockpit and parking functions, providing driving assistance functions from L0 to L2, and developing all-scene parking functions.
If the Antola 1000 and Antola 1000 Pro are for the current requirements of intelligent cockpits, the Makalu computing platform is for the high-performance needs of the next generation cockpits. The Makalu computing platform of MARCUC (ECARX Makalu) adopts the AMD Ryzen Embedded V2000 car-grade processor with 7nm advanced process technology. The APU is 6 cores and 12 threads, with CPU computing power of 394K DMIPS and GPU computing power of 10.1T FLOPS with 28 computing units at the hardware level.
ECARX Makalu computing platform targets the fourth-generation Snapdragon cockpit platform powered by Qualcomm 8295 chipset, and its powerful computing and graphics processing capabilities allow it to smoothly run high-quality 3A games in the car. By 2024, this product will also be installed in smart brand's pure electric mass-produced models.
Apart from its outstanding performance in parameter and hardware, ECARX's advantage lies in its more flexible modes of cooperation and its ability to integrate software and hardware. To this end, ECARX has also launched the ECARX Cloudpeak cross-system capability base, which can form a complete solution with different computing platforms to fully tap into their hardware performance and a central computing platform in its ECARX Super Brain series, catering to the trend of centralized integration for automobiles.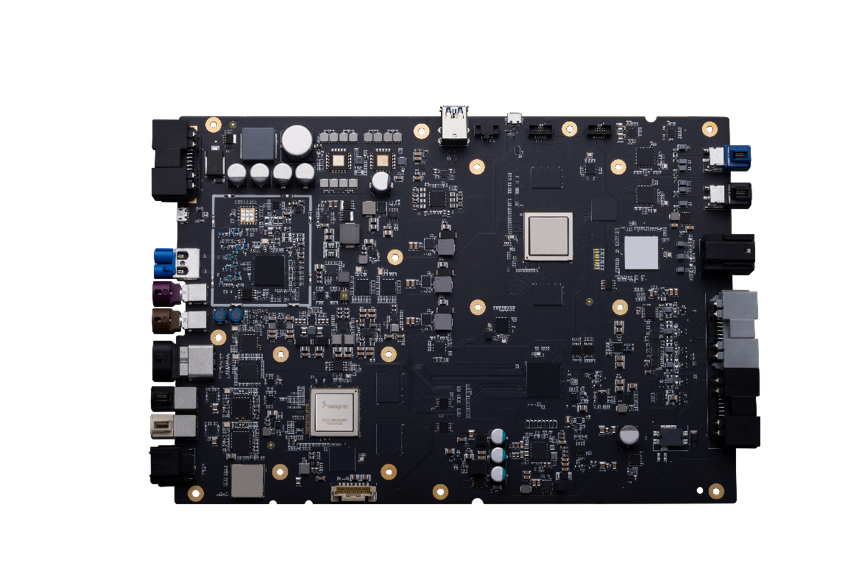 ECARX Super Brain integrates the "Dragon Eagle No. 1" and advanced intelligent driving chips. Although not disclosed, it is likely that the intelligent driving chip adopts the Black Sesame A1000 chip. The system integrates the vehicle control MCU and reduces the entire vehicle harness by 5%, corresponding to a decrease in R&D cost by 15% and an entire vehicle BOM cost by 20%.
As a product that supports mainstream intelligent driving solutions and provides cost-effective smart cockpit and intelligent driving solutions, ECARX Super Brain has solid market competitiveness.## What kind of ECARX does the market need?
3.7 million vehicles, this is the number of vehicles that used ECARX technology worldwide as of the IPO of US stocks in December last year, and the vast majority of them came from the "Geely Family" brand. This is ECARX's first-mover advantage, but ECARX's ambition is obviously more than that. What kind of ECARX does the market need? How to open the market? These are the questions from the outside world and the problems that ECARX wants to solve.
"Do you have a product with huge differentiation that customers cannot refuse?" In Shen Ziyu's opinion, differentiation is the key to ECARX's market opening.
In order to create differentiation, ECARX defines what they want from the bottom up to avoid homogenization of end products and technological constraints. ECARX has built a vertical industry chain in this field: from underlying chips, middleware, OS operating systems, and even intelligent driving. In July last year, ECARX acquired Meizu Technology with more than 70% of the shares.
Meizu's Flyme operating system has always been highly praised in the mobile phone field. After entering the auto industry, Meizu is about to launch Flyme Auto, which is likely to fill the gap of ECARX in the interaction layer. In the future, ECARX will provide full-stack technical solutions, while Meizu will provide innovation in human-vehicle interaction.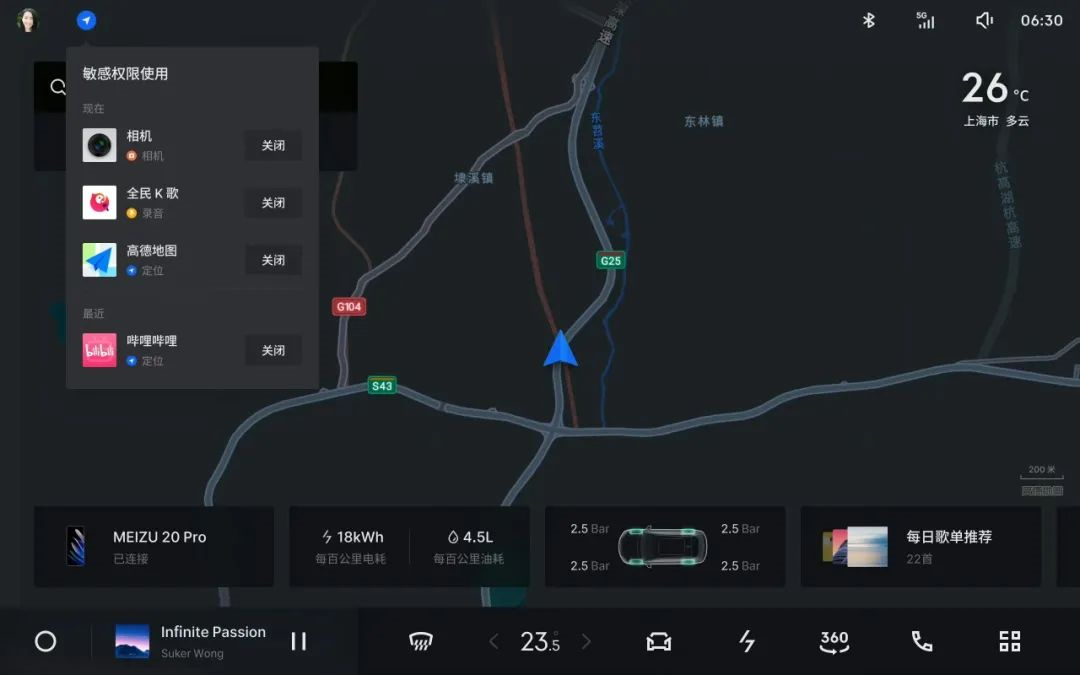 ECARX's differentiation advantage lies in its ability to integrate hardware and software and vertical integration. For a car company, a solution that can reduce the cost of bottom-level adaptation and development and has enough openness to meet personalized needs is undoubtedly the most ideal solution.
"`
"Provide standardized software and hardware integration and vertical integration capabilities, maximize the value of the intelligent cockpit base, and leave the customized needs to the automakers themselves."
From the five new products launched by Yika Tong, we can see their clear positioning and strategy: three cockpit computing platforms that cover different performance needs from mid-end to high-end; Cloud Mountain Capability Base provides integration capabilities with different vehicle models; Automotive Brain expands the boundaries from the cockpit to intelligent driving, preparing for the future trend of cockpit and intelligent driving integration.
Final Words
The second half of intelligent vehicles is the intelligentization half. The second half requires a more efficient, highly integrated, and more open cockpit solution, which is the opportunity for Yika Tong.
The soon-to-be-launched Lynk & Co 08 will be equipped with Yika Tong's just-released Antora 1000 Pro and Flyme Auto. As Meizu's first achievement after being acquired by Yika Tong, it is also the first product of Yika Tong's "new starting point." Its success will determine whether Yika Tong can successfully break through itself."
"`
This article is a translation by ChatGPT of a Chinese report from 42HOW. If you have any questions about it, please email bd@42how.com.