The top insurance sales ranking in the first two weeks of March has been released! AVITA11 topped the list with 952 insured vehicles, 323 more than the second place NIO ES6 senior brother. See the details in the figure below!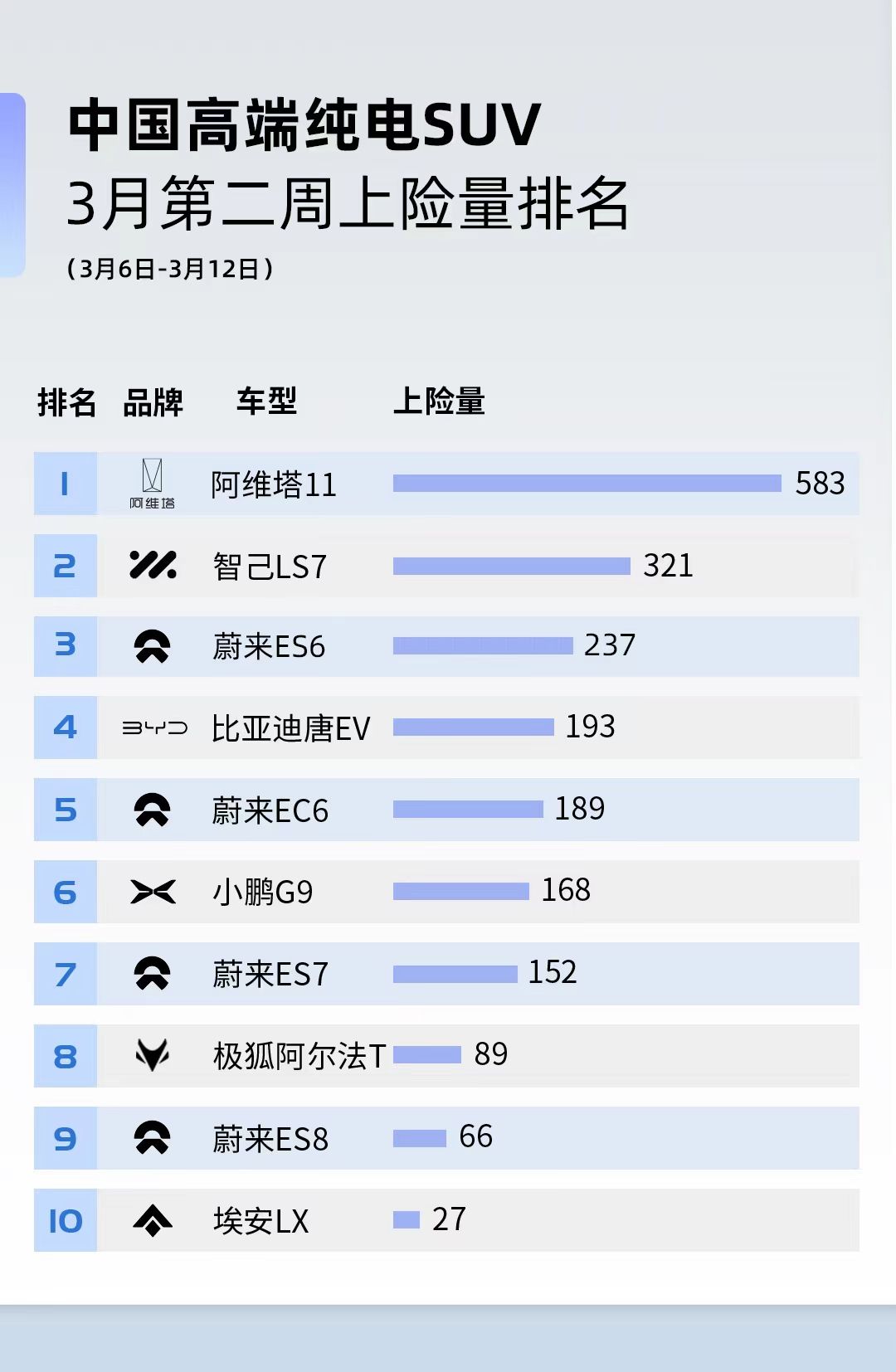 To be honest, the competition in the new energy market is fierce this year, especially in the high-end pure electric SUV segment. Even the AEOLUS LX, with only double-digit insurance sales in the second week, made it onto the list. Therefore, it is commendable that the NIO ES6, as a new player in the field, achieved 629 insured vehicles in the first two weeks. As a new brand and a newly-launched model, AVITA11 may not have been discovered by many potential customers yet. However, its impressive 952 insured vehicles, more than 300 more than the NIO ES6, prove its undeniable strength and the recognition from the majority of those who know it. Even in a single week, it ranked first in terms of sales, which speaks volumes for its performance.
This article is a translation by ChatGPT of a Chinese report from 42HOW. If you have any questions about it, please email bd@42how.com.