In 2021, Chery iCar launched its first product QQ ice cream, as part of its iCar ecosystem. Recently, Chery iCar released the design sketch of their latest sports car, the "iCar GT". From the design, it seems that the car could be a two-door sports car and may debut in April this year.
In terms of design, the new car focuses more on controlling the wind resistance coefficient, with a large number of aerodynamic kits, and a large front spoiler on the front of the vehicle. The LED daytime running lights in the front headlamp unit are designed in a horizontal T-shape, with the headlights distributed in between. At the same time, it can be seen from the design sketch that the new car uses a suspended roof design.
From the design of the side view of the car, it can be seen that the new car will use large-sized wheels with the entire wheel outside, and classic sports car body proportions. The B-pillar looks wider, and the roof line is depressed to the rear of the car to form a ducktail shape at the end.
The back of the car also has T-shaped taillights and a larger spoiler, with the entire rear not on the same plane, showing a broken-line shape.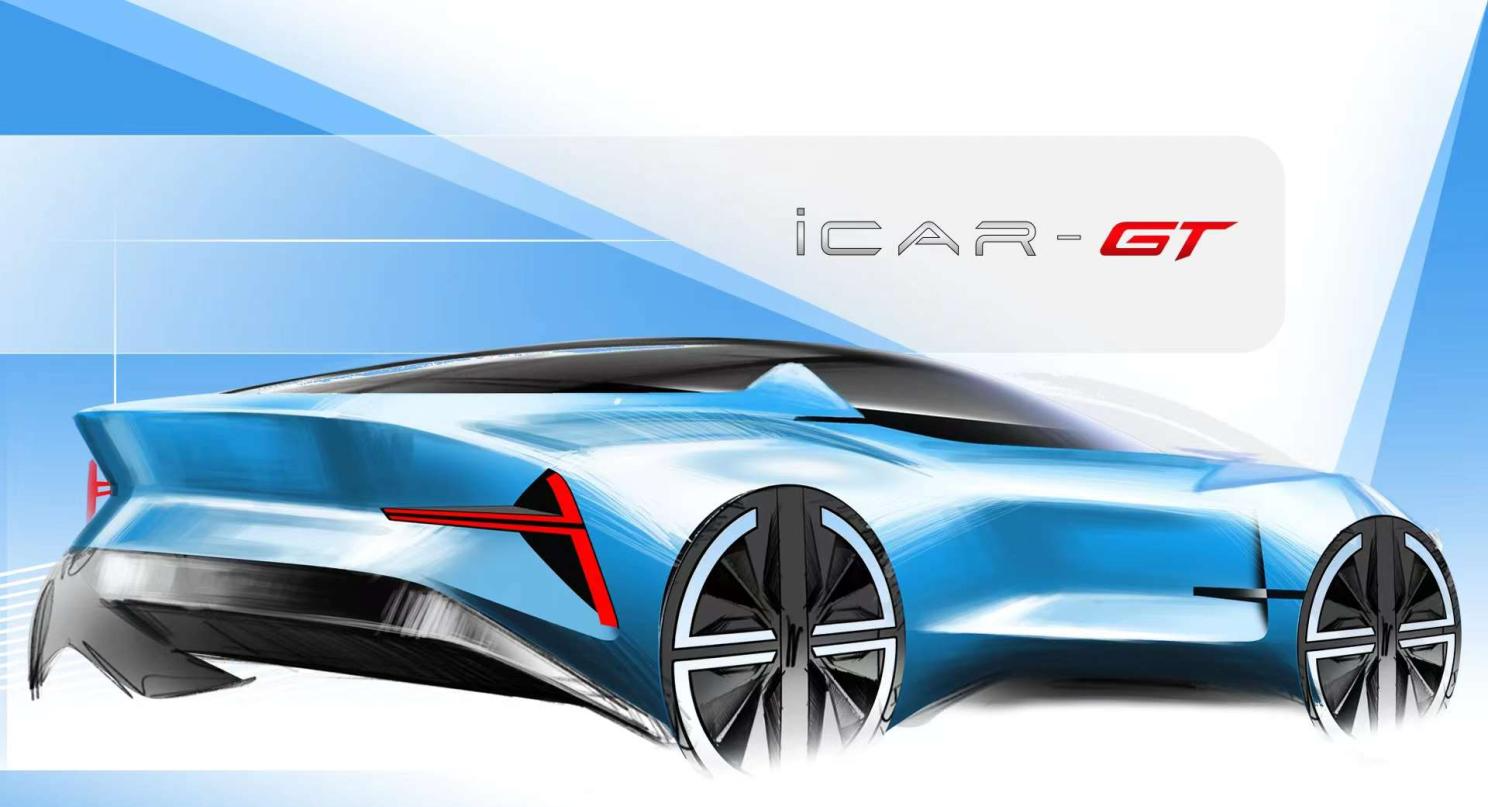 From the information that has been publicly disclosed so far, Chery iCar will form two independent and parallel brand product lines with Chery New Energy, mainly targeting the mainstream consumption range of 150,000 to 400,000 yuan. Chery iCar will participate independently in this year's Shanghai Auto Show, and will debut before this. Chery iCar will launch its first pure electric hardcore SUV model, the S56. Subsequently, Chery iCar will also launch a sedan model named E05.
This article is a translation by ChatGPT of a Chinese report from 42HOW. If you have any questions about it, please email bd@42how.com.