Writing | Roomy
Editing | Zhou Changxian
After Porsche's IPO, there were two emotions in the first year.
One was that a lot of money was made, and the other was that the Macan electric car was forced to be delayed. In old saying, it was a brilliant year and also a challenging year.
Of course, let's put the challenges aside for now. At least for that hour, Porsche enjoyed the fruits of its labor under the attention of the world.
On March 13th, Porsche released its fiscal year 2022 financial report. Operating revenue climbed to 37.6 billion euros, a year-on-year increase of 13.6%; sales profit increased to 6.8 billion euros, a year-on-year growth of 27.4%. The new car delivery volume was 309,884 units, up 2.6% year-on-year. The sales return rate increased by 2 percentage points to 18.0%. The net cash flow from automotive business also increased from 3.7 billion euros to 3.9 billion euros. The estimated dividend payout for fiscal year 2022 is 911 million euros.
How good is this achievement?
In the words of Oliver Blume, the Chairman of the Board of Management of Porsche, "This is the strongest performance in Porsche's history." As the first performance report after the IPO, investors who made a lot of money expressed their joy and hoped that Porsche would continue to work hard.
After listening to this report, I think Porsche is in a "self-contradictory" state. Of course, this contradiction does not mean that Porsche does not recognize the situation, but rather that although it sees the trend of change very clearly, the pace of electrification cannot keep up with the surging momentum for the time being.
In addition to the delayed electrification strategy, although the Chinese market has become Porsche's largest single market for eight consecutive years with 93,286 new cars, it is also the first time that Porsche's sales in China has declined, with a year-on-year decrease of 2%.
Although investors have expressed confidence in Porsche's ability to make money, capital markets have expressed concerns and expressed their dissatisfaction with Porsche's delay in electrification by falling share prices.
As of March 13th, Porsche's closing price was 108.90 euros/share, a decrease of 4.6% on the day. When asked why, some market feedback said, "Porsche's 2023 target is too conservative."It must be said that the appetite of the capital market is really hard to satisfy.
Is the goal for 2023 conservative?
With good business performance, Porsche has gained enough confidence. Therefore, Porsche launched the "Road to 20" plan in 2023, which is mostly reflected in a number: a long-term sales return rate of over 20%.
This expectation is based on maintaining operating income of around 40-42 billion euros. Lutz Meschke, Vice Chairman and Member of the Board of Directors responsible for finance and information technology of Porsche globally, said, "Our long-term goal is to achieve a sales return rate of over 20% for the Group."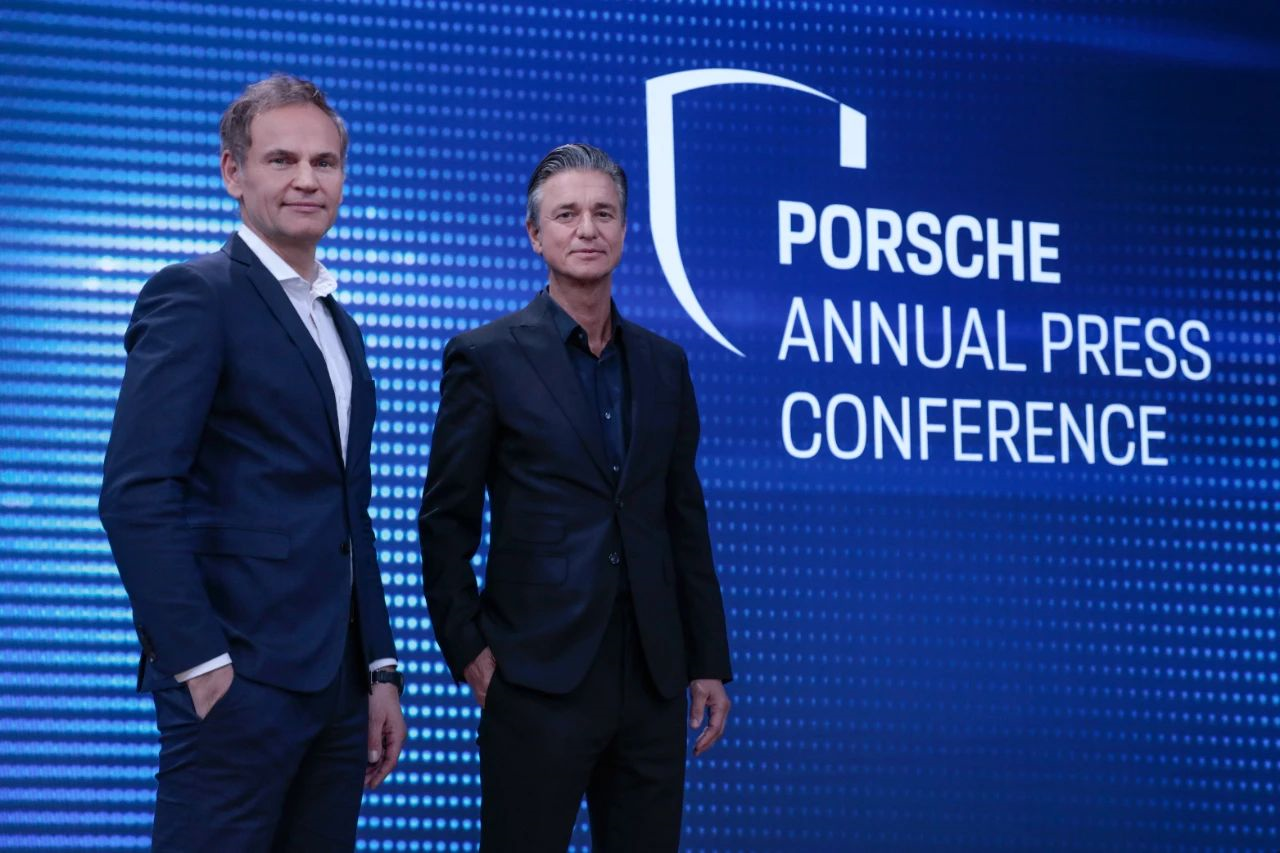 When I shared this data on my WeChat moments, one of my friends asked, "What do NIO and Xpeng think about this?" Of course, for young companies like NIO and Xpeng, they cannot compete with this sales return rate, which many car companies envy.
There are many uncertainties in the 2022 fiscal year, but Porsche still achieved an 18% sales return rate. Moreover, new car delivery volume, operating income, sales profit, and net cash flow all reached historical highs. What is the secret to maintaining profitability?
"Our success is due to mature pricing, a strong product portfolio, growth in new car sales, positive currency effects, and our strict cost control," summarized Meschke about the reasons for this outstanding performance.
Compared with the ambitious goal of breaking through a long-term return rate of over 20%, Porsche's 2023 fiscal year goal is relatively conservative. In terms of sales volume, especially in the Chinese market, Oliver Blume said, "We will maintain the same level as 2022 in 2023, with slow growth." For the sales return rate, Porsche plans to achieve 17-19%.
In other words, this year's business performance expectations may be lower than the 18% achieved in 2022, so the capital market is not satisfied.
According to the long-term goal, Porsche will not be conservative in 2023. The reason for this is still due to the slow transformation to electrification, slow progress in vehicle software development, etc. Regrettably, at this moment, the initiative of software development is still in the hands of the Volkswagen Group.In fact, in a public prospectus for its IPO in 2022, Porsche has made it clear to the market that the electric version of the Macan may be delayed for about a year due to the software subsidiary CARIAD of Volkswagen Group falling behind in the development of advanced new software.
At the 2022 annual financial results conference, Oliver Blume once again confirmed that the electric version of the Macan will be launched in 2024. In addition, due to the software progress not meeting expectations, the new car cycle plan has also been delayed, especially the BEV models of the 718 and Cayenne.
This has caused headaches for Porsche, which have considered going it alone, but cannot do so.
Porsche's pace in electrification is not slow. In 2019, Porsche launched the all-electric Taycan and achieved great success. In the following three years, the global sales of the Taycan were 1,386, 37,720, and 34,901 units respectively. However, the change occurred in 2022, as Porsche delivered 34,801 Taycans, a 16% year-on-year decrease.
More critically, the proportion of electric vehicles in Porsche's global sales has shown a significant decline, dropping from 13.7% to 11.3%.
Although Oliver Blume has reiterated that Porsche's goal of electrification is unwavering, with the goal of electric vehicle sales accounting for about half of its total sales of electrified vehicles, including plug-in hybrid or all-electric models by 2025, and reaching 80% all-electric vehicles by 2030.
This is a very difficult goal to achieve. With the current share of around 11%, there is a 70% gap to be made up starting from the launch of Porsche Macan EV. Currently, Porsche's reality in electrification is that there is a lack of electrified models, and there are not enough high-volume models.
Worries are not groundless
Of course, software is a hindrance to the rapid implementation of electrification strategy, but it does not mean that Porsche is just sitting and waiting.
At the financial results conference, Porsche presented its ambitious electrification strategy – the Dual E Strategy, which refers to e-mobility and e-Fuels; of which, e-Mobility is to promote electrification comprehensively, and eFuels is to promote synthetic fuels as a supplement to electric transport.
On the product front, Porsche is indeed accelerating. This year, Cayenne will complete one of the most comprehensive upgrades in history and launch three upgraded plug-in hybrid derivative models. The all-electric Macan will begin delivery in 2024, and the 718 is planned to launch a pure electric version in the mid-2020s.
"The pure electric version of the Cayenne will follow closely, and we also plan to expand its product portfolio through a pure electric SUV positioned above Cayenne, based on the SSP Sport platform."
Regarding the reason for launching higher-end models, Obumu explained, "We are strengthening and deepening Porsche's positioning in sports luxury products. We have found that the profit pool in this segment is also growing, especially in the Chinese and American markets." China and the United States are Porsche's largest and second largest markets worldwide, respectively.
The SSP platform is the successor to the J1, MEB, and PPE platforms. It is the Volkswagen Group's next-generation electric platform based on the E3 2.0 architecture. It is a super platform suitable for electric vehicles with power ranging from 85kw to 850kw, from entry-level to top-end products.
The problem arises. If Volkswagen Group's cars are all based on the SSP platform in the future, how can the differentiation between top-of-the-line and entry-level cars be clearly distinguished with the existence of software uniformity? How can Porsche's product DNA and brand characteristics be preserved? These all test the wisdom of the helm.
Regarding this, Obumu said, "For Porsche, maintaining a unique position is very important, especially Porsche's highly recognizable design, product quality, driving performance and driving experience, as well as fast travel. This not only refers to speed but also relates to endurance range and charging technology, all of which reflect Porsche's advantages."
On the hardware front, Porsche will continue to maintain its unique competitiveness and positioning. Currently, it is using some of the Volkswagen Group's component resources to develop its own sports platform, which will be a unique advantage for Porsche products. In addition, on the software level, the Volkswagen Group has already developed its own in-car operating system for all of its brands.
"This is an open-source system, and we will integrate the open platform with Porsche's personalized features." Obumu said.
In fact, several years ago, Porsche started laying out relevant projects and R&D teams in the Chinese market, focusing on the fields of autonomous driving and in-car entertainment. These include Porsche Engineering Group's two offices in Beijing and Shanghai, Porsche China Digital Technology's teams in Beijing and Shanghai, and Porsche R&D China branch, which was established in Shanghai early last year.
These teams are all dedicated to providing products and solutions that meet the needs of Chinese consumers. According to Mesdag, they have already established close cooperation with some local technical partners in China. Of course, it is more important to listen to the needs of Chinese consumers, including aspects such as car infotainment, information connectivity, and intelligence.
"Porsche sports cars are produced in Stuttgart, but not all functions and configurations may meet the needs of the Chinese market, especially in terms of digitization, as the technical environment of each market varies," said Michael Kirsch, President and CEO of Porsche China, "We will take comprehensive considerations, but our top priority is to focus on the needs of customers. We believe that in the future, there will be more innovative and interesting features on Porsche sports car products."
Interestingly, four weeks ago, Oliver Blume personally came to China. During this period, he met with some important partners and tested many electric vehicles of Chinese new energy brands.
"I am very excited to see that they provide a very good digital experience," Oliver Blume turned back to Porsche, "From our own point of view, we must find out what kind of experience Porsche can provide, which does not mean that we have to follow the major trend. More importantly, it is to understand the real needs of our customers. "
To further maintain Porsche's brand DNA at the software level, Porsche has added a new member to the global executive board in the digital field-Sajjad Khan.
The former CTO of Mercedes-Benz, Sajjad Khan, joined Porsche and took over the new vehicle IT business. This is interpreted by outsiders as Porsche further freeing itself from dependence on CARIAD.Even so, Porsche cannot get rid of its dependence on Volkswagen's platform in the short term. In addition to the Macan electric version born on the PPE platform being forced to delay, the so-called super platform SSP, which is positioned above the Cayenne, was announced to be postponed until 2030 by Oliver Blume, who took over as the head of Volkswagen Group after Herbert Diess.
You see, the capital market's concerns are not groundless.
It remains to be seen whether the Macan electric version can be successfully launched in 2024. The pure electric SUV positioned above the Cayenne will inevitably not be launched until 2030. Porsche's plan seems distant and the capital market is not pleased.
Moreover, when asked about the possibility of achieving 80% of electric vehicle sales, Porsche did not answer. It is well known that the key to achieving this goal is the transformation of China's market to electric vehicles.
Can Porsche keep up with China's new energy trend during its transformation process? It is difficult to predict how many products can survive and how to control profitability during this process.
Perhaps the answers to these questions are as difficult to answer as the possibility of achieving 80%.
This article is a translation by ChatGPT of a Chinese report from 42HOW. If you have any questions about it, please email bd@42how.com.