On March 16th, the BYD Han EV Champion Edition was officially launched, offering 5 models with a price range of RMB 2.098-2.998 million.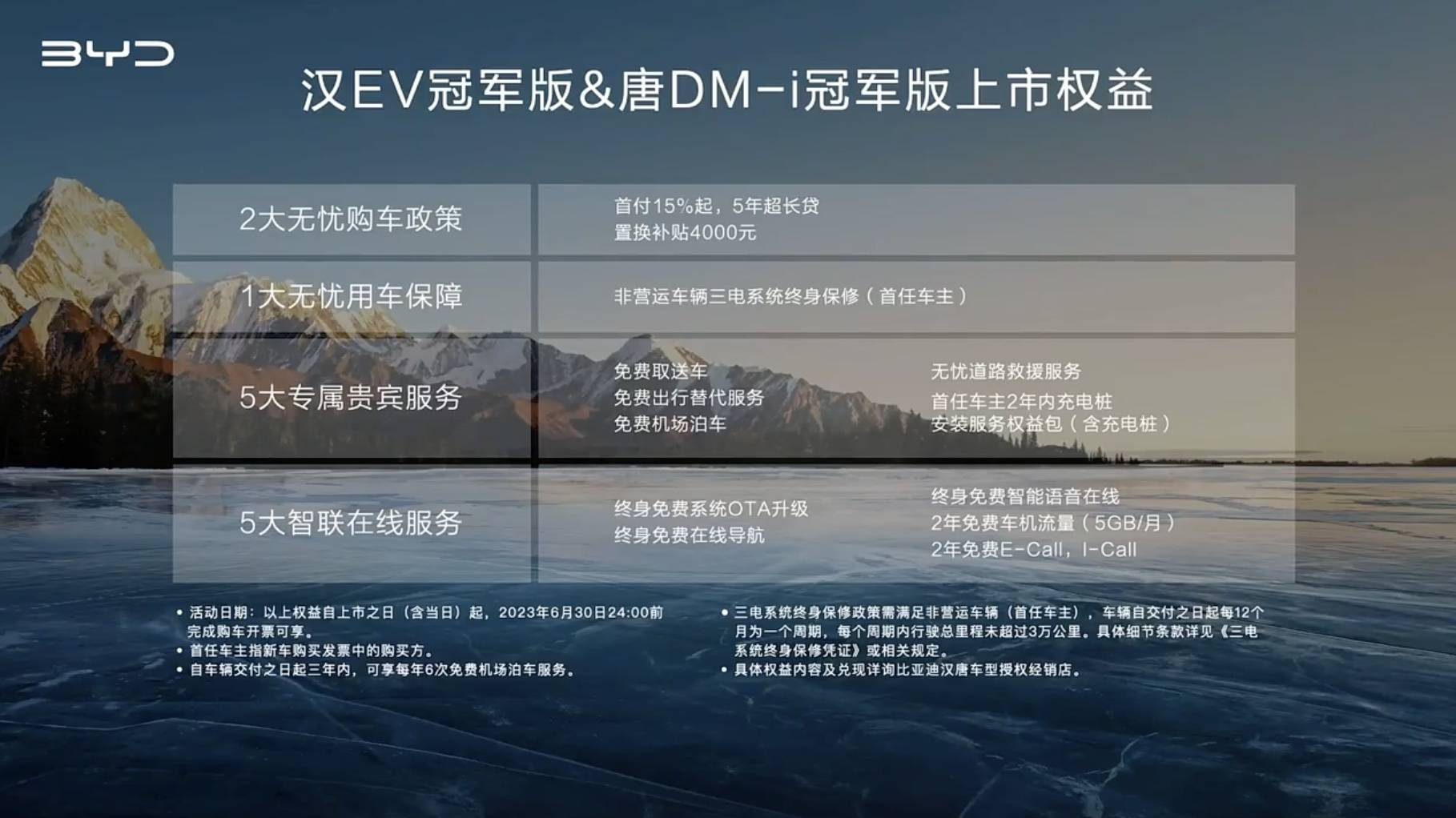 Regarding discounts, the official website announced that those who purchase the vehicle before April 30th can enjoy a cash subsidy of RMB 10,000. The new car also offers a down payment of 15%, a replacement subsidy of RMB 4,000, three electric system lifetime warranties, worry-free road rescue, charging station installation, lifetime OTA, 2 years of free car machine traffic, 2 years of E-Call, and I-Call equity policies.
In terms of appearance, the 2023 Han EV Champion Edition continues the design of the Han EV Genesis Edition, and adds a glacier blue color scheme. The new car adopts the EV Dragon Face front face, a closed grille design, the Chinese character "Han" logo, and uses a matrix-style smoked black headlight with blackened side air intake decoration. The taillights integrate traditional Chinese knot elements, and the rear bumper echoes the front head.
In terms of vehicle dimensions, the length, width, and height of the new car are 4,995 x 1,910 x 1,495 mm, and the wheelbase is 2,920 mm.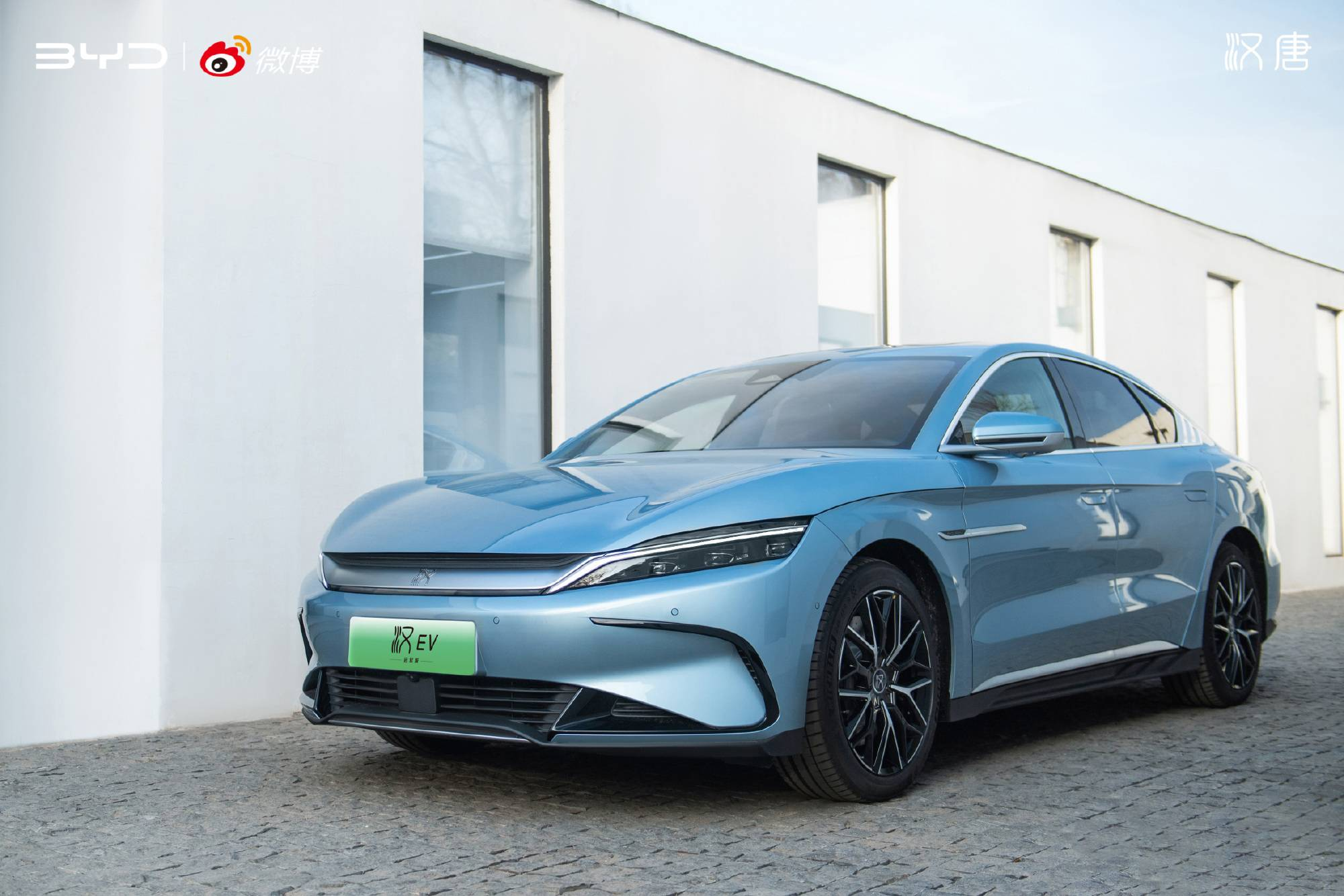 In terms of interior design, the new car retains the family-style design style, with a 12.3-inch full LCD instrument panel and a 15.6-inch rotating central control screen, equipped with DiLink 4.0 (5G) intelligent network system. The system adopts a new UI design, customized App, and is equipped with a 5G chip to improve speed.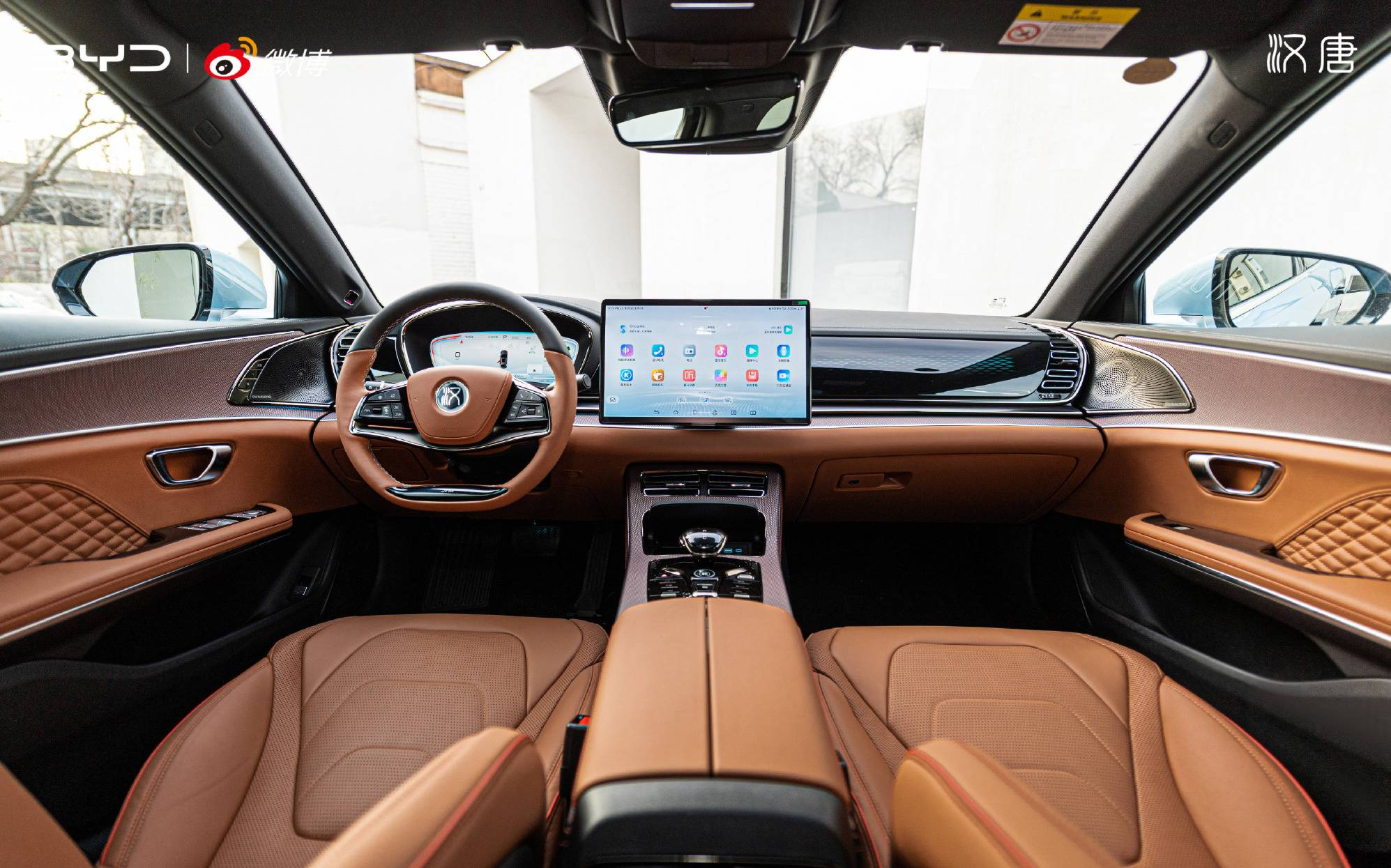 The new full LCD instrument panel displays vehicles in front, and also adds recognition of front and rear vehicles in the left and right lanes and curved lane lines, supporting display of up to six targets, including pedestrians, bicycles, small cars, and large trucks. The imaging is in 3D models. At the same time, the new car is also equipped with a head-up display system.In addition, the new car is equipped with Nappa leather seats and Dynaudio sound system. The car has a total of 12 speakers, including treble, midrange, bass, subwoofer, and surround sound. The car also offers three types of fragrances, namely, "Chaka" (mineral scent), "Tianshan" (wood scent), and "Changan" (flower scent).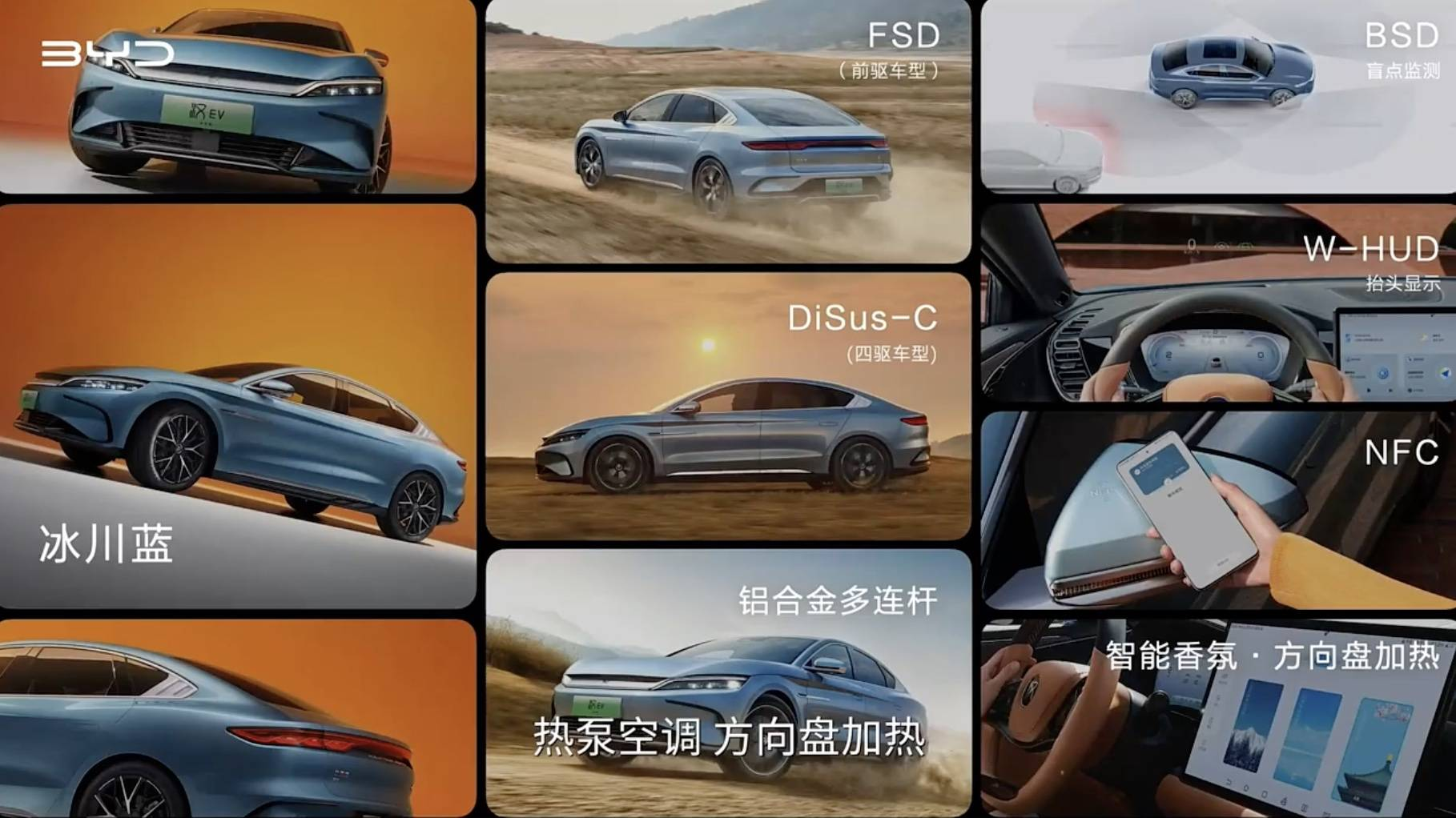 In terms of configuration, the 2023 Han EV championship edition continues to offer two power versions, namely single motor front-wheel-drive and dual-motor four-wheel-drive. The entire series is equipped with ambient lighting, heat pump air conditioning, 5G infotainment system, and Apple NFC car key (compatible with Apple and Android devices). Some configuration models are as follows: The expected upgraded features for the 2023 Han EV championship edition 715 km flagship model include a heated steering wheel and the option to install DiSus-C intelligent electronic control active suspension system (an option for an additional 1,000 yuan). The 2023 Han EV championship edition 605 km luxury model is expected to upgrade to Dynaudio sound system and BSD blind spot detection system. The 2023 Han EV championship edition 715 km prestige model is expected to upgrade the BSD blind spot detection system.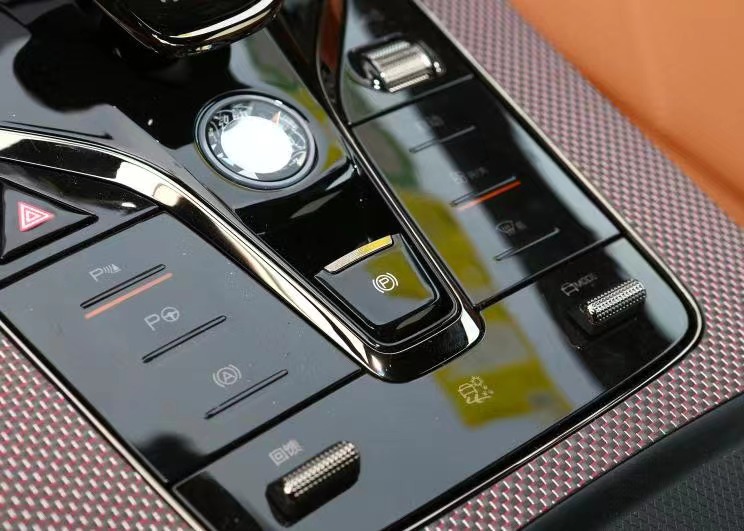 In terms of power, the 2023 Han EV championship edition will have four types of driving range: 506 km, 605 km, 610 km, and 715 km. The expected motor power will continue the existing model, including a single motor maximum power of 163 kW, a single motor maximum power of 180 kW, and a dual motor maximum power of 380 kW. The new car supports fast charging, which takes 30 minutes to charge up to 80%.
This article is a translation by ChatGPT of a Chinese report from 42HOW. If you have any questions about it, please email bd@42how.com.