Author: Xie Ruxin
For fastidious Germans, the naming of car models must follow certain rules and will never be as sensationalist as some car companies. Therefore, when people saw the name of Volkswagen ID.3, they could already anticipate the future of ID.2, or even ID.1. Yes, everyone is right this time. Volkswagen has indeed created the ID.2. However, the current unveiling is only a concept car called ID.2all, and the production version will have to wait until 2025.
Although it is a concept car, the ID.2all is already very close to the production model. Its front end has a futuristic feel, but it can also be recognized as a Volkswagen at a glance, perhaps because the headlight is similar to that of the Golf model.
ID.2all did not use the "big-eyed" headlights of the ID.3, but used a grey decorative panel to support the whole headlight. This approach is quite "fuel-powered car," and is completely different from the currently popular split-type headlight design. However, the technology of the headlights is not low, because it will have IQ.LIGHT LED matrix headlights. It is worth mentioning that the color of this grey decorative panel is very precise, making the front end of the ID.2all full of "electronic flavor," and it is hoped that the production version can maintain this design.
From the side, the outline of ID.2all combines the charm of the Golf and Polo models. The sturdy C-pillar gives it an agile posture, and with a few simple lines, it does not feel cramped like a small car. In addition, the door handle is hidden and integrates with the rear window.
The dimensions of ID.2all are 4050/1812/1530mm, with a wheelbase of 2600mm. Although smaller than ID.3, ID.2all is wider and lower, with a visually lower profile. Compared to a fuel car, the wheels of ID.2all are closer to the corners of the body, and even though the length is only comparable to POLO, the wheelbase is already close to that of Golf, achieving a small car with a large space.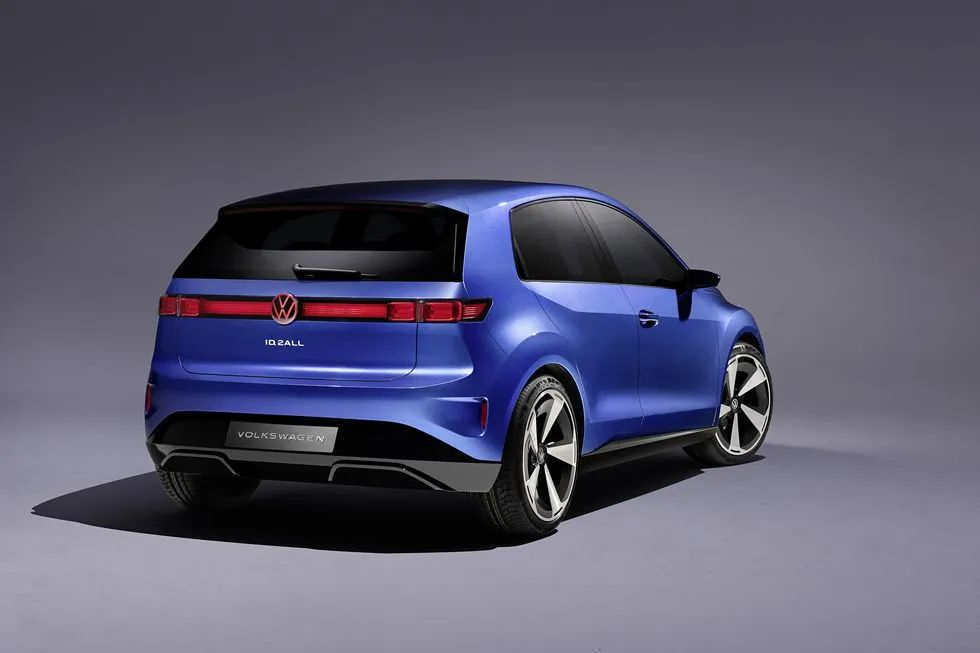 The design of the tail of the car is also very simple, with a thick tail light running through the left and right sides, along with the illuminated VW logo. However, upon closer inspection, the tail light uses a 3D LED light source, creating a strong sense of depth. In addition, the spoiler above the tail integrates a long high brake light which should have a good lighting effect.
The interior design of ID.2all shows a blend of technology and retro elements, with creative details throughout. The overall layout is simple, with no unnecessary decoration, and the materials used are not particularly high-end, but the overall effect is comfortable and futuristic. It is reported that the future production version will be equipped with a panoramic sunroof, front seat heating and massage, parking assistance systems, L2+ driving assistance systems, etc.
The central control screen of ID.2all is 12.9 inches, and the instrument screen is 10.9 inches. The two screens support linkage and look more advanced than ID.3, 4, and 6. It is certain that other models will also adopt similar designs. Interestingly, the screen of ID.2all has various themes, including a retro theme with the VW's old-fashioned pointer instrument and a music playback interface resembling a cassette tape, which is quite fun.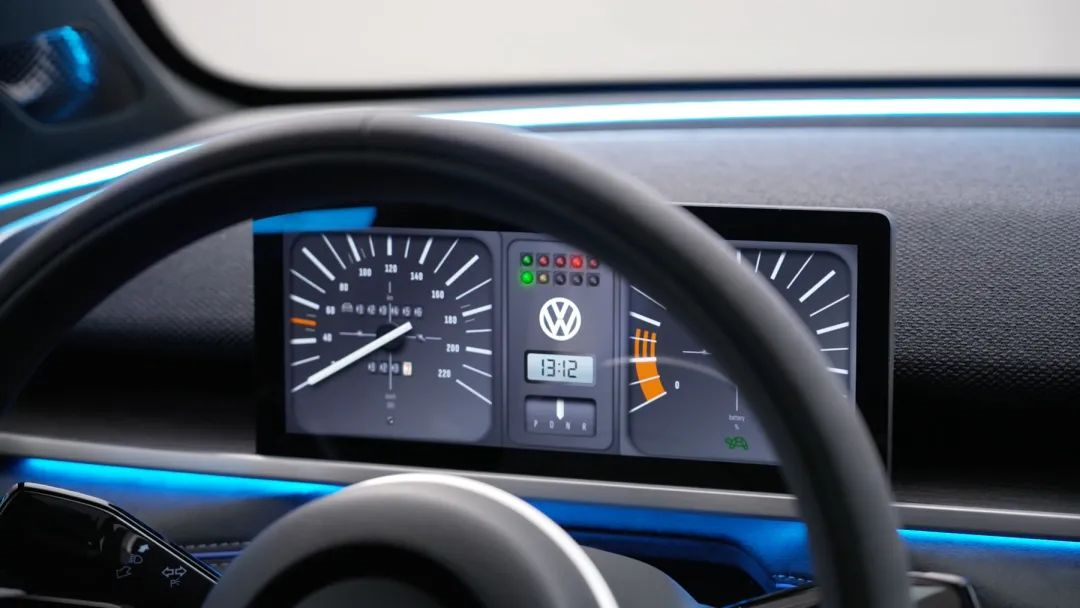 In addition, it can be noticed that the ID.2all's window controls, steering wheel buttons, and buttons below the central control screen have returned to traditional physical buttons. Simple design does not necessarily mean simple operation, and everyone knows which is more user-friendly. In the central channel position, there is a wireless charging slot for mobile phones, and only one knob, which is very simple. Below it, a hollow storage compartment is dug out.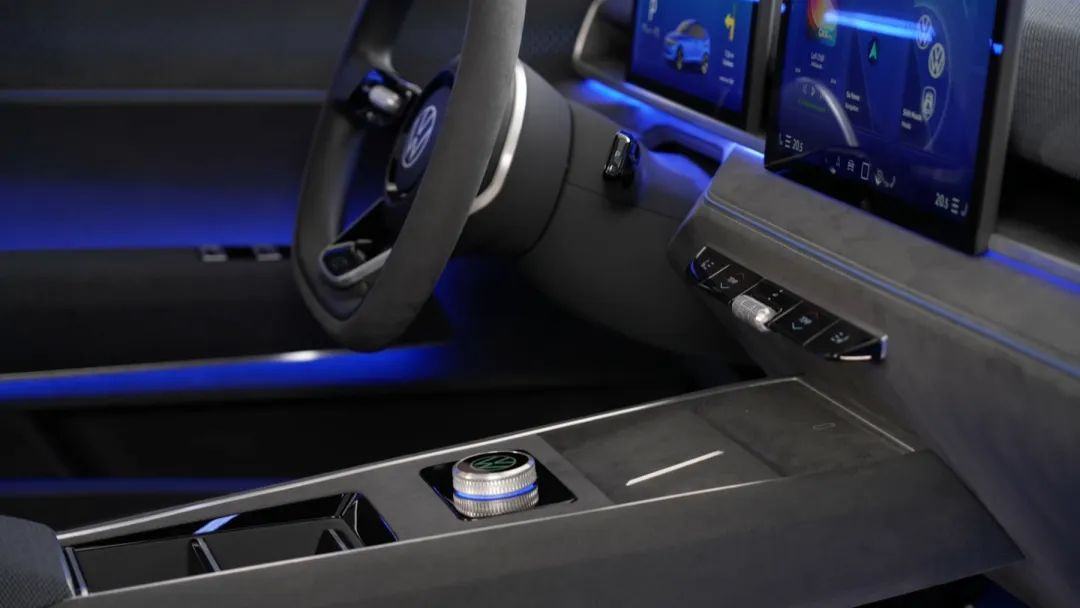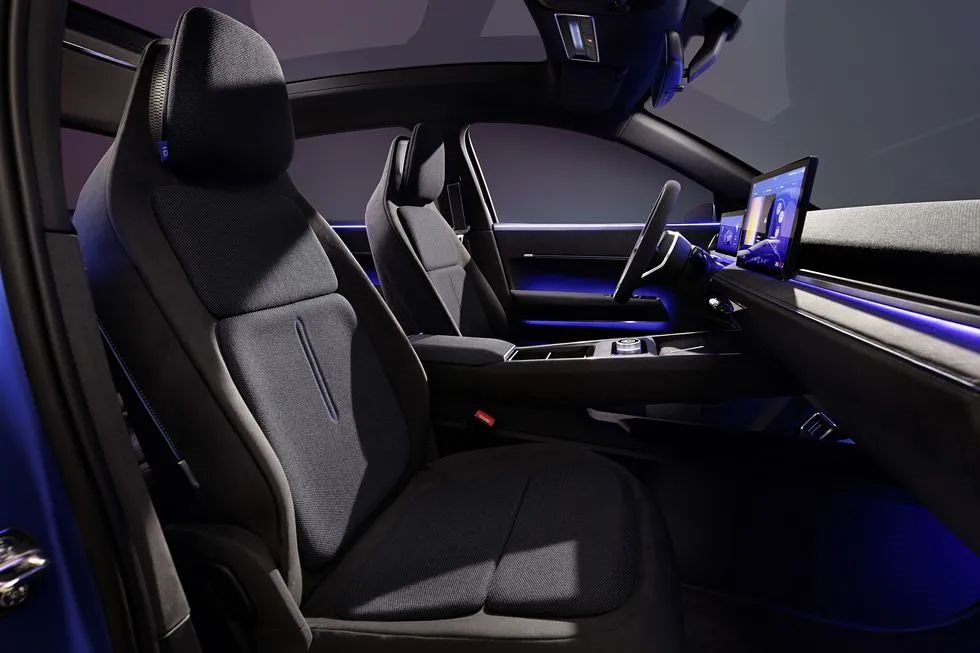 As a small car, the ID.2all has ample space. The regular trunk volume is 490L, and the Volvo V60 wagon's regular trunk volume is only 519L. Moreover, the rear seats of the ID.2all support a 4/6 ratio fold, and the front passenger seat also supports folding, and the maximum storage space can be expanded to 1330L, with a flat loading surface.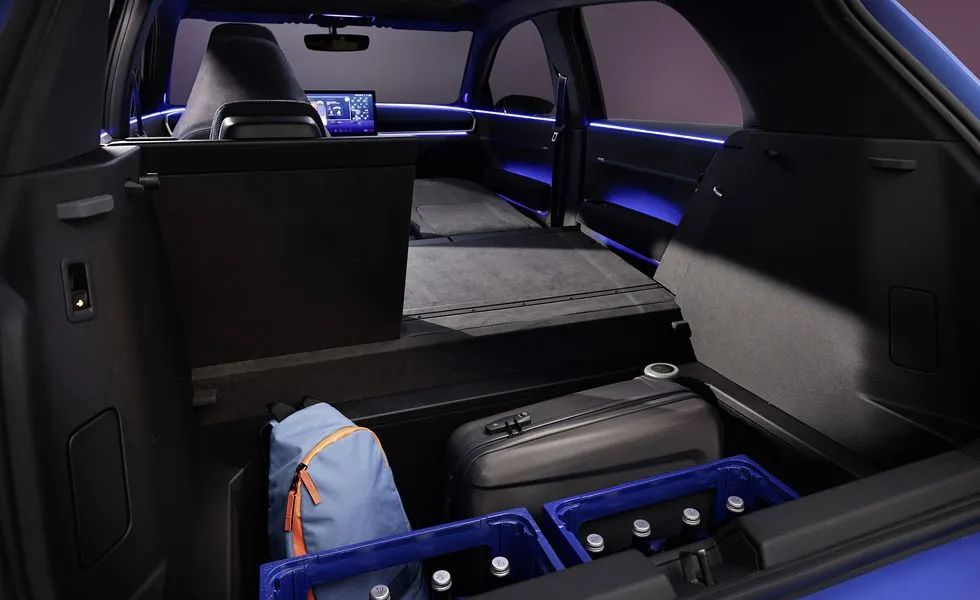 Not to mention that its rear seats can be folded up, and there is also a sizable storage space inside, which is really a blessing for the majority of male compatriots.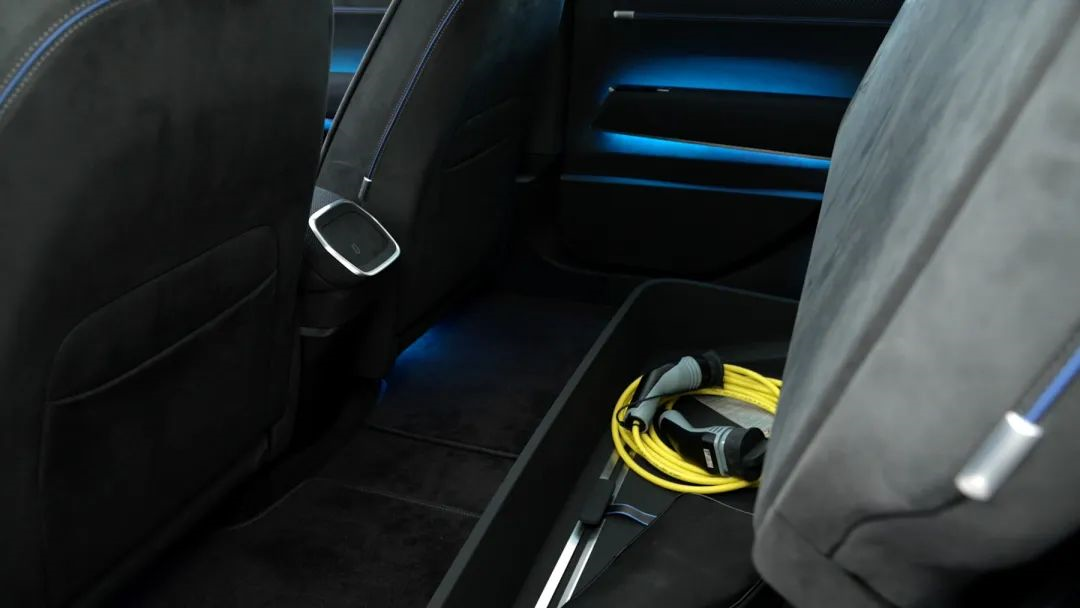 Seeing the abundant storage space at the rear, friends might have guessed that it is a front-wheel-drive. Unlike ID.3, 4, and 6, the ID.2all will be the first front-wheel-drive car on the MEB platform. However, its motor has a maximum power of 226Ps, which is higher than that of the FAW-Volkswagen version of Golf GTI and the standard version of ID.3, making it a new-era small beast.
According to official data, the ID.2all has a zero to 100km/h acceleration time of less than 7 seconds, a mileage of up to 450km (WLTP conditions), supports 125kW fast charging, and can be recharged from 10% to 80% in 20 minutes.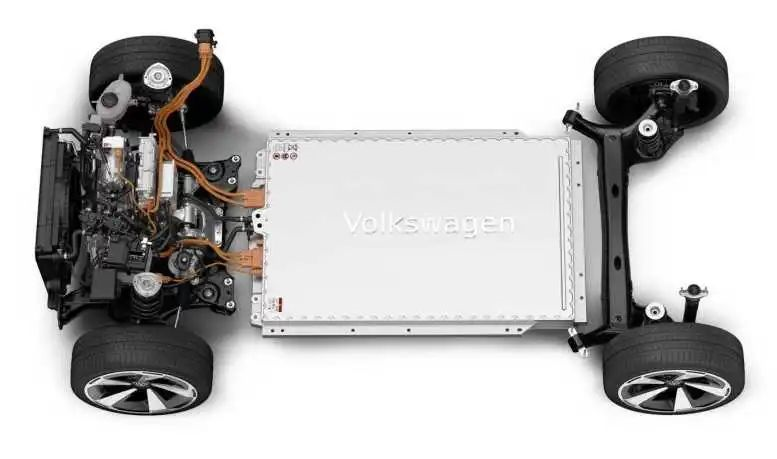 Volkswagen has always been good at making small cars. At present, this latest pure electric car from Volkswagen has shown a good attraction in terms of design and details. Although the mass-produced version of the ID.2all will not be launched for another 2-3 years, and it is not yet clear whether it will be introduced into China, with an affordable entry-level price of around 100-120,000 yuan, it could pose a substantial threat to domestic autonomous brands such as BYD's Dolphin, assuming it is introduced. As a point of reference, the ID.3 is priced at around RMB 140,000 after discount.
This article is a translation by ChatGPT of a Chinese report from 42HOW. If you have any questions about it, please email bd@42how.com.