Intelligent and Futuristic: The Second Smart Electric Night of Changan Automobile Starts with a Bang
On March 9th, the "Intelligent Electric·Star Era Changan Automobile Smart Electric Night, Second Edition" grandly kicked off, featuring top singers like Cyndi Wang and Zhang Jie performing their classic pieces to create a unique music feast. Along with these performances, various star products such as the UNI-V smart electric iDD, UNI-K smart electric iDD, 3rd generation CS75 PLUS smart electric iDD, and the Oshan Z6 smart electric iDD made their debut, showcasing Changan Automobile's core technical capabilities and superior product strength in the hybrid product lineup. Additionally, as a token of appreciation to the loyal customers, Changan Automobile rolled out a variety of heavy discounts, significantly reducing the pressure of car buying and making the experience more relaxed and enjoyable.
Cyndi Wang, known as the Sweetheart of Pop Music, started the show with her youthful song "Curled Lashes," igniting the atmosphere and prompting the audience to dance and cheer along. Famous singer Zhang Jie also rocked the stage with his hit song "Looking Up to the Stars," immersing the audience in a trance and finally pushing the event to the climax.
Moreover, well-known media personality Uncle Hu appeared as a surprise guest and demonstrated his unique "car talk" style along with his impressive professional output capability, exhibiting the core strength of UNI-V, UNI-K, and Oshan Z6 smart electric iDDs perfectly.
Four New Members of the Smart Electric iDD Family Unveiled
As one of the three new energy technology brands launched by Changan, smart electric iDD relies on high-energy batteries, efficient power, and intelligent power control to innovate AI smart energy-saving systems and comprehensively upgrade "smart economy" and "smart safety" value systems, providing new energy customers with a better quality of life for green travel. The UNI-V smart electric iDD, UNI-K smart electric iDD, Oshan Z6 smart electric iDD, and 3rd generation CS75 PLUS smart electric iDD unveiled at the event are the newest models equipped with smart electric iDD and can fully cover the various market segments of hybrid vehicles, satisfying the diverse and personalized travel needs of users.
As soon as they were launched, UNI-V smart electric iDD and UNI-K smart electric iDD received wide-ranging acclaim on the market due to their outstanding economic energy-saving and safety features, becoming popular stars in the hybrid car market. The intelligent electric racing car- UNI-V smart electric iDD- not only has an efficient economy and reliable safety but also boasts a breathtaking driving experience, with a 0-100 speed of only 6.5 seconds and an easy top speed of 230km/h, making it a high-energy speedster.The smart advanced electric hybrid SUV, UNI-K Smart EV iDD, with its spacious interior, efficient power, and ultimate intelligent driving experience, creates a high-quality driving experience for users. Its NEDC pure electric range reaches 135km and the comprehensive range exceeds 1000km. It is suitable for both daily commuting and long-distance travel.
Meanwhile, the highly-anticipated third-generation CS75PLUS Smart EV iDD made its debut with its handsome appearance and strong comprehensive capabilities, attracting the attention of the audience present at the event. Based on the two major advantages of Changan Smart EV iDD, "Smart EV Economy" and "Smart EV Safety," the third-generation CS75PLUS Smart EV iDD addresses users' core needs such as the range and safety by equipping the entire series with a large capacity battery of 28.39 kWh, high-power DC charging, and AI intelligent algorithms. The pure electric range can reach up to 150km, and it can be charged up to 80% in as fast as 30 minutes, achieving a low energy consumption, long-range, and ultra-convenient smart EV economy driving experience.
Hundred Billion Benefits Season, Enjoy Non-stop Fan Benefits
In addition to the captivating performances and celebrity products, Changan Automobile's super-value car purchase benefits for millions of fans have caused a wave of frenzy in the live broadcast rooms, encouraging countless fans to make purchases! In this live-stream shopping section, Changan Automobile offers up to 8,000 yuan in car vouchers, car models, plush toys, and other gifts, providing surprise benefits. The lavish gifts not only attract users to linger in the live broadcast room but also help alleviate the pressure on young people to buy cars, helping them easily enjoy their first car.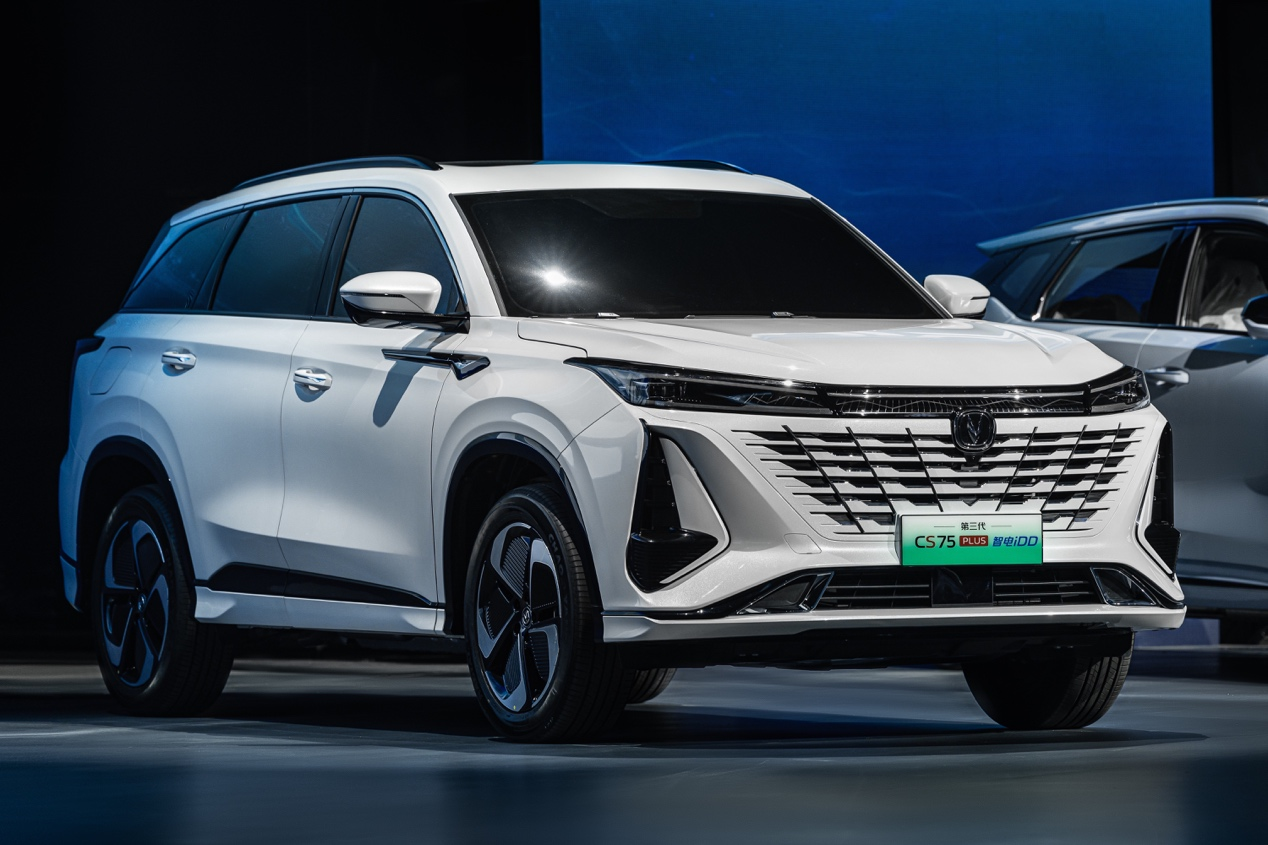 Meanwhile, Changan Automobile also launched the "Hundred Billion Benefits Season" policy, where users who purchase any model of Changan Passenger Car within March 1st to March 31st and pick it up within this time frame will be entitled to an additional one thousand yuan car voucher. Furthermore, in accordance with the relevant car consumption subsidies issued before April 30th, Changan Automobile will provide users with cash subsidies based on the corresponding policy standards, allowing consumers to buy cars with peace of mind and enjoy their new car life one step ahead of time.## Create a new brand IP "Intelligent Electric Night" and enter the "circle of friends" of young people
In the current era where the consumer group of the automobile industry is getting younger, it is not easy to occupy the hearts and minds of young people. Only by standing in the perspective of the consumers, thinking about what they need, and understanding their needs can we achieve a two-way connection between consumers and the brand. Changan Automobile is well aware of this and always adheres to the concept of "customer-centric". It has creatively created the Intelligent Electric Night series of activities, and in the future, Changan Automobile will continue to deepen this brand new IP, actively make friends with young people in a more youthful and trendy way, and let users unlock the extraordinary charm of the intelligent iDD technology and products in a relaxed and happy atmosphere, thus achieving consumers' value recognition of the brand unconsciously.
Technological empowerment, full power departure. In the face of the accelerating trend of electrification and intelligence, Changan Automobile will continue to adhere to the initial intention of "everything for the user", continue to deepen technology, improve comprehensive hard power, and create beyond expected new travel experiences for users with more powerful products and more innovative marketing.
This article is a translation by ChatGPT of a Chinese report from 42HOW. If you have any questions about it, please email bd@42how.com.