On March 13, 2023, a group of suspected Avita E12 road test spy photos were exposed. According to previous information, the Avita E12 will be the second model of Avita, positioned as a mid- to large-sized sedan, and it is expected to be released in the second quarter.
Currently, the new car is still highly disguised, making it difficult to observe the appearance. It is estimated that the new car's front face will adopt a closed design, and the front headlight group will use a vertical split layout.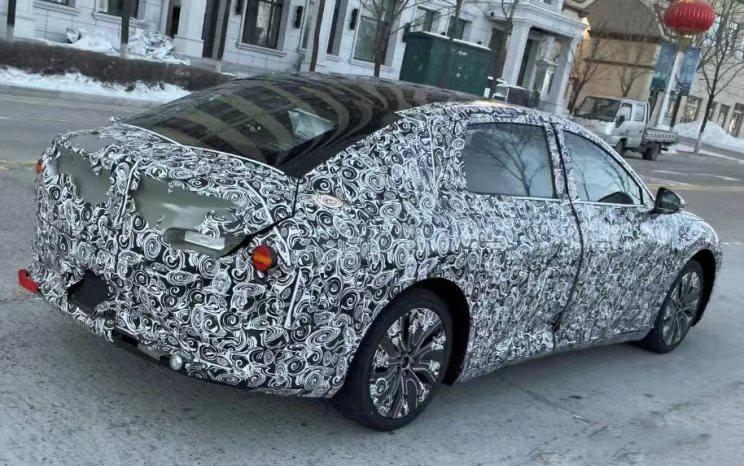 From the side of the car body, it can be seen that the new car is equipped with two-tone aluminum alloy wheels, and the door handles are hidden, and the overall body is relatively slender. The roof line is a back-sloping style, while the rear of the car is relatively short and the lines are rounded and smooth.
In terms of interior design, due to the poor shooting angle, it is currently only possible to see that the new car will use a large-sized center control screen design, and the multifunctional steering wheel buttons will be silver.
So far, there is no exact information on the power of the new car, but it is expected to continue the power layout of Avita 11. It can refer to the long-range dual-motor version of Avita 11, which is equipped with a front 195 kW and rear 230 kW Huawei DriveONE motor, and a acceleration time of 3.98 seconds per 100 kilometers.
This article is a translation by ChatGPT of a Chinese report from 42HOW. If you have any questions about it, please email bd@42how.com.