Author|ViewMaster
"I have no way out, I can't look for a job after failure because I have never worked for others." said Li Xiang, chairman and CEO of Ideal Automotive.
At the beginning of 2023, as the first-tier new forces, WM Motor collapsed first, sounding the alarm for the entire new energy vehicle industry once again. After Tesla waved the price cut sword, car companies followed suit, triggering a new round of price cuts in the industry. These signals mean that a new round of elimination for new energy vehicle companies is accelerating.
"When you find all kinds of problems emerging endlessly, you really need to think about some philosophical issues. Its greatest benefit is to help you look at these problems from a different perspective." Li Xiang said.
On March 2nd, there were two communication events in the automotive industry.
One was held at the Tesla Super Factory in Texas, where Tesla CEO Musk announced the third chapter of Tesla's "Secret Plan"——a comprehensive shift towards sustainable energy, aiming to achieve 100% sustainable energy by 2050.
The other was at Ideal Automotive's R&D headquarters in Shunyi, Beijing, where Li Xiang had a more than two-hour-long media communication meeting, with 5 PPTs and a nearly 2-hour-long speech. During the meeting, Li Xiang did not talk about the impressive achievements of Ideal Automotive in recent years, but instead talked about the development of the automotive culture for over a hundred years and the current and future of intelligent electric vehicles, as a pioneer of the intelligent electric vehicle field.
Li Xiang, born in 1981, a young entrepreneur in the automotive industry with a star-like charisma, controversies, and the youngest, shared his thoughts in the speech, showing the world he is concerned about.
"Here, we will share with you a complete process, including our experience and verification of the past 7 and a half years. As a startup company in the field of intelligent electric vehicles, we have thought about what we have done from stages 1 to 10, what judgments we have made, and why behind these judgments. Additionally, we will look at the understanding of our own, the challenges we face and the issues we are resolving in order to achieve revenue of over 100 billion yuan as a company that has gone from stages 1 to 10." Li Xiang said in the opening remarks.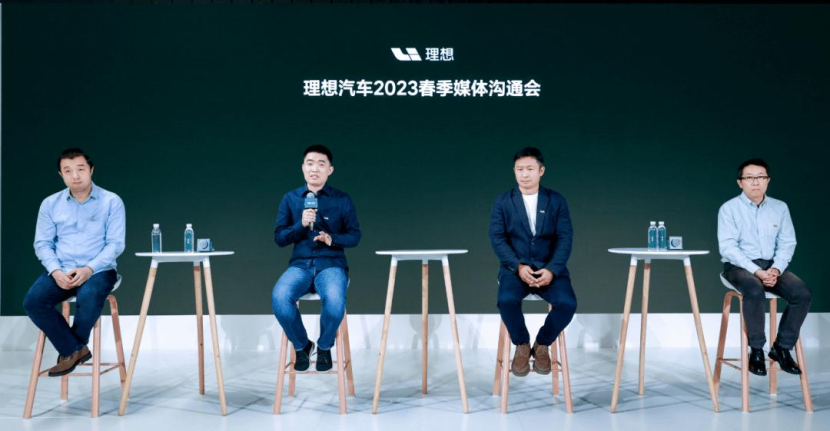 "Life's scariest moments come in two: not knowing what you don't know, and not being truthful. "Growing is an essential internal driver for me, and every now and then when I look back and realize I haven't grown, it fills me with dread." "Doing the right thing, not the easy thing" is the value system established by Li Xiang for his ideal car company. Every statement is precious advice, but achieving all of this is no easy feat.
At the same moment, at both ends of the ocean, electric car entrepreneurs are contemplating the industry's future.
One hundred years ago, the first generation of electric cars were born, but they were barely able to take their first steps before being killed in the cradle. Today, people are seeing more clearly than ever before that electric cars will eventually change people's lives.
When will the "True Age of Intelligent Electric Vehicles" arrive?
Since the founding of Li Xiang's Ideal Car, he has always stressed the "intelligence" of electric cars.
In a speech to his team in 2021, he said, "Smart electric cars are the core entry point for the AI era, and they are our entry point into this era. I hope that each and every one of us will bravely try, understand, and embrace the latest technology and the most advanced means of production. There are no guinea pigs in the world, only early adopters!"
At the start of 2023, in a letter to all Ideal employees, Li Xiang shared his ambition: "By 2030, Ideal Car hopes to become the world's leading AI enterprise."
Today, at the Spring Media Conference, he once again mentioned smart electric vehicles and the popular ChatGPT. This is a chatbot application developed by the artificial intelligence firm OpenAI.
According to statistics, since its launch in November 2022, ChatGPT has registered over 1 million users in just 5 days, and surpassed a billion just two months later, making it the fastest-growing application in history.
In Li Xiang's view, all artificial intelligence can be divided into two categories:
The first being a long-term analysis and observation-based approach, which can achieve a human-like state, that is, behavioral learning where the cerebellum is the main controller and the brain is the secondary controller. In this mode, people use their brains to think and train, but once training is successful, the cerebellum can handle tasks, such as driving, or performing inspections on a production line. In reality, there are many instances where complete thinking by the brain is unnecessary, as it can react quickly and efficiently in a primary controller mode."
Another category, such as ChatGPT, which has recently become popular, includes "ideal classmates" in the ideal car and "NOMI" from NIO. The way they work is cognitive learning, where the brain is mainly in charge and the cerebellum is the auxiliary. When you give a complex command, it needs to be processed in the cloud, and then executed with relative certainty after reasoning.
As for when we can enter the "real intelligent electric vehicle era"? Li Xiang's judgment is: pure intelligence alone is not enough to drive consumer purchases. We must find a precise value point for the user experience before it can fully explode.
He cited the example of iPhone to illustrate that the evolution of smartphones from the touch screen age to the era of intelligent phones began in 2010 when three conditions were met: 3G network, App Store, and OTA technology.
Li Xiang believes that the "era of intelligence" for intelligent electric vehicles, especially for middle and high-end cars, will emerge in 2024. Based on large models and BEV technology, urban NOA will be achieved.
The so-called NOA (Navigate on Autopilot) is automatic auxiliary navigation driving, and urban NOA is the ceiling of auxiliary navigation driving and the entry threshold for autonomous driving. After the car owner sets the destination, the vehicle can achieve "automatic" driving throughout the journey, including lane changing, overtaking, red light and green light, and pedestrian priority operations along the way. The difficulty of implementation is much greater than that of high-speed NOA, but the driver still needs to supervise the vehicle during the driving process in case of emergencies.
Currently, the usage rate of Ideal Auto's entire ADAS system exceeds 13%, and the usage rate of ADAS on highways has also exceeded 50%, which is a relatively high level in the industry. However, due to limited application in high-speed scenarios, it is difficult to reach the critical point in urban areas.
Li Xiang believes that if a technology is used by users every day and its mileage usage rate is stable and exceeds 60%, the technology will become indispensable to the user. As for urban NOA, "it doesn't need to become completely autonomous, but it can help drivers improve their driving experience when stuck in traffic during commuting hours. If more than 60% or even 80% of the cars in the city can be controlled by this function, and safety is not a problem, there will be a huge change, just as having an elevator in a 20-30-story building is a fundamental difference."
Li Xiang predicts that by the end of this year, most leading companies will be able to achieve Tesla's level at the end of 2021. By 2024, everyone will be able to achieve Tesla's level in North America by the end of 2022 and early 2023. At this point, at least mid-to-high-end cars, if they cannot provide urban NOA, will affect consumer purchasing decisions. At this time point, starting from mid-to-high-end cars, we will thoroughly enter the era of intelligent electric vehicles based on Software 2.0.
How important is urban automatic driving assistance?
Many car companies are paying attention to urban automatic driving assistance and increasing their investment.
On January 28, Li Xiang mentioned in the company-wide email that "by 2023, the landing of Software 2.0 technology products will officially begin in China. In the most important field of intelligent electric cars, city NOA navigation-assisted driving (not dependent on HDMAP) based on BEV perception and Transformer model and end-to-end training will start landing at the end of 2023. This will be an important starting point for Software 2.0 to transform the physical world."
On the same day, He XPeng, Chairman and CEO of XPeng Motors, publicly stated in Guangdong that "XPeng Motors will be the first to launch fully automatic driving in China in 2023, and more than 50 cities in China will be able to drive automatically."
At present, not only Li Xiang and XPeng Motors, but also Great Wall Motors, NIO, GeometryAuto Auto, IM Auto, and Jidu Auto have layout in the field of urban automatic driving assistance and have launched different types of functions of the same type, and have successively started targeted testing.
Relevant policies are also supporting this behavior of enterprises. In November 2022, the Ministry of Industry and Information Technology and the Ministry of Public Security jointly drafted the "Notice on Pilot Work for Access and Road Traffic of Intelligent Connected Vehicles (Draft for Soliciting Opinions)." The document proposes to select road motor vehicle production enterprises that meet conditions and intelligent internet-connected automobile products with mass production conditions to conduct access pilot projects. Intelligent internet-connected automobile products that pass the access pilot project will conduct road traffic pilot projects in limited public road areas of pilot cities.In a company-wide email, Li Xiang mentioned that urban automated assisted driving "does not rely on high-precision maps," reflecting the new challenges faced by many car companies in the field of intelligent driving.
High-precision maps were once regarded as an important and indispensable part of the development of the autonomous driving industry. However, at present, due to high production costs, long cycles, low "freshness," and a lack of unified industry norms and standards, it is difficult to meet the current requirements of car companies for high-precision maps. This, combined with qualification issues, has become the "last straw" crushing car companies.
Therefore, many car companies plan to bypass the "high-precision maps" obstacle while hoping for more relaxed policies.
In 2022, the Ministry of Natural Resources issued the "Notice on Promoting the Development of Intelligent Connected Vehicles and Maintaining the Security of Surveying and Mapping Geographical Information", which clearly stipulates that high-precision map surveying and production can only be carried out by units with Class-A navigation electronic map production qualifications.
Recently, He XPeng, a National People's Congress representative, Chairman, and CEO of XPeng Motors, revealed to the media that he will propose to accelerate the city's high-precision map update and review process during this year's "Two Sessions."
He suggested that, on the premise of ensuring national geographic information security, the high-precision map update review process should be further optimized, streamlined, and facilitated, and more effective methods should be adopted to achieve timely updates of the data, shorten the cycle from data acquisition to use of high-precision maps, and speed up data accumulation and technological iteration.
How to Solve the Problem of Charging and Battery Costs?
After more than ten years of development, China's production and sales of new energy vehicles have remained the world's largest for eight consecutive years, reaching 7.058 million and 6.887 million respectively in 2022.
Nevertheless, "charging difficulty," including a shortage of charging stations, long queues for fast charging, and a lack of charging stations in remote areas, is still a "pain point" for consumers.
Li Xiang believes that the two biggest problems plaguing new energy vehicle companies are how to solve the "charging difficulty" and the high cost of batteries. There are three ways to solve these problems: 1. battery swapping, 2. extended-range electric vehicles, and 3. high-voltage pure electric vehicles.
Previously, Ideal Motors had been using extended-range electric vehicle technology because of the current reality of charging difficulty.
However, this technology route has also been controversial, with some people believing that it is essentially no different from gasoline cars. Although it greatly reduces range anxiety, it is still too dependent on gasoline. Even so, this does not affect Ideal Auto's position in the fiercely competitive market.
In the past year, Ideal Auto has already achieved several "firsts". In February, with a result of 16,620 vehicles, it has won the position of "best-selling" new energy automaker for three consecutive months, achieving a delivery volume of over 10,000 units for six consecutive months.
This reminds people of a classic line from the movie "Fuyang Town": "Live, live like an animal." Now, Ideal Auto has survived, and it wants to live even better.
Regarding the controversial range extender technology route, Li Xiang defines it as follows: "In the 0 to 1 phase, the range extender route helped Ideal Auto stabilize its footing and achieve considerable revenue. In the past few months, Ideal Auto's revenue ranked in the top three among Chinese new energy vehicle brands, second only to BYD and Tesla. Such a revenue scale and growth rate can support Ideal Auto's full dedication to pure electric vehicles in the future."
Li Xiang stated: "Until 2030, Ideal Auto will still insist on advancing on two fronts – making range extenders more efficient and better, and pushing forward the high-voltage pure electric development. While continuing to use range extender technology, developing pure electric models is undoubtedly the key for Ideal Auto to occupy more market share in the future."
"We always insist that, with the same choice of range extender technology route, we believe that if we want to launch electric vehicles, charging piles are products, not services. Charging piles are the product itself," Li Xiang said.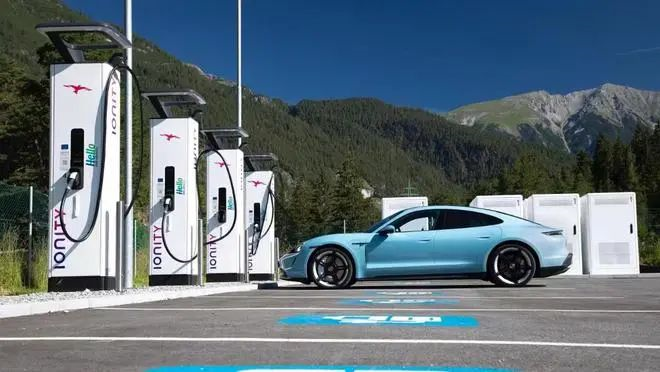 Currently, Li Xiang, founder of LI Automotive, announced that the 200,000th home charging station was officially installed in Jiangmen, Guangdong on February 22, 2023. It took 340 days to install the second 100,000 stations, which is 2.7 times faster than the first 100,000. As of January 31, LI Automotive has delivered 272,475 electric vehicles, with over 70% of its users having installed home charging stations.
However, installing more charging stations does not completely solve the problem of slow charging speeds, which Li Xiang believes is the most fatal issue affecting user experience.
In terms of the future direction of pure electric vehicles, LI has chosen the high-voltage pure electric vehicle. "Once the speed is fast enough, it will be infinitely close to the experience of fuel cars. I have always been waiting for the arrival of the 800V era, which is like upgrading from 2G to 4G. Moreover, if a car can be charged in ten minutes, the turnover rate will increase six times, attracting numerous people to invest in this industry because it is profitable. This is based on technological changes." Li Xiang said.
Therefore, Li Xiang is highly anticipating the 800V technology, as he believes once it is mature, LI's pure electric plan can be put on the agenda. The 800V technology can enable the charging station's turnover rate to increase by replenishing ten minutes of energy with considerable range. Additionally, compared to the mainstream 400V architecture electric vehicles today, the application of 800V can reduce the component cost of a vehicle by 30-40 thousand yuan under the same size and driving form.
Currently, more and more companies are deploying 800V super fast charging electric vehicles. Since the release of the 800V ultra-fast charging technology by Porsche Taycan in 2019, there will be various kinds of electric vehicles and charging stations that support 800V super-fast charging.
In addition, Li Xiang mentioned many other new technologies from City NOA, 800V high-voltage high-power charging technology, millimeter-wave radar, next-generation sensing algorithms, and Tesla's FSD chip, all of which are more complex, technological, forward-looking, and hidden. All of these technologies hint that a new era has come.
Li Xiang stated that "LI Automotive's short-term goal is to reach a 35% market share in the market for passenger cars above RMB200,000 by 2027." This is a considerable challenge. His more than 20,000-word speech was like an FAQ session, and it also looked like a training session. In this era of great changes, as a new start-up company, LI Automotive needs such a captain who insists on thinking and changes.
汽车品牌
宝马
宝马(BMW)是德国的一家知名轿车生产商,其总部位于巴伐利亚慕尼黑。宝马公司的汽车以高档豪华车为主,宝马3系、宝马5系、宝马7系都是非常受欢迎的车型。
奔驰
奔驰(Mercedes-Benz)是德国的一家豪华汽车品牌,属于戴姆勒公司旗下品牌。奔驰的车模常常很大,包装豪华,驾驶起来非常舒适。
特斯拉
特斯拉(Tesla)是一家美国的电动汽车生产商和能源公司,其总部位于加利福尼亚州帕洛阿尔托。特斯拉是第一家公开销售高性能电动汽车制造商,其车型包括 Model S、Model X、Model 3 和 Roadster。
---
以上内容仅供参考
This article is a translation by ChatGPT of a Chinese report from 42HOW. If you have any questions about it, please email bd@42how.com.