Author: Jingtao Wu
Ideal and NIO still strong!
With the arrival of March 1st, we ushered in the monthly new car sales ranking time.
Looking back at the January list, due to the double impact of the withdrawal of national subsidies and the earlier timing of the Spring Festival, the new energy passenger vehicle market has shown a clear period of depression.
With the gradual fading of the above factors' impact on sales, the market generally expects optimistic attitudes towards new energy passenger car sales in February.
According to the China Passenger Car Association, it is estimated that the retail sales of narrow passenger cars in February will reach 1.35 million, with retail sales of new energy vehicles expected to be 400,000, a year-on-year increase of 46.6%, a month-on-month increase of 20.3%, and a new energy vehicle penetration rate of 29.6%.
From the overall market data perspective, the sales performance of the new energy vehicle market in February has shown significant improvement compared to January. As for the performance of each "new car" brand, please check the "New Car Monthly Sales Ranking" for this month below.
Friendly reminder: Due to the Spring Festival being in February last year, and this year the Spring Festival is advanced to January, the impact of the Spring Festival holiday on sales has a significant time difference. Therefore, the year-on-year data this month is greatly affected by this time difference and cannot accurately reflect the actual year-on-year growth level.
Anti-argument Guide: Tesla has not yet released its February sales!
IDEAL: Delivery of 16,620 in February, 31,761 cumulatively this year.
In February, Ideal Car delivered 16,620 new cars, an increase of 97.5% year-on-year, and has been the champion of the "New Car Sales List" for three consecutive months.
Among them, Ideal L9 has been the best-selling large SUV in China for five consecutive months.
From January to February this year, Ideal Car delivered a total of 31,761 new cars.
On February 8th, Ideal launched and listed its first 5-seater SUV model – Ideal L7. The new car was launched in three versions from low to high: Air, Pro, and Max, with prices ranging from 3.198 million yuan to 3.798 million yuan. The new car will be delivered in early March.
At the same time, Ideal L8 also added a more entry-level Air version, priced at 3.398 million yuan, enhancing the competitiveness of Ideal L8 in the 300,000-400,000 yuan six-seater SUV market.
After the Air version was released, Li Xiang, CEO of Ideal Car, expressed on Weibo: "Without L8 Air and L7 Air, 25,000 monthly deliveries are guaranteed; after Air is delivered, 30,000 monthly deliveries are guaranteed." The goal is to be achieved in the second quarter.
On February 27th, Ideal Car released its 2022 and Q4 financial report, with a full-year revenue of 45.29 billion yuan, a year-on-year increase of 67.7%. The total number of deliveries for the year was 133,246, a year-on-year increase of 47.2%.
And made a forecast for Q1 2023 performance. It is expected that the Q1 vehicle delivery volume will be 52,000 to 55,000 units, with a total income of 17.45 billion yuan to 18.45 billion yuan, a year-on-year increase of 82.5%-93.0%.
If calculated by subtracting the actual delivery volume from January to February from the expected delivery volume in Q1, Ideal Car is expected to break through the 20,000 mark again in March.### NIO: 12,157 vehicles delivered in February, totaling 20,663 in 2022
In February, NIO delivered 12,157 new vehicles, representing a 98.3% YoY increase and securing the second place in the "New Energy Vehicle Sales Ranking" for three consecutive months.
Among them, 5,037 SUVs and 7,120 sedans were delivered.
From January to February 2022, NIO delivered a total of 20,663 new vehicles.
On February 21st, NIO announced its goal to build more battery swap stations by 2023. The original plan to add 400 stations was raised to 1,000. The new target is to have over 2,300 battery swap stations built by 2023.
Among the newly planned battery swap stations, about 400 will be high-speed stations, which will speed up the layout of the 9 vertical and 9 horizontal high-speed battery swap networks in 19 major city clusters. About 600 stations will be located in urban areas.
On March 1st, NIO released its financial report for Q4 2022 and the whole year. NIO's Q4 revenue reached 16.06 billion RMB, up 62.2% YoY, marking the 11th consecutive quarter of positive growth. The total revenue for the year was 49.27 billion RMB. Both figures hit record highs.
Last year, the R&D expense for Q4 was 3.98 billion RMB, and the total R&D expense for the year was 10.84 billion RMB. The cash reserve was 45.5 billion RMB. The delivery guidance for Q1 2023 was 31,000-33,000 vehicles, and the revenue guidance was between 10.62 billion RMB and 11.54 billion RMB.
NIO's CEO, William Li, stated during the earnings call that in Q2 2022, NIO will deliver four models, including the new generation ES6. The fifth model will be delivered in July.
NIO: 10,073 vehicles delivered in February, totaling 16,089 in 2022
In February, NIO delivered 10,073 new vehicles. From January to February 2022, NIO delivered a total of 16,089 new vehicles.
In February, NIO delivered 10,073 new cars, a year-on-year increase of 41.5%, ranking third in the "New Car Sales Ranking List" in February.
Among them, NIO ES6 delivered 2,048 vehicles, a month-on-month increase of 35%. NIO officials stated that ES6 production capacity is expanding and deliveries will be accelerated.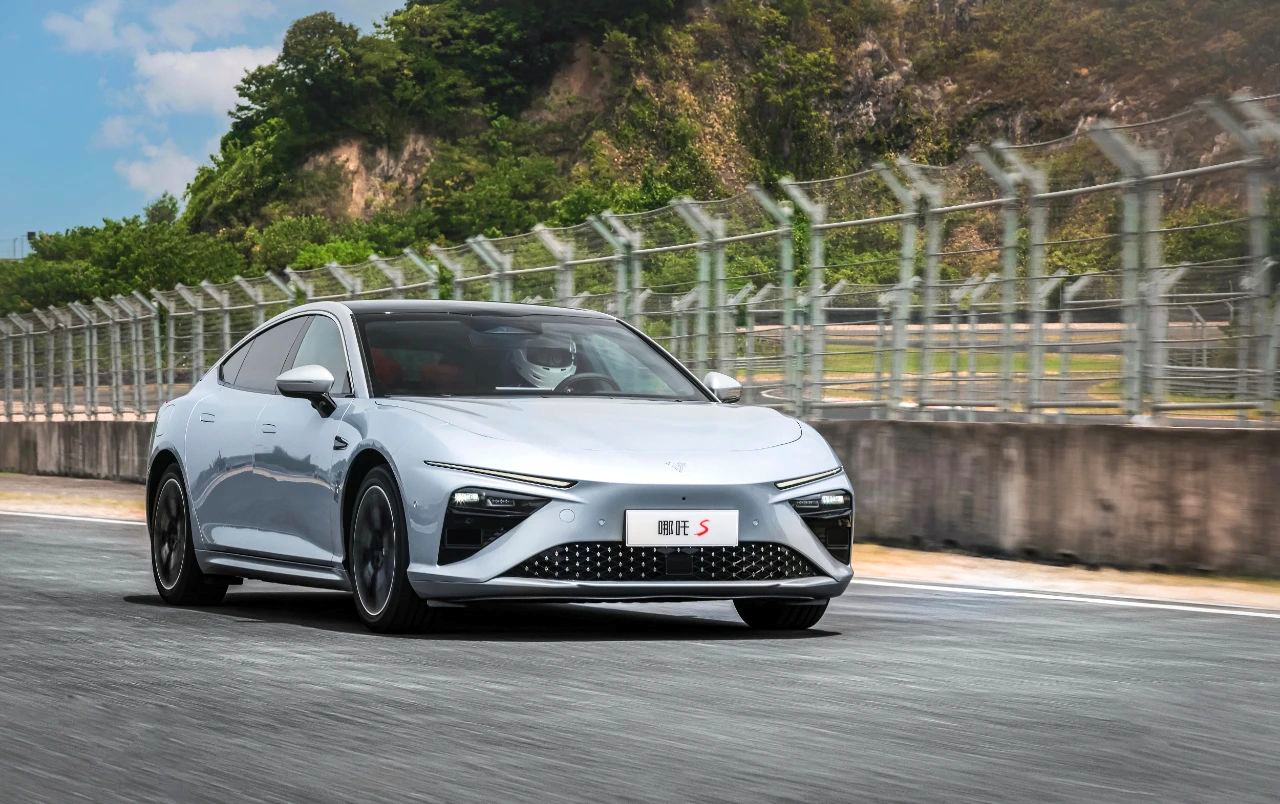 From January to February this year, NIO delivered a total of 16,089 new cars.
On February 20th, NIO launched a limited-time car purchase rights, providing preferential policies such as "0 down payment, 0 monthly payment, 0 interest, 0 waiting", and enjoy up to RMB 6,000 in financial subsidies or replacement subsidies, free charging piles, and pre-order deposit of RMB 5,000 offsetting RMB 20,000, RMB 8,000 replacement/financial subsidies and other preferential policies, covering three models: NIO V, NIO U-II, and NIO ES6.
On February 28th, NIO announced that nearly 100 NIO U and NIO V models were shipped to Jordan, marking the first batch of NIO cars exported to Jordan. Currently, NIO has entered overseas markets such as Thailand, Israel, Myanmar, Nepal, and Laos.
SAI: In February, sales were 6,577, and the cumulative sales this year were 11,228
In February, SAI sold 6,577 new energy vehicles, a year-on-year increase of 103.69%.On February 25th, Seres and Huawei signed a deepening joint business agreement in Shenzhen. The first flagship model under the new platform is expected to be launched in 2023, featuring advanced intelligent driving systems, and will be followed by a series of new models.
Seres aims to achieve the production and sales of one million new energy vehicles by 2026. The two sides will also further promote the establishment of a joint innovation center.
Xiaopeng: Delivered 6,010 in February and 11,228 cumulative this year
In February, Xiaopeng delivered 6,010 new cars, a 15% increase from the previous month.
The total number of new cars delivered in January and February this year was 11,228.
Two new models to be launched by Xiaopeng in February, the new medium-sized pure electric SUV G6 and the new pure electric MPV, have been frequently exposed online. According to the spy photos, both new models are undergoing road testing in a dense area.
It is expected that both new models will be released later this year, along with the updated models, which are believed to have a positive impact on Xiaopeng's future sales performance.
In addition, the new P7i was officially released in Europe on February 3rd, with prices ranging from 49,990 to 69,990 euros (approximately RMB 366,500 to 513,100). It is expected that the new car will also be officially released in China later this month.### Jike: 5,455 delivered in February, with a cumulative total of 8,571 this year
In February, Jike delivered 5,455 new cars, an increase of 87.1% year-on-year.
From January to February this year, 8,571 new cars were delivered cumulatively.
The average order amount for Jike 001 was RMB 336,000, and for Jike 009 was RMB 527,000.
In February, Jike announced detailed information about its new model, the Jike X, a compact pure electric SUV based on the SEA vast electric platform, with body dimensions of 445018361572 (mm) and a wheelbase of 2750mm.
According to the declaration, Jike X provides two types of door handles: no door handles and hidden door handles. The car has two seating layouts: 4-seater and 5-seater.
In terms of power, Jike X offers rear-drive single motor and four-wheel-drive dual motor. The maximum power of the dual-motor version is 315kW. Jike officials also stated that the acceleration time from 0-100km/h for the dual-motor model can reach 3 seconds.
As for the price, the new car is expected to be priced between RMB 200,000 and 270,000.
According to previous plans, Jike's annual delivery target for the Jike brand in 2023 is 140,000 vehicles. To achieve this goal, the average monthly delivery volume needs to reach 11,600. However, in January-February this year, Jike has only delivered a cumulative total of 8,571 vehicles, which undoubtedly increases the pressure to achieve the annual target.
Therefore, the Jike X, which has a lower entry price and higher sales volume, is believed to become an important boost for Jike to achieve its annual delivery target.### Changan: Delivered 4,103 cars in February with a total of 10,240 this year
In February, Changan delivered 4,103 units of the SL03 SUV. From January to February of this year, a total of 10,240 SL03 SUVs were delivered. Since delivery began in April of last year, a total of 37,328 SL03 SUVs have been delivered.
Changan's first SUV, the S7, is also expected to be officially released in the near future and is expected to go on sale in the first half of this year.
Lixiang: Delivered 3,198 cars in February with a total of 4,337 this year
In February, Lixiang delivered 3,198 new cars, with a total of 4,337 new cars delivered from January to February this year.
On the same day the delivery results were announced, Lixiang held a new product launch conference for the 2023 Lixiang models, updating the prices of three existing models, all lower than before. The company also announced the official price of the new C11 extended-range model, which has the longest pure electric range among all extended-range SUVs. For more detailed information on the C11 extended-range model, please refer to this article: "Is this extended-range SUV with the longest pure-electric range worth buying?"
The new car has an official price of 149,800 to 185,800 yuan, which is lower than the pre-sale price of 159,800 to 200,000 yuan announced earlier. The high-end version with a 43.7kWh battery and a CLTC driving cycle pure electric range of 285km has a starting price of 165,800 yuan, which is quite competitive in terms of price and performance.
The extended-range version of the C01 model is expected to be released in the third quarter, according to previous disclosure by Zero Run Motors. The company plans to launch seven new models from 2023 to 2025, including two sedans and five SUVs.
---
Lantu: 1,107 vehicles delivered in February, totaling 2,655 so far this year
In February, Lantu delivered 1,107 new vehicles. A total of 2,655 vehicles have been delivered in the first two months of the year.
Lantu's new luxury mid-size sedan, the Lantu Chasing Light, is now available for pre-sale at a price range of 322,900 to 432,900 yuan.
The vehicle has a length of over 5 meters and a wheelbase of 3 meters. It comes standard with front and rear dual motors, with a maximum output power of 375 kW and a maximum torque of 730 N・m. The official acceleration from 0-100km/h takes only 3.8 seconds. The car is equipped with a 82kWh semi-solid state battery or a 109kWh high-capacity ternary lithium battery, with CLTC ranges of 580km and 730km, respectively.
The proportion of high-strength steel used in the entire car reaches 68%, the proportion of hot-formed steel is 24.4%, and the chassis uses more than 90% of aluminum alloy. The high-end model is equipped with an air suspension and 4D magic carpet chassis.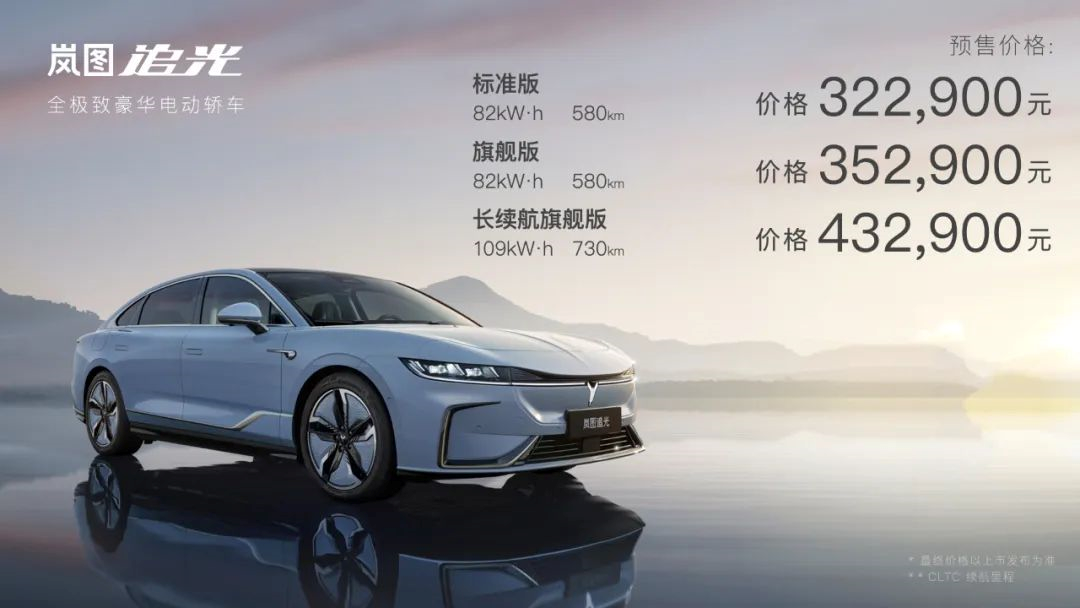 The Lantu Chasing Light has demonstrated strong market competitiveness in terms of product performance and presale price. The new vehicle is expected to be launched in the first half of the year, and is expected to bring sustained sales growth to Lantu.
We have already conducted dynamic and static evaluations of the Lantu Chasing Light before. Interested readers can refer to our previous articles/videos: "Lantu Chasing Light, What Makes it Expensive?"
---
Aiways: 30,086 vehicles sold in February, totaling 40,292 so far this year
In February, Aiways' sales rebounded from the bottom and returned to the high level in the second half of last year, with a total of 30,086 new cars delivered, a year-on-year increase of 253%. From January to February this year, Aiways delivered a total of 40,292 new cars, a year-on-year increase of 64%.
In addition to the Hyper GT, which is currently in intense preheating, in late February, there was also new news about the medium to large-sized smart pure electric SUV AH8, which was developed by Aiways in cooperation with Huawei.
The project was first announced in 2021 and is planned to be mass-produced by the end of 2023, with a total investment of nearly 800 million yuan. According to the previously disclosed information, the new car will be equipped with Huawei's full-stack intelligent car solution, with L4 level autonomous driving function.
"Special Guest Appearance": BYD: February Sales of 193,655, Accumulated 344,996 this Year
Last month, BYD started to "confront" the "new car" kids and released monthly sales results on the same day. After achieving good publicity effects, BYD arrived on time this month!
Perhaps BYD's inner thoughts are: "I just happened to pass by, hoping that my huge body will not leave a shadow on you all."
In February, BYD sold 193,655 new cars, a year-on-year increase of 112.6%, including 15,002 exports.
According to the sales network division, the Wangchao and Haiyang networks sold a total of 184,339 vehicles, and the Tengshi brand sold 7,325 vehicles.
According to the technology route division, DM models sold 101,025 vehicles and EV models sold 90,639 vehicles.Except for the previously launched high-end brand Yinlong, there is also recent news about a new personalized brand from BYD, which is internally coded as the "F Brand". The future product portfolio will cover multiple categories such as racing cars, off-road vehicles, and coupes. Among them, the first product will focus on the off-road field, with overall performance comparable to the Mercedes-Benz G-Class and will be launched within the year.
To summarize the "New Car Sales Ranking List" for February briefly and concisely, there is not much change in the overall brand ranking compared to January. Ideal and NIO are still leading the way, while Xiaopeng, Jike, and Lingpao are still somewhat behind their high levels last year.
However, there is one thing in common, which is that no new car brand has an absolute "safety margin" to sleep peacefully. "Rolling and rolling more" will definitely be the main theme of the new energy market this year.
Anti-argument guide: Tesla has not yet released its February sales!
This article is a translation by ChatGPT of a Chinese report from 42HOW. If you have any questions about it, please email bd@42how.com.