Recently, Tesla has optimized the suspension system of Model Y, and it has been officially announced that the top support stiffness, elastic components, and damping components of the shock absorbers have been optimized in this adjustment.
Tesla's official content shows that Model Y uses a somewhat "sporty" chassis tuning, coupled with the upgraded suspension system, which makes the "suspension hardness" just right. The vehicle is optimized for the top support stiffness of the shock absorber, and the damping components and elastic components in the suspension system are optimized to reduce the bumpiness caused by the vehicle's vertical bouncing. In addition, the spring stiffness of the vehicle is reduced by 2 N/mm – 5 N/mm.
Model Y uses a double wishbone front suspension and a five-link independent rear suspension, and the tuning style is also biased towards sports orientation. At the same time, the vehicle is equipped with an off-road assistance mode and uses a battery that is flat on the chassis to improve vehicle stability.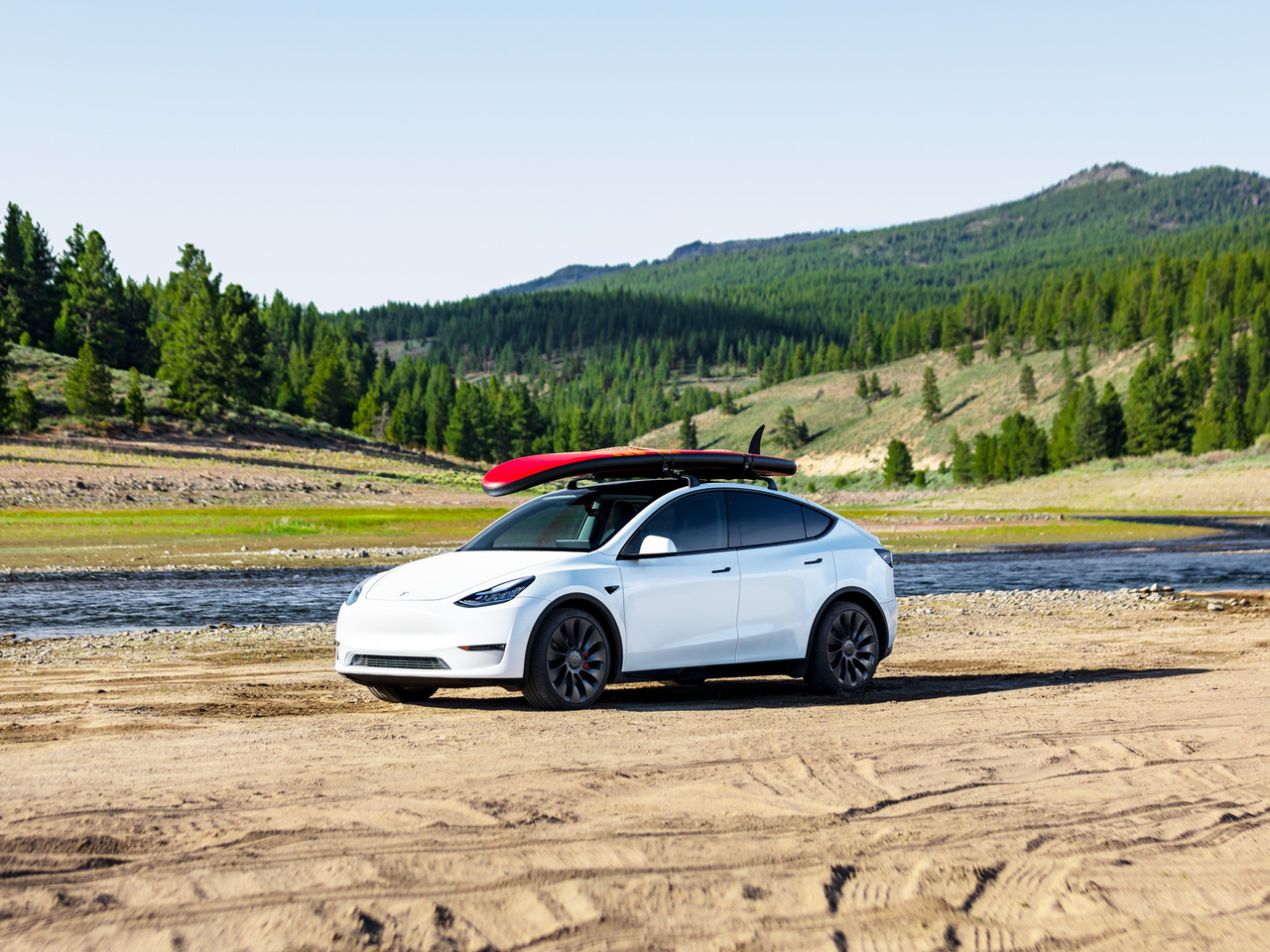 Under normal circumstances, when driving on rugged and muddy roads, one side of the vehicle may lose traction. By activating the Tesla off-road assistance mode, the traction control system will no longer prevent the wheels from slipping and balance the torque of the front and rear motors. The Model Y battery, which is flat on the chassis, also lowers the center of gravity of the vehicle, improving vehicle stability.
According to Tesla's safety report for the first quarter, Tesla Autopilot makes driving safety 9.6 times higher than the US average, effectively improving passenger safety.

The HEPA efficient air filter equipped on Model Y, together with the "biological defense" mode, can significantly reduce the risk of external pollutants such as pollen and dust entering the cabin, protecting the upper respiratory tract.
In the car-use phase, Tesla adheres to a direct-operated model and cost pricing, and with the help of technology such as energy recovery braking function, it is more cost-effective in terms of energy supplement and maintenance cost. Ideally, Tesla's electricity cost per 100 kilometers is only 10 yuan, and maintenance expenses are only half of those of fuel vehicles.
The "2022 China Auto Brand Residual Value Report", issued by the China Automobile Dealers Association, shows that Model Y has firmly held the first place in the residual value of pure electric vehicles.
Tesla Shanghai R&D Innovation Center is also continuously focusing on more original development work on vehicles, charging equipment, and energy products.
This article is a translation by ChatGPT of a Chinese report from 42HOW. If you have any questions about it, please email bd@42how.com.