Author | Wang Yunpeng
Upscaling has always been the "pain point" of Chinese auto brands. In the history of China's auto industry, many automakers have tried to make waves in the high-end car market, but in the end, only sighs were left.
However, the wave of smart electric vehicles has brought new opportunities for the high-end development of Chinese auto brands. Especially with the continuous appearance of "Deep Blue" and "Looking Up", the high-end development of domestic brands is no longer out of reach.
On this new starting point of China's auto industry, the Geely brand will naturally not be absent. On the evening of February 23, at the Hangzhou Asian Games main stadium named "Galaxy Phantom," the Geely brand's all-new mid-to-high-end energy-efficient vehicle series, "Galaxy," was officially released.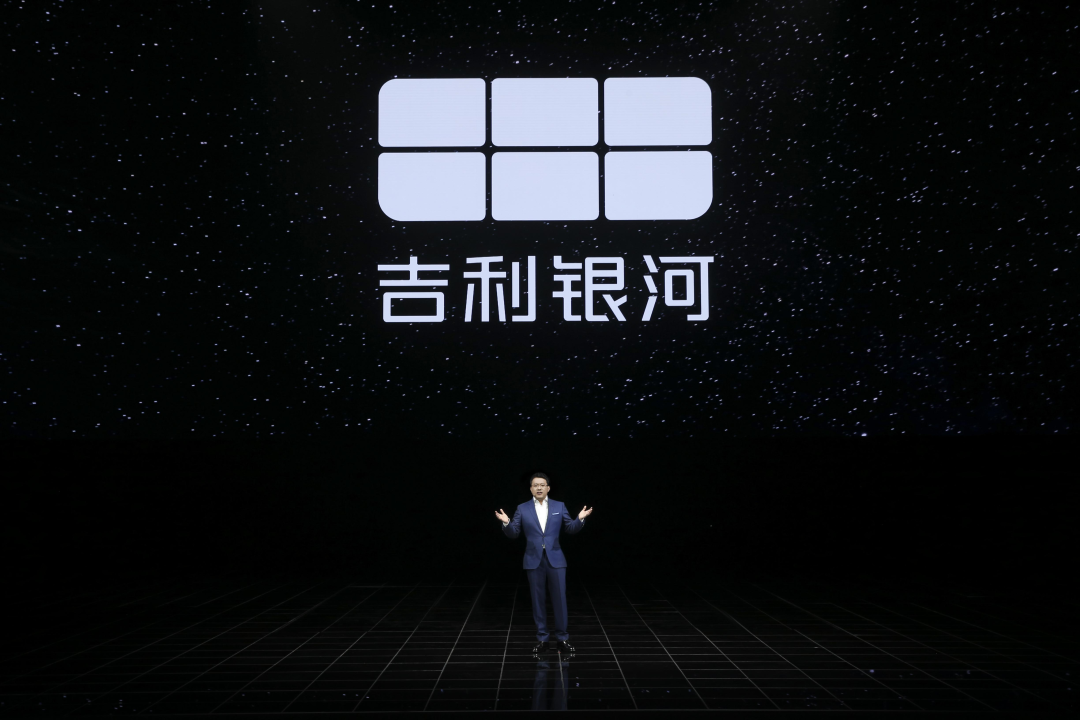 Among them, the Geely Galaxy Intelligent Electrified Hybrid Architecture covers intelligent hybrid products from A0 to B-class, and the Geely Galaxy Intelligent Pure Electric Architecture covers intelligent pure electric products from A to D-class.
"This series adopts a brand-new product image, new-generation styling design, and a new channel ecology, planning to launch 7 new models in the next two years. Today, the brand-new energy-efficient product Intelligent Electrified Hybrid SUV 'Geely Galaxy L7' was simultaneously launched globally and has been officially opened for reservation, with delivery expected in the second quarter of this year," Geely representatives said at the launch event.
In addition, Geely also released a series of new energy electrification technologies with subversive power, such as the Shield Battery Safety System, Thunderbolt Electrified Hybrid 8848, and the new in-car operating system "Galaxy NOS". At the same time, Geely's intelligent electric prototype "Galactic Light" also made its debut.
"We define this as the intelligent new starting point of Geely's ecological evolution, and it is also the main battlefield of Geely Galaxy's new energy. In the nearly one-hour speech, Geely Automobile Group CEO An Conghui outlined Geely's new blueprint for energy," said Geely Automobile Group CEO An Conghui in a high-profile speech.
New styling design, new product technology, new channels, new services, this is a very informative launch event. Behind the series of heavy information is a signal: "Galaxy" has been unsheathed, and Geely, the "car maker," will launch a new round of impact towards brand high-end development.## Galaxy: The Leader in Value Creation
In the new energy vehicle sector, Geely Group's subsidiaries have already launched new energy products such as Geometry, Geometry Heyue, and Lynk & Co. So why launch the Galaxy series? And why put it under the Geely brand?
The answer to these questions can possibly be found in Gan Jiayue's statement: "In 2014, Geely Group surpassed joint venture brands by launching a series of popular products such as the Bo Rui and Bo Yue, despite the pressure of price reductions. Since 2017, Geely has achieved sales of over one million vehicles annually for six consecutive years."
In Gan Jiayue's opinion, Geely is once again facing a critical moment, this time from self-brands and the new energy track.
Public data shows that from 2019 to 2022, the monthly penetration rate of new energy vehicles in China has increased from 4.06% to 31.85%, an increase of nearly seven times in four years. In 2022, the penetration rate of new energy vehicles in China will reach 25%, which is 12 percentage points higher than the global average and more than three times that of the United States. And it is also in this year that Geely lost its five-year position as China's best-selling passenger car brand to BYD.
How can Geely regain its champion status, or at least eat as much as possible from the rapidly growing new energy market?
Looking at the current situation, the key lies in the mainstream market of 150,000 to 300,000 yuan. Geely needs a stronger lever in this market, and this is the "Galaxy."
"Geely's performance in new energy is still not as strong as that in traditional fuel vehicles," said Lin Jie, Senior Vice President of Geely Group. "The Galaxy series targets the mainstream market of 150,000 to 300,000 yuan, and we hope to achieve further branding of Geely's new energy products through this high-value product series. We want to refresh people's impressions of Geely in terms of image, product, channel, and service."
In addition, Lin Jie also mentioned that "the reason why Galaxy is a series rather than a brand is also to maintain focus, focus on one Geely brand, and make the parent brand bigger and stronger to achieve upward value."
Moreover, launching the Galaxy series is another consideration for Geely's brand to lead China's new energy vehicles into a new stage of "value creation."
To Geely, in the first phase of the development of new energy vehicles, any vehicle with batteries and three electric components can be called a new energy vehicle. However, the current Chinese new energy market has entered a new stage of value creation, of which the second phase is symbolized by "intelligence + technology."
"Geely Galaxy is the action manifesto of Geely's new energy development, which will lead China's new energy into an upward value-creating new phase with Geely's technical strength, a globally leading intelligent manufacturing system, and a cutting-edge technology ecological system." said Gan Jiayue.
"Geely Galaxy only produces high-value new energy vehicles." Faced with the phenomenon of homogenization in the current new energy vehicle market, Geely Galaxy takes "value creation" as its core and creates high-value products for consumers, leaving a strong impression on the release event.
At the same time, Lin Jie also stated, "Competition is inevitable, but the core value should return to technology competition. Price wars are not good for all brands, and we should ultimately fight for the value and service battle."
In the 150,000 to 300,000 yuan new energy market, which is already a highly competitive market, what does Geely Galaxy rely on to "fight for the value and service battle"?
Gan Jiayue gave his answer to this question: technology and innovation.
"Only by focusing on technology and innovation and presenting highlights can we seize the opportunity in the new round of development. Geely has been relying on product strength transformation and technological innovation for every transformation since its car manufacturing."
Gan Jiayue's confidence can be seen from Geely's first mass-produced car L7, which is based on the e-CMA architecture and addresses the pain points of electric vehicles such as "reduced range," "unsafe batteries" and "frequent autonomous driving failures." This car is equipped with a series of new energy electrification technologies with overturning strength, including the Shield battery safety system, Thunder electric hybrid system 8848, and the new automotive operating system "Galaxy N OS".Only taking the Thunder Hybrids 8848 as an example, the thermal efficiency of this hybrid system can reach 44.26%. Meanwhile, the "three-stage variable frequency electric drive" is the world's first intelligent electric drive that can achieve P1+P2 dual-motor over-frequency drive, enabling a comprehensive power of 287kW for the two-wheel drive. A super-performance version with a comprehensive power of 488kW will be released later.
"Looking ahead, the real highlight of future new energy will still fall on the intelligent ecology. Without the intelligent ecology of new energy, it can only be a phased one," said Gan Jiayue.
Therefore, in this regard, Geely proposed the "Intelligent Geely 2025" strategy in 2021, which includes "one network and three systems." The "one network" refers to an "Intelligent Geely Technology Ecological Network," which is based on intelligent architecture as new infrastructure to build end-to-end independent systems and ecological alliances around chips, software operating systems, data, and satellite networks.
The "three systems" are the intelligent manufacturing system, intelligent service system, and intelligent energy system, which comprehensively promote the safety and structural aspects of the entire vehicle.
In addition, on January 28th of this year, Geely also launched the Xingrui Intelligent Computing Center. As the world's first cloud-intelligence-big-data integrated supercomputing cloud platform for global automakers, it is a part of the "Intelligent Geely Technology Ecological Network." The cloud computing power of the platform can reach 81 billion times, fully covering computing needs and scenarios such as intelligent network interconnection, intelligent driving, new energy safety, and trial production experimentation.
Undoubtedly, the intelligent ecology that Geely has built will provide a strong endorsement for the Geely Galaxy Series in "waging a value and service war."
Galaxy, Geely's first truly commercially-driven new energy series for the mid-to-high-end market, carrying Geely's expectations for the future.
At the beginning of this year, Geely set a target to sell 1.65 million vehicles by 2023. In an environment of not very optimistic market, the only way to achieve a sales growth of over 15% is to rely on new energy products, especially the mainstream market in the 150,000-300,000 yuan range. To put it more bluntly, the Galaxy series is essential for Geely to achieve its sales targets.It is worth mentioning that with the arrival of Geely Galaxy, the Geely brand will also undergo a structural reorganization, eventually forming a layout of three product series: JiXing (the China Star series built by CMA and the Bin series built by BMA), Geometry, and Galaxy.
As for the Galaxy series, it will use a brand-new product image, new-generation styling design, and a completely new channel ecosystem to develop the market, injecting new driving forces for the innovation and advancement of the Chinese new energy vehicle industry and the new direction of Geely brand.
This article is a translation by ChatGPT of a Chinese report from 42HOW. If you have any questions about it, please email bd@42how.com.