The airline company ventures into the auto industry, and the first SUV of Yundu Motors, "Yuntu", was officially launched on February 28th with a price range of 85.8K-95.8K yuan.
Jinyao Group has four listed companies, ranks among the top 500 private enterprises in China, covers multiple fields, and founded Lucky Air in 2006.
The dimensions of the new car are 4,035 x 1,736 x 1,625 mm in length, width, and height respectively, and the wheelbase is 2,480 mm.
In terms of power, the new car is equipped with a permanent magnet synchronous drive motor with a model of TZ180XS30HP produced by HePu Power Co., Ltd., with a maximum power of 70 kW. Regarding range, the new car will provide two versions of 320 km and 415 km (CLTC standard), corresponding to battery capacities of 31.95 kWh and 41.7 kWh, respectively.

Jinyao Group has also released its "Lucky Big Travel" strategy: based on the existing "Ruyi Club" frequent flyer program, it will cooperate to develop the membership system of "Lucky Big Travel."
Jinyao Group stated that in the future, Lucky Air passengers and Yundu Motors owners can use the "Lucky Big Travel" membership system to enjoy the benefits of air travel and car life, as well as integrated services.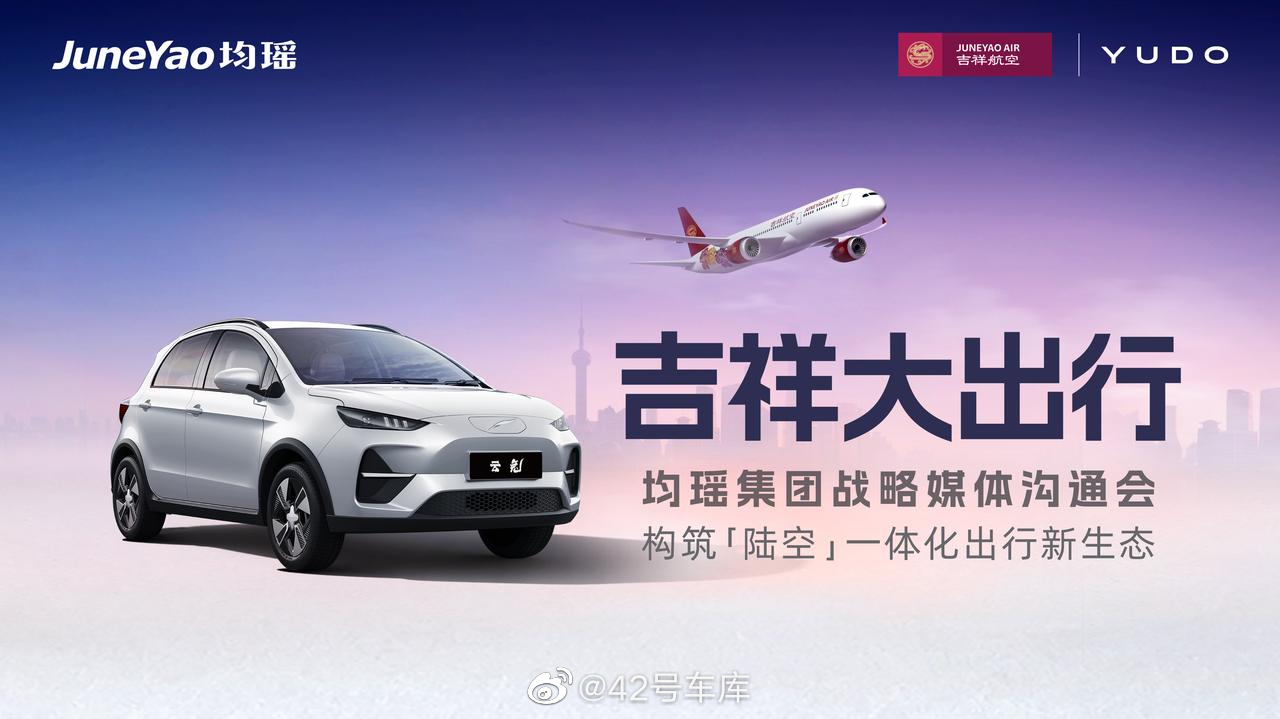 This article is a translation by ChatGPT of a Chinese report from 42HOW. If you have any questions about it, please email bd@42how.com.