According to reports, Volkswagen has released another teaser image of the new Volkswagen ID.3 model recently. The new car will officially debut on March 1st, and Volkswagen will also launch the GTX performance version based on the mid-term restyling of the ID.3.
It is reported that the teaser image shows the style of the new car's headlight group after the mid-term restyling, and the overall design will be more streamlined. The styling of the front headlight group on both sides of the new car will be more slender, and the internal light source will have subtle changes. At the same time, the LED daytime running lights extending towards the center of the front of the car are separated by the central Volkswagen logo, and the overall styling is more streamlined compared to the current model.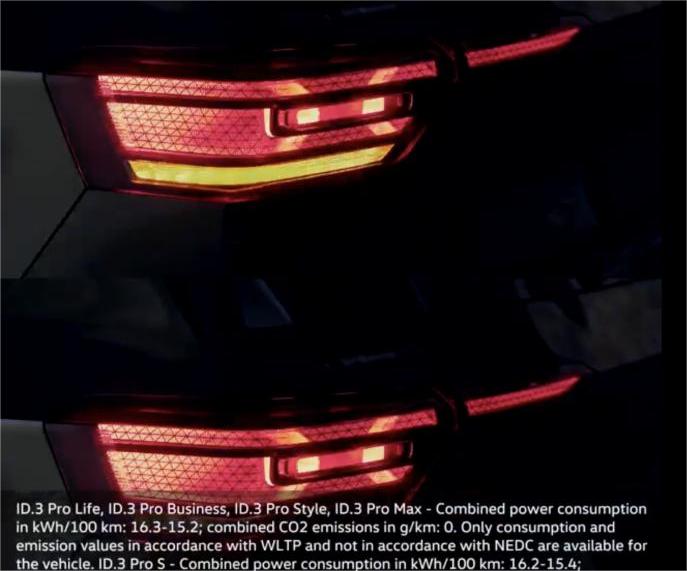 Previously, Volkswagen also teased the style of the new car's taillight group, which has undergone modifications on the internal light source, presenting an "X" style. At the same time, the taillight housing of the new car is also designed with subtle triangular mesh structures, which are highly recognizable when lit up.
Looking back at the previous spy shots, the front bumper of the new car will also undergo changes, equipped with a through-type heat dissipation opening design, and there are also vertically arranged ventilation openings on both sides as decorations.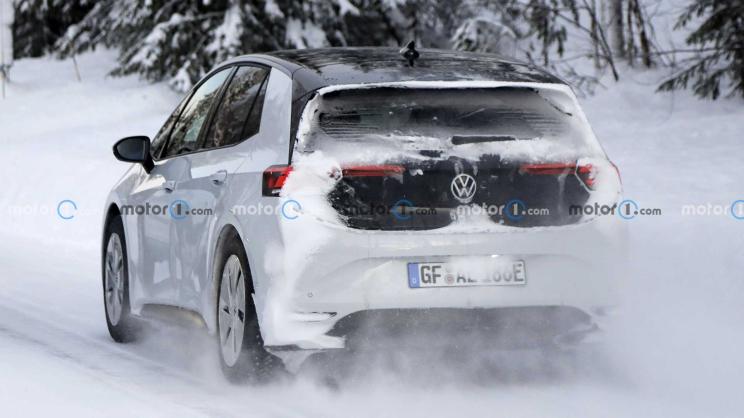 In terms of the rear of the car, the new car is equipped with a roof spoiler and a rear window wiper. The taillight group does not use a through-type design, but the overall shape is more fashionable. In addition, the concave license plate frame area in the center of the new car's rear bumper has also increased the sense of three-dimensional space.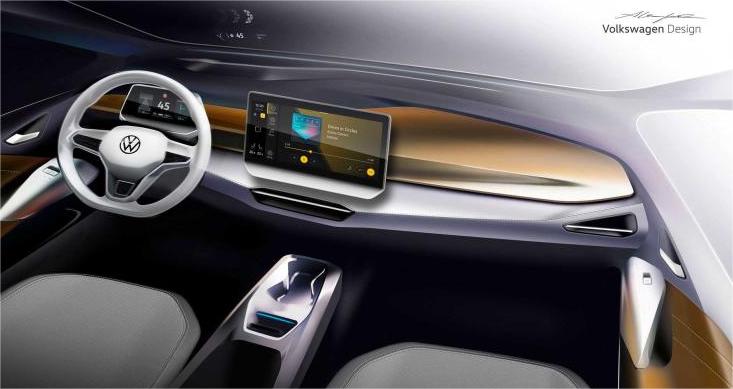 In terms of the interior, according to the previous effect pictures, the new car will upgrade the central control multimedia display screen from 10 inches to 13 inches, and the central channel area will also be redesigned, adding two cup holders and more storage space.
In terms of power, the official has not released more information at present, but it is expected to upgrade and optimize the battery capacity. In addition, according to foreign media reports, after the mid-term restyling of the ID.3, the official will launch the GTX high-performance version. It is rumored that the version will adopt a front and rear dual-motor + four-wheel drive system, which is 303 horsepower and 450 N·m in the ID.4 and ID.5.
This article is a translation by ChatGPT of a Chinese report from 42HOW. If you have any questions about it, please email bd@42how.com.