Author | Yungo
After a long-circulating rumor on Huawei and JAC's partnership in car manufacturing, an official response has finally emerged.
On February 21st, Huawei's Executive Director, CEO of Consumer Business Group (CBG), and CEO of Intelligent Automotive Solution (IAS) BU, Richard Yu said that Huawei is not manufacturing cars by itself, and the two companies are still cooperating through the optiX mode.
On that day, JAC's stock rose 7.97% and was close to hitting the daily limit. The news of JAC's partnership with Huawei in car manufacturing created a lot of buzz.
It is worth mentioning that this is not the first time that JAC is rumored to partner with Huawei for car manufacturing. As early as June 2022, it was reported that JAC would cooperate with Huawei in car manufacturing, and JAC's stock price doubled in just two months, given the market's hype.
On January 9th of this year, the Standing Committee of the Anhui Provincial Party Committee and Secretary of the Hefei Municipal Party Committee, Yu Aihua, and Huawei's Executive Director, Richard Yu, had a discussion at Huawei's Shenzhen base, stating that they would promote the cooperation project between Huawei terminals and JAC and Feixi County.
On February 16th, the official website of China Construction Group announced that China Construction Sixth Engineering Bureau joint venture had won the EPC (Engineering, Procurement, and Construction) project of Anhui Feixi New Energy Automobile Intelligent Industry Park. The project was aimed at developing the next-generation high-end smart electric vehicles for Huawei and JAC in Hefei.
This means that JAC's partnership with Huawei in car manufacturing has been confirmed, and the project is already underway.
After Huawei's success in partnering with Seres, it became the object for many disadvantaged car companies to cooperate with. For JAC, which has been running into financial difficulties in recent years, it is an opportunity to find new hope. However, what can Huawei gain from this deal?
JAC Needs New Opportunities
Debates have never left this state-owned car company in the corner of Anhui.
In recent years, JAC has faced the tough situation of declining market demand for commercial vehicles and the difficulty of increasing revenue of passenger vehicles. It is like a person getting stuck in mud, trying to catch every possible rescue straw.
For JAC, partnership with Huawei is a new opportunity. In 2022, JAC's sales fell by 4.54% YoY, with a total of 500,400 cars sold. Facing declining sales, JAC is more hopeful in developing new energy vehicles. It has improved its competitiveness in this direction by manufacturing electrified vehicles for NIO, creating joint ventures with Volkswagen, and other efforts.Back in 2015, JAC Motors launched a new energy vehicle development strategy, proposing that the sales volume of new energy vehicles should account for more than 30\% of the total sales volume by 2025. However, with the increasingly fierce competition in the domestic new energy vehicle market and the impact of its weak brand innovation, product weaknesses, and frequent quality problems, JAC's new energy vehicles gradually fell behind.
Currently, JAC Motors' pure electric vehicle models include iEVA50, iEV7, and Si Hao new energy. By 2022, JAC's cumulative sales of new energy vehicles reached 193,000 units (including Si Hao sales), a 44\% YoY growth. Overall, JAC's new energy vehicle sales growth is relatively fast, but still lagging behind the growth rate of 94.3\% in the overall new energy vehicle market, and its products have always hovered around micro and small electric vehicles, lacking blockbuster models.
In terms of technology, JAC has not yet formed an absolute market competitiveness in the field of new energy vehicles. The lack of core technology directly leads to fatal injuries in quality. According to data from automotive-related complaint websites, JAC's new energy vehicle complaint rate has been high, mainly concentrated in battery failure, vehicle fault indicator lighting, inability to start, circuit failure, and other issues.
More dangerous than the decline in sales is JAC's loss problem.
On January 31, JAC Motors disclosed its 2022 annual performance forecast, predicting a net loss of 1.437 billion yuan for the year. The data shows that before 2016, JAC had always maintained a profitable state, and even in 2016, its profit was as high as 1.342 billion yuan. However, with JAC entering a transformation period in 2017, losses began to appear in 2018. According to financial reports, JAC's cumulative non-GAAP net profit loss from 2017 to 2022 has exceeded 9 billion yuan.
Currently, the electrification transformation of traditional automakers is unstoppable. For JAC Motors to occupy a place in the crowded arena, it needs to introduce new development opportunities besides Si Hao.
In the view of industry insiders, JAC's partnership with Volkswagen and collaborating with NIO is very limited as to its improvement of its R&D capabilities, and Huawei's involvement may be its new profit growth point. In other words, the cooperation between the two parties has given JAC a new "straw to grasp".## Huawei Expands its Smart Car Business
Huawei has always insisted on the stance of "not making cars", but it has already entered deep water in the field of car-making. At present, there are three modes of Huawei's involvement in car-making: parts supply mode, integrated solution HI mode, and intelligent vehicle selection mode. In the intelligent driving and intelligent cockpit areas, Jianghuai and Huawei have already cooperated using the 1st mode in 2019, and the Huawei ecological vehicle system has been installed in the SH and SYA vehicle models.
The Huawei HI mode, the 2nd mode of cooperation, has currently launched two car models. The first one, Arcfox Alpha S HI, began delivery in July 2022. However, the monthly sales of the entire series in the second half of 2022 was less than a thousand vehicles, and the sales volume of the HI version of the car model was even lower. The second model, Hwabotai 11, has only been delivered for two months and its market performance cannot be evaluated yet.
Huawei and Saicen (Lisite) have jointly opened a smart selection business, and have launched the QJAITO. Data shows that since deliveries began in March 2022, QJ has delivered more than 75,000 vehicles annually. For Huawei, the role and value of the intelligent vehicle selection mode are even greater, and Yu Chengdong, as the leader of this business, has extremely high expectations for it.
In early 2022, Yu Chengdong publicly stated that Huawei will challenge a sales target of 300,000 vehicles in 2022 and help its partners achieve a sales volume of one million vehicles in 2023. Although Yu Chengdong changed the sales target several times in 2022, the success of QJ undoubtedly provided a winning formula for Huawei's auto business.
At the recent Smart Vehicle Selection Business Dealer Conference, some dealers stated that "Huawei's performance target this year will be five times that of the previous year." That is to say, Huawei needs to achieve a sales target of at least 350,000 vehicles in 2023. Under these aggressive KPIs, Huawei needs to join hands with more car companies to expand the smart car business. Regarding this, Yu Chengdong mentioned in a recent interview that "Huawei's intelligent selection model will cooperate with other manufacturers because the resources of Saicen are limited". This also explains why Huawei joined hands with JAC after partnering with Saicen.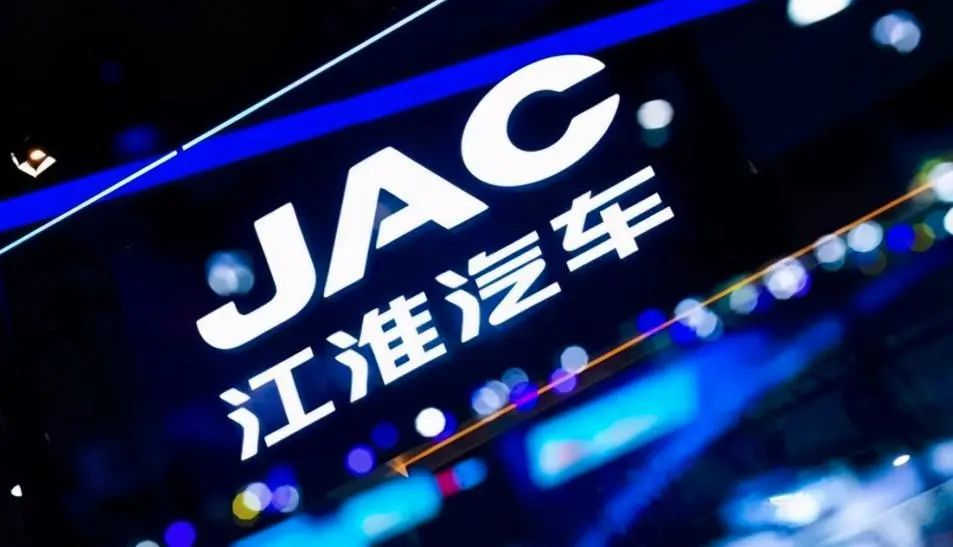 Outside of expanding its territory, Huawei's another pressure is profitability.
In July last year, Yu Chengdong admitted that "the car business is a money-burning business. Huawei invests more than one billion yuan in R&D every year. It is currently Huawei's only loss-making business." In an internal meeting at the end of 2022, Yu Chengdong proposed that CarBU should achieve profitability by 2025. To achieve this goal, "Huawei must help car companies sell one million cars first."
In addition, like JAC Motors, Force Motors also needs to rely on Huawei for some technologies, which can give Huawei more dominance.
For Huawei, this is also to further expand the automotive map, increase sales, and achieve the goal of CarBU profitability. In response to rumors that "Huawei will personally make cars when the Huawei car ban is approaching the expiration date," Yu Chengdong reiterated in a recent interview that "Huawei does not need to make cars in person. The ask-jie ecological car is Huawei's ecological car. By establishing the Ask-Jie Ecological Car Alliance and selecting a few car companies to join, we will unite and jointly develop, create the ultimate experience, do a good job of product differentiation, and seize the time window of the automotive industry's change together."
In the long run, the cooperation between JAC and Huawei is a wise move of mutual complementarity. What needs to be cautious in the early stage of cooperation is how to deal with huge losses brought about by the massive investment.
"One person can't win. Several brothers must fight together. This is the reason why we set up the ecological alliance. I believe that the car companies that cooperate most closely with Huawei will be one of the few enterprises that can survive to the end," said Yu Chengdong.
This article is a translation by ChatGPT of a Chinese report from 42HOW. If you have any questions about it, please email bd@42how.com.