Today, Mercedes-Benz has announced its concrete plan to develop its own operating system, MB.OS. The new operating system will be launched on the brand new Mercedes-Benz Modular Architecture (MMA) platform in the mid-2020s.
MB.OS is a self-designed and developed operating system by Mercedes-Benz, which aims to ensure the overall control of customer relationship management, data privacy, and unique integration of all vehicle functions. Based on the newly developed architecture covering chips to the cloud, the advantages of MB.OS operating system are comprehensive integration of all vehicle functions, including entertainment, intelligent driving assistance and autonomous driving, comfort, travel and charging functions.
Mercedes-Benz's specific plan is as follows:
Develop an exclusive system: MB.OS operating system is a unique architecture that covers chips to the cloud, which is essential for all future products, endowing them with extraordinary software capabilities and providing customers with convenient and pleasant application experience.
Cooperate with leading innovative companies: Cooperate with important technology partners in the software and hardware fields to ensure efficient development and rapid application.
Enhance entertainment system experience: Integrate leading content resources in the industry, covering music, video, gaming, and productivity applications according to different markets. Benefiting from a panoramic high-resolution screen, immersive sound effects and voice control functions, the experience will far exceed smartphone mirroring.
Promote the development of autonomous driving technology: Mercedes-Benz is planning to further upgrade the L2 level intelligent driving assistance function customized for urban scenarios and speed up the L3 level conditional autonomous driving function to a maximum of 130 km/h. These are all supported by the NVIDIA DRIVE platform and fleet-level machine learning capabilities.
Realize flexible system upgrades: Vehicles equipped with fully connected features will be able to share data and quickly implement function upgrades through OTA upgrades. Customers can obtain new functions through applications (APPs), the Internet or the vehicle's onboard system.
Unlock new profit opportunities: It is expected to achieve billions of euros in software-related revenue by the end of the mid-2020s. The MB.OS operating system is expected to improve work efficiency and development speed, and the investment in the software field will be within the existing financial framework.## Creating a Custom System and Opening it Up to Partners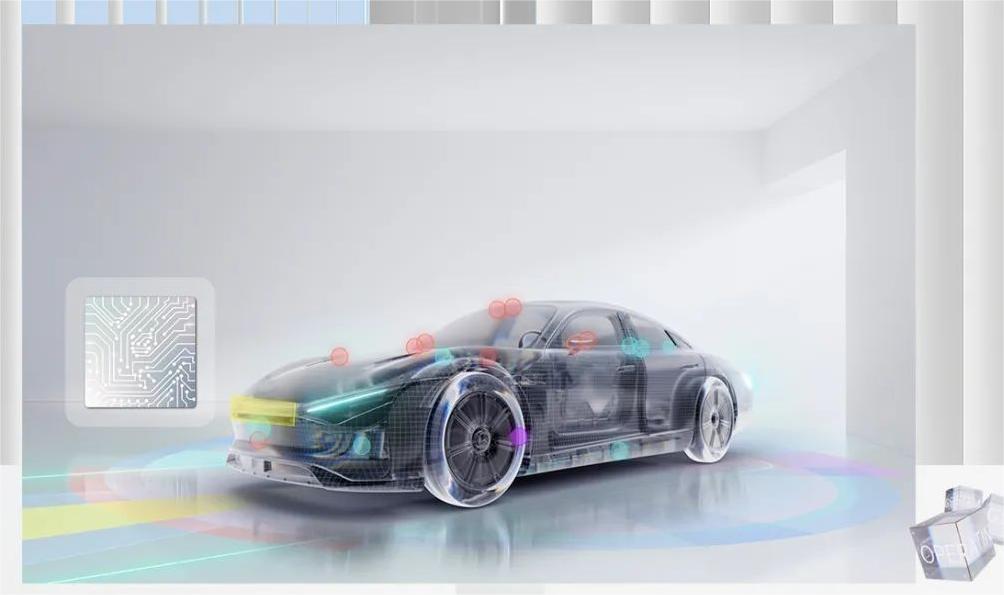 The MB.OS operating system aims to connect all major links in the enterprise value chain, including research and development, production, omnichannel commerce, and services, effectively serving the entire Mercedes-Benz business. Therefore, the role of the MB.OS operating system covers stages from decoupling development cycles to enhancing the full lifecycle value of products after customer purchases.
The set of MB.OS operating systems created by Mercedes-Benz not only standardized its entire automotive product portfolio but also fully adaptable to quickly realize product upgrades and precisely open to exceptional partners. Mercedes-Benz defines and controls the entire architecture through its own hardware and software infrastructure, while technical integration with leading technology companies can bring customers industry-leading services, content and functionality.
NVIDIA is one of the partners of the MB.OS operating system, providing expertise in software, data, and AI, as well as the Orin system-level chip to upgrade the Mercedes-Benz L2 Level intelligent driving assistance system and L3 Level partially autonomous driving system. The next-generation of sensors, including Luminar LIDAR sensors, will be equipped in different models.
Enhancing the Information and Entertainment System
Mercedes-Benz customers will continue to enjoy the advantage of a native integrated core navigation function, which non-customized in-vehicle information and entertainment systems do not have. For example, the precise and reliable range management of electric models is based on the premise that the MB.OS operating system can access all vehicle data, including charging status and energy consumption. This also demonstrates the strategic significance of combining customized systems with exceptional partner technologies.
Mercedes-Benz will extend information and entertainment functions further by cooperating with leading video, gaming, and productivity applications. The MB.OS operating system will open up a new dimension of in-car arcade gaming through the Antstream platform. In-car video conferencing solutions will be expanded by adding popular Webex and Zoom services. In China, tailored Tencent Video content will better cater to Chinese customers' preferences.
The predecessor of the MB.0S operating system will be installed on the all-new Mercedes-Benz E-Class equipped with the third-generation MBUX intelligent human-computer interaction system starting in 2023. The new MBUX Android application interface allows for the installation of third-party applications and provides a better user experience than mirrored applications.
Advancing Autonomous Driving Technology
The next-generation L2-level intelligent driving assistance system will be introduced beginning with the new generation of luxury car models, and will fully leverage the potential of machine learning. The new MMA platform will not only be equipped with rich sensors, but will also have new dimensions of computing power. The sensor system will be designed to meet the high requirements of urban environments, especially pedestrians and dense and complex traffic rhythms.
Subject to local regulations, Mercedes-Benz customers will be able to enjoy a more comfortable driving experience, including the ability to take their hands off the steering wheel while maintaining road awareness. In China, based on map information from local partner AutoNavi, vehicles will be able to achieve intelligent lane change and navigation-assisted driving functions.
Mercedes-Benz is focusing on L3-level conditional autonomous driving systems, with a goal of achieving a maximum driving speed of 130 kilometers per hour in its final iteration. To achieve this goal, Mercedes-Benz is partnering with NVIDIA to build a fully programmable and upgradeable autonomous driving system. The "driving brain" of the vehicle is the NVIDIA DRIVE Orin system-level chip, which can perform 25.4 quadrillion operations per second to process data from the vehicle's entire sensor suite.
In addition to various radar sensors and cameras, the "eyes" of the system, also known as the perception system, are Luminar's LiDAR sensors, a partner of Mercedes-Benz. Luminar's next-generation IRIS LiDAR sensors can even identify small objects with low reflectivity in the infrared spectrum. The additional redundancy of the various perception mode systems will ensure that the system meets leading industry safety standards of Mercedes-Benz.
In China, Mercedes-Benz and Tencent have launched a partnership in the field of cloud computing to support Mercedes-Benz's development of its autonomous driving system. Additionally, the intelligent driving assistance system's more elegant user interface, including advanced lane-level map display, is also planned.
Flexibility in System Upgrades
The technology foundation of the MB.OS operating system has further enhanced the upgrade space for software drivers. By decoupling hardware and software, MB.OS operating system achieves a shorter innovation development cycle, improving flexibility and upgrade speed. In the MB.OS operating system, everything can be interconnected through the Mercedes-Benz intelligent cloud. Mercedes-Benz retains full control over all critical infrastructure, laying the foundation for the entire vehicle lineup's intelligent interconnectivity services while also protecting and utilizing authorized customer data.
The new services provided by Mercedes-Benz will be more personalized and convenient due to the Mercedes me ID, which connects all customer-related information from vehicle purchases, finances, service appointments, and charging and payment data. The Mercedes me ID connects customers with Mercedes-Benz, allowing customers to personalize functions and account settings and enjoy services customized to meet their unique needs.
To make customers' experience more convenient, personalized services and upgrades will be integrated into three user-friendly function combinations: MB.CONNECT, MB.CHARGE, and MB.DRIVE. These vehicle functions, including navigation, remote operation, 360-degree protection, entertainment, and communication, will be integrated into MB.CONNECT and kept up to date via OTA. Through MB.CHARGE, customers of electric vehicle models will receive flexible and attractive tariffs based on their driving mileage. Mercedes-Benz provides maximum price transparency to customers through a fixed charging rate, and ensures customers have priority access to Mercedes-Benz's high-power charging network through MB.CHARGE.
Through MB.DRIVE, customers will have the opportunity to expand their vehicle's advanced intelligent driving assistance system functions. All new models will be equipped with necessary sensing technology to realize Level 2 intelligent driving assistance functions. Some models can subscribe to enhanced intelligent driving assistance functions or Level 3 conditional automatic driving functions through fixed-term contracts. From 2025, specific functions can be upgraded throughout the vehicle's entire lifecycle.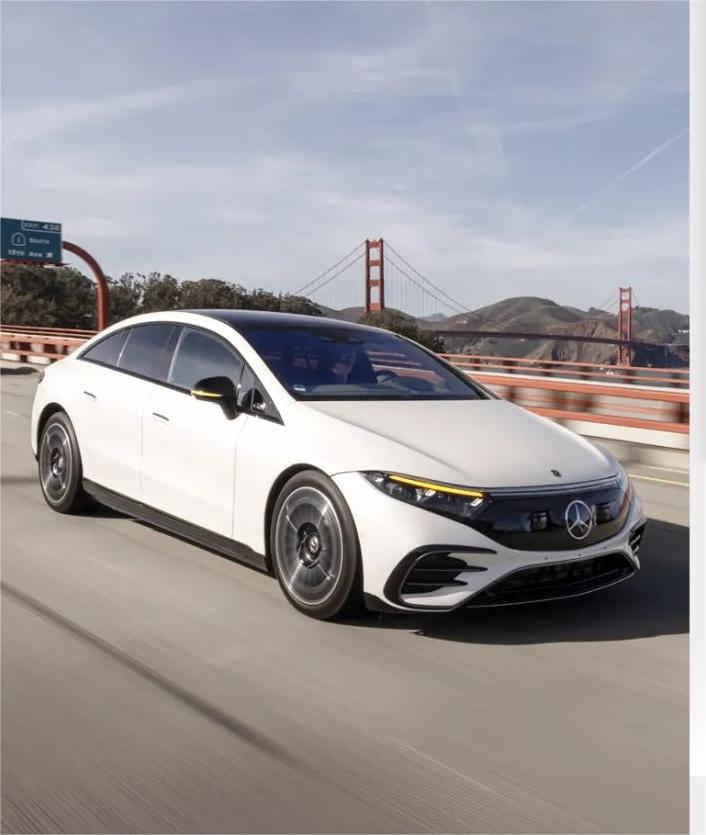 Unlock Profitability New Opportunities
In 2022, Mercedes-Benz software-related revenues exceeded 1 billion euros, including products and services such as navigation, real-time traffic information, or online map updates.
Looking to the future, the company expects that by the mid-2020s, software-related revenues brought by MB.CONNECT and MB.DRIVE will increase to tens of billions of euros in the low to mid-range; by the end of the decade, it will increase to tens of billions of euros in the mid to high range. Currently, the company is steadily advancing towards its target of achieving €1 billion in digital service EBIT (earnings before interest and taxes) profit by 2025, which is part of the existing profitability targets.
Software will become one of the core parts of the company's product development process and investment plan. By the mid-2020s, 25% of the research and development budget will be used in the software field. This will not affect the mid-term investment reduction target of the group.
This article is a translation by ChatGPT of a Chinese report from 42HOW. If you have any questions about it, please email bd@42how.com.