Author: Dayan
On February 14, the European Parliament passed an agreement to ban fossil fuel-powered cars from 2035 onwards with 340 votes in favour, 279 votes against, and 21 abstentions. According to the regulation, passenger cars and light commercial vehicles sold in Europe in 2035 can only use pure electric, hydrogen fuel cell, and other zero-carbon energy models, while hybrid, plug-in hybrid and range-extender models will not be allowed for sale.
Before the ban on gasoline and diesel cars in the EU, mainstream European car manufacturers such as Volkswagen, Stellantis, Volvo, and Mercedes-Benz have already announced that they will stop selling gasoline and diesel cars before 2035, and some of them are even more radical than the EU regulations. With Tesla's continuing profitability and its lead ahead of traditional car manufacturers in terms of market capitalization, manufacturing pure electric vehicles has evolved from a politically correct attitude to a profitable and lucrative business.
Comprehensive transformation to pure electric vehicles requires a large amount of capital investment. Considering the burden on car manufacturers, the EU has given car dealers with an annual production volume of less than 10,000 vehicles a grace period of one year, and those with a production volume of less than 1,000 vehicles will not be subject to the restrictions. In addition, heavy-duty trucks and buses are not subject to the ban.
China's electric vehicles enter the European market on a large scale
Compared to the obsession with zero-carbon emissions, Chinese elements have played an incalculable role in the agreement to ban gasoline and diesel cars in Europe this time.
At the voting site on February 14, Frans Timmermans, Vice President of the European Commission, bluntly warned members of the European Parliament, "Let me remind you that from last year to the end of this year, China will launch 80 electric cars in the international market. These cheap and high-quality products will become cheaper and cheaper. We must not hand over this industry to outsiders."
China's electric vehicles are aggressively entering the European market, attracting high attention from European policymakers. Considering the EU's huge dependence on China's economy, the former dare not easily raise the banner of a trade war against China's export of electric vehicles. Therefore, it is urgent to improve the competitiveness of European local brand vehicle manufacturers. It has become the top priority for EU policymakers to abandon fantasies and obsessions and invest all resources into the field of electric vehicles, in order to avoid a massive invasion by Chinese car companies into Europe.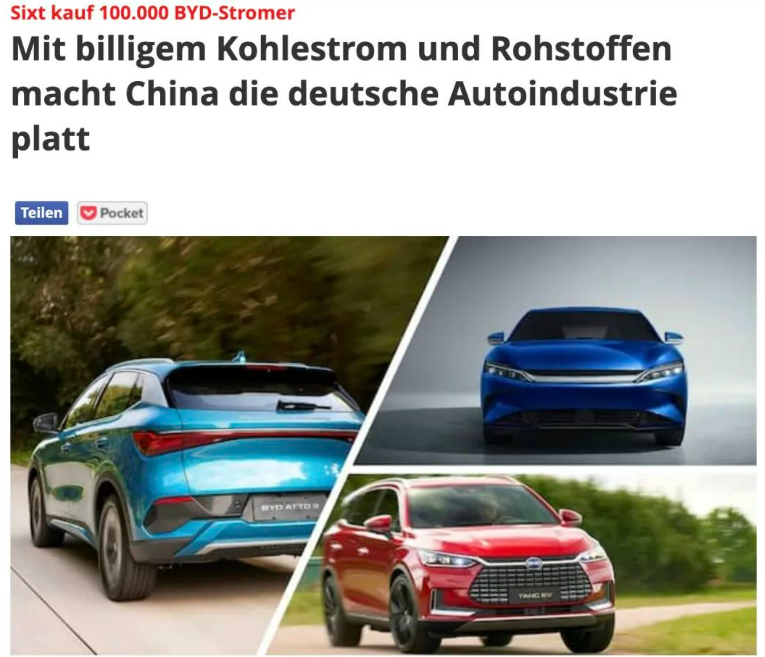 Last year, BYD snatched an order of 100,000 vehicles from the largest car rental company in Europe, SIXT, which is a signal that cannot be ignored in Europe. Not to mention NIO, which not only introduced models, but also hopes to bring customer operations and battery swapping services to Europe. Looking at the world, China not only has traditional car companies such as BYD, Geely, and Changan, but also new forces such as WM Motor. Chinese electric vehicle products, which have a first-mover advantage, still have strong competitiveness among peers in Europe.
Chinese Battery Companies will Welcome Strategic Opportunities
Outside of the vehicle companies, there is greater opportunity for domestic battery companies in Europe. According to the targets set by the European Union, local battery companies will satisfy more than 90% of the battery demand in the long run.
At present, the number of locally-based battery companies in Europe is limited, and the better-known companies are Northvolt and QuantumScape, with the latter being famous for solid-state batteries. As for Northvolt, although it holds large orders from Mercedes-Benz, Volkswagen, BMW, and Volvo, the construction of battery factories and accompanying vehicle projects are a long-term project. In the short term, Northvolt still faces challenges in matching the scale of the battery giants in China and South Korea.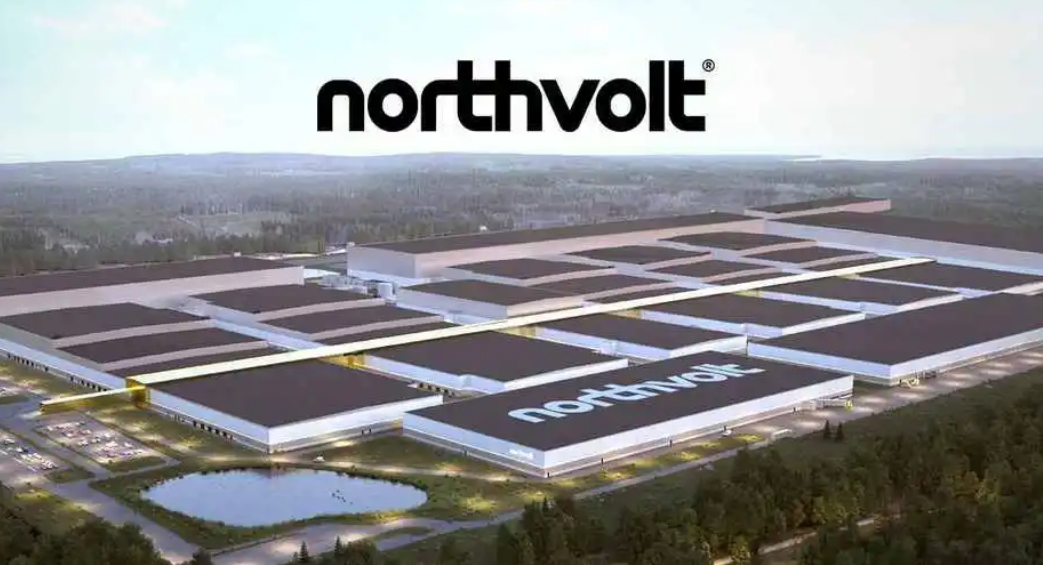 Currently, Korean battery companies such as LG New Energy and SK dominate the European battery market. Domestic battery companies such as CATL, Gotion, Funeng Technology, and EVE Energy are expanding their market shares in Europe. In terms of product performance, the CATL's Kirin battery is not inferior to its competitors.
Moreover, the lack of Korean battery suppliers in phosphate iron lithium batteries gives domestic battery companies the confidence and capital to layout entry-level models in Europe. Therefore, under the premise of banning the sale of fuel vehicles in Europe, domestic battery companies are less likely to encounter significant obstacles in setting up manufacturing plants in Europe.
## Ban on fuel cars, unpredictable changes ahead
In Europe, a ban on fuel cars is a politically correct thing. Environmentalists have always had a relatively high influence on European politics. However, the voting in the European Parliament this time still shows that there is still considerable controversy over the ban on fuel cars in Europe, with 279 votes against and 21 abstentions. The enormous interest involved in the whole European auto industry led to such a great controversy.
According to relevant data, the automobile industry accounts for 7% of the EU's GDP and provides 14.6 million job positions. Any adjustments made to the automobile industry will have a chain reaction. Until the formal ban on fuel cars before 2035, there are still many variables:
Infrastructure layout. By 2040, the EU estimates that it will need to spend €80-120 billion on building public and private charging piles. Without a sound charging network, considering the energy density of lithium batteries, the promotion of electric cars will cause a lot of complaints. In addition to accelerating the construction of charging piles, the EU also needs to consider the operation and maintenance of these facilities in the later stage. Once the charging piles cannot be profitable, the huge charging infrastructure will become a heavy burden for the EU.

Considering that the cost of electric cars is still higher than that of fuel cars, promoting the complete ban on fuel cars will cause a rebound for many low-income countries and residents. Therefore, the EU will establish a fund of up to €59 billion to ensure that the overall expenditure of low-income citizens for purchasing and using electric cars between 2027-2032 can be reduced.
What is the future of "CO2-neutral" fuel cars?
As a major automobile country and power in Europe, the ban on fuel cars has a much greater impact on Germany than many European countries. To minimize the impact on domestic car companies and ensure that German car companies can still have significant competitiveness in overseas markets after the ban on fuel cars in Europe, renewable fuels such as HVO have been put on the agenda.
HVO is obtained easily and environmentally friendly. By adding hydrogen to waste edible oil from the food industry or residue from agriculture, its oil is transformed into fatty hydrocarbon, which can be used in diesel engines. Unlike other biodiesels, HVO does not require the use of agricultural resources, logging of trees, or fossil fuels. Its usage can reduce the carbon emissions of the whole society. Currently, Audi has completed the development of HVO (hydrogenated vegetable oil) related engines for renewable fuels. Compared with fossil diesel, HVO can reduce 70% to 95% of carbon dioxide emissions and has a higher cetane value, improving the cold start performance of the engine.Outside of HVO, there is also growing interest in E-Fuel, a synthetic gasoline produced through complex processes using water, hydrogen, and carbon dioxide, which has drawn attention from more and more automakers. For those with long-distance travel needs and in regions where infrastructure for recharging or refueling is not yet complete, renewable fuels still have considerable market potential.
The EU has loudly proclaimed its slogan, but it is also facing considerable challenges. This time, the EU is proactively seeking industrial upgrading of the automotive industry. On the one hand, it is truly for the sake of reducing emissions and protecting the environment. On the other hand, the relentlessly advancing Chinese electric vehicle industry has already begun to make waves in the European market, giving policy makers in Europe considerable cause for concern. Chinese EV models with even more diverse options and greater cost-effectiveness, may pose a greater threat than Tesla.
Automobiles are the pillar industry of the EU, and a stronger automotive industry will play a decisive role in EU economic development. Therefore, regardless of the EU decision, it will be based on promoting its own automotive industry's global competitiveness, and will bring greater benefits to the EU itself.
This article is a translation by ChatGPT of a Chinese report from 42HOW. If you have any questions about it, please email bd@42how.com.