Recently, China Construction Group announced that the new energy factories of JAC Motors and Huawei have officially started construction, with a project timeline of 365 days, or one year. Once completed, it will be used for Huawei and JAC Motors' joint development of the next generation of high-end intelligent electric vehicles in Hefei.
The project plans to build an area of about 510,000 square meters (based on the final plan). Among them, the production workshop covers about 420,000 square meters, production auxiliary rooms cover about 10,000 square meters, and the office complex covers about 80,000 square meters. The main construction content includes welding and joint factory buildings, painting workshops, general assembly workshops, office and dining centers, and related public auxiliary facilities.
It includes five delivery nodes: from January 15, 2023 to April 30, 2023, the finished product parking lot and shipping yard are ready for delivery; from January 15, 2023 to August 15, 2023, the painting workshop is ready for delivery; from January 15, 2023 to September 5, 2023, the welding and joint factory building and general assembly workshop are ready for delivery; from February 1, 2023 to July 30, 2023, the energy center and sewage treatment station are ready for delivery; from January 15, 2023 to January 15, 2024, each unit is completed and accepted.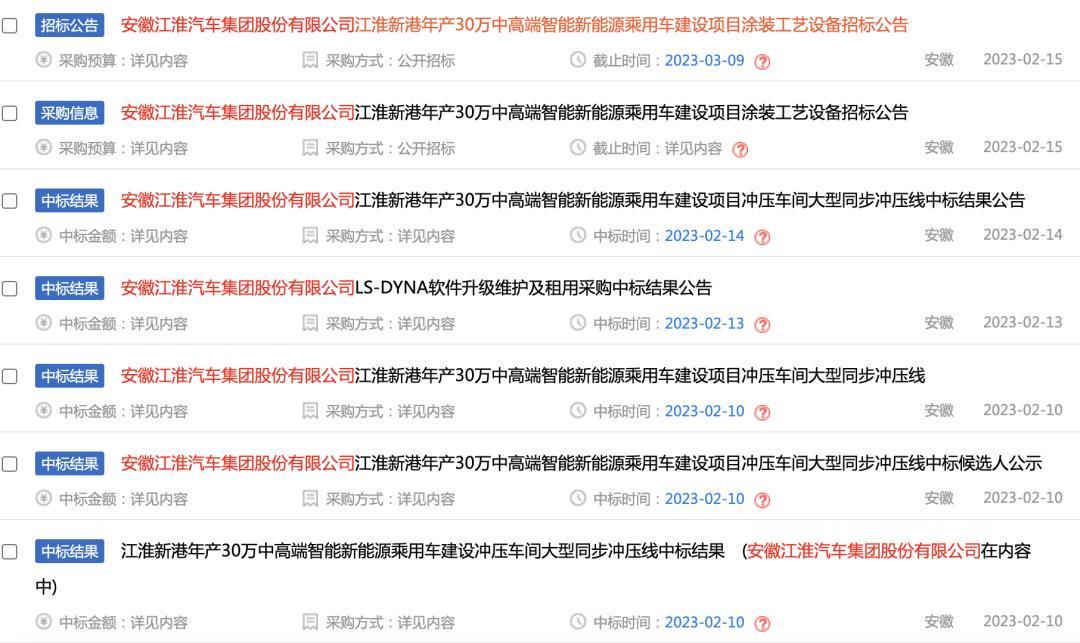 After the factory is completed, the production level of the cars will range from "compact to medium-sized", and can adapt to the joint platform development of various types of vehicles such as Sedan, SUV, MPV, Crossover, Sporty, etc., with a production capacity of 300,000 new energy passenger cars per year. The new vehicle developed in cooperation will mainly target the middle and high-end market, with a price range of 200,000 to 3.5 million yuan. The new vehicle will be sold in Huawei's terminal stores, and is expected to be launched as early as the third or fourth quarter of 2023.
This article is a translation by ChatGPT of a Chinese report from 42HOW. If you have any questions about it, please email bd@42how.com.