Author: Tao Yanyan
Since I started sharing my test drive experiences, many friends have asked me about the pros and cons and technical characteristics of car models in a certain price range, and simply put, how to choose the right one.
Because we have always talked about technology, we want to talk about how people in the automotive industry choose cars that suit them based on the different technical characteristics of different brands. Today we will talk about how to choose a high-performance plug-in hybrid in the 100,000-200,000 yuan price range.
I will recommend three cars from three different brands to see which one is more suitable for you.
Which plug-in hybrids have outstanding performance in 2022
Sales
Novice car buyers generally first look at sales because when they don't know how to buy a car, following the trend is more or less right, like having someone else choose for you. Not to mention, good sales also mean that the car company has better funding, better after-sales service, etc.
Pure electric vehicles still have some range anxiety, especially for users who frequently travel long distances and whose usage range is mainly in areas where charging facilities are not yet perfect. Plug-in hybrid cars, on the other hand, can use both electricity and gasoline, so naturally they have a wider range of users.
From the sales data, it is indeed the case: in 2022, the terminal sales volume of PHEVs was 1.278 million, excluding extended-range models. For plug-in hybrids in the 100,000-200,000 yuan range, based on sales volume, the top six companies are: BYD, Geely, Changan, SAIC, Great Wall, and Chery.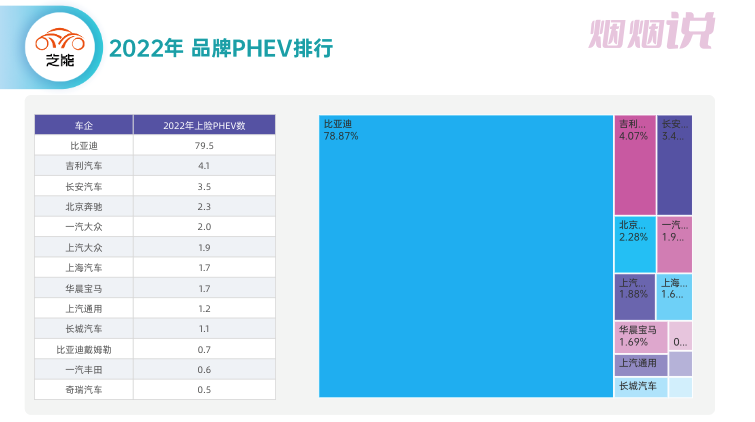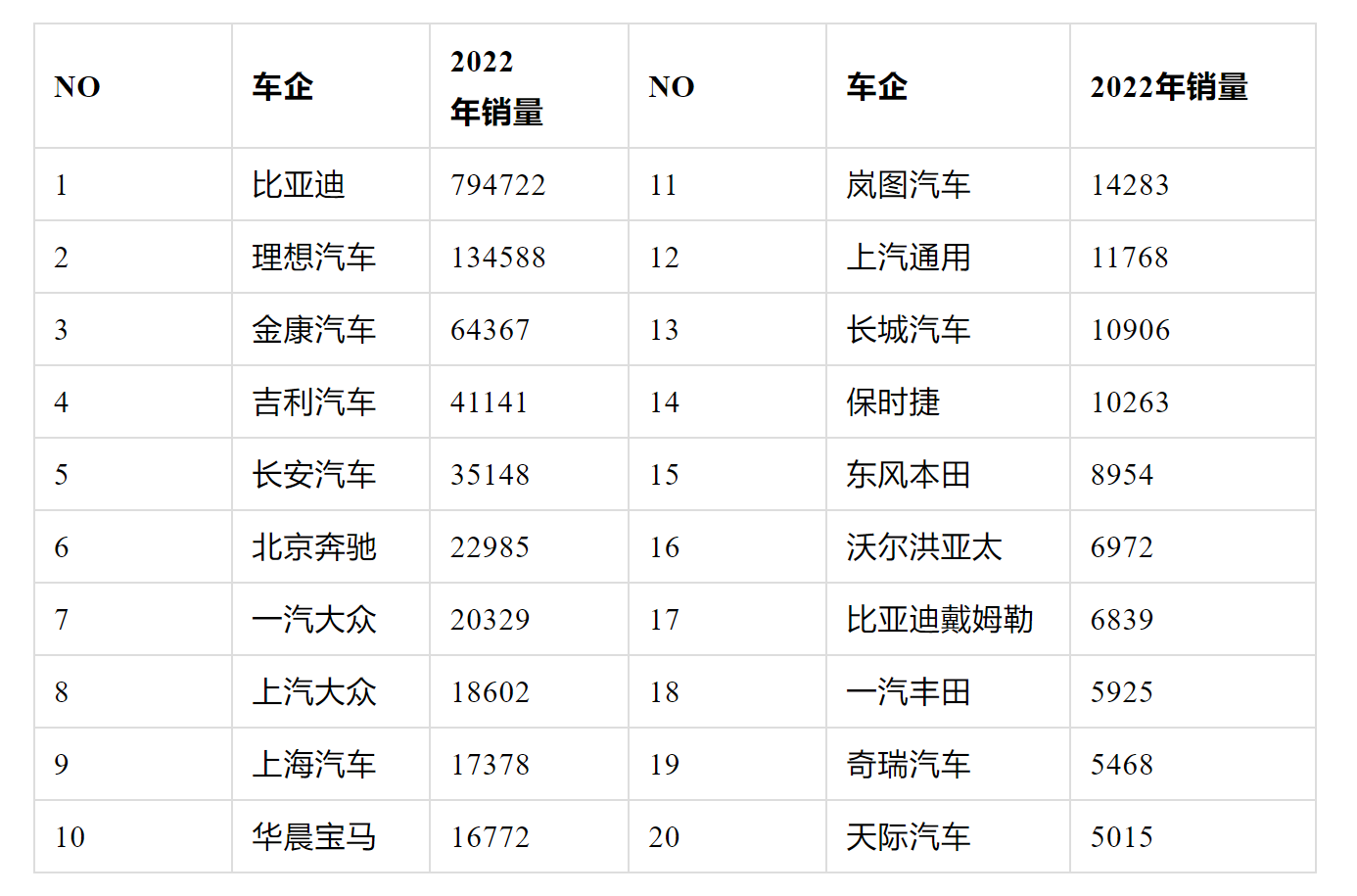 Technology Route
When selecting a car, people also pay attention to the relevant technology route.
China's plug-in hybrid technology is at the forefront of the industry. Although Toyota, a Japanese automaker, was the first to develop hybrid technology, domestic plug-in hybrid cars have caught up in recent years.
Broadly speaking, plug-in hybrid technology can be divided into three categories: series, parallel, and hybrid. Among them, series hybrid technology, also known as extended-range, is less common. Today, we mainly recommend hybrid plug-in hybrid. On the one hand, the extended-range technology route is different, on the other hand, this type of car is relatively expensive, generally exceeding the 200,000 yuan range.
Traditional car companies transitioning to new energy vehicles produce both parallel and series-parallel hybrid vehicles. For example, BYD, Geely, Great Wall, Changan, and Chery.
For a detailed explanation of technology, please follow our first article today. We will now return to product recommendations themselves.
Recommended three cars priced between 100,000 and 200,000 RMB
Going back to the main theme, it's not easy to recommend cars because everyone cares about different things, and the standard for requirements varies. As this video represents my personal opinion only, I first list the five points that I care most about when buying a car, namely:
Price, Battery Size, Actual Fuel Consumption, Technological Advantages, and Cabin Layout
The following three cars are what I believe have done relatively well for these five points.
BYD Song PLUS DM-i
Price: 152,800 to 216,800 RMB
Power system: 1.5L+E-CVT, 1.5T+E-CVT
Battery Capacity: 8.3-18.3kWh (driving range 51km-110km)
Fuel consumption in charging mode: 4.4-5.2L/100km
Review: The BYD Song PLUS DM-i is the best-selling model in the BYD DM-i series. The entire Song series plug-in hybrid models sold 367,000 units last year. This car has a price of 152,800 to 216,800 RMB, with two power system options of 1.5L and 1.5T plug-in hybrid. There are two versions of electric-only driving range with 51km and 110km.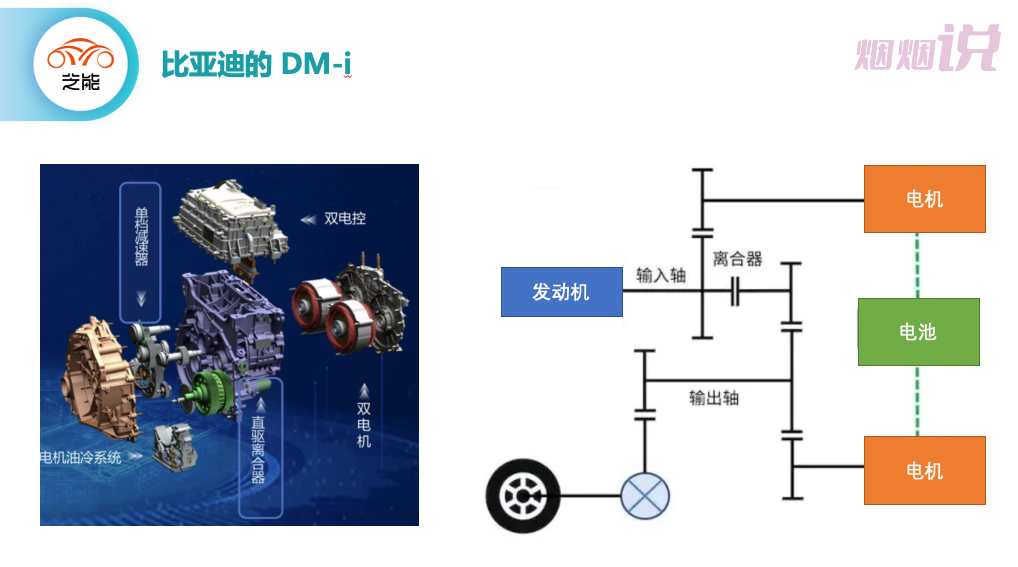 BYD's DM-i technology is a mass-produced hybrid system with impressive fuel consumption performance in charging mode, but slightly weaker high-speed acceleration performance in pure electric mode. Technologically speaking, it is a simple and efficient design with low cost, which allows BYD to deploy the DM-i system on different levels of vehicles such as sedans and SUVs in large quantities.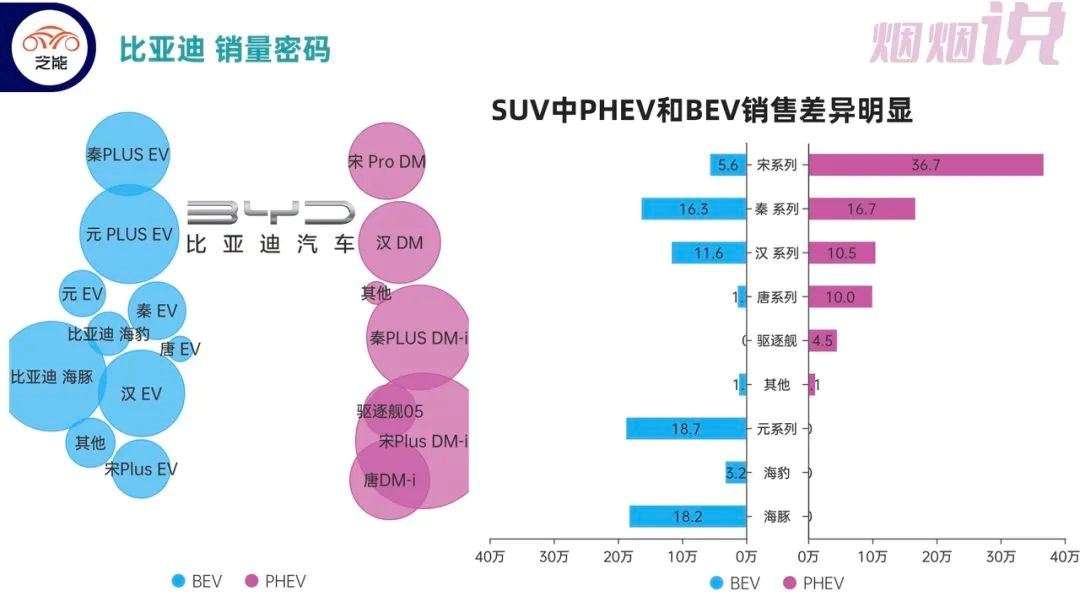 Haval H6 DHT-PHEV
Price: 159,800-173,800 RMB
Powertrain: 1.5T+2DHT
Battery Capacity: 9.4-19.27kWh (Range: 55km-110km)
Fuel Consumption in Charging Mode: 5.6L/100km
Comments: Great Wall's independently developed Lemon hybrid DHT technology was released as early as 2020. It is a well-balanced design with a second gear engine that should be more fuel-efficient than a first gear engine in theory, but with slightly higher fuel consumption in charging mode, at 5.6L/100km.
Geely Emgrand L Rayttle Hi-P PHEV
Price: 126,800-168,800 RMB
Battery Capacity: 15.5 kWh (Range: 100km)
Powertrain: 1.5TD engine + 3-speed hybrid electric drive DHT Pro
Fuel Consumption in Charging Mode: 3.8L/100km
Comments: Among the three recommended cars, Geely has the lowest fuel consumption, using a 3-speed hybrid electric drive transmission. This is a more complex and higher cost solution, but the performance is indeed very good.
Summary: The above three vehicles are relatively mature in terms of technology, and their cruising ranges are also within a suitable range. The rest depends on the styling and cockpit, which everyone can choose according to their own needs.
This article is a translation by ChatGPT of a Chinese report from 42HOW. If you have any questions about it, please email bd@42how.com.