Author | Dao Ba
At the beginning of 2023, the competition in China's new energy vehicle market has become increasingly fierce.
The government is no longer providing subsidies for purchasing new energy electric vehicles, and the rise in various raw material prices has prompted some automakers to raise prices since December last year. However, Tesla, one of the representatives of new energy, announced the largest global price reduction campaign in history on January 6, which immediately disrupted the market rhythm of many domestic automakers. Behind Tesla's price cut was the confidence from its high profit margin which far exceeded its peers.
Under pressure, some domestic automakers had to follow Tesla's example and reduce prices, while others were eager to launch new brands with the sole purpose of grabbing more market share to survive. Experts say that the first quarter of this year will be the toughest quarter for the entire new energy vehicle industry in China.
On February 8, Ideal Auto, the representative of the new forces, launched its third model, Ideal L7, with a lower positioning and price, which further intensified the competition in the domestic new energy vehicle market.
"Create a mobile home and a happy home"
Compared with the previous Ideal L8 and L9, the Ideal L7, which was launched this time, is basically the same in terms of appearance design, interior style, and range extender power mode, and has even been referred to by netizens as the Ideal's "nesting doll mode".
Some people also felt the strong "apple flavor" at the Ideal Auto conference, especially the naming of the three Ideal L7 models, called "Ideal L7 Air, L7 Pro, and L7 Max". According to Ideal's founder Li Xiang himself, the company he admires very much is Apple. He said that there is nothing wrong with having a certain consistency, and "the most successful companies in the world are nesting dolls."
In the opinion of some experts, the main reason for Ideal's "nesting doll mode" is to reduce production costs. Prior to this, Ideal L9 and L8 had become popular models and also won the first place in multiple subdivisions of the domestic market. Now, Ideal L7, which has just been launched, hopes to save manpower and financial resources in the development of vehicle models as much as possible based on the experience, technology, and reputation accumulated by Ideal L9 and L8, which would minimize the cost of trial and error. But this kind of approach also has its drawbacks, one of which is lack of differentiation.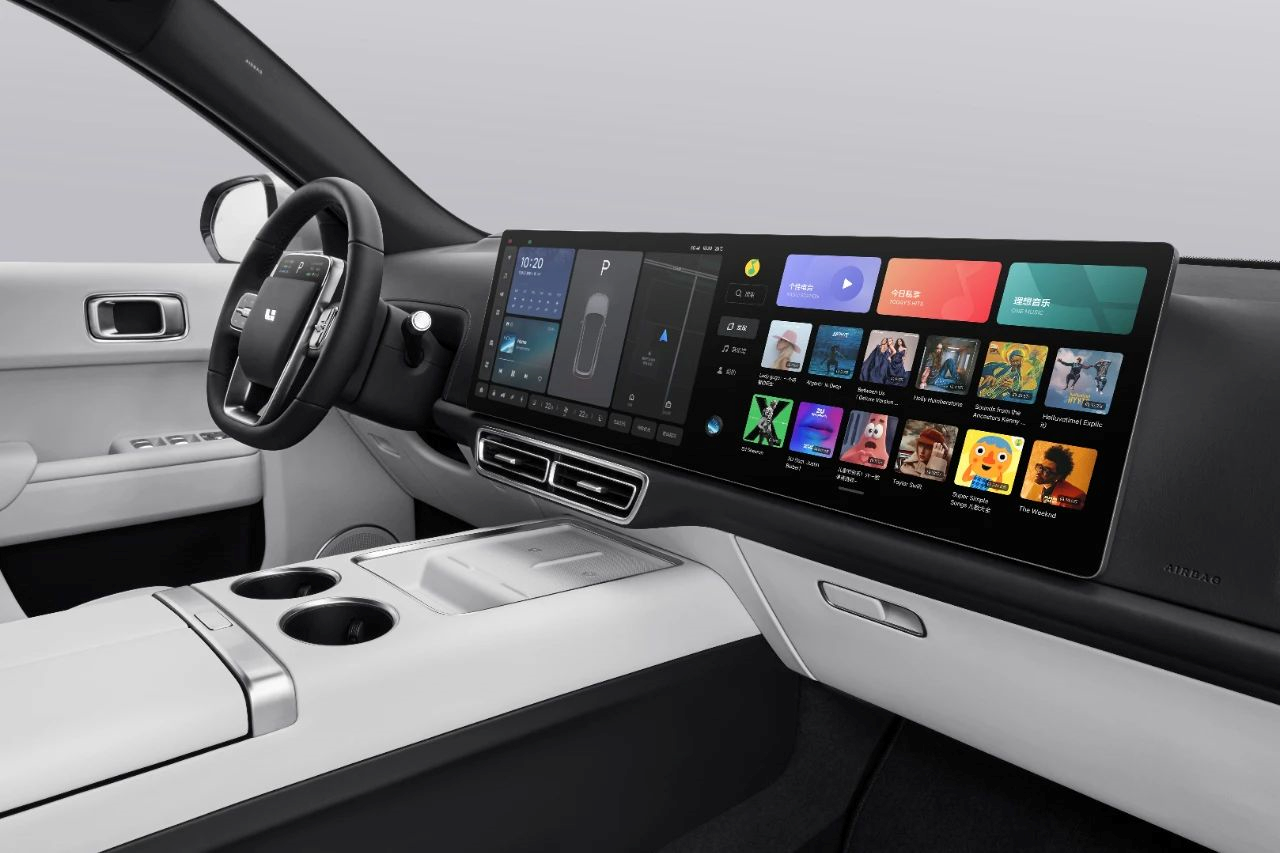 From the beginning to the end, every ideal car is strengthening its brand positioning, that is, "creating a mobile home, creating a happy home." In China, many families need a car to meet the needs of the whole family, especially with the comprehensive opening up of the two-child policy, more and more families have such needs. Therefore, Ideal L9 and L8 came into being just in time because they have luxury and intelligent experience beyond other products at the same price, and become the preferred luxury electric SUV for families in 2022.
The newly launched Ideal L7 Air has a unified national retail price of RMB 3,198,000. As the lowest-priced model under Ideal Motors, it lowers the overall threshold for purchasing Ideal cars and covers a broader range of families. However, the five-seater market that the L7 enters is different from the previous segment markets of Ideal Motors, such as the six-seater market for fathers. In the 300,000 yuan five-seater market, Ideal Motors will face more competitors, and the competition will be more intense.
Will Ideal L7 create new brilliance? Everything needs time to verify.
From "Father Car" to "Queen Seat"
In recent years, the concept of "Father Car" has become popular. It is a car that fathers drive to pick up and drop off their children or take their families out. When the Ideal ONE came out, it was touted as a "Father Car," and Ideal Motors also recognized this statement. Even today, when people talk about "Father Car," they will associate it with Ideal Motors. From this, it can be seen that Ideal's ability to position its products is indeed worthy of many car companies' learning.
At the Ideal L7 launch event, Ideal Motors released another concept: the "Queen Seat" specially designed for the female head of the family and located in the second row of the vehicle.
The Ideal Motors official Weibo wrote emotionally:
"Ideal L7 has prepared a spacious and comfortable "Queen Seat" for the female head of the family. With one click to activate the "Queen Seat" mode, the electric footrest automatically unfolds, and the female head of the family can relax like stepping on a carpet after taking off their shoes. The backrest of the second row adjusts to 40 degrees, and moving the front passenger seat forward can obtain nearly 1.2 meters of legroom in the rear row. You can lie down and stretch comfortably with the seat's full surround heating and waist massage…The panoramic sky roof equipped with dual electric sunshades and double-layer soundproof and heat-insulating glass allows the female head of the family not to worry about getting tanned."No matter if it is "Daddy's car" or "Queen's seat," it embodies the pursuit of Ideal Car: to provide comfortable riding experience for family users, and this is also one of the secrets for Ideal Car to stand on the market.
In fact, similar to "Queen's seat," NIO ES8, as one of the new forces in the automobile industry, has also launched the "Queen's Co-driver" service.
The meaning of "Queen's Co-driver" is that a set of foot pedals and leg rests has been added to the co-driver's seat of the car, together with a seat back that can be adjusted to a very large angle. This "Queen's Co-driver" allows people to sit in a semi-lying position, very comfortable, comparable to the boss seat of some luxury brand D-class cars. Therefore, as soon as NIO ES8 was launched, it was immediately liked by many female users.
Traveling with a Bed
This time, Ideal Car not only launched the "Queen's Seat," but also the "Big Bed Room" service.
With Ideal L7, simply remove the headrest of the seat, click to open the camping mode, all seats will automatically fold, and then lay a mattress on it, you can have a master bedroom-sized bed with a space of 1.5m x 2.4m.
This feature has already appeared on another new automobile force, XPeng G9, which was released last year.
It is reported that when XPeng G9 opens the "Travel Mode," the rear seats will automatically be folded down, and the customized inflatable mattress placed in the exclusive position of the trunk will be automatically inflated and restarted, realizing "one-key into a bed," and it will not affect the main and co-driver seats. When the "Camping Mode" is turned on, all seats can be folded down to form a large space over 2.03 meters deep. In the report "2022 XPeng Automobile Intelligence Layout and G9 Function Analysis" released by ZOS, the one-key bed function has become one of the most satisfying functions for users.
There is a saying that "one-third of your life is spent on a bed," which expresses people's love for beds. However, due to work and life pressures, people's sleep quality is generally low. Therefore, having a bed that ensures people's sufficient sleep is one of the most important and effective ways for people to relieve stress. Good sleep is like a "mental swimming" that allows the tight body and mind to be relieved.
As cars become more and more integrated into people's lives, having a bed in a car can indeed help people seize all the gaps in time and sleep well in a fast-paced life. Wake up in the car on a clear morning in the suburbs, take a nap on the way to work, and people have more possibilities and freedom for sleep.It's interesting that compared to traditional car companies and some fossil fuel cars, the emergence of new car forces like NIO, XPeng, and Li Auto has expanded people's understanding and demands for cars, no longer limited to using them solely as means of transportation but imagining more possibilities. Meanwhile, more and more brands are willing to make various attempts and efforts in new fields.
As Li Auto's CEO mentioned at the Li ONE launch event, a car will bring people a mobile home, a luxurious home, an aesthetic home, and a home with AI intelligent experience…
What is a car?
Li Auto has been constantly making progress but has also been criticized.
Most recently, a friend was driving a Li ONE with his family. The child in the third row was so engrossed in watching cartoons that he accidentally urinated in the car. The urine seeped through the cracks and shorted the control circuit board under the seat, causing the ideal family car, the "best SUV under 5 million yuan," and "the super-papa car," to catch fire and become a trending topic.
For a moment, this brought about a lot of ridicule from netizens: "The most urine-incompatible car under 5 million yuan!" "The child's urine extinguished my purchasing enthusiasm." "Ideal, do you expect them to make the car any better?"
Due to this incident, people not only recalled the many previous self-ignition accidents of Li Auto but also wondered if the previous issue of self-ignition has been resolved after the launch of Li ONE.
Objectively speaking, self-ignition accidents are not only exclusive to Li Auto. According to relevant statistics, both foreign brand car companies, such as Tesla, Porsche, BMW, Volkswagen, and domestic brand cars, such as BYD, BAIC, Roewe, Dongfeng, as well as the new car-making forces Li Auto, NIO, XPeng, and WM Motor, have all experienced such accidents. Among them, the most well-known accident was when famous race car driver and artist, Jimmy Lin, drove a Tesla that caught on fire and burned in July last year, causing people to pay more attention to the safety performance of new energy vehicles.
What is a car after all? When this most basic question is asked, one does not know how to answer it.
Since Karl Benz, a German, invented the world's first car in the 19th century, humans have continued to struggle and make efforts, shaping the appearance of the cars we see today. On them, we see human wisdom and ambition, as well as elements of art and popular culture. We see various landscapes.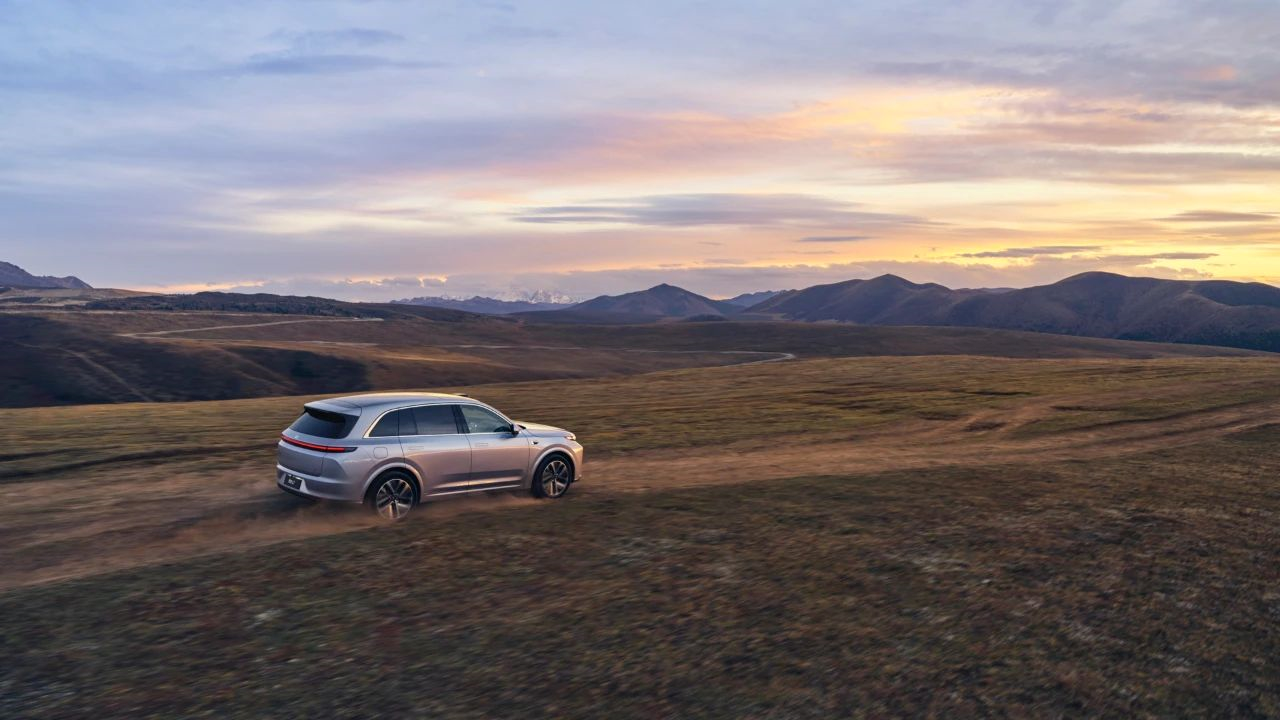 For more than a century, cars have evolved from a curiosity for a few to an everyday means of transportation for the masses. Throughout the development of cars, driving, turning, parking, comfort, and safety have been the five key elements that make up a car.
People have been pondering where the core competitive strength of an ideal product lies, and what the secret of its success is. "Big beds," "music halls," "game rooms," "TVs, refrigerators, and big-screen TVs" have been consolidated into answers with high online consensus. These features are probably closely related to the comfort of cars. What about the safety aspect? The outstanding performance and emphasis on a certain feature of a car may also mean that there are defects in other aspects. On the other hand, a car with balanced performance in all aspects can create a continuous sense of satisfaction and happiness.
Ideal's spokesperson also discussed the company's efforts in intelligent driving systems for their latest launch, Ideal L7. "Among them, the Ideal L7 Max equipped with AD Max will also have city NOA navigation assistance." Unlike the majority of advanced intelligent driving aid systems that depend on high-precision maps, Ideal officials stated that this city NOA will be based on HDMapNet's real-time road structure recognition algorithm, freeing it from excessive reliance on high-precision maps. Therefore, it can be used more widely, and is more versatile.
Therefore, to look ahead to the future of cars with a forward-thinking attitude, and to win consumers' psychological trust through exceptional technology and performance, to protect the safety of passengers inside the car, and also to give them a comfortable experience without resorting to hype and creating topics to attract attention and traffic, and to tackle the main contradictions and major issues of the automobile, this is probably what responsible enterprises need to do. Only by doing so can an enterprise establish a high enough market barrier and always stand undefeated in increasingly fierce competition today.
As time passes, we believe that several car brands will provide time-appropriate answers to "how to understand the essence of cars."
This article is a translation by ChatGPT of a Chinese report from 42HOW. If you have any questions about it, please email bd@42how.com.