How Much Money Is Needed to Make a Car?
Author: Zhu Shiyun
Editor: Qiu Kaijun
The threshold for making a car is CNY 20 billion. This was the figure given by Li Bin in 2016. In 2022, he also stated that "it's probably impossible to do it without CNY 40 billion now." He Xiaopeng once said that CNY 20 billion is not enough, but Li Xiang believes that USD 1 billion is enough to make a profitable car.
In reality, the answer is more than ten times higher than what the bosses expected.
Referring to the only company that has been profitable for years, Tesla, from 2007 to 2019, in which it started to consistently make money, its R&D costs and capital expenditures have accumulated to a staggering USD 18.5 billion, approximately CNY 130 billion. By 2022, this figure will increase to USD 42.63 billion, nearly CNY 300 billion (calculated at an exchange rate of 7 yuan).
According to this standard, "Weilai, Xiaopeng, and Li Xiang still have a long way to go. In 2023, Weilai and Li Xiang will both have R&D expenses of over CNY 10 billion. Xiaopeng will have it in 2025.
Not only Weilai, Xiaopeng, but also Volkswagen, Xiaomi, Huawei, and other old and new companies are investing more than they need in R&D.
The threshold for entering the intelligent EV market suddenly raised several times again, posing unprecedented challenges to existing players. Why are players caught up in this R&D arms race? Is it feasible not to participate in this super-money-burning game?
How to balance burning money and making money, cutting-edge technology and mass production, all-in-one self-development and procurement models?
R&D investment: There is no maximum, only more
"Investments in the EV market have pushed up R&D costs to some extent," according to a report from the research institution Statista.
Statista data shows that from 2020 to 2021, global automotive R&D expenditures were USD 109 billion, USD 116.1 billion, and USD 124 billion, respectively, with a yearly growth rate of over 6.5%.
Excluding Tesla, the R&D investments of the top three new Chinese car companies are evident.
From listing in three capital markets to Q3 2022, the R&D expenses of Weilai were 20.891 billion yuan, 9.413 billion yuan, and 7.096 billion yuan respectively.
In 2023, NIO stated that investing 3 billion yuan per quarter in R&D will become a regular practice; the expected R&D expenditure for Li Auto in 2023 was between 10 billion and 12 billion yuan; and for Xpeng, R&D investment will also reach the level of hundreds of millions of yuan by 2025.
The excessive investment has caused cash flow crises for the leading emerging car companies like Weilai, resulting in multiple visits to the ICU. As for traditional car companies that can generate their own capital, they face the dilemma of how much to burn and when, which is equally challenging.
After Herbert Diess became the CEO of Volkswagen Group in 2018, the company released its investment plan for 2020-2024, with a total investment of 150 billion euros. 40% of the investment, or 60 billion euros, was allocated to electric and digital technology.
In November 2020, Volkswagen increased its investment in new technology by 10% to 73 billion euros for the years 2021-2025.
The investment strategy at that time was to guide transformation: a firm commitment to investing in new technology while maintaining the competitiveness of internal combustion engine vehicles.
However, just four months later, Volkswagen Group's two core brands, Volkswagen and Audi, announced that they would stop investing in the development of new internal combustion engines.
At the investor meeting in March 2022, the investment policy of Volkswagen Group had changed to increase investment in R&D, especially in the field of software, while strictly following capital expenditure discipline. In other words, more money will be spent on software, and the development of new cars and platforms will be approached with caution.
In July of that year, Herbert Diess was dismissed by the supervisory board of Volkswagen, and delays and cost overruns in the company's software subsidiary Cariad were seen as the main reason for his dismissal.No matter it is 60 or 73 billion euros, the money Volkswagen plans to spend within 5 years has exceeded the 42.6 billion US dollars invested by Tesla in the past 16 years. However, it seems that it is still not enough based on the interim results at the current stage.
Mechanical + electric drive + intelligent: A super complex system
Both new and old forces need to "burn" more-than-expected money during the transformation process, partly because both need to "move towards each other", and partly because semiconductors and software need to "burn money" on a scale that exceeds the recognition of both automobile and internet people.
First of all, electric vehicles need to be manufactured.
The new automobile forces need to spend money to "make up for the lesson", to fill the gaps in core technologies such as dynamics, HVH (Hybrid, Electric Vehicle and Plug-in Hybrid Electric Vehicle), ergonomics, etc.
Although it is possible to "accumulate" a complete vehicle under a highly mature industry chain, the distinct technical boundaries between suppliers can cause various problems in the system integration of the entire vehicle.
In fact, poor ride comfort, noise, minor problems, and even poor handling, these common early problems of new forces' products are caused by the insufficient OEM vehicle system integration capabilities.
Traditional automotive companies need to "replace" resources. A research and development director of a traditional automotive company told the Electric Vehicle Observer that in terms of cost and capital expenditure, the investment scale of the internal combustion engine powertrain system is similar to that of the three-electric system.
It is not difficult to understand why major multinational automotive companies emphasized investing in both electric and internal combustion engines in 2019, but turned around in 2021 and announced a reduction or stop of investment in internal combustion engine development, as the investment in electrification was already more than expected.
It is worth noting that besides BYD, no traditional Chinese auto company has announced that it will stop developing internal combustion engines.
This may be partly due to the strategic choice of hybrid models, and also because the technological reserves of Chinese auto companies in the internal combustion engine field are insufficient to support the day when internal combustion engines are completely replaced by pure electric ones.
The investment in electrification is accessible to suppliers of both new and old forces within the existing knowledge structure. However, to add semiconductors and software to build an intelligent vehicle requires research and development investment that is burning money in an endless way.
Although Xpeng Motors has already gone through a round of "car-machine hell", recent issues with the intelligent cabin and vehicle control coordination in the Xpeng P7 fully demonstrate the complexity of the intelligent vehicle system.
"When developing applications for news and services (software-defined cars) now, you will see a very spectacular scene." A software supplier of automotive components said:"Large amounts of complex software are tightly coupled in domain controllers and across multiple domains, resulting in the development of a single car software requiring thousands of people, and multiple teams working together intensively to solve complex software and defect issues.
This results in a significant proportion of R&D costs being spent on adaptation. However, adaptation does not produce new features or revenue.
When a large proportion of development costs are spent on "adaptation", naturally less money is spent on fewer car models.
After investing 300 billion yuan, Tesla completed four models and two generations of platforms; Nio completed 6 models and two generations of platforms with R&D costs of more than 20 billion yuan; Xiao-peng completed the layout of four models with an investment of 9.4 billion yuan, and Li Xiang created three models with an investment of 7.1 billion yuan.
In contrast, supporting the product line of a group naturally requires more money, especially for a multi-brand system.
In 2020 and 2021, Volkswagen Group spent 55.1 billion euros on R&D and capital expenditures, with approximately 23.5 billion euros spent on electric and digital expenditures, or about 178.6 billion yuan. In 2021, Volkswagen's pure electric vehicle sales exceeded 450,000.
By comparison, after investing 130 billion yuan, Tesla sold 367,000 vehicles in 2019.
Investment is not necessarily useful. Until 2022, the black screen was still a major problem for Volkswagen's ID family.
Multi-mode, seeking cost-saving and mass production paths
On the one hand, there is no end to the "burning money" investment, while on the other hand, profitability continues to decline.
Data from the China Association of Automobile Manufacturers shows that the sales profit margin of China's auto industry in 2022 was only 5.7%, a significant drop from historical normal levels. And the price war at the beginning of 2023 has begun.
On January 6th, Tesla Model 3 and Model Y were significantly reduced in price, with a maximum reduction of 13.5%. Various new forces quickly followed suit:
Wenjiewei M5 EV and M7's starting prices were reduced by 30,000 yuan each, by about 10%; Xiaopeng's new year price system decreased by 10-12.5%; Feifan R7's starting price decreased by 10%; Nio offered discounts of about 20,000 yuan for exhibition vehicles, as well as subsidies from the National Electric Vehicle Subsidy Bottom, which were about 2,000 yuan; Lantu, E-an, Jike, Lingpao, and Nezha all launched subsidy and discount activities of about 5,000 yuan, 20,000 yuan, and 30,000 yuan; among international automakers, Ford has also followed the wave of price cuts."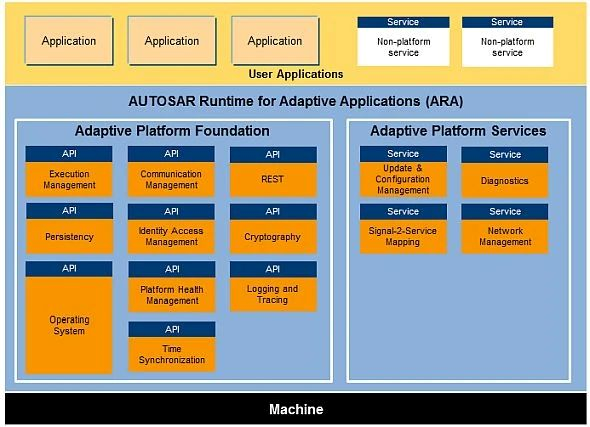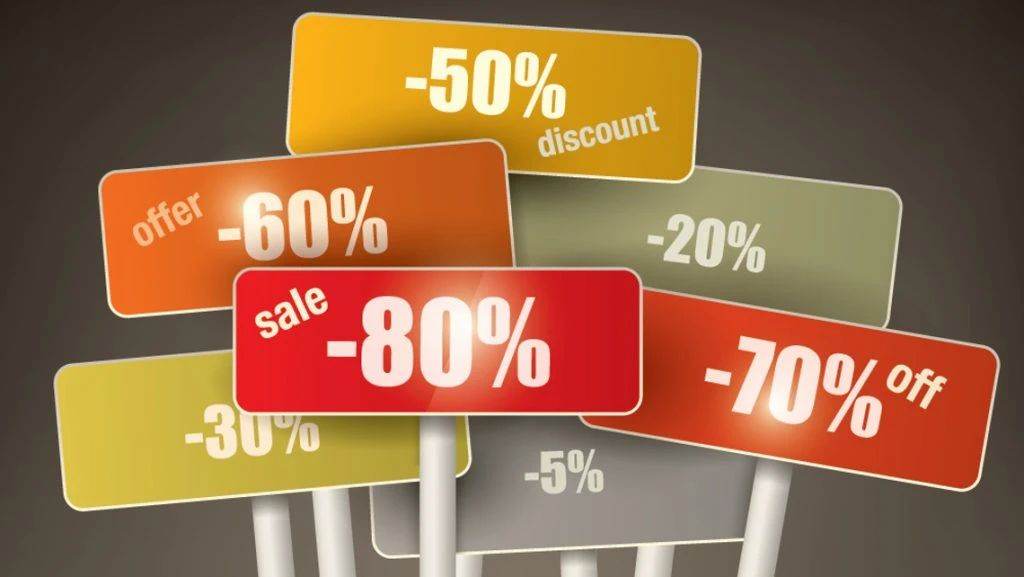 Against this backdrop, expectations for R&D investment and business models are beginning to be restructured.
New forces without historical systems continue to expand their R&D investment areas.
After completing early-stage development of lightweight asset technologies such as software and algorithms, Tesla and WeRide, who have few models and a lightweight system, have successively begun to invest in heavy asset, large-scale projects such as chips, intelligent computing centers, and battery cells.
Large automotive groups have abandoned their previous comprehensive lead and all-in-one plans, and begun to invest in R&D through self-research, cooperation, and multi-mode procurement.
According to the "Electric Vehicle Observer", Chery currently uses three parallel modes for electrification and intelligence; Chery brand adopts the supplier model for procurement and adaptation; Chery's new high-end brand uses the in-house development model of Wu Xuebin and Gu Junli's partnership; the new brand that Chery cooperates with Huawei will replicate the "Wenjie model".
SAIC's intelligent driving previously adopted an exclusive white-box strategic cooperation with Momenta. However, in 2022, SAIC's software company ZeroShot also launched an intelligent driving solution, and the Flying Fish brand fully applied SAIC's mode.
Volkswagen Cariad has also adjusted its strategy in 2022. Although it still aims to establish a unified software architecture for future cars, it has abandoned the idea of "all-in-one". "Our plan is a 'three-step leap'," Cariad CEO Dirk Hilgenberg said:
Cariad's next critical step is to ensure that the new generation Porsche Macan, which has been delayed for one year, can be launched on time in 2024.
At the same time, Cariad and Horizon in China have launched in-depth cooperation. "Volkswagen doesn't want to purchase chips, they want Horizon to teach them how to make chips," an industry source told "Electric Vehicle Watch".
Third-party suppliers such as Huawei that have mastered core technologies are increasingly stepping forward.
With the adjustment of the vehicle business unit, the brand camp of "Huawei Car" is also rapidly expanding. Following brands such as Wenjie, JiHu, and AVITA, Huawei has also confirmed cooperation with Chery and JAC. However, in the cooperation process, the choice between Huawei's brand influence and core technology has shifted from advanced orientation to profit margin orientation.NIO's CEO, Li Hong Qin, believes that intelligent electric vehicles are still in the early stage of layout and R&D. However, it is obvious that some companies have started to cool off and are looking for more practical investment methods, to maintain sustainability and gain future opportunities.
The R&D war for intelligent electric vehicles has been divided into two camps:
On one hand, there are companies that are investing excess capital and developing core technologies themselves, hoping to seize "killer applications" in the era of intelligent electric vehicles as leaders, just like Apple phones.
On the other hand, there are companies that are taking multiple approaches, selectively developing their own technologies or even relying on super suppliers to hope to survive and continue to grow in the territory of product design, production, and sales.
It remains to be seen who will emerge victorious.
Of course, the worst possible outcome is for companies that "copy, copy, copy" during the era of fuel cars and cannot keep up with R&D upgrades during the era of intelligent electric vehicles. They are actually already out of this game.
–END–
This article is a translation by ChatGPT of a Chinese report from 42HOW. If you have any questions about it, please email bd@42how.com.